This article is reviewed regularly by Wego's editorial team to ensure that the content is up to date & accurate.
Updated September 2023
Umrah is one of the important pilgrimages that Muslims may perform at any time during the year in Saudi Arabia. This pilgrimage is a part of the grand pilgrimage, Hajj, which is performed annually.
We've gathered all the important information that you need to perform Umrah from Qatar in this article. Read further to find out.
Umrah from Qatar 
news 
2023 
Ahead of Umrah season 2023, The Ministry of Interior in Saudi Arabia has released fresh guidelines for Umrah pilgrims. The new guidelines are outlined below:

Transportation to the Grand Mosque
Pilgrims have four options to reach the Grand Mosque:

by buses from King Abdulaziz International Airport or parking lots to public transportation stations in the central area around the mosque
by walking
by taxis
by private cars driven by non-Umrah pilgrims
If pilgrims choose to use private cars driven by non-Umrah pilgrims, they are only allowed to stop in parking lots at Mecca entrances.
Any mode of transportation is not allowed to be in the central area.
Rules for pilgrims in the Grand Mosque area
Pilgrims are only granted entry to the Grand Mosque when the space is still available, indicated by the green light on the luminous panels at the main doors of the mosque.
The Tawaf can be accessed by pilgrims through the corridors that lead to the King Abdulaziz Gate, King Fahd Gate, Umrah Gate and Peace Gate.
The ground floor is specifically allocated for pilgrims with disabilities who are able to use electric vehicles.
Transporting personal belongings to the grand mosque and its courtyards is prohibited for pilgrims.
Pilgrims are not permitted to use electrical outlets that are designated for maintenance purposes for personal use.
The Ministry of Hajj and Umrah has made an announcement stating that the final day for issuing permits for performing Umrah this season is on the 15th of Dhul Qadah, which corresponds to June 4. This decision has been made in order to make necessary arrangements for the arrival of Hajj pilgrims, who are scheduled to start arriving in Saudi Arabia on Sunday.The ministry emphasized that the Umrah visa does not grant permission for pilgrims to perform Hajj. All pilgrims holding Umrah visas must depart by the 20th of Dhul Qadah, which corresponds to June 18.
When is the best time for Umrah 2023?
Many Muslims prefer to perform Umrah during Ramadan. Especially since the holy month itself is believed to be a time when the Qur'an was first revealed to the Prophet Muhammad SAW, thus, Ramadan is marked as a month full of blessings. That is why all good deeds are encouraged during Ramadan, including Umrah.
The same case will likely occur for Umrah operators in Qatar as well, considering Saudi Arabia now has established the Value Added Tax (VAT) to 15%, foreign exchange rate and other aspects would make the cost of Umrah packages rise.
Book cheap flights to Saudi Arabia
What are the requirements for Umrah 2023? 
There are two main requirements for foreign pilgrims looking to perform the Umrah; an Umrah visa and a permit. Here, we list all the requirements and steps to obtain both requirements for Qatari pilgrims.
Umrah age requirements
Saudi Arabia has stipulated the minimum age requirement for Umrah pilgrims. Children aged 5 years old and above can obtain an official entry permit to perform Umrah. However, the children should be accompanied by their parents and must obtain proof that they are not infected or have made contact with COVID-19 patients if they wish to enter the Grand Mosque.
Umrah testing requirements
All foreign pilgrims are now allowed to enter Saudi Arabia for Umrah without having to provide a negative PCR or rapid antigen test result before departure to the Kingdom. Additionally, travellers arriving on visit visas must have medical insurance to cover any COVID-19-related treatment costs during their stay.
Umrah vaccine requirements
Although Saudi Arabia has largely lifted the COVID-19 vaccination requirement for Umrah pilgrims, it is highly recommended that each pilgrim confirm with their Umrah operator/agency for the latest vaccination requirements pertaining to Umrah. This is to ensure a smooth and hassle-free Umrah journey, as well as to protect the health and safety of all individuals involved.
Apart from the COVID vaccine, there are a few more vaccine requirements that foreign pilgrims have to pay attention to before their arrival in Saudi Arabia:
Yellow Fever vaccine: All foreign pilgrims arriving from countries or areas at risk of yellow fever must present a valid yellow fever vaccination certificate showing the person was vaccinated at least 10 days and no more than 10 years before their arrival.
Meningococcal Meningitis vaccine: All foreign pilgrims have to be vaccinated against meningitis at least ten days and no more than three years before their arrival in Saudi Arabia.
Polio vaccine: All foreign pilgrims from polio-endemic countries and re-established transmission countries have to at least receive one dose of Oral Polio Vaccine (OPV) at least six weeks before their arrival in Saudi Arabia. They will have to present their proof of vaccination upon their arrival, and they will also receive one more dose of OPV during their arrival.
Seasonal Flu Shot: The Ministry of Health in Saudi Arabia recommends all foreign pilgrims be vaccinated against seasonal influenza before their arrival in KSA. Pregnant women, the elderly, and individuals with underlying health conditions are highly recommended to take the Seasonal Flu Shot before their arrival.
For more information regarding the Umrah vaccine requirements, refer to the article below:
Social distancing and mask-wearing
The Hajj and Umrah authorities have lifted the social distancing measures in the Grand Holy Mosque, the Prophet's Holy Mosque and all other mosques. Note that mask-wearing is still advised in crowded places for your own safety.
Umrah women's attire requirements
Women pilgrims are allowed to wear clothing based on their preferences. However, the Saudi authorities have set certain requirements regarding women's attire that must be followed. During the pilgrims, women had to wear wide and loose clothing that covered their entire body. Furthermore, any decorative elements in the clothes are not allowed. As long as these conditions are fulfilled, there are no further restrictions regarding the attire for women
Other requirements
Pilgrims should perform Umrah only once in the season so that others too get the chance to perform the holy ritual. They should book their Umrah slots online through the Nusuk or Tawakkalna apps. Once booked, pilgrims must stick to the date and time of their appointment.
The authorities have confirmed that a 'sufficient' number of slots have been made available for the pilgrims, and dates have been arranged in coordination with the Ministry of Hajj and the General Presidency for the Affairs of the Two Holy Mosques.
In addition, as a security measure, foreign pilgrims were advised against carrying valuable items such as jewellery, gold bullion, precious stones, or cash exceeding USD 16,000 (SAR 60,000). It was also recommended that transactions be carried out only through authorized institutions to prevent financial scams.
Umrah visa
An Umrah visa allows holders to enter Saudi Arabia for up to 14 days with a validity period of 90 days from the date of issuance. Holders of the Umrah visa must complete the Umrah and ensure their departure from Saudi Arabia is within the allotted time.
The requirements of the Umrah visa are as follows:
a completed original Umrah visa application form. This form can be obtained by sending a large, self-addressed envelope to your nearest Saudi consulate. However, it is advisable to enlist the help of a certified travel agent to ensure the process goes smoothly
one recent passport-size colour photograph with a white background. The entirety of the applicant's face must be wholly visible visa and directly facing the camera. Side or angled views will not be accepted
a passport with a minimum validity of six months from the date of the application
a confirmed and non-refundable airline ticket. Departure from Saudi Arabia must be within two weeks from the date of entry
a valid residency permit must be submitted if the applicant is not a national of the country he/she is applying from
a vaccination certificate against Meningococcal Meningitis, Yellow Fever (if you are from one of the high-risk countries) and Polio (if you are from one of the high-risk countries) should be attached. The certificate of vaccination must have been issued at least 10 days prior to entry while not exceeding three years. The vaccination certificates must be carried by the pilgrim into Saudi Arabia. Note: COVID-19 vaccination certificate is required to enter Saudi Arabia, but it is not one of the requirements of the Umrah visa.
Additional requirements include:
for those whose names do not reflect their Islamic belief, they must attach a certificate issued by a mosque or an Islamic center stating that the applicant is indeed a Muslim
Recently, the Ministry of Hajj and Umrah allowed women aged 18 to 65 to perform Umrah without a male guardian or "mahram", but on the condition that they are a part of a group. They are also required to be vaccinated for one dose (partially vaccinated) and free of any diseases.
After gathering all the requirements, you are strongly encouraged to enlist the services of an authorized tour operator to apply for your Umrah visa.
Can I perform Umrah using a tourist visa?
Normally, yes you can. Everyone visiting Saudi Arabia on a tourist visa may obtain an Umrah permit by applying through the Nusuk app. However, since Qatar does not qualify to apply for the Saudi e-Visa, the residents of Qatar who wish to perform Umrah in the KSA should apply for the visa at the nearest Saudi Arabia Embassy in their country.
Once the Hajj season is over, performing Umrah on a tourist visa does offer its own advantages such as a longer stay period, permission for multiple entries, and the freedom to choose your own hotel for Umrah.
Here are our top picks of hotels in Makkah and Madinah that you can book to ensure suitable accommodation:
Makkah Tower Hotel
Set in the heart of Makkah overlooking the Masjid al Haram, the Makkah Tower Hotel offers a range of excellent rooms and suites set in a prime location. Enjoy a host of premium amenities, including excellent dining and majestic views from the panoramic glass lifts.
Rating: 5*
Distance to Masjid al Haram: less than 1 kilometer/1-minute walk
Price: From QAR 322 per night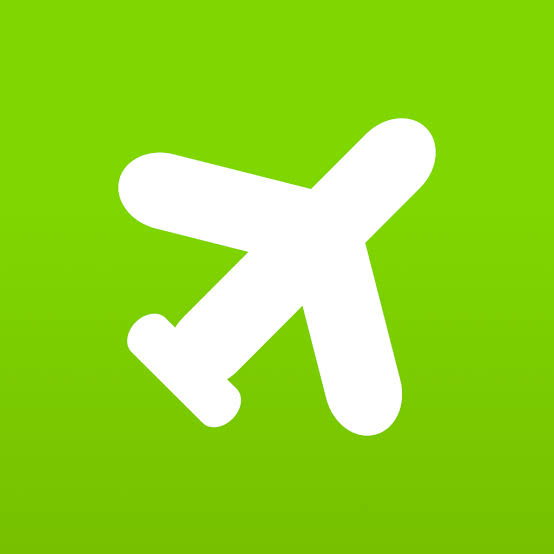 Book your stay on Wego
Pullman ZamZam Makkah
The Pullman ZamZam Makkah hotel is an iconic 5-star hotel that regularly welcomes Umrah and Hajj pilgrims with Hijazi hospitality. The hotel provides pilgrims with partial views over the ever-inspiring Kaaba and the Masjid Al Haram. Amenities include an excellent in-room dining experience featuring international and oriental specialities and facilities for the disabled.
Rating: 5*
Distance to Masjid al Haram: less than 1 kilometer/1-minute walk
Price: From QAR 368 per night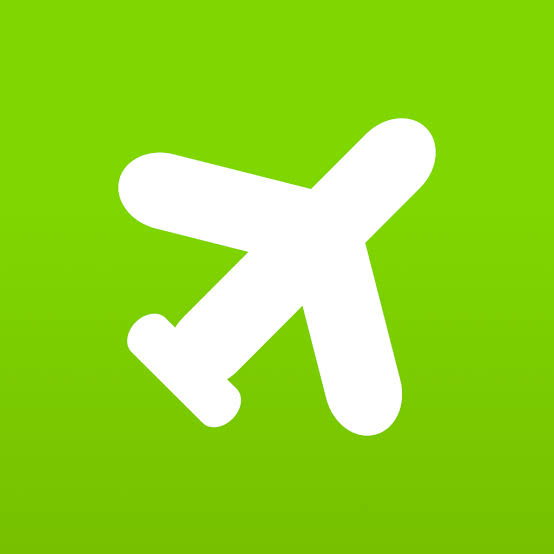 Book your stay on Wego
Conrad Makkah
Umrah pilgrims will definitely be able to take advantage of the hotel's close proximity to both the Masjid al Haram and the Kaaba. Conrad Makkah features a fusion of contemporary and traditional Islamic architecture and a range of dining options serving Arabic and international cuisine, a fitness center, and light-filled meeting spaces.
Rating: 5*
Distance to Masjid al Haram: less than 1 kilometer/3-minute walk
Price: From QAR 707 per night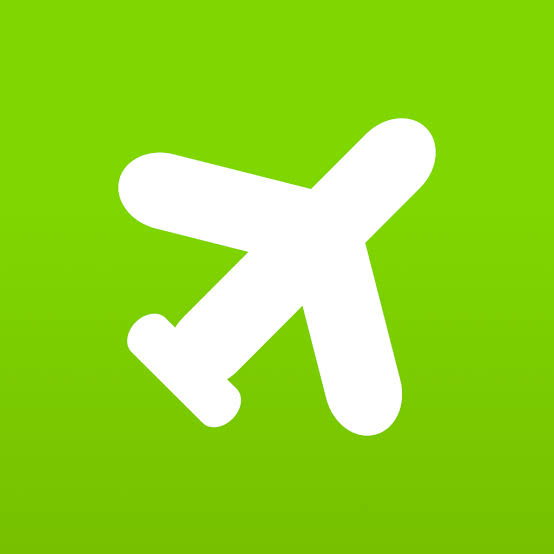 Book your stay on Wego
Crowne Plaza Madinah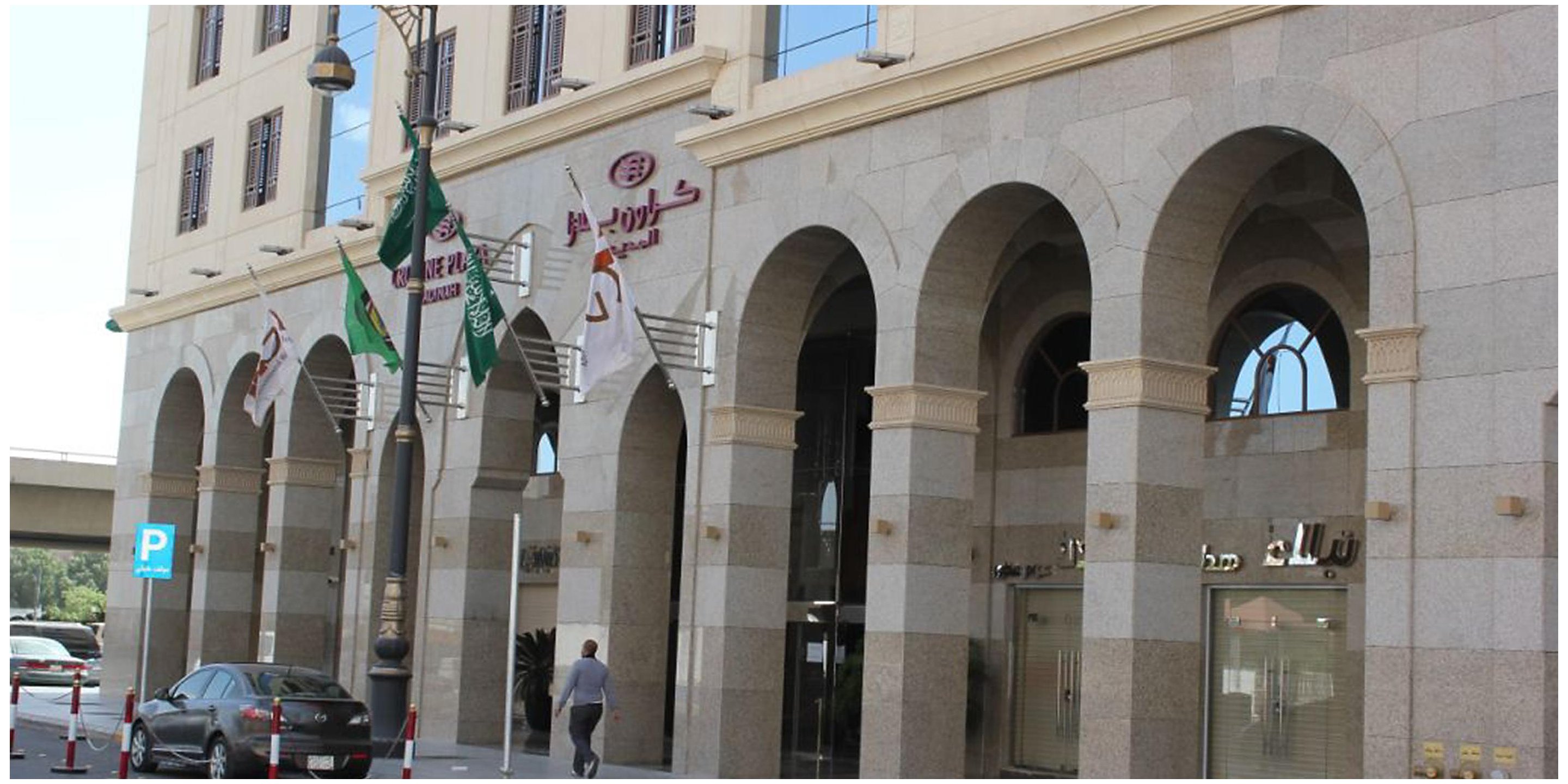 The hotel is in proximity to Masjid al-Nabawi and Holy Rawdah. Pilgrims can walk or take a free shuttle directly to the entrances of the Prophet's Holy Mosque. The hotel concierge can help with suggestions on restaurants, markets and shopping malls in nearby areas in Madinah.
Rating: 5*
Distance to Prophet's Holy Mosque: 1.1 kilometer/6-minute walk
Price starts from QAR 647 per night.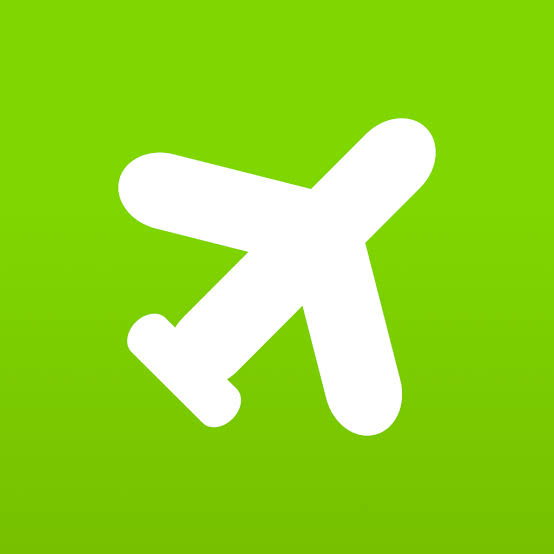 Book your stay on Wego
Madinah Hilton
Madinah Hilton is a two-minute walk from the Masjid al-Nabawi and Holy Rawdah. It is located at a 25 minutes distance from the airport and has shops, 2 restaurants and 1 café. The hotel also provides a range of kids' amenities upon request.
Rating: 5*
Distance to Prophet's Holy Mosque: 2.5 kilometer/16-minute walk
Price starts from QAR 1,436 per night.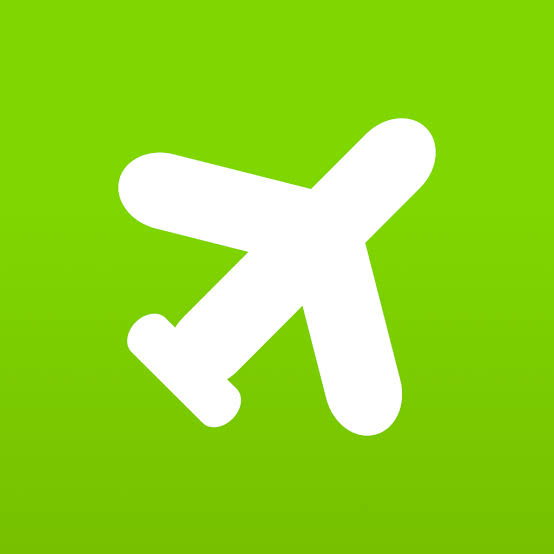 Book your stay on Wego
Note: Hotel and accommodation prices are accurate at the time of writing.
Umrah permit
The Nusuk application (available on iPhone, Android, and Huawei) has replaced Eatmarna and Tawakkalna apps to obtain the Umrah permit.
Nusuk offers all pilgrims and visitors an easy-to-use planning gateway for their journeys to Makkah and Madinah. This e-platform aims to enhance the experience of Muslims visiting the Kingdom of Saudi Arabia from all over the world and facilitate the arrival procedures for visitors to perform Umrah.
Muqeem arrival registration for Umrah pilgrims
Your vaccination status will first need to be registered on Saudi Arabia's Muqeem portal at least 72 hours before departure to the Kingdom. Since Umrah pilgrims are categorized as short-term visitors, you would first need to register your arrival and vaccine certificate here.
For details on how you can register yourself on the arrival registration platform, please refer to our dedicated article.
Where can I book Umrah packages from Qatar? 
You can book your Umrah package from one of the approved Umrah tour agents by the Ministry of Endowments and Islamic Affairs (Awqaf). They will book your Umrah basic package, grant Umrah visas to Qatari citizens and residents, secure all your essential licenses, and carry you throughout all the procedures of Umrah.
We've written about Umrah packages from Qatar extensively in our article. To learn more about the approved Umrah operators in Qatar, please consult the following article.
[Total:

505

Average:

4.8

]