This article has been reviewed by Wego's editorial team to ensure that the content is up to date & accurate. 
Updated September 2023
Dubai has gained a reputation for its bold and groundbreaking endeavors aimed at reshaping the benchmarks of architectural and engineering excellence. Among these endeavors stands the Dubai Uptown Tower, an exceptionally tall skyscraper set to become the focal point of Uptown Dubai, a fresh urban district designed to provide a high-end living experience for both its inhabitants and guests.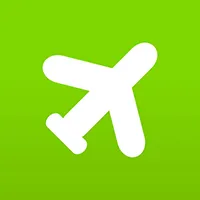 Book cheap flights to Dubai
In this article, Wego will delve into the characteristics, architectural design, and current development status of Dubai Uptown Tower, providing insights into what you can anticipate from this remarkable project.
Uptown Tower Dubai location
Dubai Uptown Tower is a proposed mega-tall skyscraper that will be located in Jumeirah Lake Towers, a vibrant mixed-use community in the heart of Dubai.
What to expect from the Uptown Tower Dubai?
Uptown Tower stands at a soaring height of 340 meters with 81 stories, serving as a versatile structure that provides top-tier amenities for business, living, and recreation. This impressive tower forms an integral part of the forward-looking Uptown Dubai district, which is a modern urban enclave meticulously crafted by the Dubai Multi Commodities Center (DMCC) within the Jumeirah Lake Towers (JLT) free zone.
The development will encompass seven mid-rise towers and two remarkable supertall structures, including Uptown Tower itself. When this project reaches completion, it is expected to offer a wide array of retail and dining choices, opulent hotels, immersive living experiences, and a sustainable community.
DMCC has initiated the sale of its signature residences within Uptown Tower, known as SO/ Uptown Dubai Residences, with a significant number of units already purchased. These branded residences will complement the forthcoming launch of the first SO/ hotel in the Middle East, which will occupy 10 floors of the tower.
Uptown Tower Dubai apartments & residences
The SO/ Uptown Dubai Residences is a collaboration between Ennismore and Accor. With 227 lavish residences spread across 28 floors, the Uptown Dubai Tower offers awe-inspiring vistas and unmatched amenities, inviting you to embrace an opulent lifestyle.
Savor the indulgence of their two-bedroom duplex or penthouse apartments, ranging from 148 sqm to an impressive 311 sqm.
Uptown Tower Dubai hotels
SO/ Uptown Dubai hotel occupies ten floors within Uptown Tower and features one hundred and eighty-eight dazzling rooms, lofts, and suites that offer captivating views of the striking cityscape and the Arabian Gulf.
Its interior design creates a natural and unconventional ambiance, offering a space where global travelers can immerse themselves in a distinctive setting infused with French elegance and unmatched luxurious amenities. Dining choices encompass a brasserie, cocktail lounge, signature poolside lounge, a Pan Asian restaurant, and a 70-seat dining and event venue offering global cuisine and live music. The establishment also boasts an ultra-luxurious outdoor pool, a well-equipped gym, and a spa, complemented by a grand ballroom and top-notch conference and business facilities.
Uptown Tower working space
Uptown Tower will also provide you and your team with direct access to DMCC's globally trusted trade facilities, along with an unparalleled network of 22,000 member companies.
It's located in the heart of international trade with the Dubai Diamond Exchange, DMCC Crypto Centre, and the DMCC Coffee and Tea Centre right in their vicinity. There are also two major golf clubs within a ten-minute radius.
Select from twenty-two floors of Grade A, dedicated, state-of-the-art, fully-serviced office spaces that offer breathtaking views of Dubai's impressive cityscape. Their LEED Gold environmental certification and flexible leasing options provide you with a sustainable competitive edge. Uptown Tower's office spaces are designed with your needs in mind, featuring raised floors for optimal power and telecommunications distribution, smart lighting, and a VIP shuttle bus service from the Tower to the DMCC Metro Station.
Uptown Tower offers an exceptional environment for all your business requirements, serving as a dynamic hub for individuals and enterprises committed to leadership, innovation, and breaking new ground. With The Plaza at its doorstep, a diverse array of F&B venues and retail establishments, access to the 5-star hotel's amenities, and a wealth of fitness and leisure options, Uptown Tower stands as the perfect location to promote employee well-being and productivity.
[Total:

170

Average:

4.6

]