Germany's reputation as the eighth most visited country in the world is certainly well-founded. The world is simply drawn to Germany's allure by way of its riveting culture, its beautiful countrysides along with its accompanying outdoor activities and, of course, its captivating German cities.  
The city of Berlin in particular is home to people spanning 170 nationalities, making it an international city with a sizeable Muslim population. This translates to an abundance of halal dining and accommodation options appealing to Muslim travelers contemplating of visiting Berlin. 
Couple that with its long-standing reputation as a foreigner-friendly and tolerant city, Berlin is poised to become one of Europe's top halal-friendly destinations.
Mosques of Berlin
Berlin is dotted with over 80 mosques serving as places of worship as well as cultural centers. Notable mosques include the Sehitlik Mosque in Neukölln, which is Berlin's largest mosque capable of accommodating some 1,500 people. 
Most notably, the Sehitlik community actively seeks to foster understanding and relationship with its surrounding population by hosting numerous events and tours of the mosque. These events are aimed to provide a better understanding of the Islamic principles and culture for essentially everyone.  
Other noteworthy Berlin mosques include the Omar Ibn Al-Khattab Mosque, the Khadija Mosque and the Wilmersdorfer Moschee, which was constructed in the year 1924 and remains Germany's oldest mosque.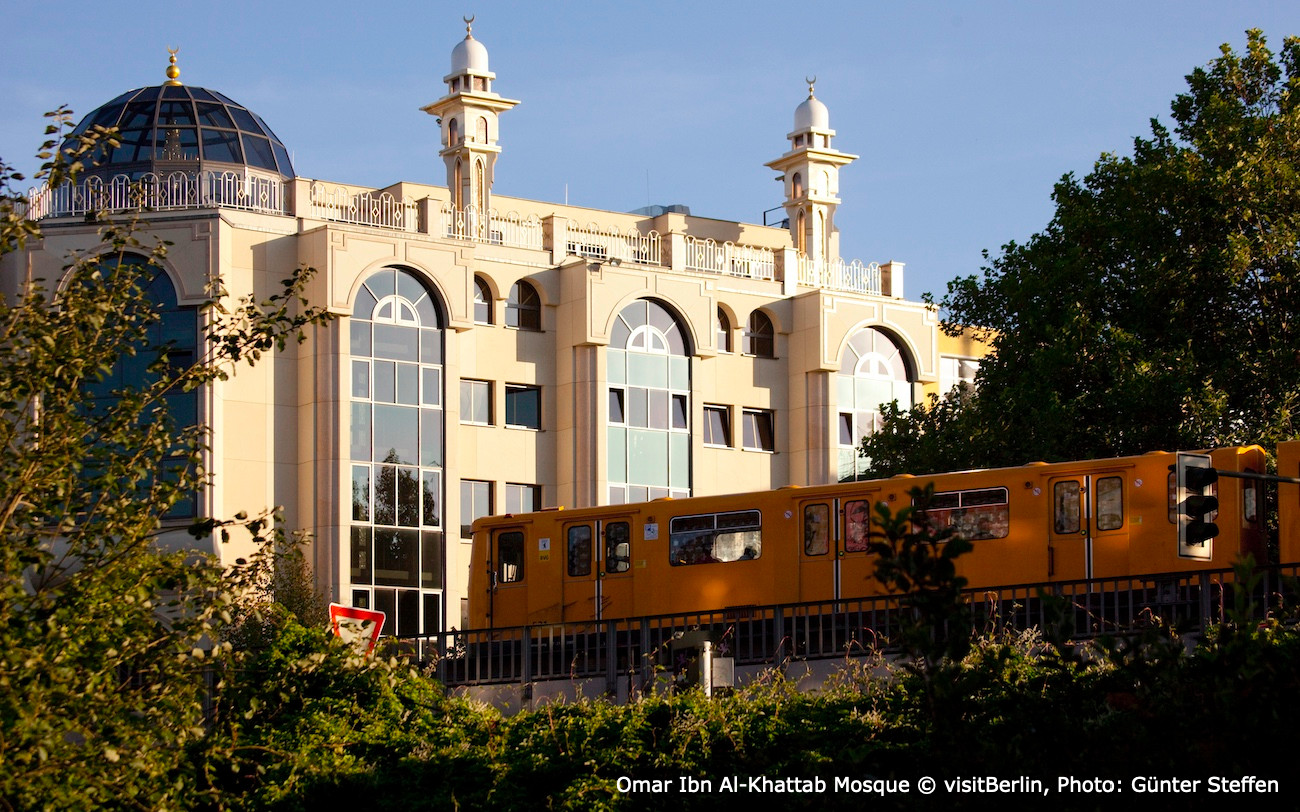 Muslim-friendly Berlin hotels
As the Muslim travel market continues to grow, worldwide establishments in the hospitality industry are starting to place a great deal of importance on providing services catering to Muslim considerations and needs. 
Such is the philosophy behind many of Berlin's excellent hotels that have opted to launch specialized programs which include providing a prayer rug, a copy of the Koran and a compass (to determine the direction of the qibla in Mecca) in their rooms. In addition, menus adapted to Muslim needs are also being offered. 
The following are our recommendations for Berlin's best Muslim-friendly hotels.
Holiday-Inn Berlin, Alexanderplatz
This contemporary four-star hotel is perfect for Muslims traveling to Berlin. Situated at a mere four-minute walk from Alexanderplatz U-Bahn station, the hotel is more than capable of serving as a hub for your Berlin excursion. The famed Museum Island and Brandenburg Gate are only two to three kilometers away.
Radisson Blu Berlin
In addition to being Muslim-friendly, the Radisson Blu Berlin is also a family-friendly hotel. This chic and sophisticated hotel features an enticing 25-meter-tall cylindrical fish tank called the AquaDom, greeting weary guests upon their arrival. Set on the banks of the River Spree, the Pergamon Museum, the Berlin Wall Memorial and the Berlin Cathedral are all within a stone's throw.
Regent Berlin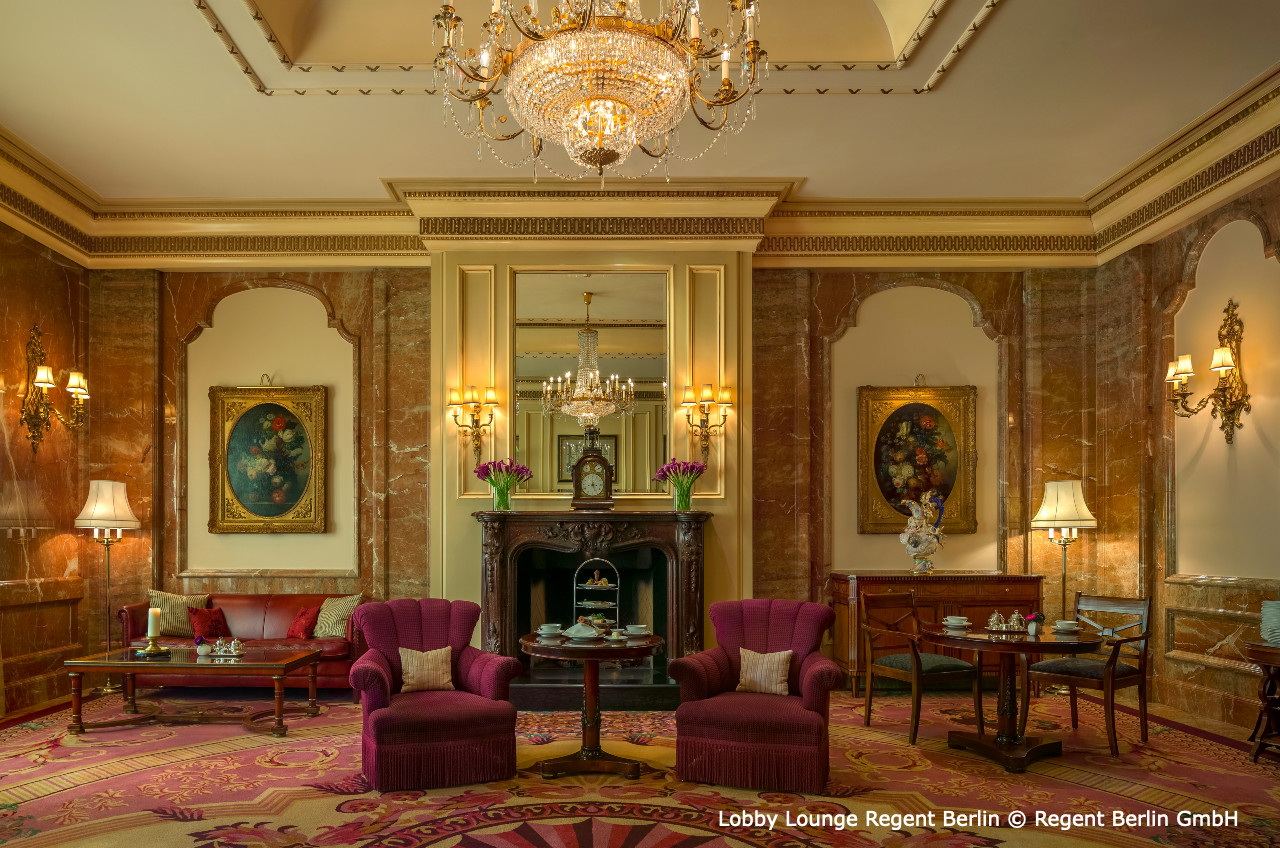 Lounge in luxury at the Regent Berlin renowned for its bespoke service and classical elegance. The opulent rooms and suites of this luxury hotel feature Biedermeier furnishings, marble bathrooms and fine upholstery, making them an excellent base of exploration as you venture into the nearby Friedrichstrasse featuring a myriad of world-class restaurants and boutiques.
Halal eateries in Berlin
When it comes to halal practices, nothing is more paramount to a Muslim than that concerning food and beverages. Muslims are very particular in what they choose to consume as their sustenance, which means that a Muslim-friendly eatery must not serve alcohol, pork and not even gelatin (pork-based ones). 
Fortunately, Berlin is dotted with numerous Halal restaurants and eateries, thus granting access to a variety of Halal dining options. Muslim travelers will find cuisines ranging from Indian to Moroccan to Middle Eastern, as well as traditional dishes of Lebanon and Turkey. 
Let's take a look at some of Berlin's most prominent Halal eateries.
Yarok
The rather small eatery is famed for its out-of-this-world Syrian falafel. Crunchy on the outside and yet moist and creamy on the inside, this middle-eastern comfort food has propelled Yarok to city-wide fame.
Imren Grill
A night out at the Neukölln Arcaden simply would not be complete without visiting Imren Grill, the foremost institution of authentic Turkish döner kebab in the city of Berlin. Other exotic Turkish dishes such as Lamahcun and Pide are also served here.     
Bal-Köfteci 
Turkish beloved meatball sandwich has made its presence felt in Berlin. Unlike other eateries, the handmade Köfte served at this Halal eatery is devoid of any sauce whatsoever, as sauce is believed to be nothing more than a camouflage used to cover various shortcomings.
La Femme
For both Berliners and visitors of Berlin alike, La Femme serves cakes, pasta salads and everything in between for breakfast lunch and dinner. They claim that the only ingredients they use for their specialties are simply love and experience. And we concur.
Madni Halal
The small Indian-Pakistani specialty snack bar located at Prinzenallee 27 serves a Halal menu which includes 112 dishes. Among the crowd-pleasers are the chicken curry, samosa and paneer pakora. 
Tuk Tuk
Tuk Tuk is a halal eatery serving dishes from the word's most populous Muslim country, where diners are treated to a variety of traditional Indonesian dishes. Among the offerings are the exotic nasi padang, lumpia, sayur lodeh, sate ayam and many others.
Hühnerhaus 36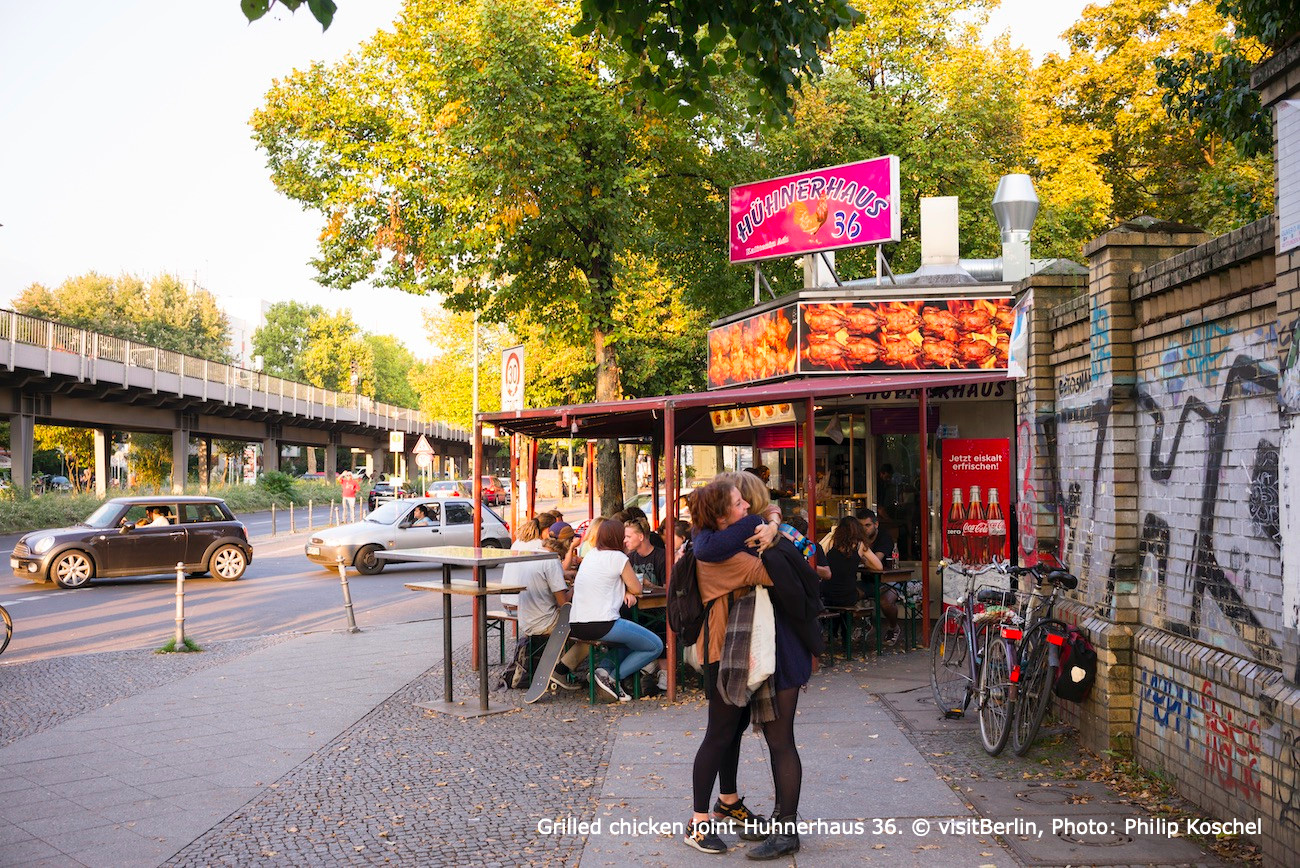 One is bound to get hungry after exploring the city in search of the Omar Ibn Al-Khattab mosque, thus, a visit to one of Berlin's best grilled chicken joints is definitely warranted. Its grilled chicken salad and roasted chicken are some of the best in town, while a selection of refreshing tea is the perfect choice to wash them all down.
Burger Zone
Boasting fresh and homemade ingredients, Burger Zone prides itself as being the best burger joint in town. Ordering a burger here means exercising a bit of patience as it does take the staff a while to prepare due to their made-fresh-to-order policy. But the end result is nothing less than amazing as the Halal product quickly makes its way into your tummy.
Baba Angora
A Turkish establishment serving home-made dishes prepared from only the finest ingredients. The spicy Tavuk chicken often takes center stage along with the mixed grilled meats and the flatbread accompanied by a variety of refreshing yoghurt dips.
Tandoori Palace
For connoisseurs of Indian cuisine, Tandoori Palace will not disappoint as they're offering plenty of options for vegetarians and meat-eaters alike. From herbal soups to spicy chickens, you'd be hard-pressed to find a more impressive array of Indian cuisine being served under one roof. The establishment's Chicken Vindaloo is particularly good as its richness and spicy hotness are complemented perfectly by the flavour-enhancing properties of the Basmati rice.
Cana
Boasting the finest Arabic-oriental dishes and hospitable service, Cana promises a memorable culinary journey through the orient. Renowned for its quality pomegranates and olives utilized in many of their dishes, Cana's mixed grill platter consisting of entrecôte steak, saddle of lamb, chicken fillet and kafta meatballs, is ever the crowd-pleaser (a halal one at that)!
Berlin's top sights
First-time visitors to Berlin will no doubt find the city unfurling in an artistic manner; its impressive kaleidoscope of Romanesque, Baroque and Gothic influence and a number of must-visit attractions has rendered Berlin as Germany's most visited city.
Now that you're well-rested and well-fed, it's finally time for us to take a look at some of Berlin's top attractions.
The Reichstag Building
The imposing Reichstag Building is one of Berlin's most popular landmarks. The Bundestag, or the German Parliament, is seated here and the Building has seen its fair share of historically defining moments. As a structure of historical significance and one serving as the grand venue of political proceedings, the Reichstag with its impressive glass dome is an iconic landmark belonging on the itinerary of everyone visiting Berlin.
Holocaust Memorial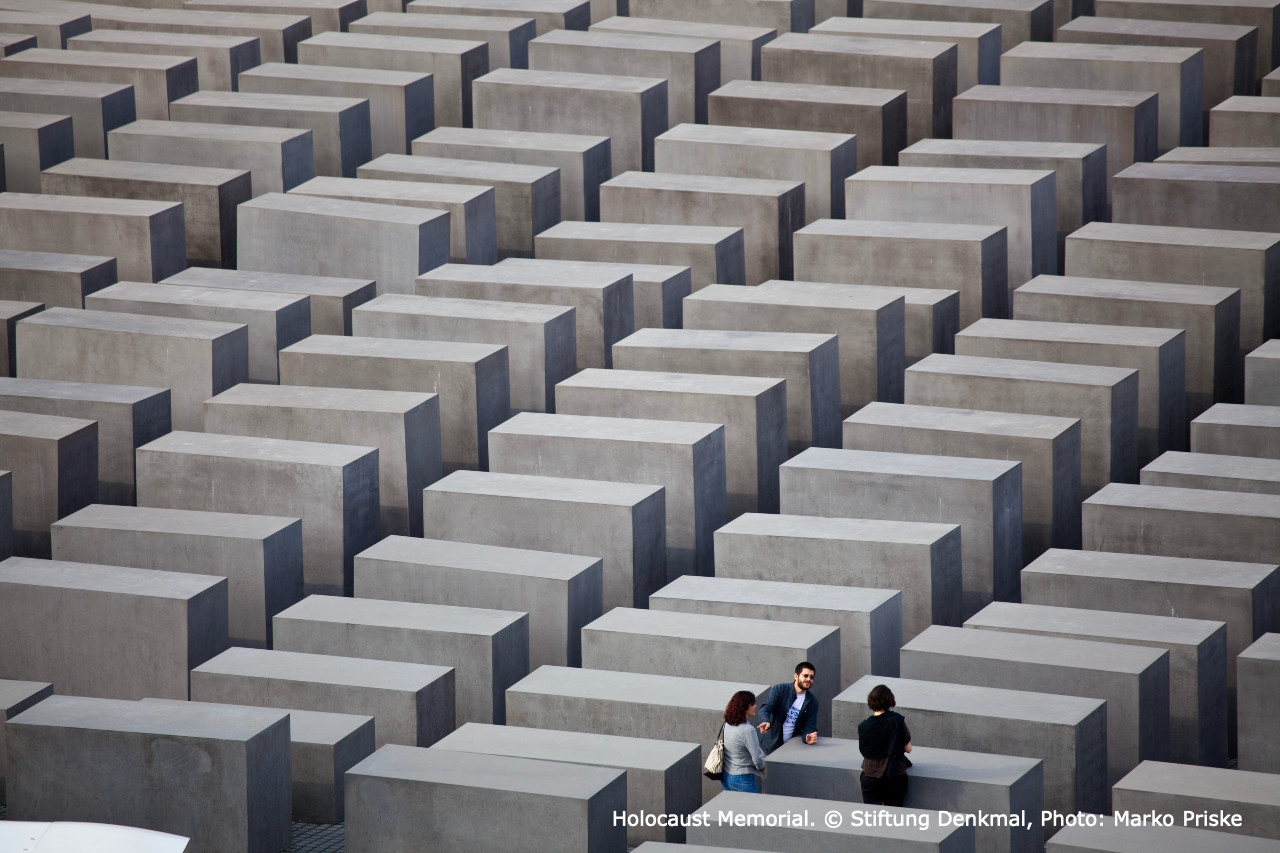 Powerful in its simplicity, the Holocaust Memorial Berlin pays tribute to the millions of European Jews who perished during the course of the Second World War. Situated in the middle of a busy square of cafes, office buildings and essentially, everyday life, the labyrinth-like monument employs a seemingly innumerable amount of concrete blocks (called stelae) of varying heights.
The philosophy behind the monument is to convey feelings of uneasiness, confusion and anxiety, much like what many European Jews experienced shortly prior to the implementation of the infamous 'Final Solution.'
Brandenburg Gate
The Brandenburg Gate was once a symbol of division and oppression, before becoming the very symbol of a reunited Germany in 1989. The monument, which stands among embassies and the banks of Pariser Platz are particularly impressive at night when its majestic columns inspired by the Acropolis of Athens and the sculpture of the Goddess of Victory dominating the Quadriga are bathed in golden light. 
The Berlin Wall Memorial
There are events in history with the power to move the whole world; the fall of the Berlin Wall in 1989 was one such event. Everyone who was present during the moment, or witnessed it live through the television screen, has fond memories of the spectacle of these euphoric Berliners dancing under the Brandenburg Gate. Although the Wall is now but a distant memory, the Wall remains present in the psyche of the Berlin people.
East Side Gallery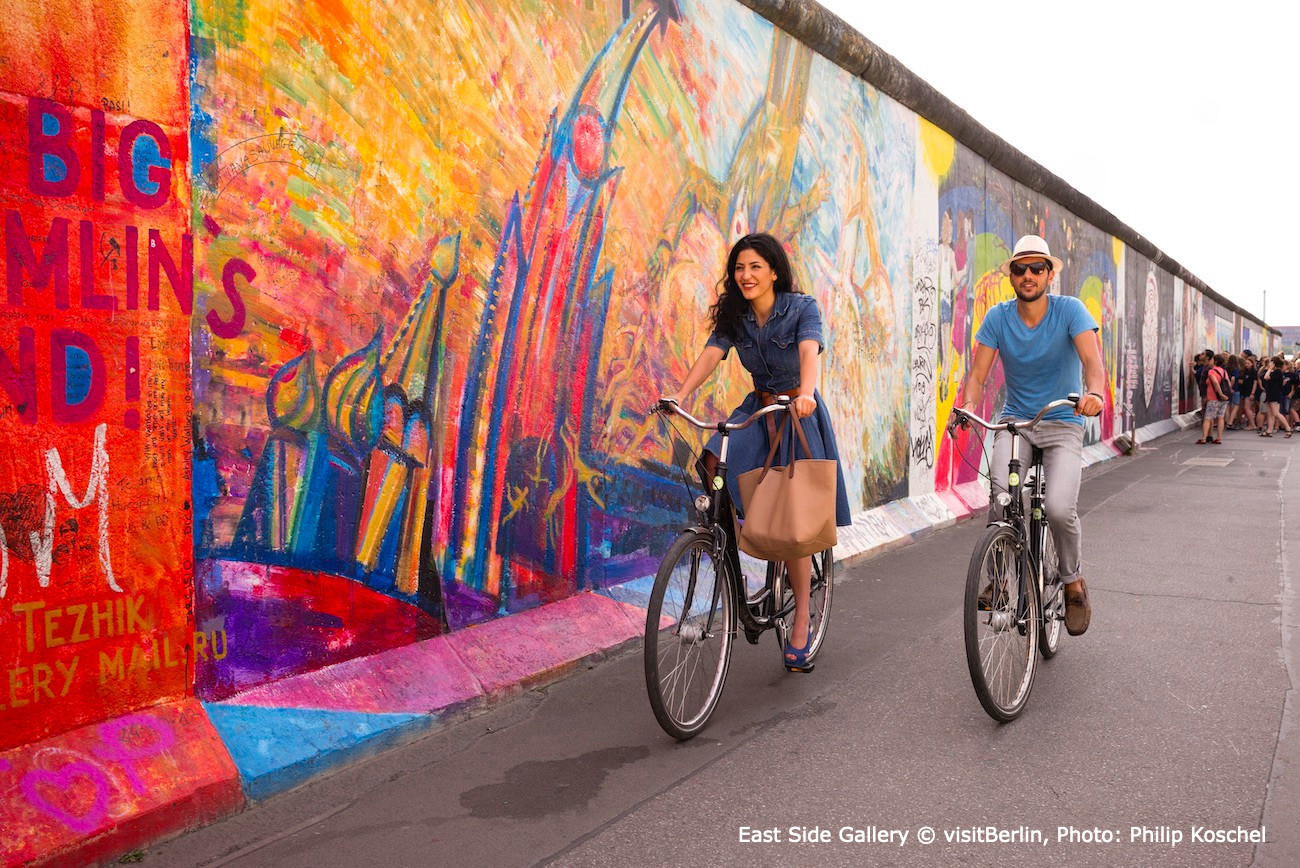 The East Side Gallery is located in the Friedrichshain district and serves as the most important remnant of the Berlin Wall. Its 1.3 km long route is adorned with over 100 murals and street art courtesy of artists spanning 20 different countries. The recurring theme and message is that of peace and unity following the end of the Cold War. To mark the 20th anniversary of the fall of the Berlin Wall, the various artworks depicted on the wall were rejuvenated by the artists themselves in the year 2009.
Teufelsberg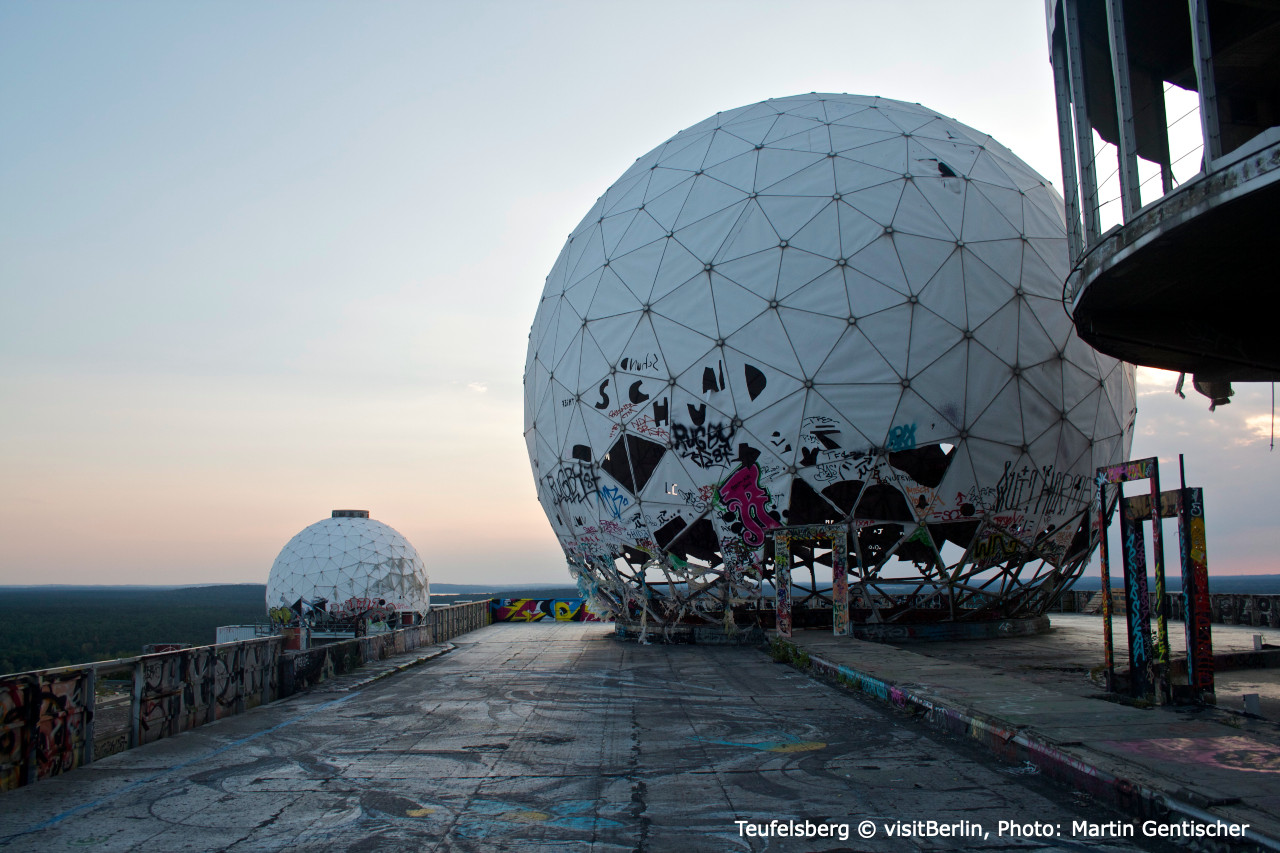 Teufelsberg is an artificial hill and is yet another remnant of the Second World War, the remains of several geodesic domes form one of the most important historical sites in Berlin. At the height of its influence during the Cold War, 1,500 people worked there with the sole task of eavesdropping on the Soviet Union.
Berlin Zoological Garden
The zoological garden, one of the largest in the world, is home to numerous rare but famous animals, including the giant panda. The garden also houses the Aquarium Berlin, which is one of the most important public aquariums in the world.
Mauer Park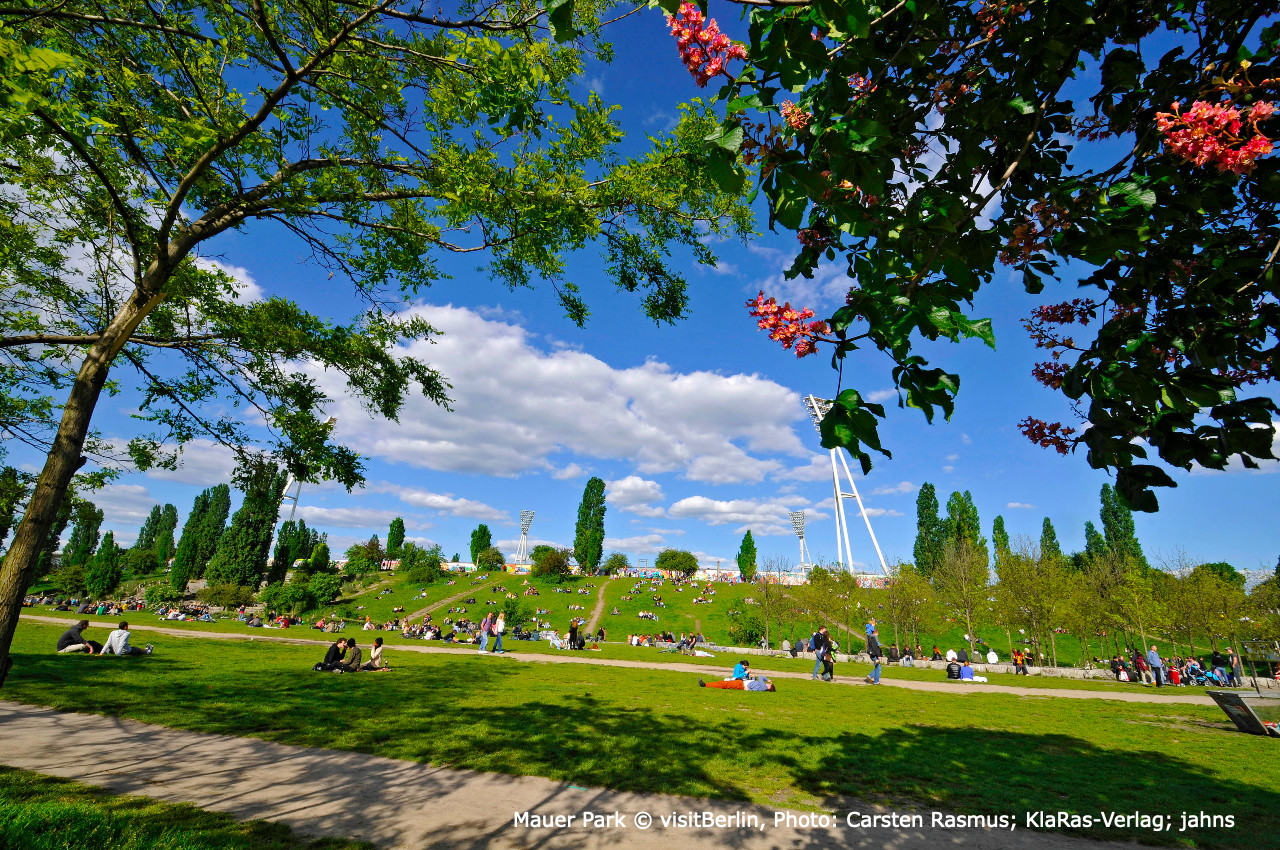 Mauer Park is often taken advantage of by essentially everyone. Artists and musicians frequent the park as do friends and families, all looking to enjoy a leisurely stroll along its grounds. On Sundays, however, the park transforms into a lively flea market offering a plethora of secondhand goods.
Museum Island
Berlin is renowned for having numerous world-class and amazing museums, one of which is Berlin's Museum Island that boasts 6,000 years of human history. Home to museums built in circa 1824 – 1930, the complex hosts Altes Museum, Neues Museum, Alte Nationalgalerie, Bode-Museum and Pergamonmuseum. It was designated as a UNESCO World Heritage Site in 1999. The latest addition to Berlin's Museum Island is the James Simon Gallery, a decade-long construction project by the legendary architect David Chipperfield, that serves as a grand entrance and visitor center.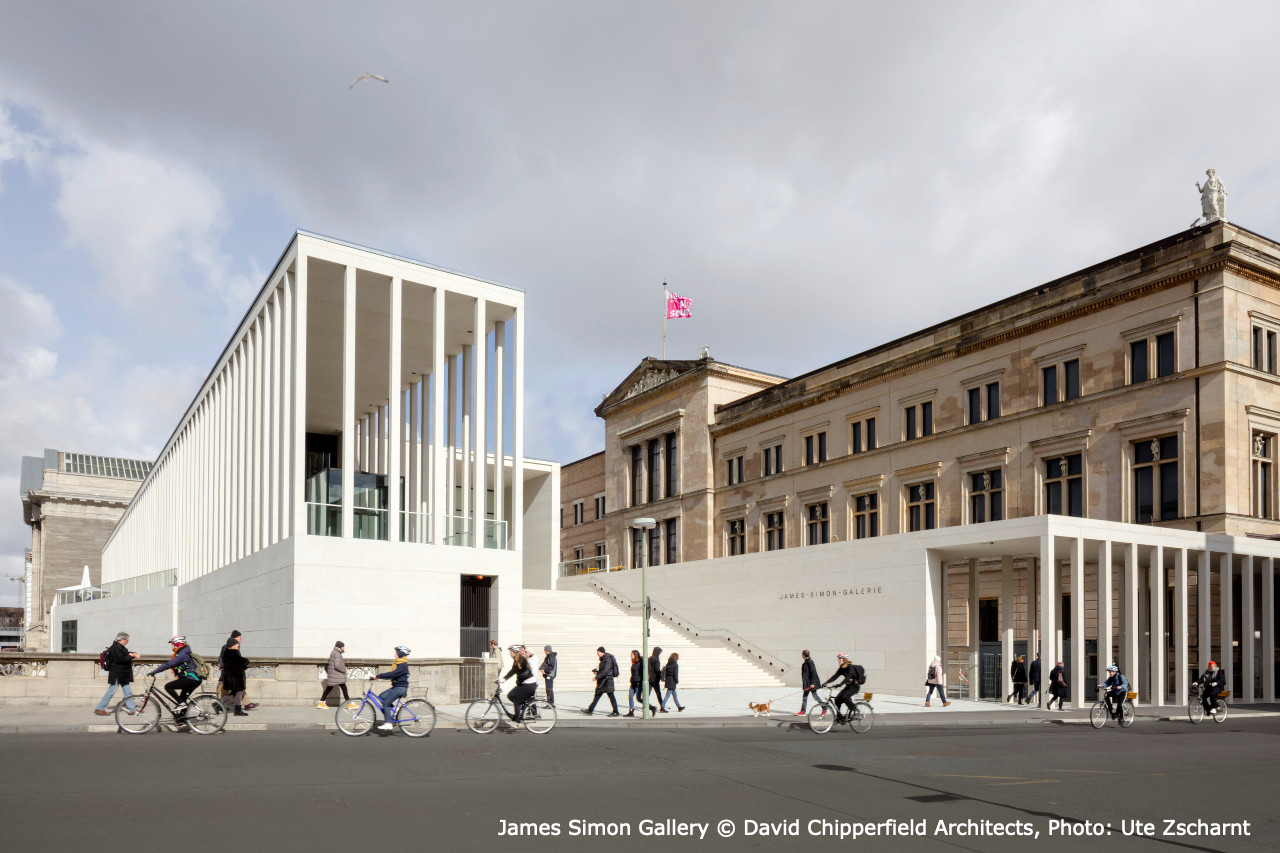 How to get to Berlin
Starting 31st October 2020, Berlin Brandenburg Airport (BER) will be the main airport serving the German capital. Tegel Airport (TXL) will be closing for good on 8th November 2020. The other Berlin's airport, Schönefeld (SFX), has become part of the new Berlin Brandenburg Airport with "BER Terminal 5" as its official name. Find the cheapest flight ticket from your city to Berlin here and make sure you get the best hotel deal with a high guest rating here. #visit_Berlin
This article was brought to you by Wego and Visit Berlin.