This article has been reviewed by Wego's editorial team to ensure that the content is up to date & accurate.
Updated October 2023
Saudi Arabia, a nation propelled by ambitious goals and bold initiatives, is poised to redefine its future through the compelling venture of AlWadi. Nestled in the Aseer region, AlWadi stands as a testament to Saudi Arabia's unwavering commitment to promoting progressive concepts, leading innovation, and nurturing sustainable growth
Read on as Wego takes a tour through this historic initiative, examining its significant relevance in the context of Saudi Arabia's strategic development aspirations.
AlWadi news
The Kingdom of Saudi Arabia's His Royal Highness Crown Prince Mohammed bin Salman bin Abdulaziz, Deputy Prime Minister and Chairman of the Public Investment Fund (PIF), recently announced the launch of ARDARA to develop its flagship destination AlWadi in the Aseer region as its first destination, aiming to be the first of its kind urban lifestyle destination for local and international tourists.
ARDARA's objective is to offer a wide array of investment and collaboration prospects for domestic and global investors across various economic domains, encompassing areas such as hospitality, arts, culture, food and agriculture, as well as retail and entertainment.
The establishment of ARDARA is in harmony with PIF's strategy to bolster burgeoning economic sectors and expand revenue streams within the Kingdom. Its primary project, AlWadi, is projected to substantially contribute over 19 billion Saudi riyals to the non-oil GDP of the Kingdom by 2030 and will generate numerous employment opportunities for the local populace.
Furthermore, AlWadi will also contribute to the objectives of the Aseer Development Strategy, "The Arabian Highland," announced by His Royal Highness, the Crown Prince, in 2021.
What is AlWadi?
Developed in accordance with the Public Investment Fund's strategy to create unique experiences across the Kingdom, in line with Saudi Vision 2030, AlWadi emerges as a sprawling 2.5 million square meter development firmly rooted in sustainability.
The project encompasses five distinctive districts, each offering diverse residential, hospitality, and recreational choices, including upscale modern apartments and villas, opulent hotels, commercial and business facilities, cultural and community events, verdant open areas, waterfront spaces, and sports trails.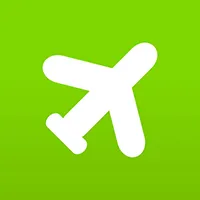 Book Cheap Flights to Saudi Arabia
AlWadi location
AlWadi marks a fresh tourism spot in Saudi Arabia's Aseer region, renowned for its diverse and picturesque landscapes. Spanning an impressive 2.5 million square meters, AlWadi offers an array of captivating attractions and activities for tourists and residents.
Furthermore, the project will proudly showcase Aseer's unique cultural heritage and traditions while underscoring its unwavering dedication to environmental and social sustainability.
Alwadi opening date
The first phase of AlWadi is projected to be completed within the next three years, with more specifics to be disclosed soon. Ardara will also seek investment and collaboration opportunities with local and international investors in various industries, including hospitality, arts, culture, food and agriculture, retail, and entertainment.
Please note that we will update the information as and when released by the officials
What to expect in AlWadi?
A dynamic community where people can live, work, and play, AlWadi is more than simply a tourist destination. This extensive development encompasses five distinct districts, each offering exceptional experiences and a choice of 2,000 residential options, spanning from luxurious apartments to contemporary villas.
It also boasts a selection of upscale hotel accommodations, premium commercial spaces, and top-notch office areas, all thoughtfully designed to complement the region's cultural heritage and historical significance.
Moreover, a significant portion of the project's land, approximately 30 percent, will be dedicated to lush green spaces and open areas, providing 16 kilometers of picturesque waterfront, 17 kilometers of scenic walking and cycling trails, and various cultural events and community gatherings.
[Total:

180

Average:

4.7

]