From the tips of its rugged mountain ranges to sweeping coastlines, quaint beach towns and funky urban metropolises, Australia screams romance. Along with the diversity of experiences to suit every travel personality, the country could comfortably wear the crown as one of the most romantic places on earth.
If you're planning a honeymoon, surprise Valentine's Day trip, or maybe you just need time out from the kids to reconnect, Australia is pure magic. Here's some swoon-worthy ideas for a magical, romantic trip to the land downunder for every type of couple.
Wine and dine
True romantics know the effects of an intimate lunch or dinner in the perfect setting, and many couples initially launched their relationships over a candlelit, first date dinner. Throw some extra spice into your food-loving adventures in some of these great Australian spots.
Both Melbourne and Sydney are renowned for their fine dining options, accompanied by a beautiful Sydney harbour or nestled in a cosy Melbourne laneway. Food and wine are some of the finest and most inventive indulgences you're likely to have almost anywhere, and always uniquely Australian.
From romantic restaurant dinners to private beach picnics, the choices are endless. Throw a blanket on the sand on spectacular Seven Mile Beach near Shoalhaven, or on the soft green grass of Sydney's Botanical Gardens and watch the boat life on the Harbour.
Frame your dining backdrop with the Great Barrier Reef on tropical Hamilton Island, or take a self drive trip through lush wine country, exploring the vineyards and fresh produce in the Hunter or Barossa Valleys, or sample the stunning Western Australian Margaret River region staying in quaint, cottage-like homesteads.
Two adventurous hearts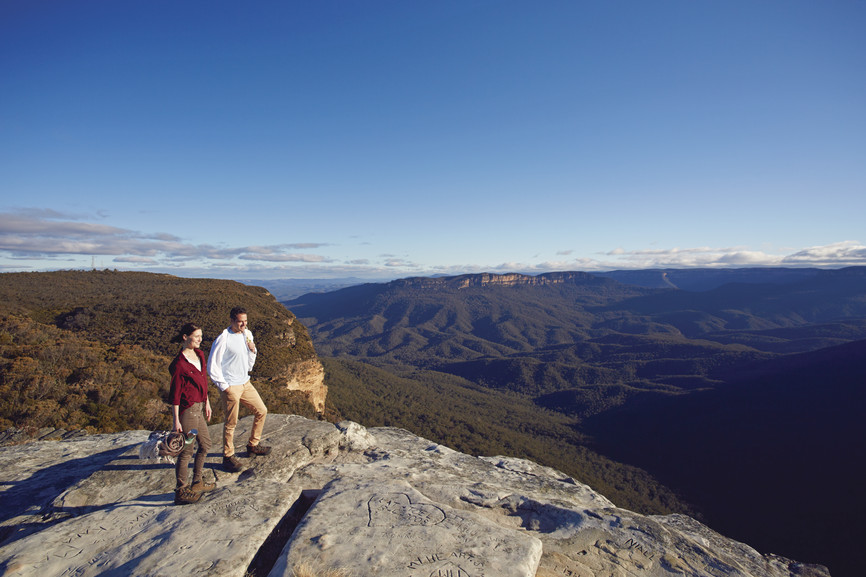 You likely met on a trek, white water rafting or maybe rock climbing. You both love adventure and enjoy getting the adrenaline pumping. Try some of these authentic Aussie adventures.
Dive with sharks at Port Lincoln in South Australia, or be mystified by the gentle giant whale sharks on Western Australia's Ningaloo Reef. In Sydney you can dive in a tank at Manly's Oceanworld, or take a leisurely kayak around Berowra Waters. For intense thrills take to the Cage of Death with giant crocodiles at Darwin's Crocosaurus Cave.
Drive your partner crazy with a few laps in a V8 supercar in Brisbane, or go parasailing over the golden beaches on the Central Coast of New South Wales. The first modern hang gliders were designed and flown in Australia so take to the sky above Byron Bay, the Hunter Valley or Stanwell Park in New South Wales, Mount Beauty and Torquay in Victoria, or Port Douglas, Cairns and Noosa in Queensland.
Luxe in the wild
You both enjoy the finer things in life.. you seek unforgettable moments where experience is more important than budget. Splash out on some of these incredible ideas:
If you love the water there's many opportunities to top up your luxe list. Take in the real Australian bush with a slow trip down Victoria's historic Murray River on a private houseboat, or let the wind take your sails on a private charter through Sydney Harbour.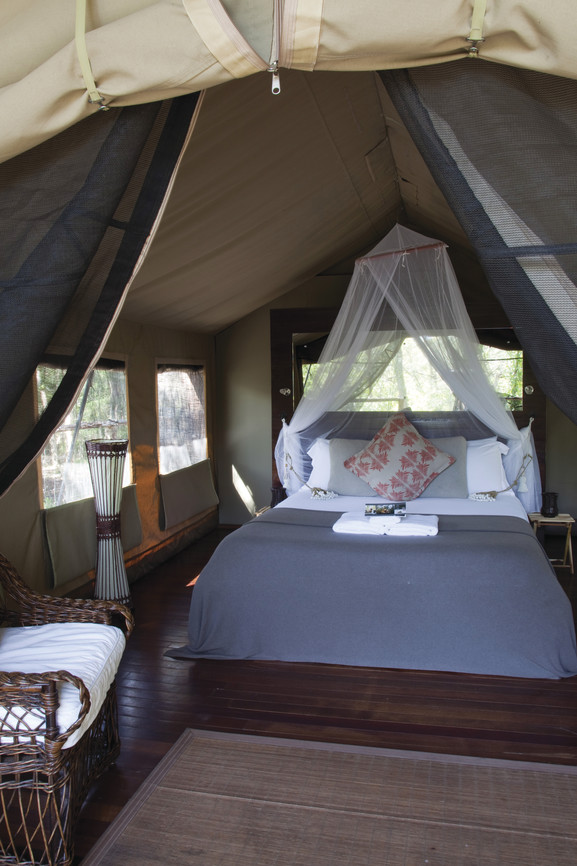 Go glamping in the stylish and eco-friendly Paperback Camp in Jervis Bay, or try and tear yourself away from the stunning Southern Ocean Lodge on Kangaroo Island in South Australia.
Stay at a luxury wellness retreat nestled among the hills at Byron Bay, and wander the coastline to see where the sun first touches the country each morning on Australia's most easterly point.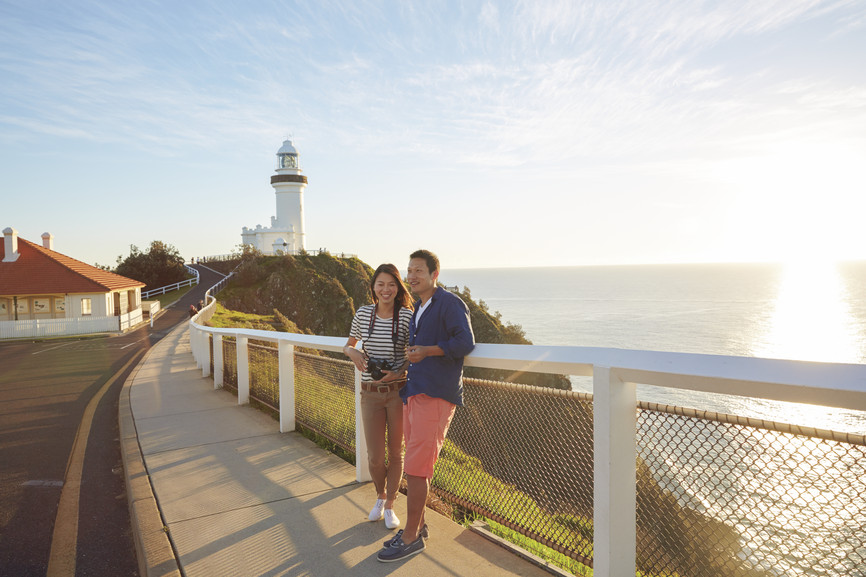 Explore the one-of-a-kind Kimberley on a luxury cruise and see the far north's remote and majestic wilderness region, or disappear into the private tropical haven of the Great Barrier Reef's Bedarra Island – nine private villas hidden within a 45 hectare tropical rainforest.
Be blown away by the mix of contemporary island living and some of the country's best views at the five star Qualia on Hamilton Island, overlooking the glorious Whitsunday Islands.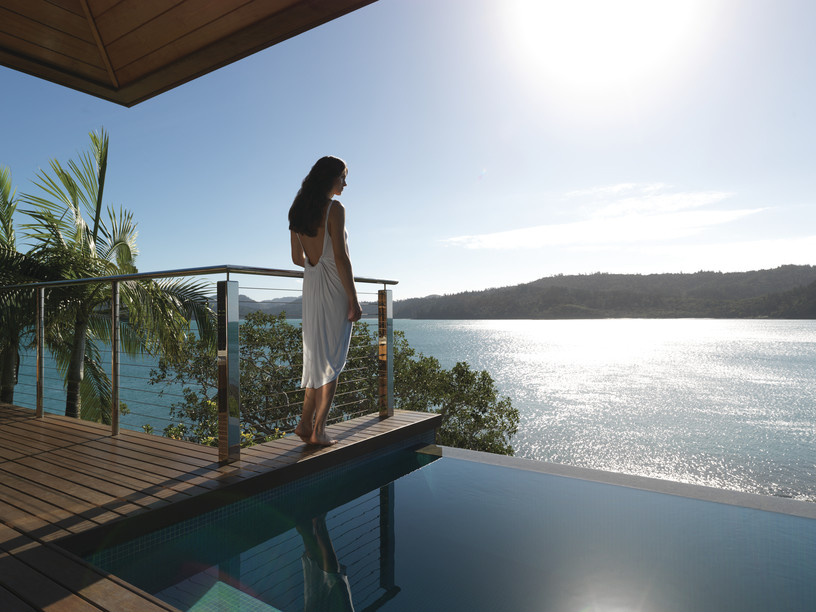 Festivals of sound
You're the kind of couple who move to your own beat. You love contributing to the high energy of an outdoor concert and always check the event calendar of a destination before you book your tickets.
Australia has so many festivals and extremely well produced musical events all year round, it would be difficult not to catch a few on any visit.
For the country's largest electronic music festival, check out the dates for Stereosonic which tours the big capital cities each year in Nov/Dec. Or for some toe-tapping fun while exploring Australia's answer to Nashville, don your cowboy boots in January for the historic Tamworth Country Music Festival.
In late March, beautiful Byron Bay hosts Bluesfest over five days with up to 200 performances over seven separate stages. Great camping facilities, food and market stalls mean you can completely immerse yourself in this diverse celebration of music, from both local and big name international acts.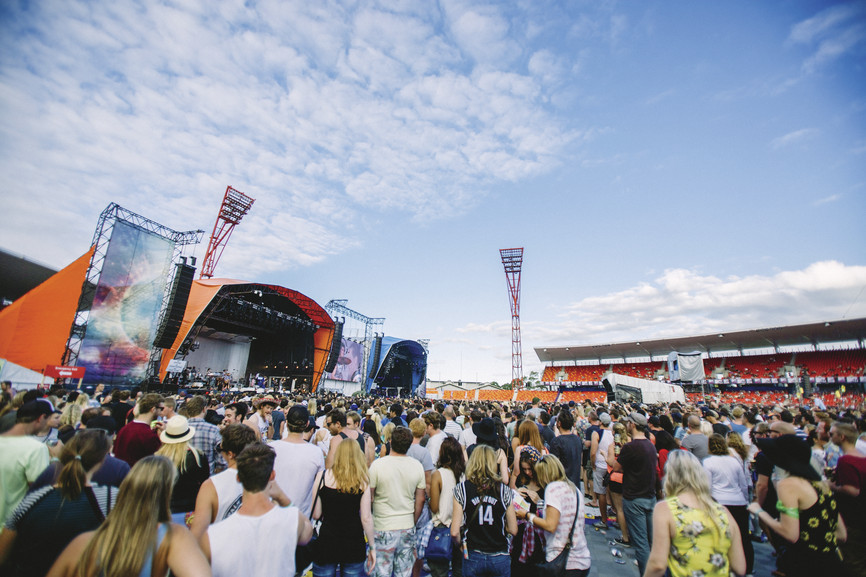 In Queensland, one of the country's (and the world's) largest gatherings of entertainment spectrums takes place at the Woodford Folk Festival. This small town in the magical hills and valleys around 70kms north-west of Brisbane plays host to an array of cultural and artistic expression through music, dance, theatre – even comedy and visual arts.
Beginning December 27 each year, it's the perfect way to bring in a brand new year, when it concludes on January 1.
For some higher cultural pursuits attend the Handa Opera on Sydney Harbour, where music lovers gather at sunset to sip champagne and thrill to some of the world's best singers perform a classic opera under a Sydney sky.
No matter what your type of romance might be, there's a loving list of great experiences in Australia to choose from. And a word of advice to all prospective grooms out there – you're unlikely to get a better backdrop for an unforgettable proposal!
Find the best flights to Australia from India here, or from Malaysia here, and from Singapore here. Sending cupid's arrow with you!
Images courtesy of Tourism Australia, Paperback Camp image courtesy of Hutchings Camps Pty Ltd, Whale Shark courtesy of Luxury Lodges of Australia, Qualia courtesy of Hamilton Island, Murray River Houseboat courtesy of South Australian Tourism Commission, Tamworth Music Festival courtesy of Tourism Tamworth.