This article has been reviewed by Wego's editorial team to ensure that the content is up to date & accurate.
Updated July 2023
Efficient expense management is a crucial aspect of any business, especially for small enterprises that aim to maintain impeccable financial control. Seamless tracking and management of expenses not only ensure a smooth financial process but also contribute to the overall productivity and efficiency of the organization.
Small businesses, in particular, actively seek affordable and efficient solutions that streamline Corporate Travel Management (CTM) processes, enabling them to allocate resources wisely and optimize their operations efficiently. Please continue reading as Wego sheds light on the top expense management software for small businesses in today's market.
What is an expense management software?
Expense management software, also referred to as expense tracking and reporting software, is a technological solution designed to assist businesses and organizations in efficiently handling their expenses. It serves to streamline and simplify the reimbursement and reconciliation processes for expenses.
By providing a seamless and automated approach, this software allows employees to submit their expense details, enables managers to review and authorize them, and empowers finance teams to manage reimbursements and accounting tasks. As a modern alternative, it eliminates traditional manual practices such as relying on spreadsheets or physical receipts to manage expenses.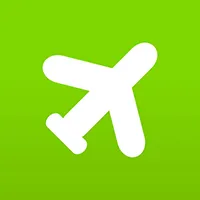 Book cheap flights on Wego
Best expense management software for small business
Here are some of the top expense management software options for small businesses.
Zoho Expense
Zoho Expense is widely recognized as one of the best expense management software options for small businesses. It has assisted tens of thousands of businesses in optimizing corporate travel, automating expense reporting, maintaining full control over spending, and gaining valuable financial insights to stay competitive in the industry.
Zoho Expense is not only user-friendly but also management-friendly, providing a comprehensive solution that meets all the expense tracking needs of a growing business while ensuring effective management within the budget. Some key advantages of using Zoho Expense include:
easy to use
allows for various types of expenses, such as multicurrency, per diem, billable, and non-billable, and automates the process of expense creation
empowers employees to generate purchase requests and simplifies the purchasing procedure through personalised approval workflows
configures distinct policies for your cost centres, branches, and departments to enhance oversight and management of employee expenses effectively
FreshBooks
FreshBooks stands out as one of the leading expense management software options for small businesses, particularly freelancers. It is an accounting software designed specifically for business owners and accountants. Serving as an expense tracking tool, FreshBooks offers the convenience of automatically updating all expenses by connecting credit cards and bank accounts.
One of the notable features of FreshBooks is its ability to easily upload paper receipts through the app or email digital receipts, which are then scanned and processed automatically. The software provides 14 default expense categories and over 40 expense subcategories, with the flexibility to create custom categories as needed.
Advantages of using FreshBooks include:
automated online payment features, including automated recurring billing
users can capture receipt photos, forward email receipts to their accounts, and import expenses directly from their bank accounts. This allows for easy organization and allocation of expenses to clients, ensuring comprehensive tracking of every dollar and facilitating tax-related tasks
support for 14 default expense categories
multicurrency support
a seamless platform for clients, teams, and contractors to collaborate efficiently, facilitating file sharing and updates in a centralized location for improved convenience and coordination
SAP Concur Expense
SAP Concur Expense is globally recognized as a top-tier expense management software that provides tailored solutions. By implementing automated and integrated expense management systems, businesses can efficiently capture expenditures from various sources, leverage precise data for informed spending decisions, expedite employee reimbursements, and simplify the expense reporting process for all stakeholders involved.
Some of the advantages of using SAP Concur Expense include:
access to all expense data in a centralised location
tailor settings to align with your business requirements
effortlessly enforce and modify spending policies
automatic collection of receipts and expedition of report processing
Rydoo
Streamlining reimbursement cycles, automating expense flows, and boosting team productivity, Rydoo is yet another leading expense management software choice for small businesses. Designed with the primary objective of minimizing the time spent using it, Rydoo makes expensing faster and effortless.
Rydoo further allows users to take snapshots of their receipts as soon as they receive them. The software's advanced technology swiftly reads and securely stores them for long-term access, allowing users to retrieve any receipt whenever necessary.
Some of the advantages of using Rydoo include:
allows approval or rejection of expenses at any time, any place.
faster and easier expensing, allowing submission of expenses within 20 seconds.
elimination of expense reports.
supports multiple currencies, including USD, euro, and British pound.
Expensify
A simple yet powerful expense management software, Expensify is designed to benefit small businesses. With Expensify, both employees and administrators can efficiently track, organize, submit, approve, reconcile, and reimburse expenses, completing these tasks in 75% less time compared to traditional expense management methods.
Furthermore, Expensify offers a wide range of features, including unlimited receipt scanning and mileage tracking, next-day reimbursement, and seamless integration with accounting systems, streamlining expense management and pre-accounting workflow.
Some of the advantages of using Expensify include:
one-click receipt scanning
hassle-free import of personal and business card transactions for automatic receipt merging and coding.
tailor approval workflows to match your company's organisational structure and personalise expense policy rules to automatically highlight specific expenses for review.
advanced tax tracking
[Total:

192

Average:

4.5

]