Like most students in their penultimate year of university, I decided to look for an internship during my school break. As a finance major, it was pretty much a knee-jerk reaction to look for internships at investment firms and banks. However, in my search, I came across a listing that had actually piqued my interest: a travel writer internship at Wego.
Long story short, here I am at Wego, writing all sorts of travel pieces, from lighthearted recounts of my favorite places to eat in San Francisco, to a more profound commentary on slum tourism.
Joining Wego was the best decision I made, as, on top of loving the work I'm doing, this is an incredibly fun and affable workplace. All my co-workers I've interacted with are incredibly friendly and supportive, and with great social spaces in our spanking new office (we only moved here late November!), there's plenty of room to socialize with each other.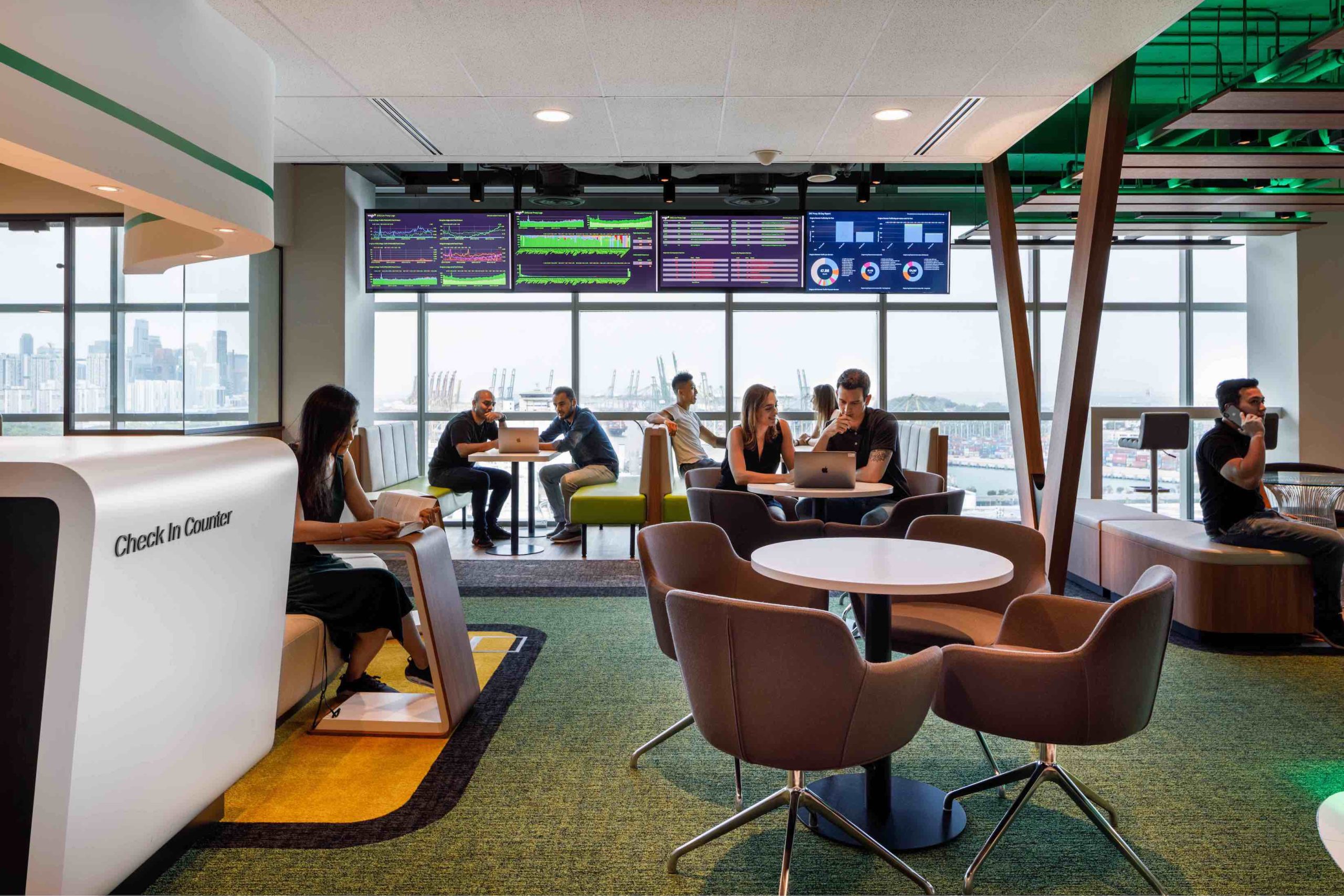 Now, here's a little background: our new office is located on the penthouse floor of the Harbourfront Tower, which means we get some of the most incredible views all around. There are the towering skyscrapers in the city center to the west, the fun-filled Sentosa, and the calming South China Sea to the south where you can spot cruise ships and ferries, as well as the verdant hills of Mount Faber to the north.
With such picturesque views, I love bringing my own lunch or getting some takeaway to dine right by the window.
There aren't any drab and needlessly compartmentalized office desks here. Just like the culture, our workspace is open and collaborative; the island desks and glass walls make it really easy for me to reach out to my fellow coworkers and vice versa.
Coming into the office never feels dull either thanks to the quirky design features reminiscence of an airport and vivid wallpapers of incredible destinations across the world. With such an energetic atmosphere, I always feel upbeat coming into the office.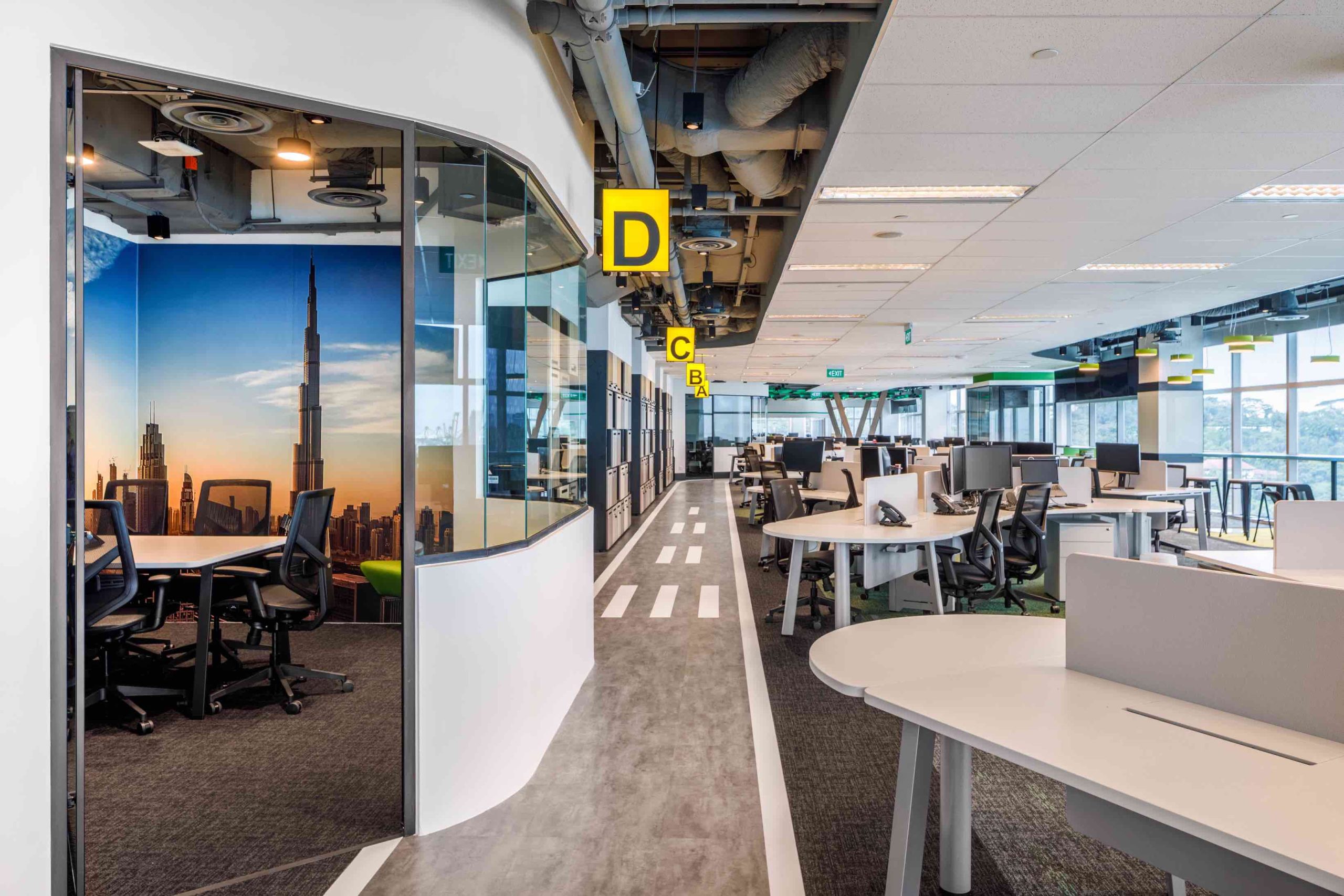 But it's not just a pretty space. What I love is that the cool, sleek interiors also come together with some terrifically functional features. An expansive boardroom with a funky feature ceiling? Check. Cozy and compact meeting rooms fitted with video conferencing facilities? Check. Soundproofed full glass phone booths that also doubles as a mini-meeting room? Check. Style and substance? Check and check!
Not only do we have sleek working spaces, we have some really awesome social spaces, too. While the reception/break-out area is a terrific place to work away from our desks, it's also a perfect spot for whenever I eat in over lunch or if I'm having a little midday snack. Did I mention that we have an automated espresso machine? Yep, it's perfect for whenever we need a little morning or afternoon pick-me-up.
It's not all work here, as we also have a decked-out recreational area, complemented by the beautiful vistas of Sentosa out of the window, and the stunning aerial view of the majestic Cape Town (it's just a wallpaper, but no less impressive).
Sitting down all day can be pretty taxing, not to mention not particularly healthy, so getting up for a game of pool is the ideal activity when I need to fight off the tedious humdrum along the day.
So, there you have it, an inside scoop of one of the coolest new workspaces in Singapore! I count myself extremely lucky to be part of the Wego family, where there's kindness everywhere in an office that's about as incredible as they come. All while being immersed in one of my greatest passions – travel.