This article is reviewed regularly (on a monthly basis) by Wego's editorial team to ensure that the content is up to date & accurate.
Updated 5 May 2021
So you've had your COVID jab and after being stuck indoors for pretty much a whole year, you're now thinking it's about damn time you get to go out into the world and do some travelling once again.
There are destinations that currently view the vaccine drives currently being carried out in numerous countries as a means of relaxing their travel restrictions. Some countries have even gone so far as to allow entry for vaccinated international travellers without requiring testing or quarantine.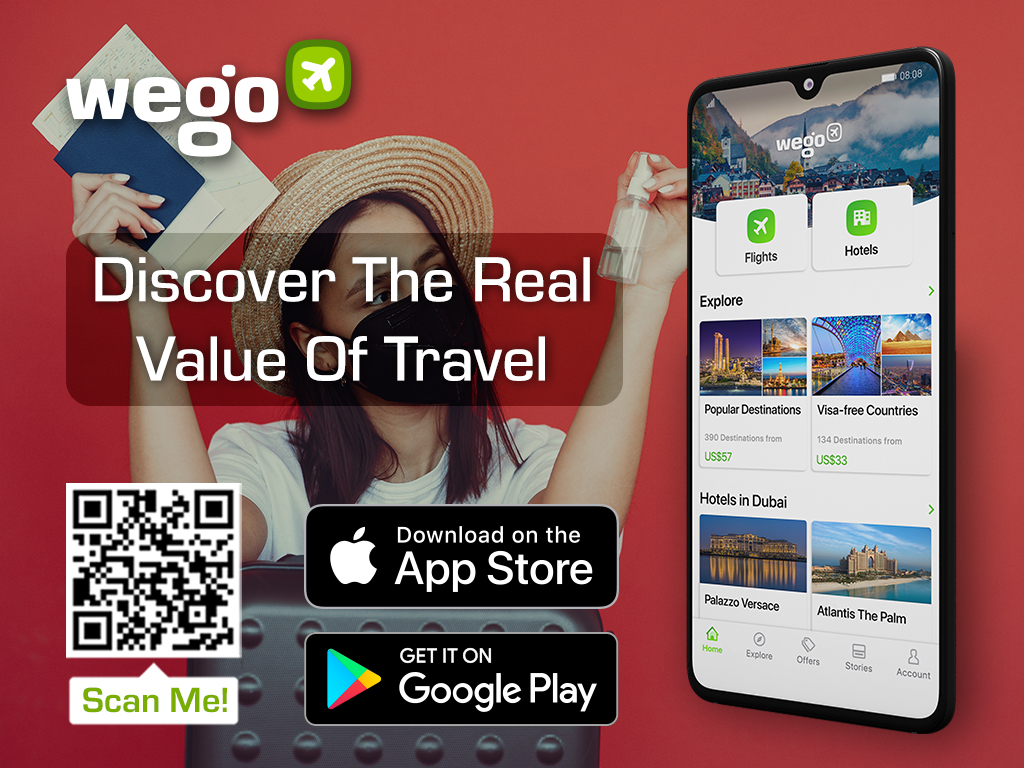 Masks are still the norm
Before we get into the list of countries, please keep in mind that while getting yourself inoculated does provide you with some degree of protection from succumbing to the coronavirus, experts are still uncertain whether or not vaccinated people are still capable of transmitting the virus to others.
For the sake of public health, please continue to wear your face mask on your travels.
Countries open for vaccinated travellers
There's a good chance the list will only expand in the foreseeable future as COVID immunity passports become widespread. So, come back later for this updated list of countries open for vaccinated travellers.
Bahamas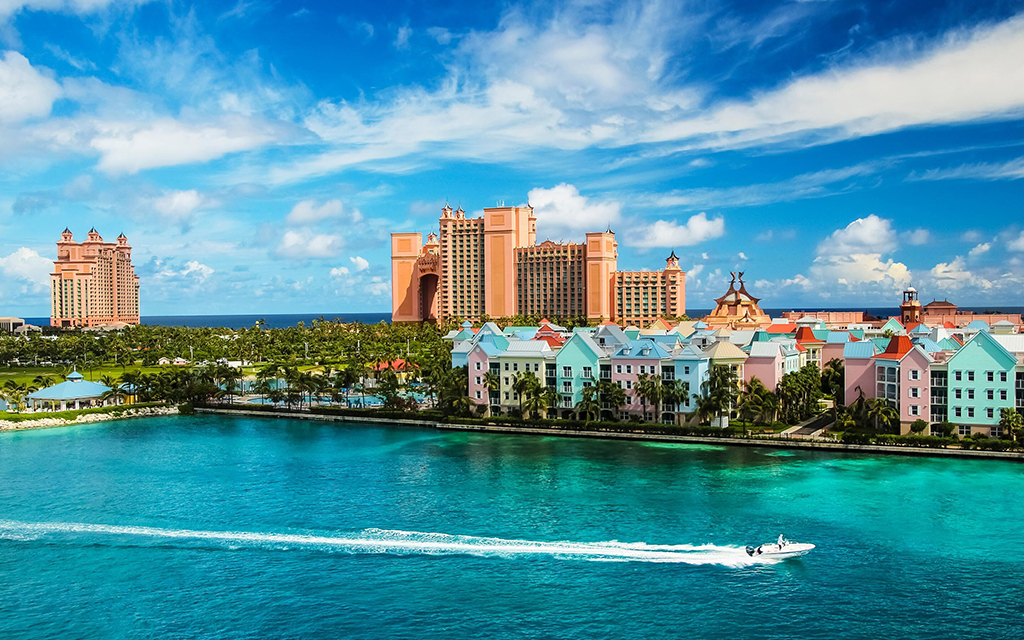 The Bahamas is welcoming fully vaccinated tourists to spend their sedative Caribbean vacation by waiving all pre-travel testing requirements. Effective 1 May 2021, international visitors travelling to the Bahamas from other countries who are fully vaccinated and have passed the two-week immunity period will be exempt from testing requirements for entry and inter-island travel. The Bahamas Ministry of Tourism currently accepts Pfizer-BioNTech, Moderna, Johnson & Johnson, and AstraZeneca vaccines.
Barbados
Vaccinated travellers have been given the go-ahead to once again travel to Barbados starting from 8 May. Requirements include proof of vaccination and proof of a negative coronavirus test taken within three days prior to departure. Upon arrival in Barbados, travellers are required to submit to a second test and must remain isolated until the results have become known. 
Belize
Belize has become the first country in the Caribbean to allow vaccinated travellers to visit without a COVID-19 test. Vaccinated travellers now need only to present a vaccination record card, with full inoculation completed at least two weeks before their arrival into Belize. Please note that all passengers, regardless of vaccination status, are required to provide either a negative COVID test or documentation of recovery.
They must also download the Belize Health App and input the required health information within 72 hours prior to landing in Belize.
British Virgin Islands
Starting May 15, travelers can avoid quarantine in the British Virgin Islands for four days if they test negative before and after arriving (results are estimated to take 24 hours), according to a press release. They must also provide evidence of an "approved" vaccine — such as AstraZeneca, Pfizer-BioNTech, Moderna or Johnson & Johnson, it said.


Croatia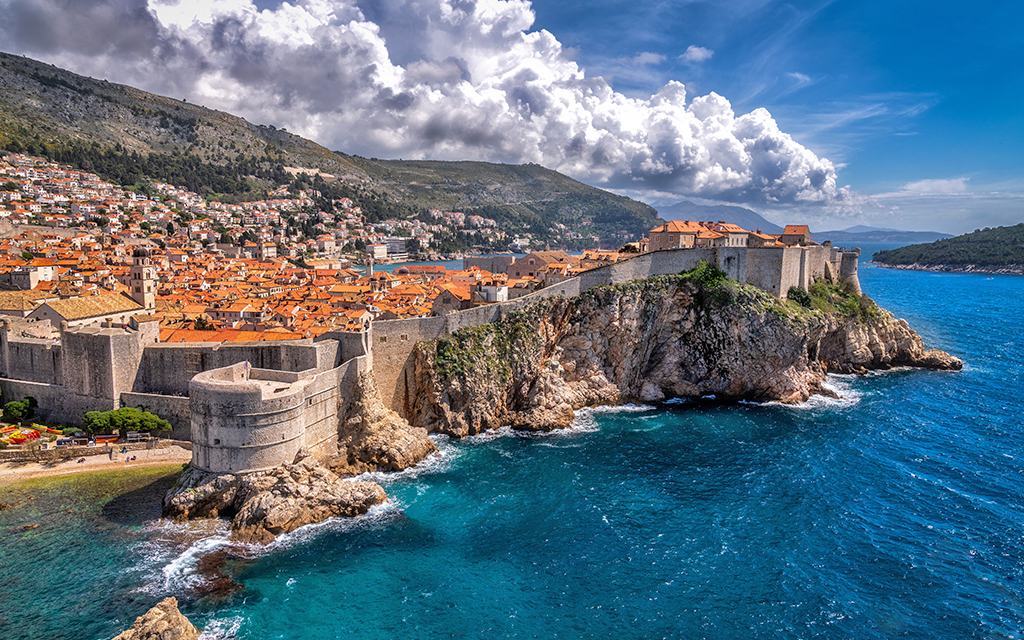 Those who have been fully vaccinated (the final dose must be administered at least 14 days before arrival) and those who have recovered from the coronavirus infection are now welcome to visit Croatia. Those who can produce a negative COVID-19 test result within 48 hours of arrival are also welcome. Additionally, travellers may also get tested upon arrival but will have to isolate until the results have been known. Those who are unable to get tested will have to isolate for 10 days.
In all cases, travellers will need to show proof of their accommodations in advance. 
Cyprus
Cyprus is now welcoming vaccinated travellers and has removed quarantine and testing requirements for those who can prove they have had their Covid-19 jabs.
From April 1, travellers from the UAE can travel quarantine-free to Cyprus if they have been vaccinated. Visit Cyprus, the country's tourism arm, states: "For persons travelling from certain countries, a vaccination certificate will be accepted as an additional facilitator for travel."
All travellers who can prove that they have received the required doses of an authorised vaccine will not be required to undergo any tests to visit Cyprus, nor will they have to quarantine.
Ecuador
Inoculated travellers are allowed to enter Ecuador providing they are able to show proof of vaccination at the airport prior to departure. Unvaccinated travelers may also visit Ecuador as well as the Galapagos Islands with a negative COVID-19 test taken up to three days before arrival. Survivors of coronavirus infection may also be granted entry so long as a month has passed since they first developed symptoms.


Estonia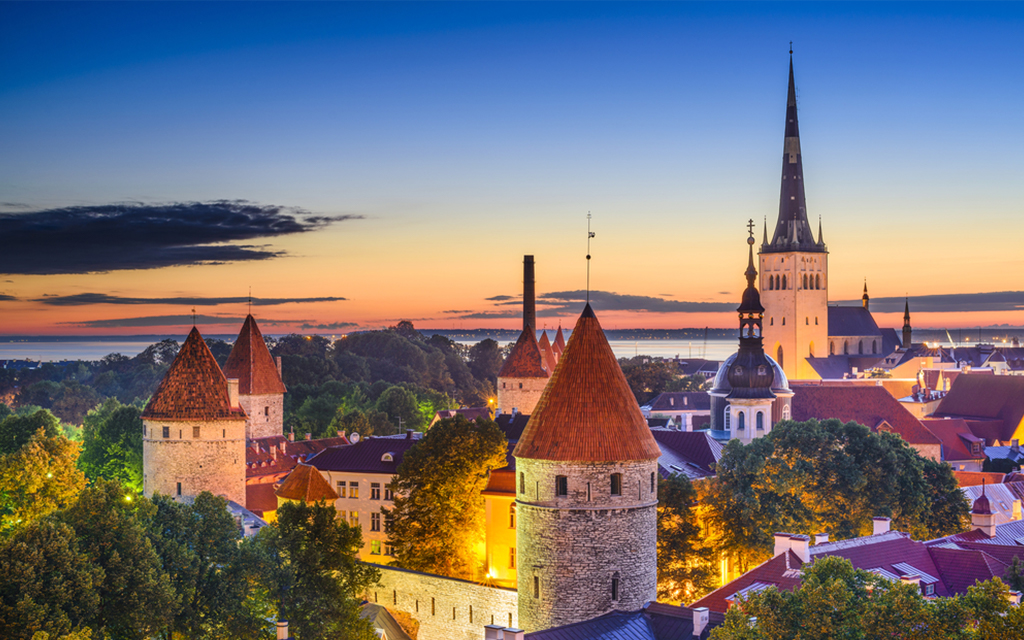 Estonia, one of the pioneering countries of the travel bubble, is now open for tourists who have been vaccinated. The country recognizes all vaccines produced by the nine worldwide producers and not just the ones authorized by the European Medicines Agency (Pfizer/BioNTech, AstraZeneca and Moderna).
Travellers must be ready to produce their valid vaccination certificate detailing which vaccine was administered, who the issuer was and the batch number of the vaccine. The certificates must be in English, Estonian or Russian and must also be in one of the two standard alphabets, i.e. the Roman or Cyrillic alphabets. Please note that no more than six months can have passed since vaccination has been completed.
France
President Emanuel Macron has announced that France is currently finalizing its plan to lift entry restrictions for travellers who have been vaccinated against and tested negative for the coronavirus starting from May.
The lifting of restrictions will allow vaccinated travellers from third countries, most notably the United States, to gain entry into France by acquiring a special pass.
French Polynesia (Tahiti, Bora Bora, Moorea and other "Islands of Tahiti")
According to new guidelines Vaccinated travellers can avoid French Polynesia's 10-day quarantine from May 1. Children aged 6 years old and over who are not vaccinated, not immune or tested positive to COVID-1 9 are subject to quarantine with an adult.


Georgia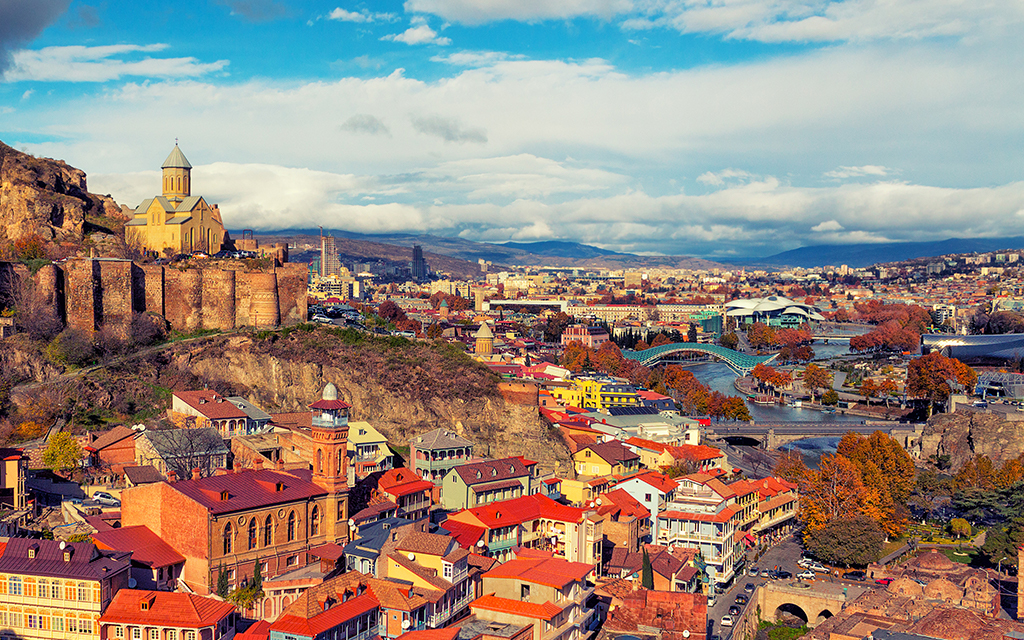 As of 1 February, inoculated travellers are welcome to visit Georgia via international flights. Citizens of all countries, traveling by air from any country may enter Georgia if they present the document confirming the full course (two doses) of any COVID-19 vaccination at the border checkpoints of Georgia. 
Greece
Greece has lifted its entry restrictions and quarantine requirements for vaccinated travellers. All travellers are required to present a certificate stating they have been fully vaccinated or have a valid negative test. However, eligible visitors will still be required to adhere to the same restrictions as locals, meaning restaurants and bars will remain off-limits, except for takeaways.
Grenada
From May 1, vaccinated travelers will still need to test negative before and after arriving in Grenada and its dependent territories of Carriacou and Petite Martinique. Quarantine periods will be reduced from a week to no more than 48 hours, if they are vaccinated.
Guatemala
Guatemala is now opening its borders to travellers who have been vaccinated against COVID-19 for at least two weeks. Those who have not received their jabs may also enter the country but must provide negative test results obtained no more than 72 hours before arrival.  Please note that travellers arriving from the UK and South Africa may not be granted entry.
Hawaii
Effective May 11, individuals fully vaccinated in the State of Hawaii may travel inter-county without pre-travel testing/quarantine starting the 15th day after the completion of their vaccination. 
Iceland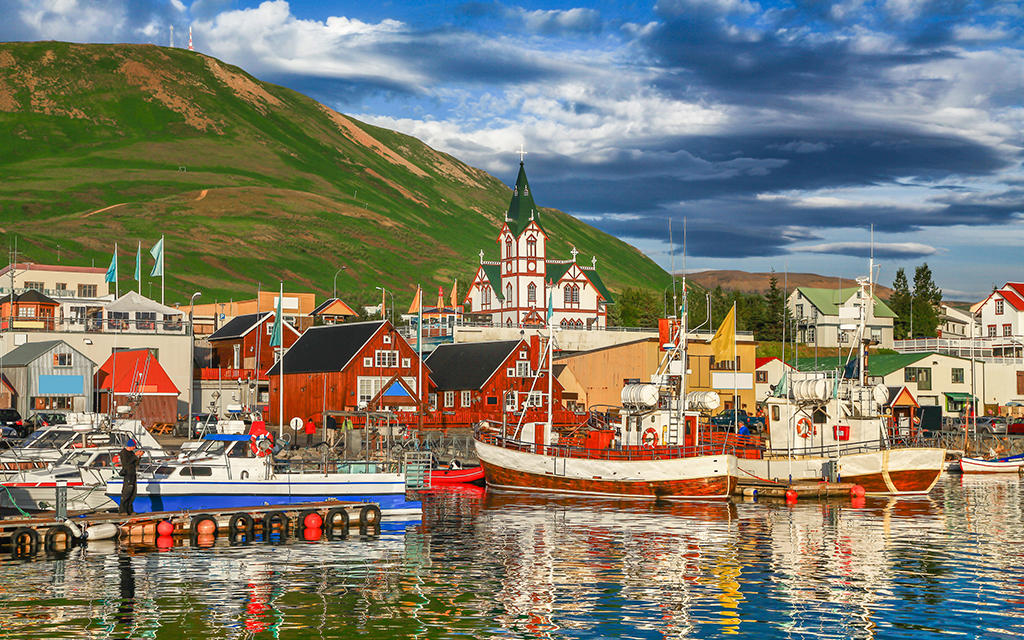 Iceland has allowed all vaccinated travellers to visit the country even those from outside the European Economic Area (EEA) and Schengen Area. This providing that said travellers are able to produce a valid vaccination certificate detailing which vaccine was administered, who the issuer was and the batch number of the vaccine.
An official document proving the vaccination must be in the form of an official document written in Icelandic, Swedish, Danish, Norwegian, or English. The Icelandic government currently approves the following vaccines: Pfizer, Moderna, J&J and AstraZeneca.   
Israel
Vaccinated tourists will be able to
gain entry into Israel
from 23 May onwards. The initial tourists will be those in organized tour groups while individual travellers will be allowed entry at a later date. All travellers must be fully vaccinated against COVID-19 must possess negative PCR test results. In all cases, an antibody test will be administered upon arrival at Ben Gurion International Airport.
Lebanon
Inoculated travellers are welcome to visit Lebanon and be exempted from quarantine requirements. Travelers who are vaccinated against COVID-19 no longer need a negative PCR test to enter Lebanon, the health minister announced.
Lithuania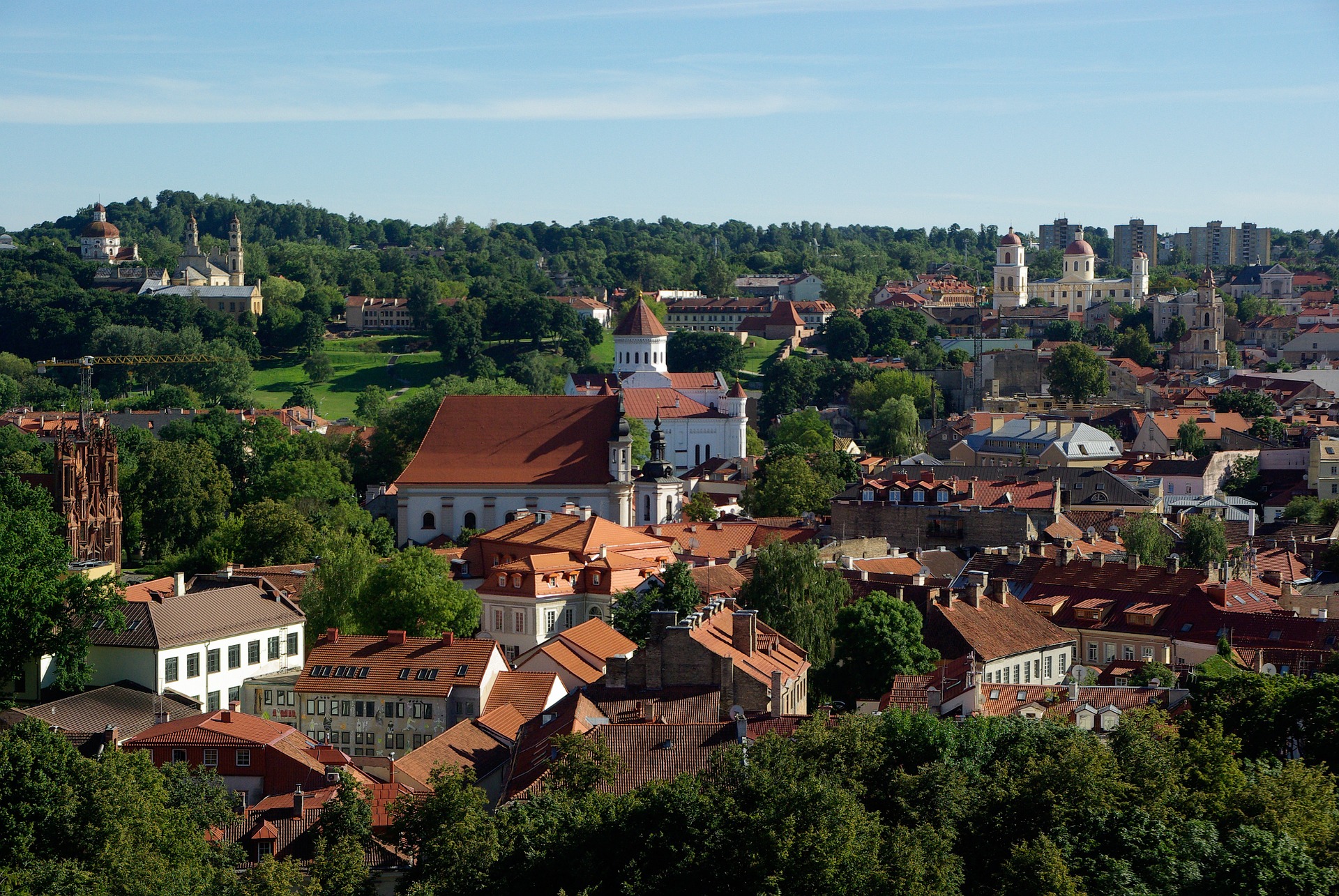 Taking a step towards the EU's vaccination 'green pass' system, Lithuania has now eased travel restrictions for vaccinated travellers. Those who hold a medical certificate, a country-specific vaccination certificate, or an international vaccination certificate confirming that they have gone through a full coronavirus vaccination program will be not be required to produce a negative test certificate or self-isolate.
Madeira
While Portugal's mainland isn't open to inoculated travelers yet, vaccinated travelers and Covid recoverees can enter Madeira, one of two autonomous regions of the country, without having to undergo Covid testing. The other region, the Azores, has no such provision. 
The Maldives
The Maldives is planning on launching its "vaxication" program in a bid to boost tourism. The program, dubbed the '3V', will not go ahead until the entirety of the country's 550,000 population has been fully vaccinated. The 3V program will allow tourists to 'Visit, Vaccinate and Vacation.' The Maldives is planning to offer visitors two doses of the vaccine which means that visitors would have to remain in the country for at least several weeks.
Malta
The Mediterranean country is planning to open its beaches and medieval castles starting from June 1 to fully vaccinated travellers at least ten days prior to arrival. Eligible travellers will be able to skip quarantine and further testing requirements and will even be paid up to €200 ($240) to stay for more than two nights.
Montenegro
Montenegro allows inoculated travellers from a list of countries to enter its borders if at least seven days have passed since receiving the final dose. Having a vaccine certificate allows travellers to forgo the negative test requirement.
Nepal
Though it advises getting one, Nepal no longer requires vaccinated travellers to get a pre-flight PCR test or quarantine after arrival. They must, however, take a post-arrival test.


Poland
International arrivals to Poland will be exempted from quarantine requirements should they are able to prove that they have been vaccinated for COVID. However, Poland is currently only allowing certain types of travellers to enter its borders, including students, diplomats, essential workers along with citizens and residents. 
Romania
Those who have taken the vaccine are allowed entry into the country. Should the vaccine requires two doses, travellers must make sure that the two doses have been administered at least 10 days before departing for Romania.
Vaccinated travellers to Romania will be able to avoid quarantine should they are arriving from a yellow list of countries.
St. Kitts & Nevis
Fully vaccinated international travellers may travel to St. Kitts & Nevis but are required to vacation in place for nine consecutive days before being granted free travel within the islands. International visitors must also submit their official Vaccination Record Card when completing their travel authorization process at the official online portal, in addition to their 72-hour RT-PCR test and other required arriving passenger documentation. 
Seychelles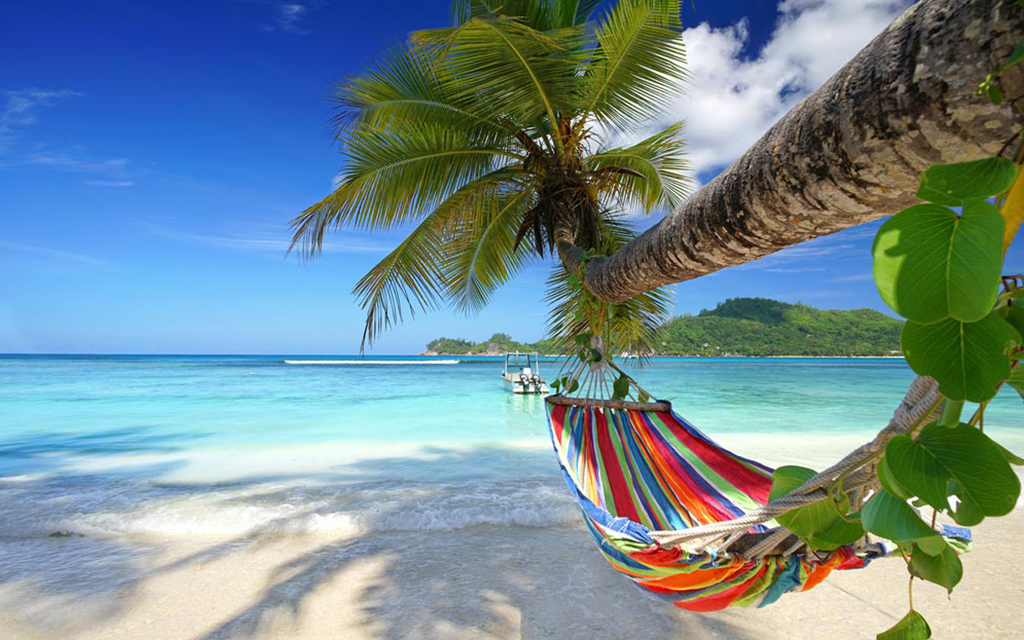 Travellers whose vaccines have been fully administered are allowed to enter the country and avoid the 10-day quarantine requirement provided they're able to provide a negative COVID test result not older than 72 hours.
Slovenia
Slovenia will now exempt inoculated travellers coming from all other countries (including the ones on its red list) from its 10-day quarantine rule and negative PCR or rapid antigen test requirements. Travellers will have to provide proof of vaccination demonstrating that at least 7 days have elapsed since the second dose of the Pfizer-BioNTech vaccine, at least 14 days since the second dose of the Moderna vaccine, or 21 days since the first dose of the AstraZeneca vaccine.
Sri Lanka
Sri Lanka has created a handy flowchart outlining travel protocols for vaccinated travellers. For them (and their kids aged 12 and younger), testing requirements are reduced, and they are free to leave Sri Lanka's "bio-bubble" — which is designed to prevent tourists from mingling with locals. That's provided they test negative about 24-48 hours after arriving.
St.Kitts & Nevis
This dual-island nation is cautiously recognising vaccinated travellers. Fully vaccinate travellers can move within their approved hotel and interact with other guests, then upon passing a COVID-19 test administered on the ninth day, freely travel around the islands. Vaccinated travelers must also test negative to enter.
Thailand
Tourism and health authorities of Thailand are planning on dropping their quarantine requirements for fully-vaccinated international travellers to Phuket. Originally set to be implemented on 1 July, the Thai government has reset the timeline for the reopening to an undisclosed date due to a spike in COVID cases.
Taiwan
A pilot program to reduce quarantines for vaccinated travellers from 14 to seven days is expected to launch in May. Participation is limited, and applicants will have to be vaccinated one month prior and likely need three Covid-related tests before and after arriving.
COVID immunity passport
As the COVID passport has yet to achieve widespread use (if at all), the question of which vaccines are acceptable in which country and for how long is pretty much still unclear. So if you've had your shot and are hoping to travel internationally to these countries, prepare to take every vaccine-related documents you have acquired along with you.
Those documents may just be the only thing that would allow you to get past border control.