This article is reviewed regularly (on a monthly basis) by Wego's editorial team to ensure that the content is up to date & accurate.
Updated 3 November 2021
So you've had your COVID jab and after being stuck indoors for pretty much a whole year, you're now thinking it's about damn time you get to go out into the world and do some travelling once again.
There are destinations that currently view the vaccine drives currently being carried out in numerous countries as a means of relaxing their travel restrictions. Some countries have even gone so far as to allow entry for vaccinated international travellers without requiring testing or quarantine.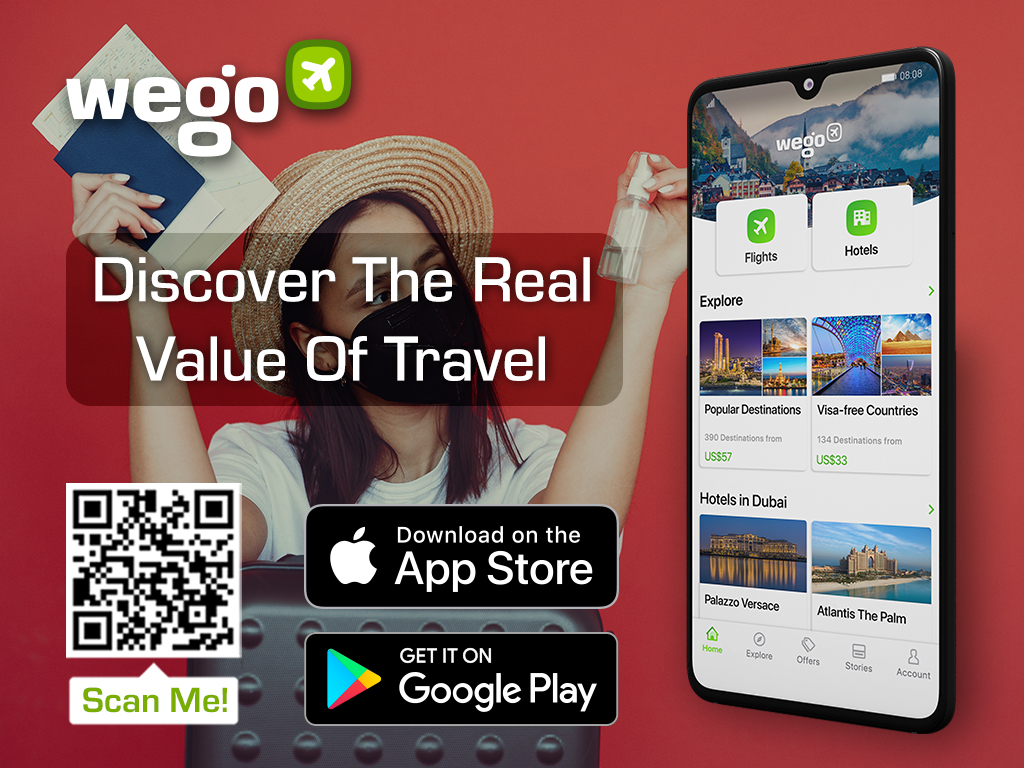 Masks are still the norm
Before we get into the list of countries, please keep in mind that while getting yourself inoculated does provide you with some degree of protection from succumbing to the coronavirus, experts are still uncertain whether or not vaccinated people are still capable of transmitting the virus to others.
For the sake of public health, please continue to wear your face mask on your travels.
Countries open for vaccinated travellers
There's a good chance the list will only expand in the foreseeable future as COVID immunity passports become widespread. So, come back later for this updated list of countries open for vaccinated travellers categorized by regions.
The Americas
Anguilla
Anguilla is now open only for vaccinated travellers, with children under the age of 18 and pregnant women being exempted from the requirement. 
To be considered fully vaccinated by the Anguillan authorities, a traveller must have had his/her last dose of vaccination at least three weeks prior. Accepted vaccines include the Pfizer, AstraZeneca, Moderna and Johnson & Johnson vaccines. 
Prior to travel, all international travelers to Anguilla must apply for entry permission at IVisitAnguilla, and submit proof of a negative PCR result taken and received within three to five days before arrival. Travelers must also upload proof of vaccination. 
Bahamas
The Bahamas is welcoming fully vaccinated tourists to spend their sedative Caribbean vacation but travellers must provide a negative COVID-19 test taken at most 5 days before arrival. Tests accepted are: NAAT, PCR, RNA, RT-PCR and TMA. A rapid antigen test is also accepted for passengers between 2 and 11 years and for passengers with a COVID-19 vaccination certificate showing that they were fully vaccinated. Vaccines accepted are AstraZeneca (Vaxzevria / Covishield), Janssen (Johnson & Johnson), Moderna and Pfizer-BioNTec (Comirnaty).
A combination of vaccines is accepted and visitors must upload their test result at www.travel.gov.bs.
Barbados
Vaccinated travellers have been given the go-ahead to once again travel to Barbados. Requirements include proof of vaccination and proof of a negative coronavirus test taken within three days prior to departure. Upon arrival in Barbados, travellers are required to submit to a second test and must remain isolated until the results have become known. 
Belize
The latest Belize travel regulations now mandate that all international arrivals, regardless of vaccination status, are required to present a negative Covid-19 test. The negative COVID-19 PCR test must be taken within 96 hours of travel or a negative result from any approved Antigen Rapid Test taken within 48 hours of travel. Arrivals unable to present the requirement will be tested at the airport for a fee of USD 50 per passenger.
Fully vaccinated travellers must have received their final dose at least two weeks before their arrival in Belize. They must also download the Belize Health App and input the required health information within 72 hours prior to landing in Belize.
Bermuda
Vaccinated travellers may apply for the Bermuda Travel Authorization and make their way to the island. To avoid mandatory quarantine, vaccinated travellers must prepare a pre-departure negative test result. They must also test upon arrival, day 4, day 8 and day 14 while in Bermuda.
British Virgin Islands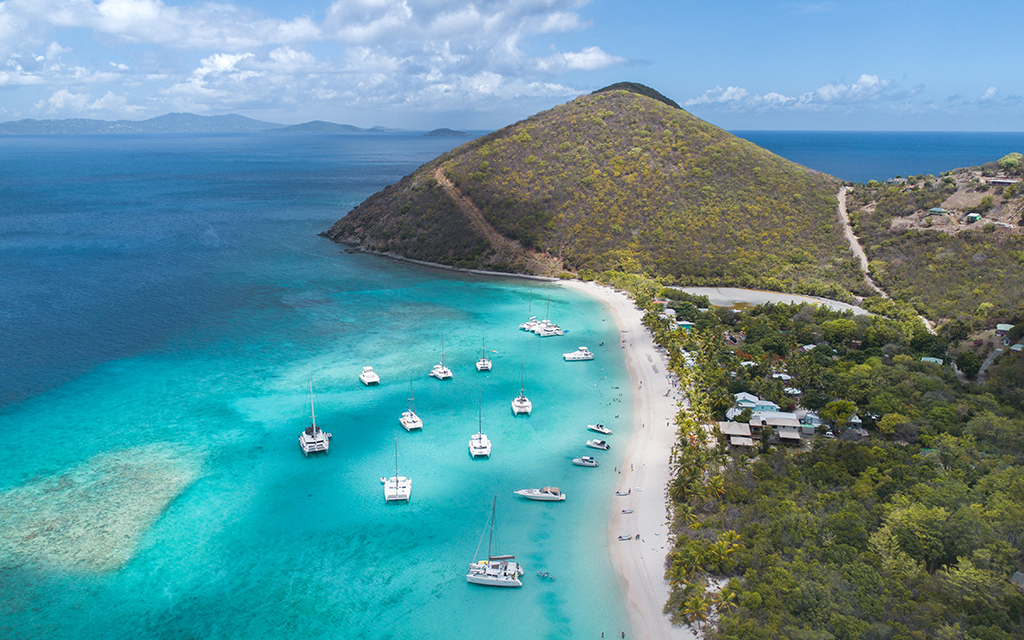 Travellers can avoid quarantine in the British Virgin Islands for four days if they test negative before and after arriving (results are estimated to take 24 hours), according to a press release. They must also provide evidence of an "approved" vaccine — such as AstraZeneca, Pfizer-BioNTech, Moderna or Johnson & Johnson, it said.


Ecuador
Inoculated travellers are allowed to enter Ecuador providing they are able to show proof of vaccination at the airport prior to departure. Unvaccinated travellers may also visit Ecuador as well as the Galapagos Islands with a negative COVID-19 test taken up to three days before arrival. Survivors of coronavirus infection may also be granted entry so long as a month has passed since they first developed symptoms.
Grenada
Effective July 31, all travellers entering Grenada are required to be fully vaccinated. This new requirement does not apply to citizens and residents of Grenada or persons 13 years and under. Travellers 6 years and over must present their negative RT-PCR test on arrival in Grenada.
Fully vaccinated travellers quarantine for up to 48 hours at their approved accommodation whilst awaiting the results of their PCR test. If unvaccinated, travellers will be required to quarantine for up to seven days and will have their PCR test done on day five at their quarantine accommodation.
Persons 13 years and under travelling with a fully vaccinated party will also benefit from the reduced quarantine period of up to 48 hours. Children over 14 years who are unvaccinated will be required to quarantine for up to 7 days with their travel party.
Guatemala
Guatemala is now opening its borders to travellers who have been vaccinated against COVID-19 for at least two weeks. Those who have not received their jabs may also enter the country but must provide negative test results obtained no more than 72 hours before arrival.  Please note that travellers arriving from the UK and South Africa may not be granted entry.
St. Barts
All travellers aged 18 and older will need to provide proof that they have been fully or partially vaccinated. Travelers should send proof of vaccination to their villa rental agency or hotel prior when making their reservation. Travelers may also be asked to show proof of vaccination when checking in, and again when arriving.
A negative PCR test will also be required for all travelers aged 10 and older. The PCR test must be taken within 3 full days prior to arrival.
St. Kitts & Nevis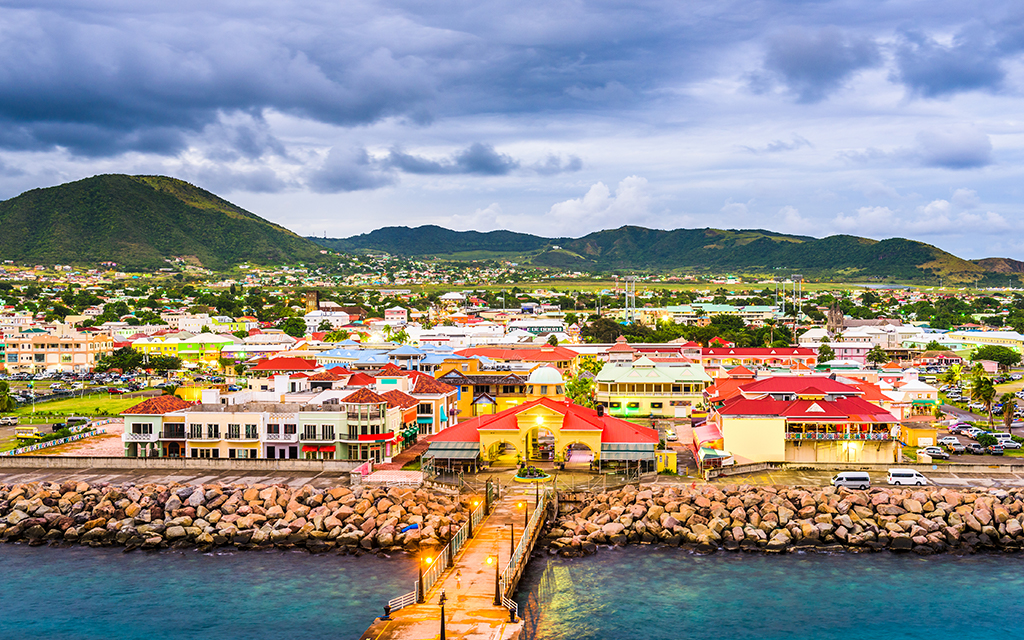 The authorities of St. Kitts & Nevis have recently announced that the islands will only accept fully vaccinated travellers henceforth. All vaccinated travellers from any country are welcome to visit with the exceptions of Brazil, South Africa, and India.
Fully vaccinated travellers can move within their approved hotel and interact with other guests, then upon passing a COVID-19 test administered on the ninth day, freely travel around the islands. Vaccinated travelers must also test negative to enter. International visitors must also submit their official Vaccination Record Card when completing their travel authorization process at the official online portal, in addition to their 72-hour RT-PCR test and other required arriving passenger documentation. 
St. Lucia
All travelers are now welcome to visit St. Lucia. However, those who have not been vaccinated will be subjected to a 14-day quarantine. All travellers 18 years and older, regardless of their status (resident, non-resident, fully vaccinated or unvaccinated) must submit a travel registration form, and all travelers 5 years and older must take a PCR test 5 days or less before arrival in Saint Lucia. 
The USA
Provided you are not among the countries banned by the US, entry and transit through the USA requires a negative COVID-19 test taken at most 3 days before departure from the first embarkation point. Tests accepted are antigen, NAAT, RT-LAMP, RT-PCR or TMA.
Europe
Andorra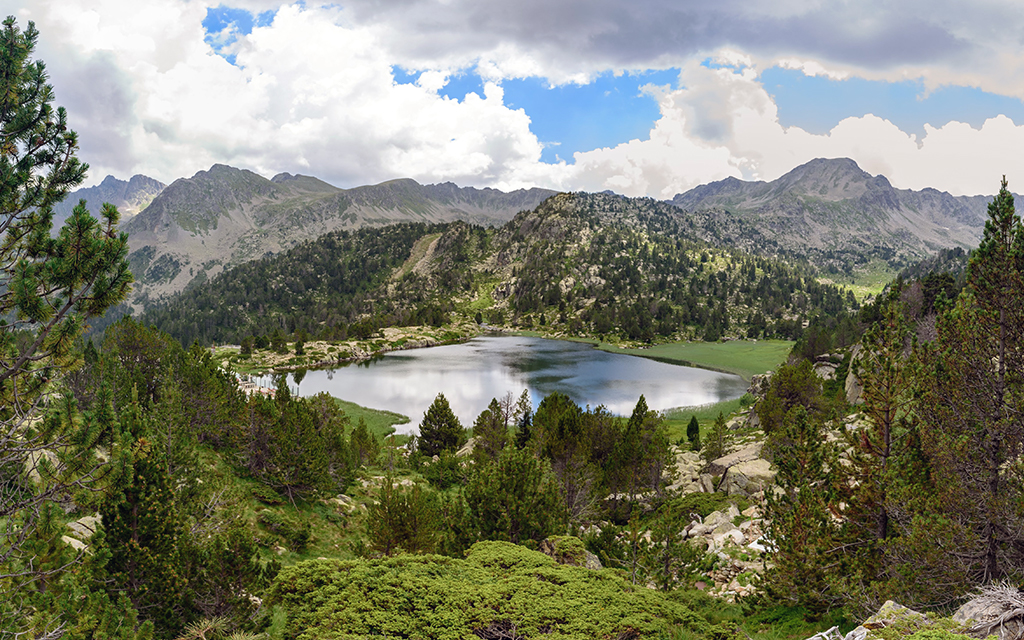 Everyone travelling to Andorra is exempt from having to serve quarantine. All tourists planning to spend three or more nights must have a negative test result issued within 72 hours before arrival. Alternatively, travellers may also provide a vaccination certificate issued by the competent authorities in the country of origin at least 14 days after the administration date for the last dose of the full vaccination schedule with a vaccine authorized by the European Medicines Agency (EMA), the World Health Organization (WHO) or a drug regulation authority.
Albania
Arriving passengers are not required to obtain a negative COVID test to enter Albania. Furthermore, there is no requirement to quarantine when arriving in Albania, however quarantine may apply in specific cases when ordered by health authorities.
Armenia
Travelers entering Armenia are required to present the results of a PCR test taken within 72 hours prior to arrival or submit to a PCR test at the airport. Arrivals exhibiting symptoms, or who have been exposed to someone with COVID-19, will be required to self-quarantine for 14 days.
Austria
Travellers do NOT have to fill out the pre-travel clearance form if they are entering from states or areas of low epidemiological risk, carry a proof of vaccination, recovery or a negative test result according to the below requirements, and have not stayed in any other state or area than those of low epidemiological risk or Austria in the past 10 days.
Belgium
All fully vaccinated travellers from green, orange and red countries (EU countries plus a number of third countries) with one of the European Medicines Agency authorized vaccines (Moderna, AstraZeneca, Pfizer and Janssen) and that can show the vaccination certificate upon arrival are allowed to travel to Belgium without being tested or quarantined. Additionally, Belgium has also recognized the CoviShield vaccine, manufactured in India by the Serum Institute of India.  
Bosnia & Herzegovina
Foreign nationals are allowed entry if they provide proof of a negative PCR test for COVID-19 (issued at most 48 hours before arrival if coming from Europe or 72 hours if arriving from other countries).
Fully vaccinated travelers (with a certificate showing they were fully vaccinated at least 14 days before arrival) and travelers with a COVID-19 recovery certificate (for the period of 14 to 180 days prior to arrival) are exempt from the test.
Bulgaria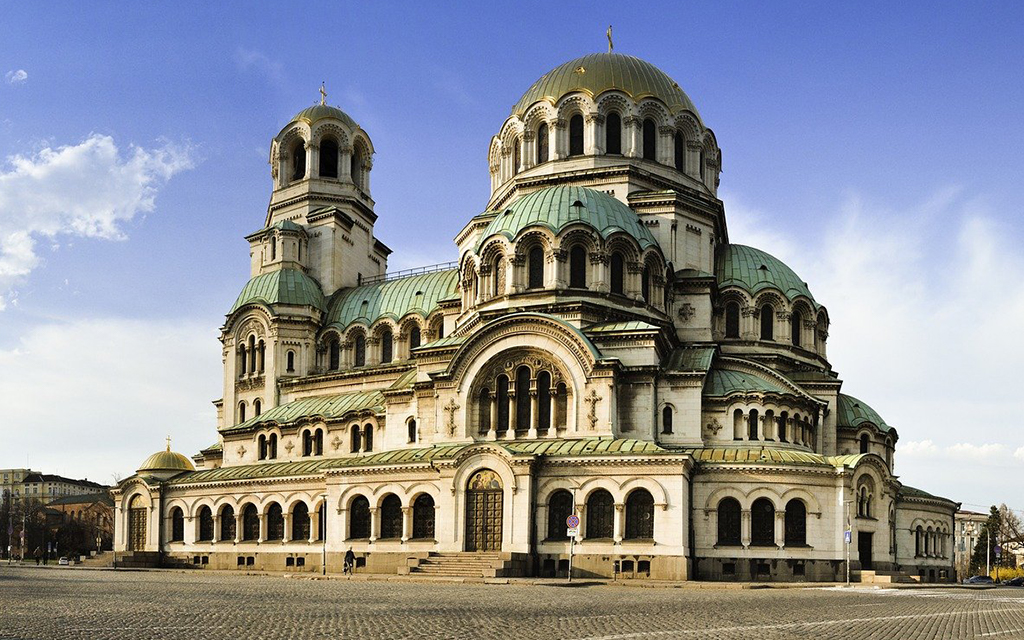 Bulgaria is opening up its borders for fully vaccinated travellers hailing from numerous countries. Travellers from the EU as well as a handful of non-European countries are allowed entry should they are able to produce a vaccination certificate confirming their fully inoculated status. Unvaccinated travellers may also enter if they can present either a positive result from a PCR or antigen test for immunity for COVID-19 for persons who had the coronavirus infection not more than 6 months from the date they enter the country; or a negative result from a PCR test performed within 72 hours of their entry into the country or a negative antigen test performed within 48 hours of their entry into the country;


Croatia
Those who have been fully vaccinated (the final dose must be administered at least 14 days before arrival) and those who have recovered from the coronavirus infection are now welcome to visit Croatia. Those who can produce a negative COVID-19 test result within 48 hours of arrival are also welcome. Additionally, travellers may also get tested upon arrival but will have to isolate until the results have been known. Those who are unable to get tested will have to isolate for 10 days.
In all cases, travellers will need to show proof of their accommodations in advance. 
Cyprus
If you hold an appropriate vaccine certification coming from these countries EU, Armenia, Bahrain, Belarus, Canada, Egypt, Georgia, Israel, Jordan, Kuwait, Lebanon, Qatar, Russia, Saudia Arabia, Serbia, Switzerland, Ukraine, United Arab Emirates, the United Kingdom, and the United States, you can enter without PCR test and quarantine.
Czech Republic
All fully vaccinated travellers from EU+ countries as well as green countries vaccinated with one of the European Medicines Agency authorized vaccines (Moderna, AstraZeneca, Pfizer and Janssen) are permitted to enter the Czech Republic with an arrival form + negative PCR test (maximum 72 hours old) or antigen test (maximum 48 hours old) done in your home country. Only vaccination certificates issued by EU+ countries are recognized, so nationals of Non-EU+ countries still need a negative test even if they are vaccinated.
Denmark
If you are resident in an EU or Schengen country you can enter Denmark if you are fully vaccinated, newly tested or recovered from COVID-19 (or previously infected). You can document this through your EU Digital COVID certificate or by other means of documentation.
You can use vaccination as documentation after your first vaccine dose and at least 14 days have passed; furthermore, no more than 42 days must pass before the second dose. When fully vaccinated, your vaccination is valid for 12 months.  
Estonia
Estonia, one of the pioneering countries of the travel bubble, is now open to tourists who have been vaccinated. The country recognizes all vaccines produced by the nine worldwide producers and not just the ones authorized by the European Medicines Agency (Pfizer/BioNTech, AstraZeneca and Moderna).
Travellers must be ready to produce their valid vaccination certificate detailing which vaccine was administered, who the issuer was and the batch number of the vaccine. The certificates must be in English, Estonian or Russian and must also be in one of the two standard alphabets, i.e. the Roman or Cyrillic alphabets. Please note that no more than six months can have passed since vaccination has been completed.
Finland
After enduring a self-imposed 17-month isolation, Finland is finally open to fully vaccinated travellers from low-risk countries. Travellers must present a Vaccination Passport upon arrival, indicating the holder received their final vaccine 14 days before reaching Finland. So far, the country has approved the following COVID-19 vaccines for entry Moderna, Pfizer, AstraZeneca, Johnson & Johnson, CoronaVac, Sinopharm.
France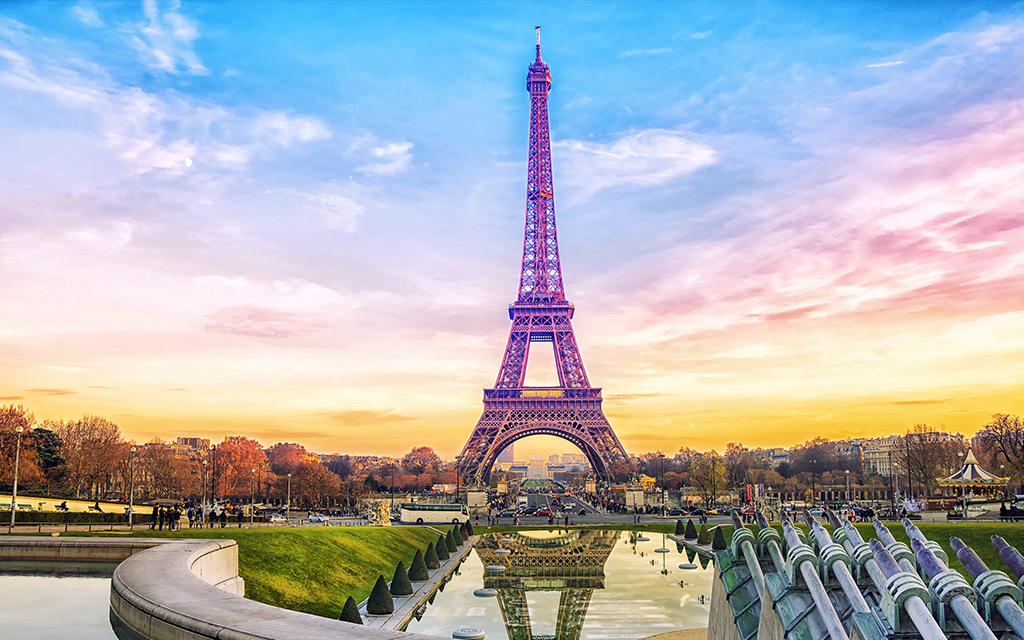 France has implemented its traffic light system categorizing countries to green, orange and red lists. Starting from 9 June, fully vaccinated travellers from countries on the green list will be able to gain entry into France without any restrictions and quarantine measures. Non-vaccinated travellers from the green list will have to present proof of a PCR or antigen test taken within the last 72 hours before their arrival to France.
The list of green list countries are as follows:
European Union and Schengen Area countries
Australia
Bahrain
Brunei
Canada
Chile
Comoros Islands
Hong Kong
South Korea
Japan
Jordan
Kuwait
Lebanon
New Zealand
Qatar
Rwanda
Saudi Arabia
Senegal
Singapore
South Korea
Taiwan
The United Arab Emirates
Uruguay
Vanuatu
Georgia
Fully vaccinated travellers from around the world can visit the country of Georgia. Travellers just need to show proof that they received two doses of a COVID-19 vaccine (or one dose, in the case of the J&J vaccine) at the border checkpoints.
If travel by Air you do not need to provide a negative PCR test and do not require pre-registration.
However, travellers from the Republic of India (regardless of citizenship and full course of vaccination), as well as persons with a history of travel to India during the last 14 days, must present a negative PCR test conducted in the last 72 hours prior to the visit to Georgia at the border and then undergo a mandatory 14-day quarantine, at their own expense.
Germany
Fully vaccinated travellers from third-country (with the exclusion of those arriving from "virus variant areas") are eligible to enter Germany, even for non-essential purposes like tourism, if 14 days have elapsed since the second dose of a Coronavirus vaccine approved by the European Medicines Agency (or single dose for Janssen/Johnson&Johnson). The vaccines approved by EMA are Pfizer, Moderna, AstraZeneca, and Janssen.
Travellers reaching the country by plane will have to prove their vaccinated status.
The proof of vaccination should be an "EU Digital COVID certificate" or a comparable certificate issued by the travellers' country of residence, either in German, English, French, Italian or Spanish.
Vaccinated travellers will be able to enter Germany under existing visa regulations and are required to register at www.einreiseanmeldung.de prior to departing. Registration also includes uploading proof of vaccination against COVID-19 with a vaccine approved by the European Medicines Agency (EMA).
Travellers must also print out their proof of vaccination and carry it with them on their travels.
Gibraltar
If you are fully vaccinated and have not been in a country or territory on the red list in the 10 days preceding your arrival in Gibraltar by air, you must upload your vaccination certificate on the Passenger Locator Form. You must book a COVID-19 lateral flow test before arriving in Gibraltar. This test must take place in Gibraltar within 24 hours of arrival.
Greece
Travelers from the following countries may now travel to Greece without quarantine requirements: EU and Schengen Area countries, USA, UK, Albania, Armenia, Australia, Azerbaijan, Bahrain, Belarus, Bosnia and Herzegovina, Brunei, Canada, China, Israel, Japan, Jordan, Kuwait, Lebanon, Moldaova, New Zealand, North Macedonia, Qatar, Rwanda, Saudi Arabia, Serbia, Singapore, South Korea, Thailand, UAE and Ukraine.
Travellers from the above countries are allowed entry and may skip quarantine, provided they have a negative PCR test within 72 hours before travel, proof of infection within the past 2-9 months, or proof they've been fully vaccinated, and completed their cycle at least 14 days earlier.
Iceland
Iceland has allowed all vaccinated travellers to visit the country even those from outside the European Economic Area (EEA) and Schengen Area. This providing that said travellers are able to produce a valid vaccination certificate detailing which vaccine was administered, who the issuer was and the batch number of the vaccine.
An official document proving the vaccination must be in the form of an official document written in Icelandic, Swedish, Danish, Norwegian, or English. The Icelandic government currently approves the following vaccines: Pfizer, Moderna, J&J and AstraZeneca.   
Lithuania
Travellers who have been fully vaccinated for COVID-19 are exempted from providing a negative COVID-19 test and self-isolation. A certificate of vaccination is needed.
Accepted vaccines: Janssen, Comirnaty (Pfizer/BioNTech), Moderna and Vaxzevria (AstraZeneca).
Testing and self-isolation requirements will not apply in the case of of travellers who have visited the Republic of India over the last 14 days before the return to/arrival in the Republic of Lithuania, i.e. they will be required to have a negative test result and to self-isolate;
Madeira
Vaccinated travellers and Covid recoverees can enter Madeira, one of two autonomous regions of the country, without having to undergo Covid testing. The other region, the Azores, has no such provision. 
Malta
The Maltese authorities have announced that persons arriving from tens of European Union/Schengen Area and third countries will be able to enter Malta provided that they hold a valid vaccination certificate. 
Montenegro
If you received the final dose of a coronavirus vaccine at least seven days before arriving in Montenegro, you can enter the country without a negative test.
The Netherlands
If arriving from "safe" countries across the EU, Asia, and Oceania, no negative test or quarantine period is required
Poland
International arrivals to Poland will be exempted from quarantine requirements should they are able to prove that they have been vaccinated for COVID. However, all unvaccinated travellers from outside the Schengen area will have to isolate for 10 days.

Romania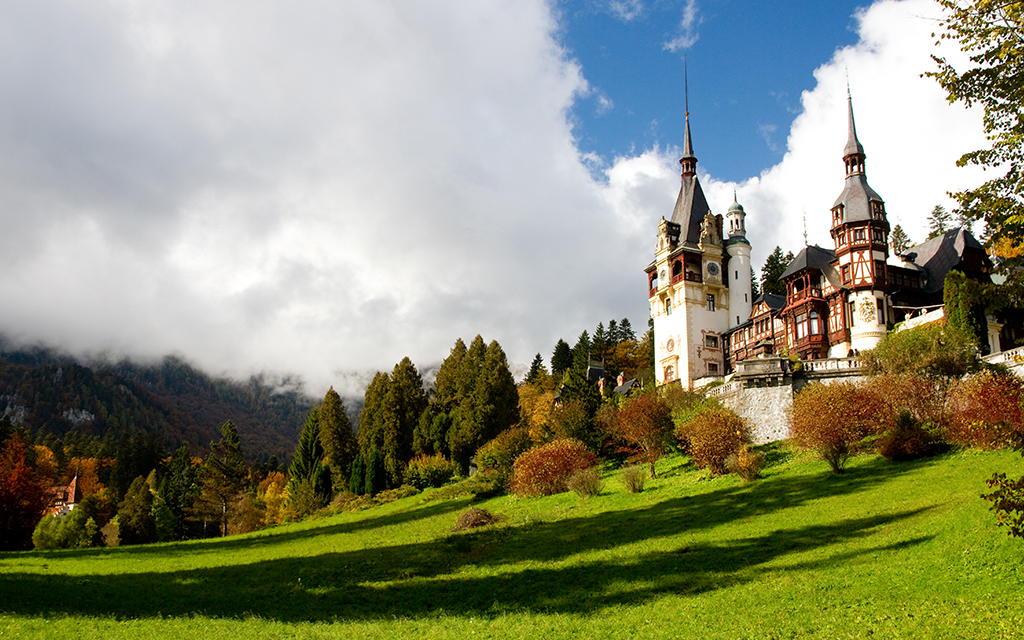 Travellers who have received their final vaccination for COVID-19 more than 10 days ago, are exempt from quarantine. It is required to show proof of vaccination, including the dates.
You do not need to have a PCR test to board your flight to Romania.
Russia
All passengers must have a printed negative COVID-19 PCR test result issued at most 3 days before arrival. The test result must be in English or Russian. A notarized translation to Russian is accepted. Quarantine will only be required if a passenger develops any symptoms of COVID-19.
Serbia
Arriving passengers are required to obtain a negative COVID test to enter Serbia. A negative COVID-19 RT-PCR test result issued at most 48 hours before arrival is required. 
Slovenia
The entry without quarantine applies to those who recovered from COVID-19 and who were vaccinated with at least one dose of an approved vaccine no later than 8 months after they tested positive with a PCR test, or contracted symptoms.
Spain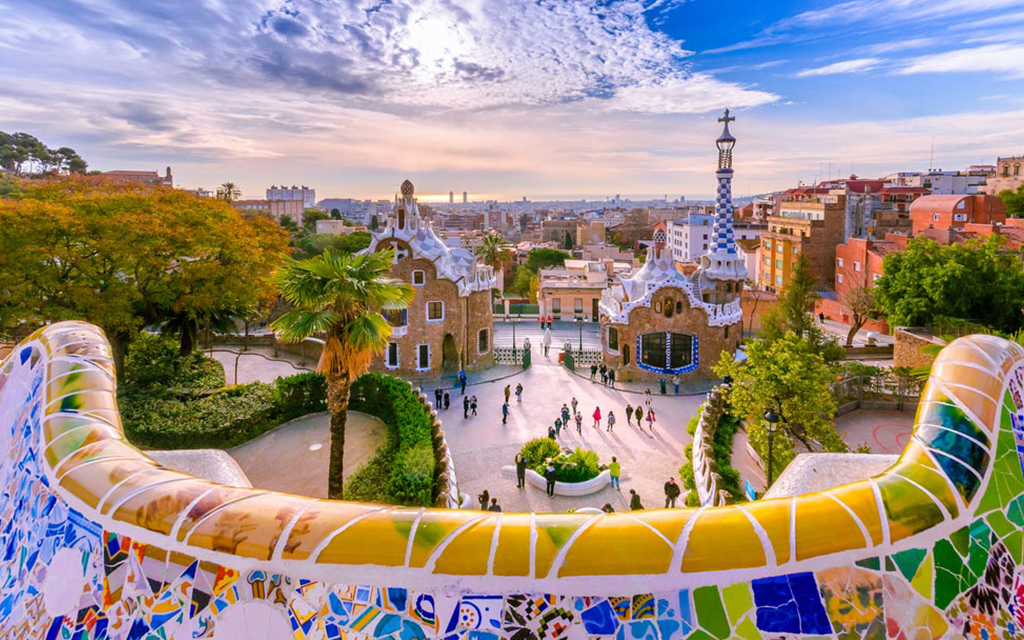 Travellers from any third country are allowed entry – also for tourism – if they have a vaccination certificate and have had their full vaccination treatment or last dose 14 days before travel.
Switzerland
People who have been vaccinated or recovered from COVID-19 are exempt from testing and quarantine requirements when entering Switzerland (unless they are traveling from areas with variants of concern).
The other travellers who, in the last 10 days, have stayed in a country with an increased risk of infection, are subject to the requirement for a pre-departure negative PCR test taken within 72 hours prior to arrival. Children under 16 years old are exempted. Additionally, they must complete a mandatory quarantine and report their arrival in Switzerland to the cantonal authorities. The quarantine can be shortened with a negative result to a PCR test taken on day 7.
Turkey
All arriving passengers are required to present have a negative PCR test taken at most 72 hours before arrival or a negative COVID-19 rapid antigen test taken at most 48 hours before arrival.
Asia, Oceania and the South Pacific
French Polynesia (Tahiti, Bora Bora, Moorea and other "Islands of Tahiti")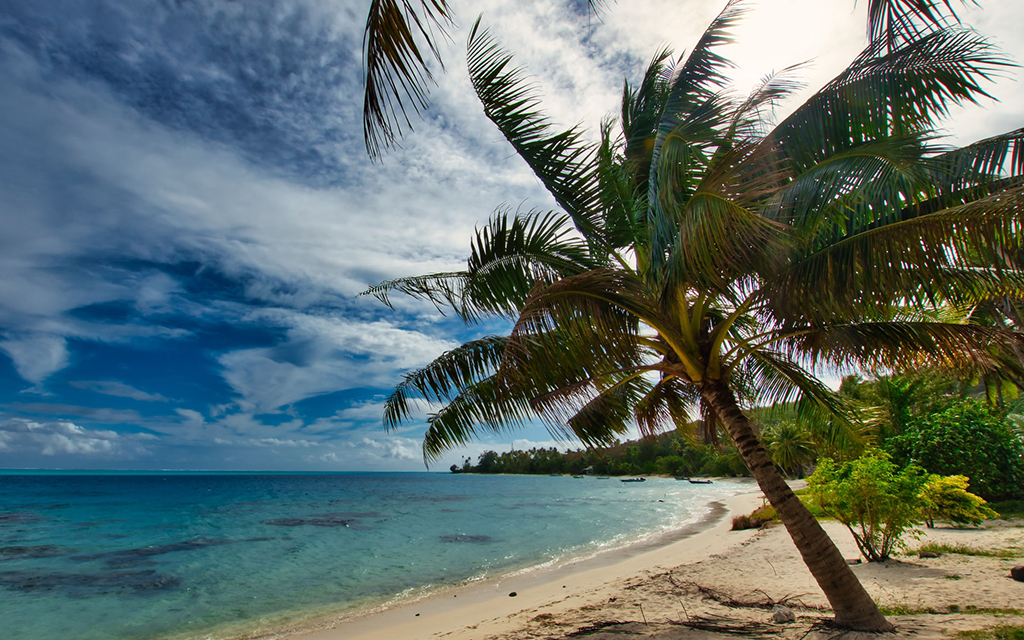 According to new guidelines Vaccinated travellers can avoid French Polynesia's 10-day quarantine from May 1. Children aged 6 years old and over who are not vaccinated, not immune or tested positive to COVID-1 9 are subject to quarantine with an adult.
The Maldives
The Maldives is planning on launching its "vaxication" program in a bid to boost tourism. The program, dubbed the '3V', will not go ahead until the entirety of the country's 550,000 population has been fully vaccinated. The 3V program will allow tourists to 'Visit, Vaccinate and Vacation.' The Maldives is planning to offer visitors two doses of the vaccine which means that visitors would have to remain in the country for at least several weeks.
All non-tourist passengers travelling from the UK (includes 12-hour transit) to the Maldives (such as residents, work visa holders and returning students) that have completed two doses of vaccination will need to provide a negative PCR test of no more than 96 hours and quarantine for 7 days on arrival. Those who have not completed vaccinations will need to self-isolate for 14 days and register on the Haalubelun portal. After completing the quarantine, you must do an exit test.


India
There are few countries that are in agreement with India on mutual recognition of vaccination certificates. On the basis of this reciprocity, the travellers from the following countries, classified as "Category A" can enjoy quarantine-free entry to India upon arrival: 
The United Kingdom

France

Germany

Nepal

Belarus

Lebanon

Armenia

Ukraine

Belgium

Hungary

Serbia
Sri Lanka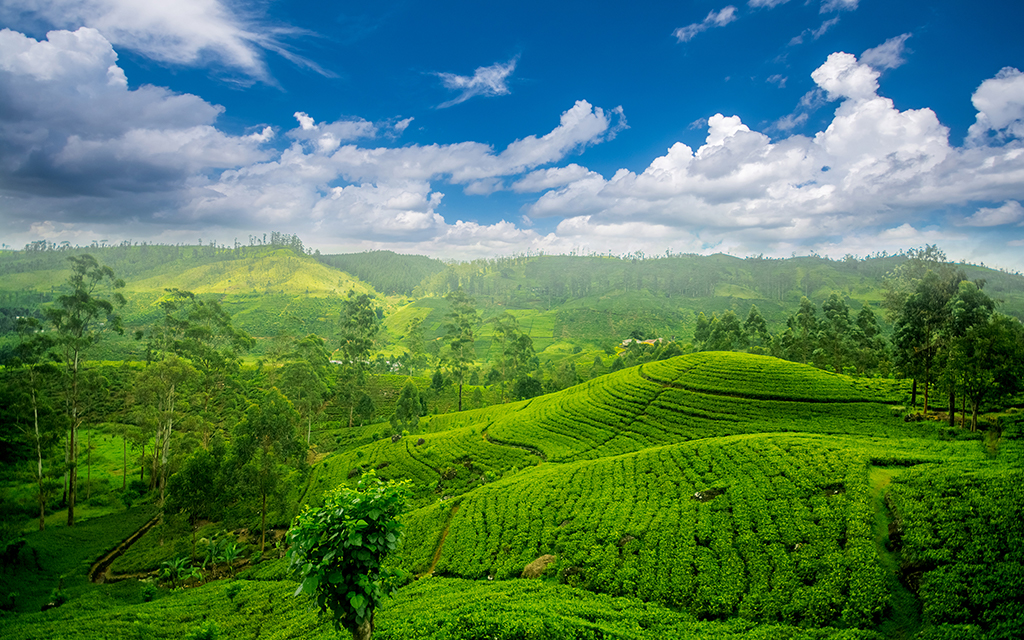 Fully vaccinated who are arriving in Sri Lanka from overseas not required to undergo 14 days quarantine if their on-arrival PCR is tested negative.
Thailand (Phuket)
For travellers who have been fully vaccinated with a vaccine approved by Thailand's Ministry of Public Health (MoPH) or the World Health Organisation (WHO) no less than 14 days before their travel date, they are required to present the vaccine certificate (either the original or a printed copy) at the point of entry into Thailand.
During the quarantine, they are required to undergo two RT-PCR tests – first upon arrival on Day 0-1, and the second before finishing the quarantine period on Day 6-7. 
MENA and Africa
Bahrain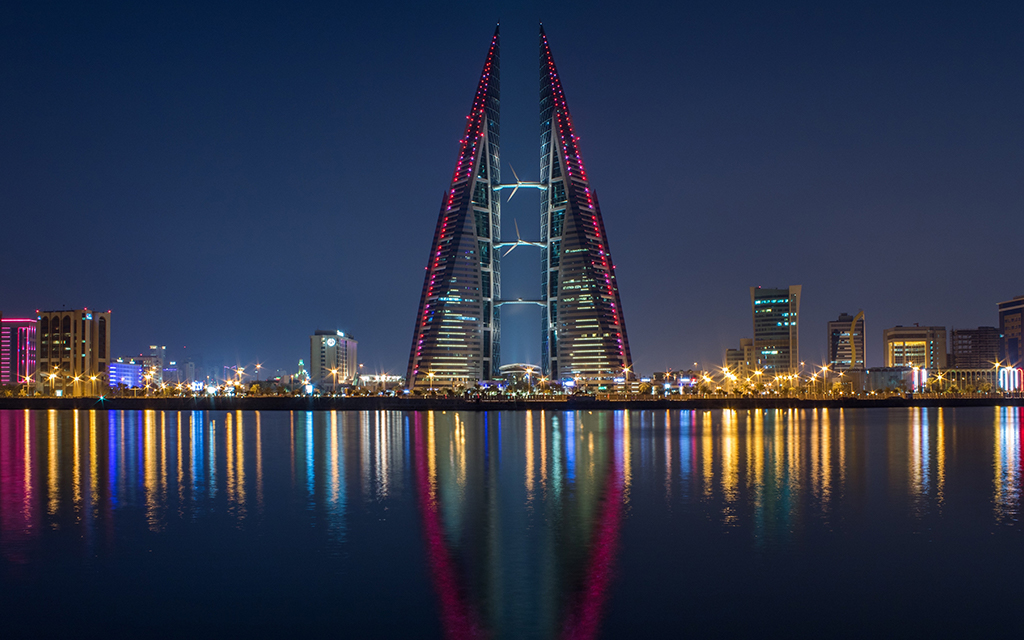 Vaccinated passengers, passengers who have recovered from COVID-19 within 8 months after the date of infection, passengers arriving from GCC countries and countries with which Bahrain has signed a mutual vaccination recognition agreement, and passengers whose vaccination certificates are recognized by the Kingdom arriving from non-red list countries, may enter Bahrain
Lebanon
Fully vaccinated travelers are not required to present a pre-arrival test and are exempt from quarantine.
Mauritius
Fully vaccinated travellers can freely explore the island and its attractions throughout their stay. To enter Mauritius, you must present a negative PCR test taken within 72 hours before departure. COVID-19 testing will be required upon arrival (day 0) and on day 5 of your stay
Qatar
All residents returning to Qatar will be exempt from quarantine provided they have completed a vaccination course as recognised by MoPH Qatar (namely Pfizer/BioNTech, Moderna, AstraZeneca or Johnson & Johnson), their last vaccination dose having been administered 14 days prior to entry to Qatar and are able to provide a negative PCR test certificate recognised by the Health Department in the departing country.
Saudi Arabia
If you are fully immunized against COVID-19 with vaccines approved by the WHO and Saudi Arabia, there will be no quarantine requirements. To be considered fully vaccinated, travellers must have completed a full course of one of
Any of the four vaccines recognized by Saudi Arabia: two doses of the Oxford/Astra Zeneca, Pfizer/BioNTech, Moderna or a single dose of the vaccine produced by Johnson and Johnson; or
Two doses of the Sinopharm or Sinovac vaccines supplemented by a single booster dose of any of the four vaccines above
All doses must be completed 14 days or more before the date of departure
Seychelles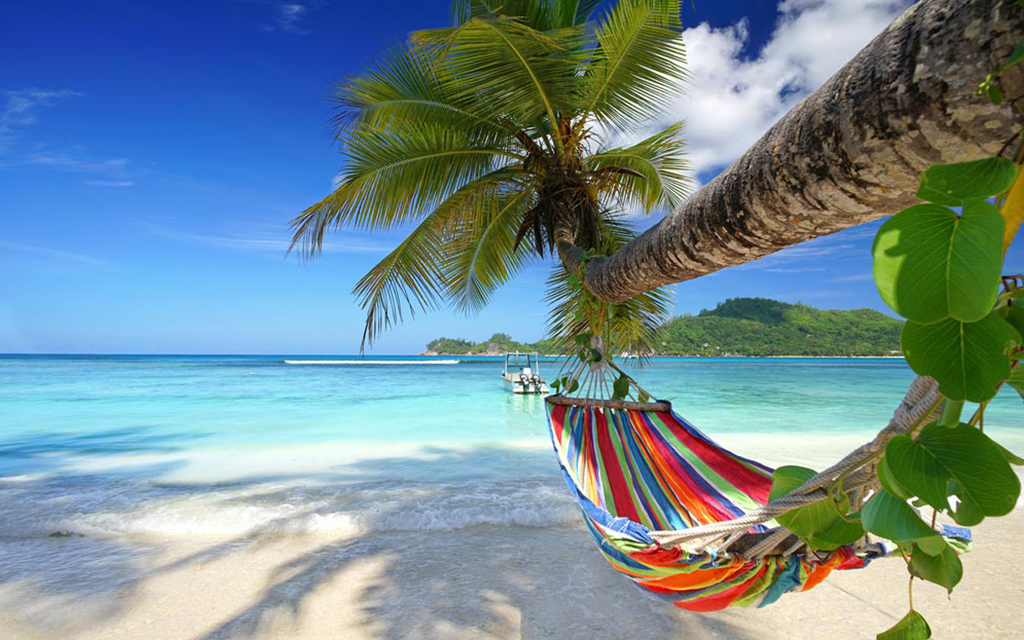 The country is welcoming all visitors from any part of the world as long as they have had a negative PCR test performed within 72 hours of departure for Seychelles. Fully vaccinated travellers can enter Seychelles without quarantine.
United Arab Emirates
Tourist Visa applications for all countries are now being issued by the UAE government to fully vaccinated travellers. These include countries under the UAE's banned list provided that they have received the World Health Organization (WHO)-approved vaccines.
All passengers travelling to Dubai from any other point of origin must hold a negative COVID‑19 RT‑PCR test certificate for a test issued within 72 hours prior to departure. Depending on your country of origin, you may need to take another test upon arrival. Children under the age of 12 and passengers who have a moderate or severe disability are exempt from taking a COVID‑19 RT‑PCR test. More on the UAE entry requirements here.
COVID immunity passport
As the COVID passport is starting to achieve widespread use, the question of which vaccines are acceptable in which country and for how long is gradually becoming clearer.
The EU Digital COVID Certificate (previously called the Digital Green Certificate) facilitates the safe and free movement of citizens within the EU and will eventually allow non-European travellers to safely visit the bloc and the continent.
As for EU countries, all 27 member countries of the European Union have been effectively connected to the EU Gateway along with Iceland, Liechtenstein and Norway. The remaining non-EU countries yet to be connected are San Marino and Vatican City.