This article is reviewed regularly (on a monthly basis) by Wego's editorial team to ensure that the content is up to date & accurate.
Updated 31 March 2021
Since the start of the pandemic, the European Union and its Member States have been working in tandem to continue cross-border movement in the continent, without it posing a risk to public health.
Now that the vaccination programs are well underway and more and more Europeans are getting inoculated against the virus by the minute, international travel in Europe may get the much-required boost. Hopes are now being pinned on EU's vaccine passports to do just that.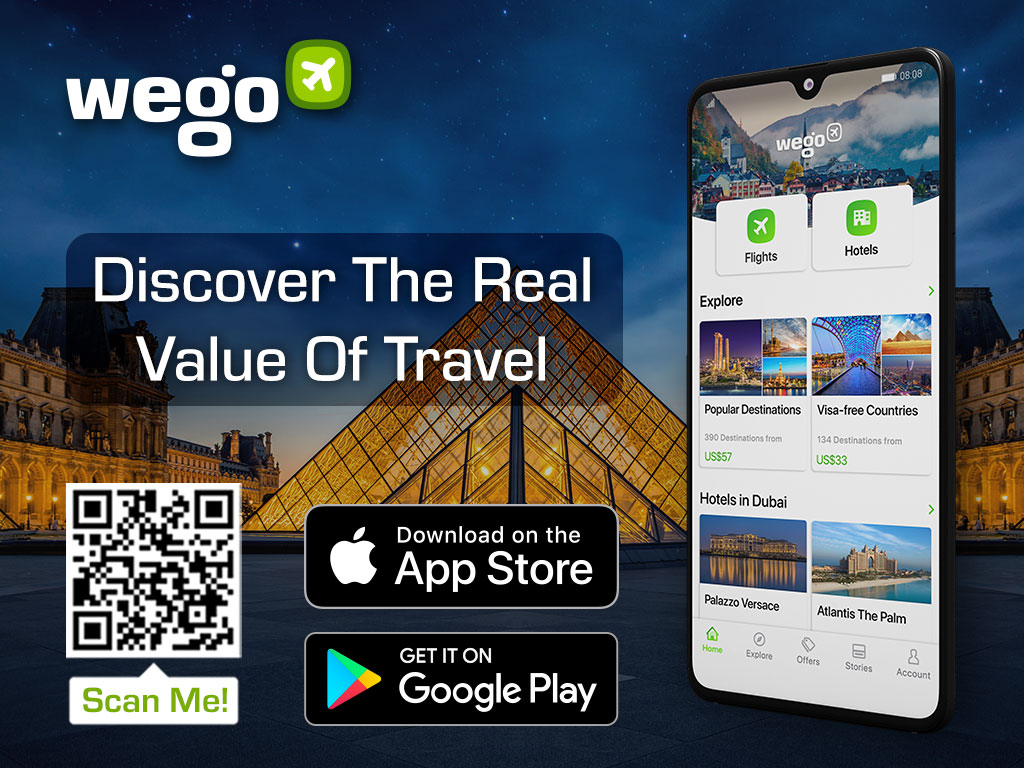 COVID vaccine passport explained
Not to be mistaken with 'immunity passport, the so-called COVID passport is a means of verifying an individual's COVID credentials which include their vaccination status, latest test result, and COVID recovery status for those who had contracted the virus. Vaccine passport, meanwhile, may be limited to showing only COVID vaccination status.
The vaccine passport works by granting users, airlines, laboratories, border authorities, and other relevant parties access to a globally shared database. Depending on the need, they could then extract or insert the required information from or into the database.
COVID vaccine passport in Europe
Digital Green Certificate
The European Union (EU) proposed the "Digital Green Certificate" in the third week of March. It will act as proof that a person has been vaccinated against COVID-19, received a negative test result, or recovered from COVID-19, and enable "safe" people to move freely within the EU countries.
The Digital Green Certificate will be available in digital or paper format, free of cost to all Europeans. The security and authenticity of the certificates will be substantiated through a QR code.
The Digital Green Certificate will be valid in all EU Member States and open for Iceland, Liechtenstein, Norway as well as Switzerland. It will be issued to EU citizens and their family members, regardless of their nationality, as well as non-EU nationals who reside in the EU and to visitors who have the right to travel to the other Member States.
IATA Travel Pass and CommonPass
The most prevalent type of the proposed COVID passports that's been gaining ground has been in the form of a mobile phone application. Organizations such as IATA (International Air Transport Association) and WEE (World Economic Forum) are developing apps such as the Travel Pass and the CommonPass App to allow passengers to safely navigate international travel.
The flag carriers of Latvia and Serbia, AirBaltic and AirSerbia are involved in trialing the IATA Travel Pass app.
The CommonPass app is also likely to be launched in Europe and will be accepted at most airports.
Local vaccine passports
A few member states have also been working away at their own vaccine passports.
Iceland was the first country in the EU to start issuing vaccine certificates to those citizens who have received both doses of any approved vaccine. It also launched 'heilsuvera.is' website so that people can obtain a vaccination certificate online.
Denmark plans to use its "Coronapas" vaccine passport from Easter. As of now, it's for domestic use only. but later, its scope may be extended to international travel as well.
Hungary has recently started issuing immunity cards to vaccinated or have recovered individuals so that they can enter restrictions-free and may enjoy the liberty to stay out past the national curfew of 8 PM.
Estonia and Poland, too, will come up with their own digital certificates in the form of a QR code, showing proof of vaccination.
Vaccine passport potential benefits
As more and more countries are opening up their borders for vaccinated travellers, vaccine passports are increasingly viewed as the logical next step to reinstate cross-border travels.
For Europe, the hope is that vaccine passports will be able to streamline the verification process at the airport or border. The app will allow passengers to verify, store and share with the authorities all test and vaccination certificates.
As a result, passengers will be able to prove themselves 'safe' and travel seamlessly without any restrictions. Countries will be able to lax their regulations and testing requirements and welcome international passengers with open arms once again.
Going forward, it would also be theoretically possible to fully reopen schools and offices by utilizing the COVID passport. Restaurants, hotels, beaches, gardens, theme parks, tourist attractions, and all other public places may be allowed to work to full capacity for vaccinated individuals.
The apps will obsolesce the need to carry physical documents and grant credibility to the online certification.
To tackle the risk of discrimination against those who cannot get vaccinated on medical or financial grounds, the Commission proposes to incorporate the COVID-19 test certificates and certificates for persons who have recovered from COVID-19.
Vaccine passport potential risks
First and foremost, it hasn't been indubitably proven that vaccinated individuals can't carry and transmit the virus to others. This means that even if vaccinated passengers don't get sick themselves, it is still probable that they can pass on the infection to someone else, putting the locals of the destination country at risk.
The concept is questionable from the legal perspective as well. It encroaches on data privacy and inevitably gives rise to the possibility of personal information falling in the wrong hands.
When will the EU implement the vaccine passport?
The countries all have different timelines, but they're all likely to be launched in time for summer season.
The European Commissioner for Internal Market Thierry Breton said during an interview that the certificate will be launched in mid-June. Arancha González Laya, Minister of Foreign Affairs, European Union and Cooperation of Spain, has also declared that though their goal is to make it available by mid-May, the launch certainly won't extend beyond June.
The IATA Travel Pass app will become available on the Apple Store on 15 April, though the Android version will take a little longer to be ready.