This article has been reviewed by Wego's editorial team to ensure that the content is up to date & accurate.
Updated June 2023
Croatia, situated in Southeast Europe, is renowned for its stunning beaches, rich traditions, and captivating history. As a member of the European Union and Schengen area, Croatia offers numerous opportunities for individuals from outside these regions who wish to reside and work there. However, if you are not a citizen of the EU or Schengen area, obtaining a Croatian work visa is crucial to ensure legal entry into Croatia for employment purposes.
Keep reading if you want to know the criteria and steps needed to get a work visa in Croatia for 2023.
Croatia work visa 2023
A work visa is a long-stay visa (D) that allows foreigners to work in Croatia for a specified period. Any foreign individual who plans to participate in paid or unpaid positions, self-employment, or professional activities within Croatia must obtain a work visa.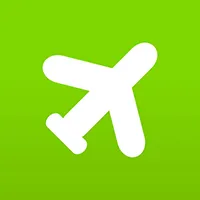 Book cheap flights to Croatia
Application form
To apply for a Croatia work visa, applicants must provide their personal details and submit a completed application form. The application form can be downloaded here and should be signed before submission.
Requirements
The applicant must submit the following documents to apply for a work visa.
a passport that meets specific conditions

it must contain at least two empty pages for the visa
it must have been issued in the previous 10 years
the validity period of the travel document must be at least three months longer than the work permit

recent identity photograph following ICAO standards
travel medical insurance for a period of stay of 30 days in Croatia, with a minimum amount of EUR 30,000
evidence of granted work permit in Croatia
proof of means of travel

return travel ticket or confirmed booking (for air/surface/sea transport)

proof of paid visa fee

if the application is submitted at the VFS Global Visa Application Center, the service fee must also be paid
Application process
If you wish to obtain a work visa for Croatia, you can submit your application at the appropriate Croatian Embassy/Consulate or VFS Visa Application Centres. It is strongly recommended that you refrain from using any other intermediary to schedule an appointment, as only VFS has been authorized by the Embassy to handle applications for Croatian visas.
If you are applying from a Croatian Embassy/Consulate
access the visa application form through the official site of Croatia
click "Enter new application"
fill in your personal data
pay the fee
arrange your documents as per the checklist that you will see once you finished with your application
print out and sign your visa application form
attach all documents with the application form
get in touch with the Visa/Consular Office at the Embassy (via email) to get information on how to arrange an appointment with the corresponding Honorary Consulate Office
attend your appointment
wait for the decision
pick up your passport with the visa from the Croatian Embassy/Consulate or have your passport returned to you by courier for an additional fee
If you are applying from a VFS Global Centre
access the visa application form through the official site of VFS
click "Apply now"
you need to book an appointment to have your biometric information taken
wait for a confirmation email along with the letter of appointment
once you have applied, you must pay your visa application and service fee

if you download the form to print and bring it to the Visa Application Centre, payment can be made during your appointment

attend your appointment at the visa application centre
wait for an email update when your decision has been returned to the Visa Application Centre

if you can't access email easily or would like more detailed tracking information, you may also be able to get updates by SMS sent directly to your phone
you can also track your visa application status online

pick up your passport with the visa from the Visa Application Centre or have your passport returned to you by courier for an additional fee
Processing time
Whether you're submitting your application directly at the Embassy or through a VFS Global Centre, a decision will be made on your application within 15 days of submission. This timeframe may sometimes be extended to 30 or 60 days for valid reasons. However, if you submit your application less than 15 days before your planned journey, it is not guaranteed to be processed in time.
Fees
When it comes to settling the necessary fees, only card payments are accepted. The standard visa fee amounts to EUR 93. Furthermore, if you apply via VFS, you will also encounter a supplementary charge that must be paid. An additional EUR 30 is required for the service fee, and EUR 2 covers the COVID-19 measure fee.
[Total:

153

Average:

4.7

]