This article has been reviewed by Wego's editorial team to ensure that the content is up to date & accurate.
Updated September 2023
The Indian Ministry of Civil Aviation has introduced a digital travel experience for air passengers by implementing the DigiYatra Platform. This initiative, called 'DigiYatra,' is a collaborative effort led by the industry and supported by the Ministry, aligned with Prime Minister Narendra Modi's vision of Digital India.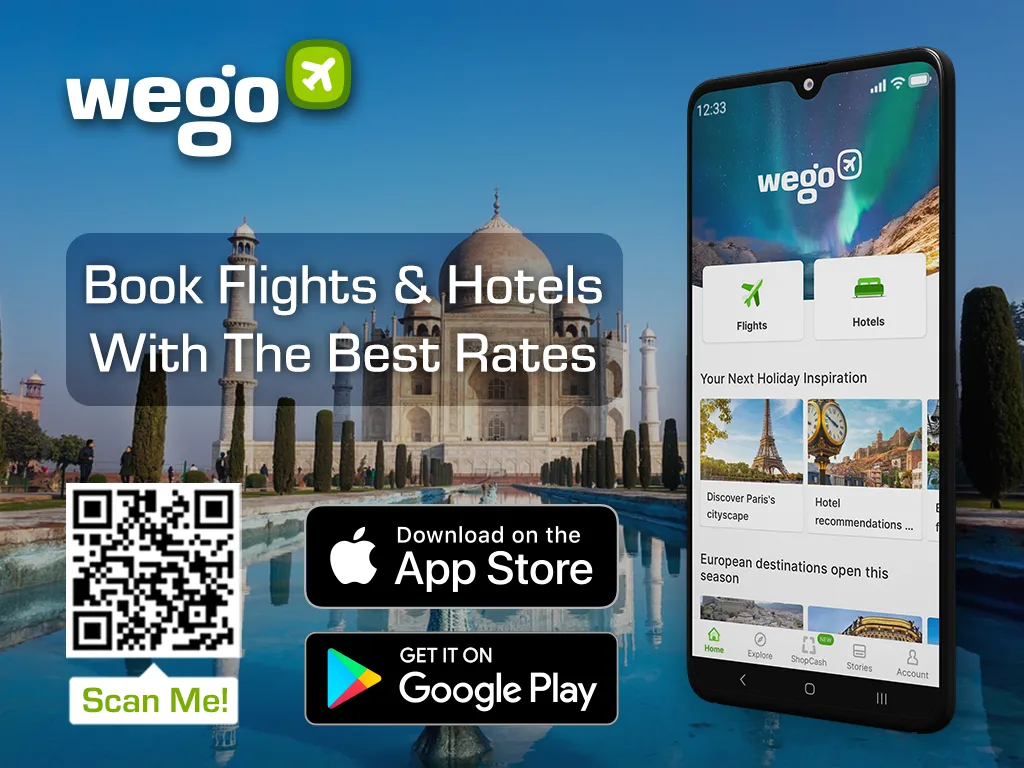 To know more details about the DigiYatra initiative, like the registration process across different channels, DigiYatra enabled airports, and more, we suggest going through our dedicated article.
Read on as Wego delves into everything you need to know about the DigiYatra app.
DigiYatra app
The DigiYatra app, developed by the Ministry of Civil Aviation, Government of India, aims to streamline document verification at airports. Its primary purpose is to eliminate the need for physical document copies to be handed over to Central Industrial Security Force (CISF) and airlines, making the process faster and more efficient.
By employing facial recognition technology, the app facilitates smooth and paperless terminal entry and security clearance at airports. This innovative approach ensures a seamless and hassle-free experience for travelers. Additionally, passengers can take advantage of the app to skip queues and save precious time during their airport journey. Using the DigiYatra app will lead to paperless travel and eliminate the need for repetitive identity checks at multiple stages, streamlining the air travel experience for everyone.
DigiYatra app airports 
The DigiYatra facility was first launched at three airports – New Delhi, Bengaluru, and Varanasi – in December 2022. Following its successful implementation, the facility was later introduced at four additional airports – Vijayawada, Kolkata, Hyderabad and Pune – in April 2023.
The Digi Yatra service is currently accessible exclusively to passengers flying with Indigo and Akasa airlines at Guwahati Airport, and it will soon become available with other airlines too.
In a press release, the Ministry of Civil Aviation has announced the expansion of the Digi Yatra facility to six more airports, including Mumbai, Ahmedabad, Kochi, Lucknow, Jaipur, and Guwahati, during the month of August 2023. The deployment and installation of the Digi Yatra infrastructure at these airports will be carried out in a gradual manner.
DigiYatra app uses
The DigiYatra app offers several advantages:
passengers no longer need to show their boarding pass or ID at multiple checkpoints, saving time and effort.
the app reduces human intervention, resulting in shorter queues and a more streamlined process.
enhanced security is achieved by linking the passenger with their PNR (Passenger Name Record), ensuring that only legitimate passengers are granted access at each checkpoint.
the airport operator gains real-time information on passenger load, enabling better resource planning and management.
hassle-free travel and contactless processing.
airlines benefit from knowing the exact position of passengers within the airport, allowing them to provide better services and assistance.
In the Digi Yatra system, your personal information is kept safe and private. There's no central storage for your Personally Identifiable Information (PII) data. Instead, all your data is encrypted and stored securely in your smartphone's wallet. It's only shared for a short time with the airport where you're starting your journey, and it's used to validate your Digi Yatra ID.
Once your flight is complete, your data is automatically deleted from the system within 24 hours. You're in control of sharing this information, and it only happens when you're traveling and only with the airport where you began your journey. Plus, because it's so well protected with encryption, no one else can access or use your data. It's all about keeping your information safe and secure.
How to use the
DigiYatra App?
The DigiYatra app is extremely simple to use. Here is how you can use the DigiYatra app:
download the DigiYatra App by Digi Yatra Foundation from Play Store for Android or App Store for iOS and register using your mobile number and OTP. Make sure to register the mobile number which is linked to your Aadhaar card.

Link your Identity Credentials using DigiLocker or Offline Aadhaar. 

take a selfie picture when prompted and upload it onto the app. Make sure that your picture is clicked clearly and is not obstructed.

update your Boarding Pass on the DigiYatra App and share it with the departure airport. Ensure your name on the boarding pass, flight ticket, and Aadhaar are the same.
DigiYatra App download
The DigiYatra app for Android can be downloaded from the Play Store, and for iOS, the app can be downloaded from App Store.
[Total:

123

Average:

4.8

]