This article is reviewed regularly (on a monthly basis) by Wego's editorial team to ensure that the content is up to date & accurate.
Updated December 2022
The FIFA World Cup is here already, and football fans armed with their match tickets have already begun plotting the easiest way to get to Qatar in November. Some have even secured their World Cup travel packages for the end-of-year grand event. 
Most Emiratis looking to witness the most prestigious and anticipated football event of the year have been considering reaching Qatar via car, as it is the more economically feasible option, with airfares between UAE and Qatar soaring astronomically.
Looking to take the road from the UAE to Doha for this FIFA season? Then here's everything you need to know before your road trip, the documents necessary and other aspects of driving between countries.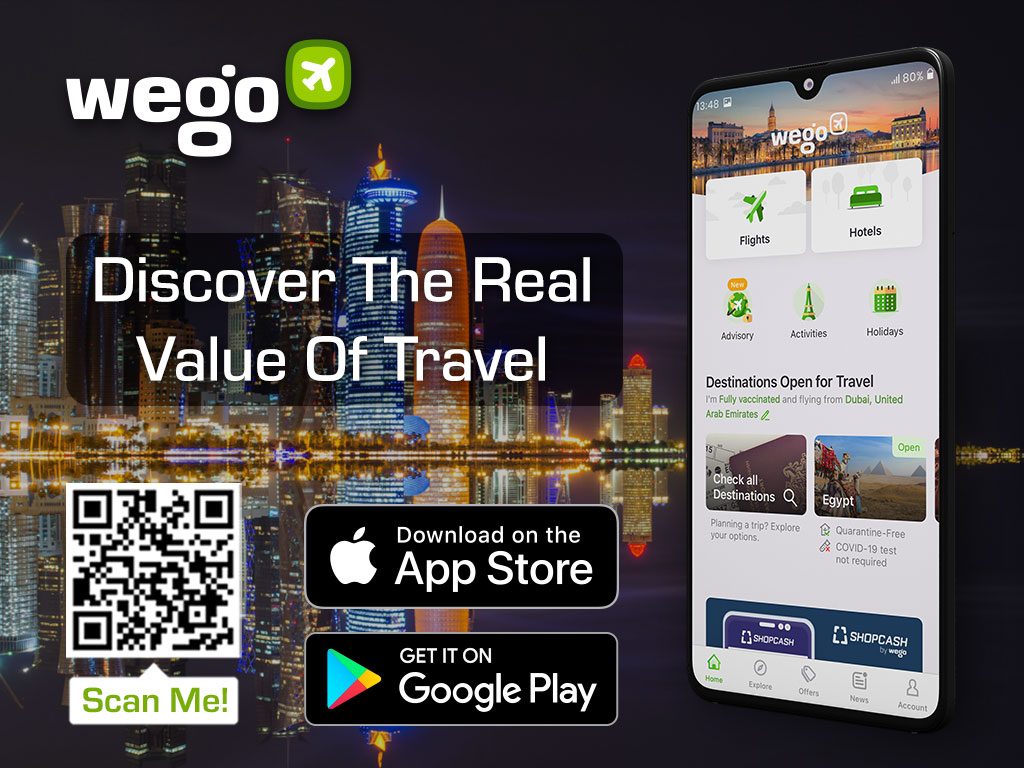 Please note: Effective today, Qatar's Ministry of Interior has announced that Qatari citizens and GCC residents will be allowed to enter the country without a Hayya card. Only non-GCC tourists and visitors attending the World Cup matches will require the Hayya card.
Multiple-entry visa for Hayya Card holders
For fans basing their World Cup trip in the UAE, it has been confirmed that the country will soon be issuing a new multiple-entry visa for Hayya Card holders. The Hayya Card-associated visa will allow international football fans multiple entries to the UAE over a 90-day period.
According to the Federal Authority For Identity, Citizenship, Customs and Port Security (ICP), the fee for the visa has been set to AED 100 and can be extended for an additional 90 days. The new visa will grant entry to the UAE starting from 1 November 2022.
Please note that international fans from visa-exempt countries will not be required to apply for a new visa as the current arrangement already allows them to enter and stay in the UAE.
How long does it take to reach Doha from the UAE?
While flights take only 1 hour and 15 minutes to reach Doha from the UAE, airfares have been skyrocketing following the increased demand for flight tickets. Instead, driving to Doha is cheaper and enjoyable, too, especially for those with a passion for driving. 
Dubai to Doha: 693.9 km
Time duration: 7 hours
Speed: 90-100 km/h
Abu Dhabi to Doha: 588.7 km
Time duration: 6 hours
Speed: 90-100 km/h
How to drive to Doha from the UAE?
After acquiring proper vehicle insurance and visa, you can easily drive your way to the World Cup this year. 
Route map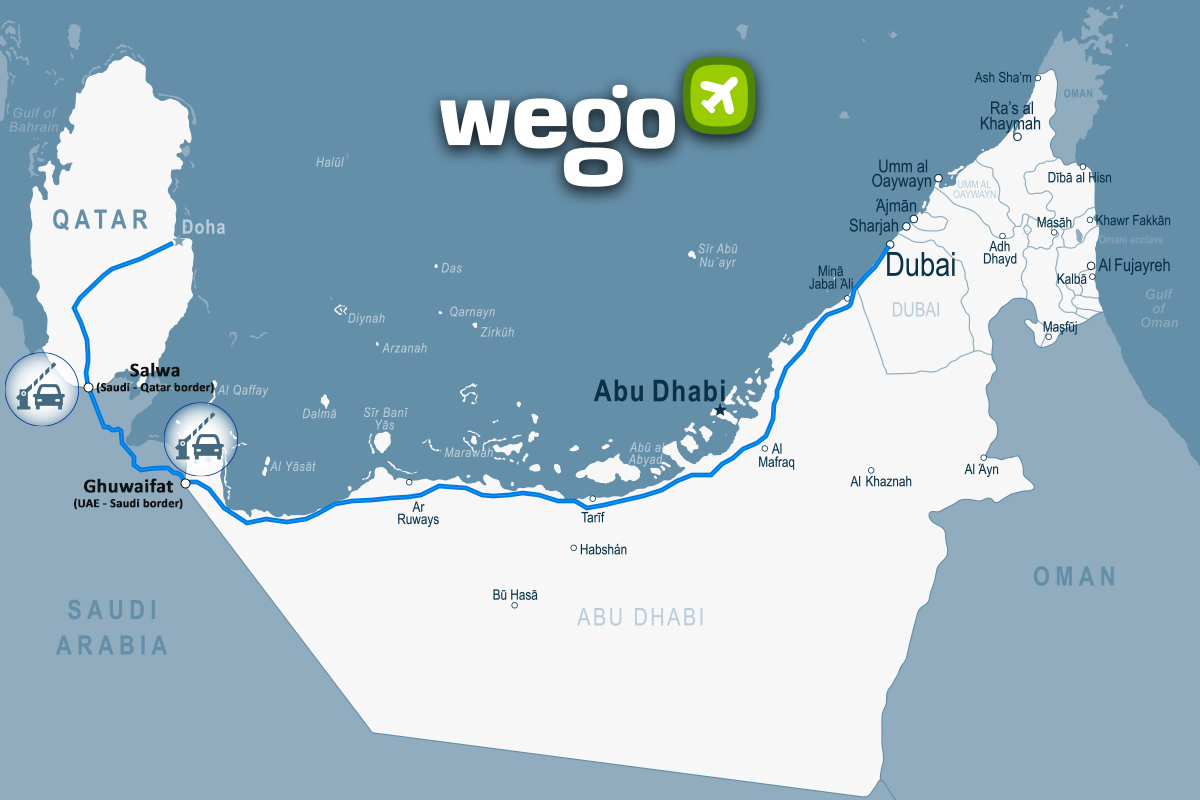 To reach Doha, you will have to travel through Saudi Arabia after crossing the Ghuwaifat border post, the border crossing to Saudi Arabia on the transit road to Qatar. After crossing Salwa, the Saudi Arabia-Qatar border, you will be entering Qatar. The transit road, which is around 120 km between these two borders, is in excellent condition, and you can have a hassle-free drive. 
However, border clearance in Ghuwaifat and Salwa may even take upto two hours, depending on traffic and scrutiny. 
Land border crossing requirements
According to officials, the Abu Samra border crossing is now available to visitors and can now handle 4,000 travellers per hour thanks to enhanced facilities and free parking. Those coming through the Abu Samra land border to attend one or more matches within 24 hours can enter and exit without a prior hotel reservation, provided they meet certain conditions.
The procedures will be in place from 1 November until 23 December, covering the entirety of the tournament, which will be held from 20 November to 18 December.
For GCC nationals, residents, and anyone with Qatari ID cards (cars with Qatari number plates)
They must enter the country as frequently as they would under normal situations, provided that:
They must be driven in a vehicle with a Qatari license plate.
The use of a Hayya card is optional.
Fans without Qatari number plates (special permission)
Fans with special permission need to note that the vehicle entry permit is for single use only and cannot be used for multiple visits. Below are the requirements of the land border crossing for fans with special permission:
A confirmed accommodation approved through the Hayya platform for a minimum of 5 nights is a must for the driver only.
There should be a minimum of three people in the vehicle and shall not exceed a maximum of six people, and all of them should carry a Hayya card.
Apply for the vehicle entry permit on the official Hayya platform. If approved, the applicant will receive an email with a link to obtain the vehicle insurance electronically.
Upon completion of the insurance, the applicant must follow up on the platform within 24 hours to obtain the permit by paying a non-refundable fee of QAR 5,000 (Dh5,043).
One-day fan
Anyone entering or leaving Qatar for a match or matches within 24 hours may do so without making hotel bookings first. However, in order for them to enter, the following requirements must be met:
Carry a Hayya card (one-day fan category)
Pre-booking of a car parking lot through the Hayya platform before arriving in Qatar.
Parking is free for the first 24 hours from the time of entry.
A service fee of QAR 1,000 will be charged for the second day. If the vehicle has been parked for more than 48 hours from entry, the vehicle will be towed, and another QAR 1,000 towing fee will be charged. (Payment can be made electronically through a link that will be sent to their email registered on the platform).
Ride in Qatari buses from Abu Samra checkpoint to Doha Central Station (Al Messila) or to the Family and Friends Meet and Greet Area at Al Qalayel.
Fans arriving by bus
The following prerequisites must be met in order for fans arriving by bus to enter:
All passengers are required to carry a Hayya Card.
Reach the arrivals hall at the checkpoint to complete the entry procedures into the country.
Take the Qatar buses from the border to Doha Central Station (Al Messila) or to the Family and Friends Meet and Greet Area outside the border at Al Qalayel.
Commercial trucks will be allowed to enter through the Abu Samra Border Crossing from 11PM to 6AM from 15 November to 22 December to ensure smooth entry for football fans.
Visa requirements
Emiratis will need a visa to travel between countries, and this can be easily applied for online. However, they must have third-party insurance to cover them for the GCC.
Saudi Arabia
Those looking to enter the Kingdom by road need to have a valid visa for both countries.
Qatar
Hayya Card is mandatory for entry to Qatar. UAE residents are eligible for visa-free entry into Qatar for upto 30 days. Visitors wishing to avail of this visa scheme may be asked to present official documentation stating their profession upon entry to Qatar.
Vehicle insurance
Vehicle insurance is necessary to enter Saudi Arabia and Qatar. All travellers upon reaching the Saudi border will be required to buy mandatory vehicle insurance for around 220 SAR, which will be valid for 15 days. While returning back to the UAE through Saudi Arabia, if your insurance had expired by then, you will once again be required to buy insurance. To avoid this, it is recommended to get GCC-wide insurance, either for a few months (at around AED 190) or year-long insurance (at around AED 500).
Car rentals
If you do not own a car, you can go for car rentals, which start from about AED 200 per day. However, make sure to check that the rental company allows you to drive the car out of the country, as only a handful of car rentals in the UAE permit drivers to do so. Keep all necessary documents like rental agreement and car ownership ready, along with insurance.
Most rental companies will ask for the following:
Sufficient available funds for the car's deposit.
A valid driving license.
Passport or any other ID the rent company needs to see.
Parking your car in Qatar
If you bring your own vehicle to Qatar, you will need to pay AED 5043 for the vehicle entry permit. This exceptional entry permit will only be granted to fans with confirmed accommodation for at least five nights. There must also be a minimum of at least three passengers in the car when crossing the border.
You have to pre-book your parking space as well. To go to the match, you can catch a bus into Doha Central Station (Al Messila) – and the Doha Metro is set to run between 6AM and 3AM from Saturday to Thursday with Friday services running from 9AM to 3AM.
This requirement only applies to fans outside of citizens, residents and GCC nationals who have a Qatari ID card driving a vehicle with local number plates.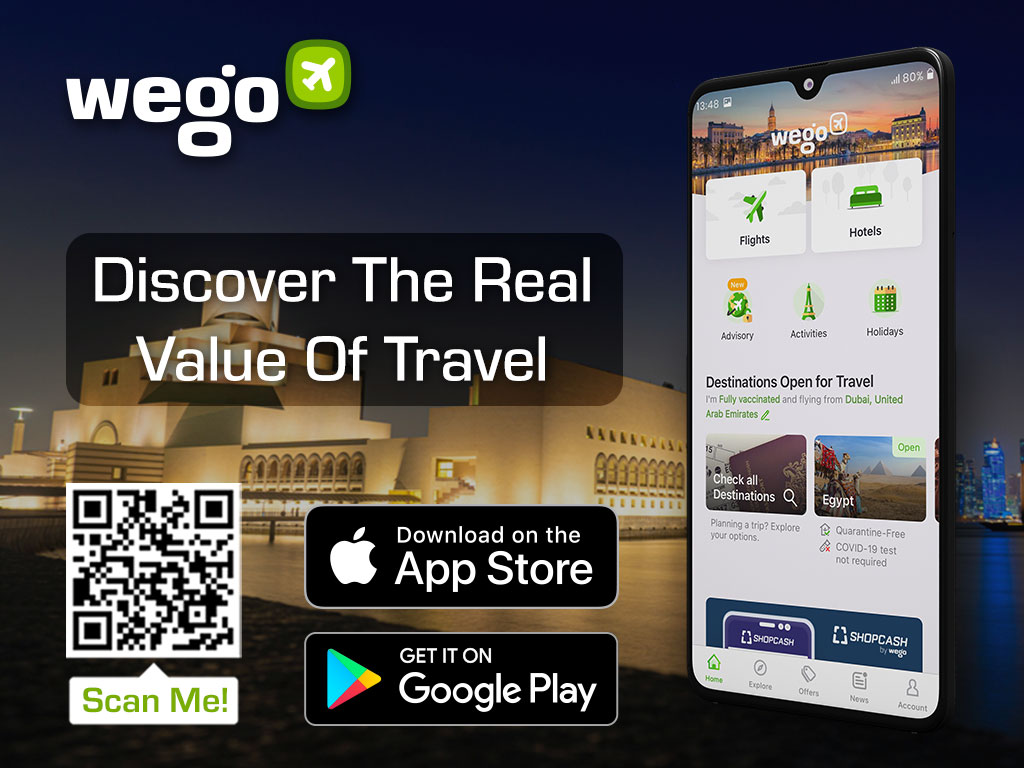 [Total:

172

Average:

4.7

]