Travelling abroad is nice and all, but Malaysia is a pretty big country and so much of it will intrigue even the most seasoned of travellers. If you're planning to discover the country, be it by plane, rail, or car, here are some apps we think would be really useful for your trip:
Travel Bookings
Wego
All the travel and booking sites you need in one place! The Wego app consolidates and compares up-to-date prices on hotels and flights, so you can view all the best prices from one convenient location.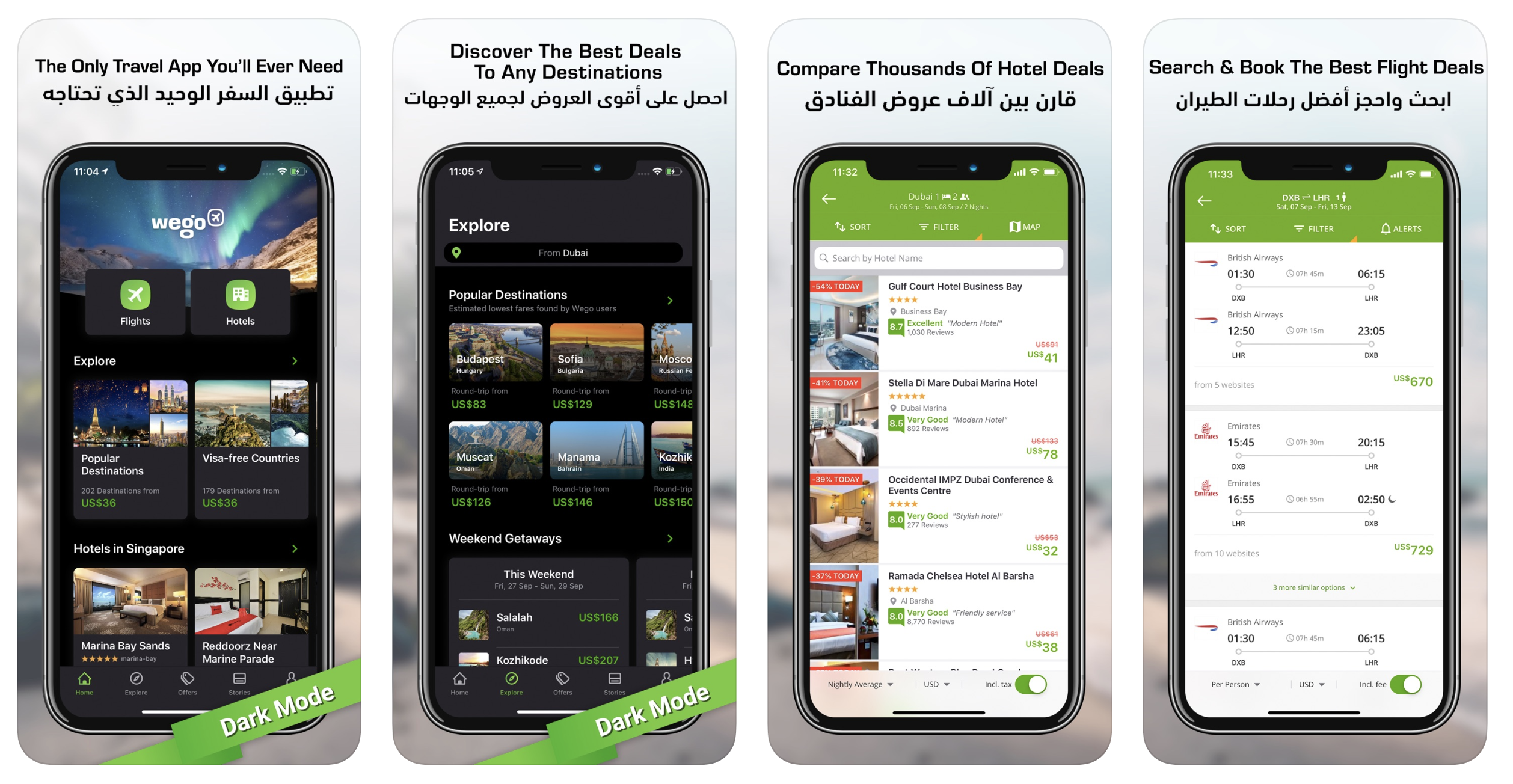 The app also has an explore function, giving you inspiration for your next getaway and also showing you the lowest prices going anywhere from your home airport. The travel stories are also a great source of inspiration, as well as giving plenty of details and guide on locations the world over by the site's writers.
Getting Around
Grab/Uber
Grab and Uber are pretty essential apps for out-of-towners, and people who do not drive. Not all cities have a robust public transport system, and a private hire car can be an affordable and safe option to get around.
WAZE
Most of us already have preinstalled map apps like Apple Maps or Google Maps. However, WAZE is a great alternative app to use, especially for drivers. It offers real-time updates that include roadblocks, accidents, traffic jams, etc., to help you plan your route.
MAPS.ME
What makes MAPS.ME great is that it offers offline maps. It's especially useful if you're traveling out of the country and do not have cell service, or if you are traveling to a secluded nature spot that might not get internet coverage.
Sights and Attractions
TripAdvisor
Visiting a place you're unfamiliar with? TripAdvisor is a great app to have as it has lists of the most popular reviewed locations, from restaurants to parks, hotels to malls. It's a great introduction, but do take the reviews with a pinch of salt.
Klook
Offering (usually) discounted travel activities and destination tickets, Klook is a one-stop app for an easy and cost-effective way to visit your favorite sights. On top of that, they also offer airport transfers and travel SIM cards for select locations.
Other useful apps
Kakis
Traveling alone but don't like eating by yourself? The Kakis app is like Tinder for gourmands. Simply filter your preferences for a dining partner and look out for the perfect match! It's a great way to get some inside scoop of the local scene and also do some networking.