This article is reviewed regularly by Wego's editorial team to ensure that the content is up to date & accurate.
Updated September 2023
When venturing into the enchanting territories of the European Union, it is crucial for travelers to have a deep understanding of the complexities involved in applying for ETIAS (European Travel Information and Authorization System). This innovative system seeks to revolutionize how travelers gain entry into EU Schengen countries by offering an effortless and reliable travel experience.
Gain a more profound understanding of the ETIAS application as Wego uncovers comprehensive details about this groundbreaking system.
ETIAS application
ETIAS is a digital travel permit mandatory for tourists from countries with visa-free entry to the Schengen Area of Europe. Its purpose is to strengthen security measures and simplify travel processes, ultimately providing travelers visiting the Schengen Area with a more efficient and secure experience.
Applicants from qualifying nations must complete a simple online form, submitting pertinent personal details, travel particulars, and passport information. The application procedure is designed with user convenience in mind, ensuring efficiency and aiming to expedite approvals for most cases.
Please note that the official ETIAS application form is not yet available. The ETIAS program is anticipated to be unveiled in 2025, and once it commences, travelers will have the opportunity to request an ETIAS travel authorization conveniently through the official ETIAS website or a dedicated mobile app.
For a comprehensive understanding of ETIAS, please refer to our article below.
ETIAS application form
All eligible travelers must complete the ETIAS application form to travel to Europe. The ETIAS application form will require essential personal information, such as full name, country of residence, date of birth, nationality, and other relevant details.
The information provided on the ETIAS application form will undergo cross-checking against security databases as part of the security measures. This allows the system to detect and prevent individuals with high epidemic or security risks from traveling to Europe.
To ensure a smooth process, travelers must answer all security questions honestly. If the system detects any alerts or flags, the ETIAS application will be reviewed manually and assessed on a case-by-case basis.
In the event of an application refusal, the applicant may request additional documentation. They will have 96 hours to provide the requested documents, and the respective Schengen member country's national authority will have four weeks to make a final decision. Applicants have the right to appeal if their application is denied.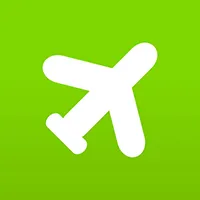 Book cheap flights on Wego
ETIAS application questions
Similar to other visa waivers, the ETIAS application form will require personal information. When applying for an ETIAS, applicants will need to provide the following information:
full name
date of birth
place of birth
country of birth
nationality
parent's first name
type, number, and country of issue of your travel document
home address or country of residence
email address and phone number
education level (primary, secondary, higher, or none)
current occupation, etc
Upon completing the personal information section, applicants will be asked to respond to the following questions:
Have you been convicted of any criminal offense within the last 10 years?
Have you stayed in any war or conflict zones within the last 10 years? If yes, please provide the reason for your stay.
Have you been subject to any decision requiring you to leave the territory of a Member State?
If you answer "Yes" to any of the questions above, you will be prompted to answer additional questions related to your response's specific circumstances.
The data undergoes verification through Schengen security systems. Individuals with previous minor criminal convictions may still be eligible to obtain an ETIAS if they are not deemed a risk to European security. However, individuals with significant health or security hazards will be prohibited from traveling to Europe using the ETIAS system.
ETIAS application fee
It has been reported by multiple sources that there will be a non-refundable fee of EUR 7 charged when submitting your ETIAS application. However, applicants who are either under 18 years old or over 70 years old are exempt from this payment.
ETIAS application countries
If you are planning to travel to any of the 30 European countries listed below, it's essential to be aware that visa-exempt travelers are required to obtain an ETIAS travel authorization:
Austria
Belgium
Bulgaria
Croatia
Cyprus
Czech Republic
Denmark
Estonia
Finland
France
Germany
Greece
Hungary
Iceland
Italy
Latvia
Liechtenstein
Lithuania
Luxembourg
Malta
Netherlands
Norway
Poland
Portugal
Romania
Slovakia
Slovenia
Spain
Sweden
Switzerland
As stated, nationals of any of these visa-exempt countries need to apply for an ETIAS travel authorization. For a comprehensive list of visa-exempt countries, please refer to our article below.
[Total:

222

Average:

4.8

]