This article is reviewed regularly (on a monthly basis) by Wego's editorial team to ensure that the content is up to date & accurate.
Last updated 3 May 2021
As the COVID situation continues to deteriorate in Haryana, with the unprecedented surge of infection claiming several lives every day, the government has now imposed stricter rules and regulations and lockdown-like restrictions to curb the caseload. 
Here's everything you need to know about this lockdown: what's open, what's not, and who's exempted.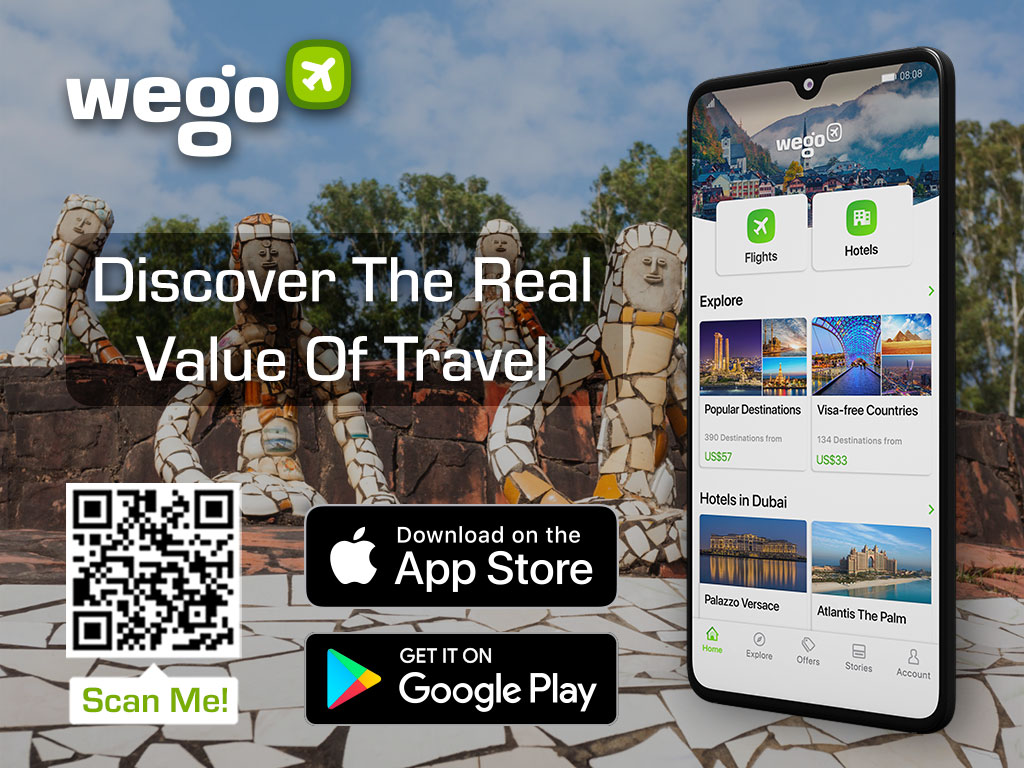 Haryana lockdown
The Manohar Lal Khattar-led government has imposed a week-long complete lockdown across the state overriding the weekend curfews in force in certain districts.
It has come into force at 5 AM 3 on May and will be in place till 5 AM on 10 May.
What is allowed?
Considering the essentiality of their services to the public, the Haryana cabinet has allowed that following establishments to function-
All essential services shops, including groceries, dairies and milk booths, meat and fish shops, and food product stores
Print and electronic media
All health services including hospitals, nursing homes, clinics, dispensaries, chemists, medical laboratories, and collection centres
Bank branches and ATMs as well as NBFCs
Public utilities such as petrol pumps, postal services, telecommunication services, water, sanitation and waste management services, courier services, and private security services
Maintenance services including plumbing, motor mechanic, and carpenters
All activities related to agriculture, horticulture, animal husbandry, and fisheries
Shops for truck repairs and dhabas on highways
IT services (up to 50 percent capacity)
Hotels and lodges accommodating tourists and persons stranded by lockdown can stay open. Restaurants will remain open only for delivery up to 10 pm. Roadside dhabas and food stalls may provide parcels or take away services.
Maids, cooks, drivers, domestic help, as well as students going to various examinations along with one guardian or parent, will be allowed to move during this lockdown.
Funerals are capped at 20 mourners. Marriages and wedding ceremonies will require prior permission from the concerned district manager. They will be restricted to 50% of the hall capacity, with a ceiling of 30 persons in indoor spaces and 50 persons in open spaces.
In containment zones, all services except the delivery of essential food items have been prohibited.
What is closed to visitors/attendees?
The government has strictly closed the doors of-
All schools, colleges, universities and coaching and training institutes

Cinema halls, theatres and auditoriums
Shopping malls and market complexes
Gyms, sports centres and swimming pools
Salons, barbershops, spa and beauty salons
Entertainment parks
All religious places and places of worship
Dine-in at restaurants, cafes and eateries
All social, political, sports, entertainment and religious gatherings shall remain prohibited.
The state government said masks are mandatory in public places, and those found without face masks are to be fined Rs 500. 
Are offices open?
The government has issued an order to reinstate 'work from home' in all corporate and IT offices. Moreover, only 50% attendance will be allowed in government and private sector offices across the state.
Offices of the Union government, its autonomous and subordinate offices and public corporations shall operate according to directions from the Central authorities.
State government offices, its autonomous bodies, corporations, that will be allowed to operate without restrictions include:
police
home guardsci
vil defence
fire and emergency services
disaster management
prisons
electricity
water and sanitation.
All other offices of the state government departments shall strictly follow the directions issued by the chief secretary's office.
Will transport facilities be available?
Restrictions and cap on the occupancy of transport systems across the state have been updated. The following are the latest guidelines:
Buses will function with 50 percent capacity, and passengers need to be seated in marked seats only. 

Taxi and cabs will be allowed to carry a maximum of three passengers in addition to the driver.

Auto and e-rickshaws can ferry two persons in addition to the driver. 

One pillion rider will be allowed on a two-wheeler, and masks, helmets and gloves are mandatory for both persons. 

Manually-driven rickshaws shall carry not more than two passengers.

Movement in containment zones shall be allowed only for emergency vehicles and those of essential goods or services. 
Movement of goods and cargos by rail, road and air will also be allowed.
Can you travel to/from Haryana during the lockdown?
Yes, anyone easily can travel to Haryana.
The government has issued new restrictions on interstate travellers. While COVID-19 tests are not necessary for interstate travellers, passengers intending to undertake interstate travel must carry their identity proofs and tickets in physical form along with a photocopy of each, the advisory said. 
What is the Haryana e-Pass and who needs it?
This electronically generated pass is meant for citizens facing emergent medical related situations and for government employees who have been assigned COVID-19 duty.
To apply for the Saral Haryana e-pass, open the portal. Enter your personal details like name, contact information, age, purpose and validity of the e-pass, etc. along with the details of your vehicle, including vehicle RC number, make, colour and type. Upload your identity proof and the document supporting your purpose, and then submit the application.
Your application will be approved only after detailed scrutiny and verification of documents and reasons provided, on a case-by-case basis.