This article is reviewed regularly (on a monthly basis) by Wego's editorial team to ensure that the content is up to date & accurate. 
Updated 22 July 2021
Travellers are gearing up to explore the Persian treasures of Kuwait ever since the country has announced the resumption of pleasure travel. However, be advised that this goes only for those who have been jabbed with an approved COVID-19 vaccine.
Keep reading to know which vaccine certificates are being accepted by the State of Kuwait.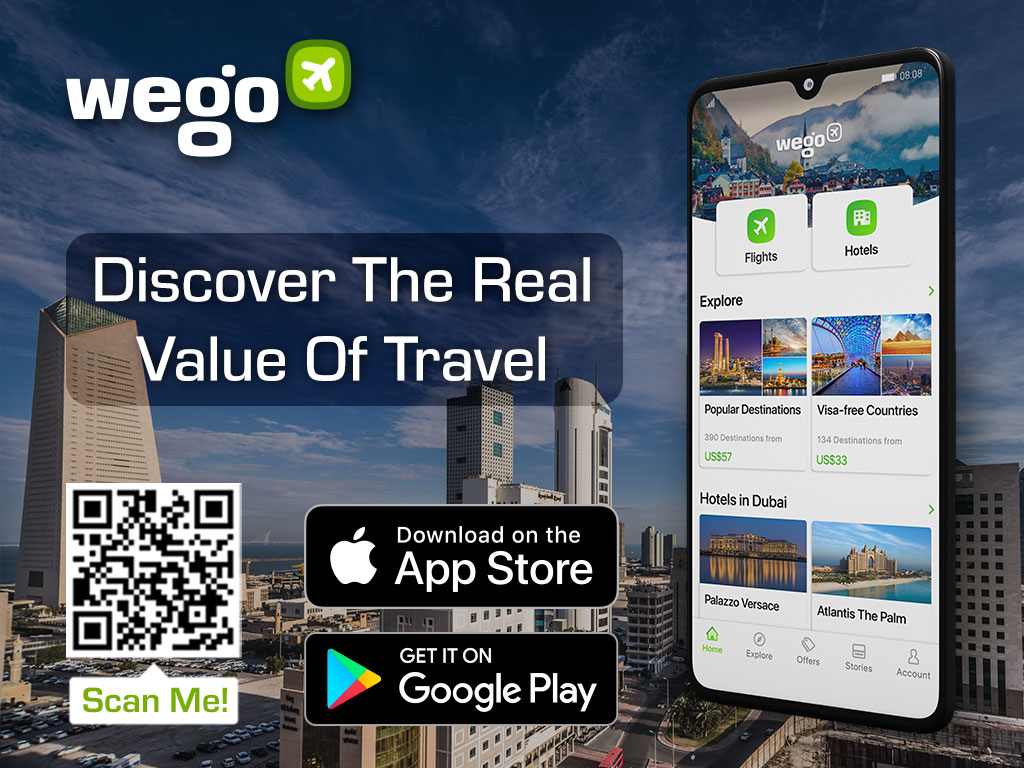 Which vaccines are approved by Kuwait?
As per the Council of Ministers in the State of Kuwait, the country approves only the following four vaccines.
Pfizer/BioNTech: 
Comirnaty
The BNT162b2 is a messenger Ribonucleic Acid (mRNA) vaccine meaning that it carries genetic instructions that help the recipient's cells to produce protein pieces that trigger immune system response.
On 13 December 2020, Pfizer became the first vaccine to be authorized by the State.
Oxford/AstraZeneca: Vaxzevria and Covishield
The ChAdOx1 COVID-19 vaccine is based on the virus's genetic instructions for building the spike protein, which are stored using double-stranded DNA.
The AstraZeneca vaccine got approval from Kuwaiti authorities on 29 January 2021.
Note that according to the Indian Ambassador to Kuwait, Covishield is recognized in Kuwait and the Gulf country has also received a shipment of Covishield vials in the past.
Johnson & Johnson: 
Ad26.COV2.S
The Janssen vaccine leverages the AdVac vaccine platform to engineer a common cold virus to carry genetic instructions into the arm cells where they construct a replica of the coronavirus spike, triggering the immune system.
Kuwait approved the Janssen jab on 8 June 2021.
Moderna: Spikevax
The Moderna vaccine primarily works by injecting a fraction of the COVID-19 virus' genetic code into the body. This will trigger the body's immune response, therefore, creating antibodies capable of fighting the virus.
Vaccination requirements for travellers
Kuwait allows accepts vaccine certificates from travellers only if:
They have received the only/last vaccine dose of AstraZeneca, Janssen, Moderna or Pfizer-BioNTech at least 2 weeks before arrival in Kuwait, or
They have received the first vaccine dose of AstraZeneca, Moderna or Pfizer-BioNTech at least 5 weeks before arrival in Kuwait.
All vaccinated passengers must submit their vaccination certificates through the KuwaitMosafer application.
Testing requirements for vaccinated travellers
On 1 August, Kuwait will open for non-citizens for non-essential travel, so long they're fully vaccinated.
As of now, all eligible passengers flying to Kuwait must carry a negative result of a COVID-19 PCR test taken at most 72 hours before departure.
Vaccinated passengers need to take only one test on day 6 of arrival (as opposed to the two required for unvaccinated travellers). This test must be paid for through KuwaitMosafer.
Relaxations in quarantine
Unvaccinated arrivals are required to undergo a 7-day hotel quarantine followed by a 7-day home quarantine.
However, fully immunized passengers only have to undergo home quarantine for 14 days. If the test on day 6 comes back negative, they can end their quarantine early.