This article is reviewed regularly (on a monthly basis) by Wego's editorial team to ensure that the content is up to date & accurate.
Updated 29 June 2022
The UAE, one of the favourite destinations of travellers, has been gradually returning to normalcy, thanks in part to the successful vaccination drive and vigilant efforts by all parties involved. Thus, it comes as no surprise that UAE is imposing strict vaccination requirements on partner countries on their vaccine bubble arrangements.
So, what are the vaccines approved for travel to the UAE? Find out below.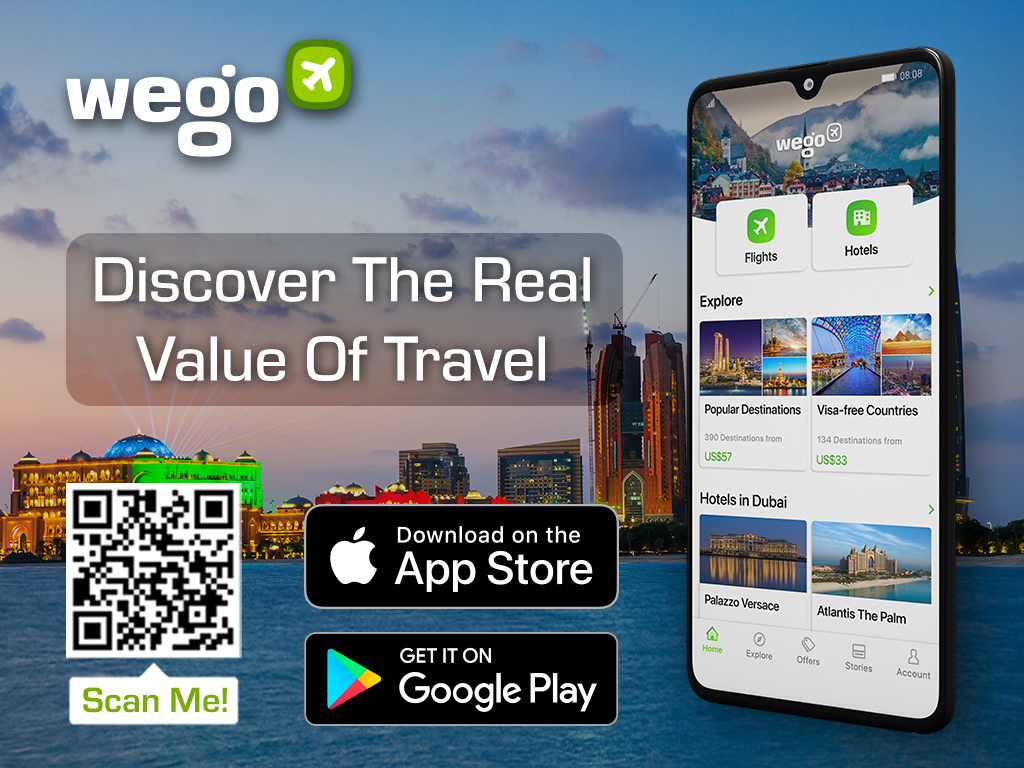 List of approved vaccines in the UAE
The list of vaccines approved for use in the UAE are:
Sinopharm
Oxford/AstraZeneca
Pfizer/BioNTech
Sputnik V
Sputnik Light
Moderna
Recombinant SARS-CoV-2 Vaccine (CHO Cell)
Valneva
We'll update this list as and when the country authorizes more vaccines.
Note that the Dubai Health Authority has clarified that Covishield will be accepted as "Oxford-AstraZeneca vaccine and Covishield are the same vaccine".
Covaxin will be conditionally accepted only for Indian travellers with valid residency permits.
UAE vaccine requirements
Since 26 February 2022, UAE has relaxed many requirements to enter the country. PCR tests for fully vaccinated travellers have been done away with. In addition, Abu Dhabi has now scrapped its earlier green list of countries.
Here are the revised guidelines for individuals who are vaccinated and those not fully vaccinated who wish to enter the UAE:
Vaccinated travellers to the UAE
Vaccinated travellers will be granted entry to the UAE provided they:
Have been fully immunized with vaccine doses approved by the World Health Organization (WHO) and the Ministry of Health and Prevention Society (MOHAP).
To gain access to the majority of public places, individuals will need to present the Al Hosn app to show their 'Green Status'.
Alternatively, individuals can access public places by presenting proof of full vaccination – via either a full vaccination certificate from their home country or by showing full vaccination status in their home country's mobile app. A negative PCR test result within the last 14 days will also be accepted provided it was undertaken in the UAE.
Unvaccinated travellers to the UAE
Travellers who are not fully vaccinated or unvaccinated will be granted entry to the UAE provided they:
Present a negative PCR test taken within 48 hours of departure from origin-destination;
Or present a COVID-19 recovery certificate dated within 30 days of departure containing a QR code.
No quarantine measures are required on arrival.
It is no longer mandatory to take a PCR test upon arrival at Abu Dhabi International Airport. However, the testing facility remains at the airport for any visitors that wish to take a PCR test to activate their Green Pass in the Al Hosn app and facilitate access to Abu Dhabi's public places and tourist attractions. The cost of this PCR test is AED 40.
Public places like shopping centres, restaurants and cafes; other retail outlets are limited to vaccinated individuals, those exempt from vaccination or children. Minors below 16 years and those with medical exemptions will not be required to undergo COVID-19 PCR testing before departure.
Abu Dhabi residents who have taken the two primary doses of a UAE-approved vaccine will need to get a mandatory booster shot to enter the emirate. A 'green pass' can be maintained on the Al Hosn app by getting a booster shot.
Unvaccinated Emirati citizens will also need to present a PCR test undertaken within 48 of departure. Such travellers are also required to have the green pass on their Al Hosn app to be granted entry.
Vaccine registration for visitors to Abu Dhabi
All arrivals to Abu Dhabi, residents or tourists, must register their arrival and vaccination status through ICA Smart Travel Services (ICA Smart Services). This applies even if you are planning to travel to Dubai or other emirates. UAE nationals and transit passengers are not required to go through this registration process.
Please note that the vaccination certificate registration is optional for passengers wishing to enjoy the benefits of being fully vaccinated by vaccines approved in the UAE.