This article is reviewed regularly (on a monthly basis) by Wego's editorial team to ensure that the content is up to date & accurate.
The Louvre Abu Dhabi was first conceived in 2007 when the United Arab Emirates and France joined forces and endeavored to bring into existence a cultural institution promoting the universal values ​​of humanism. The first of its kind in the region, the Louvre Abu Dhabi looks to embody the dynamism of the contemporary Arab world while celebrating the region's multicultural heritage.
Here's all you need to know about the Louvre Abu Dhabi, tickets, timings, price and more.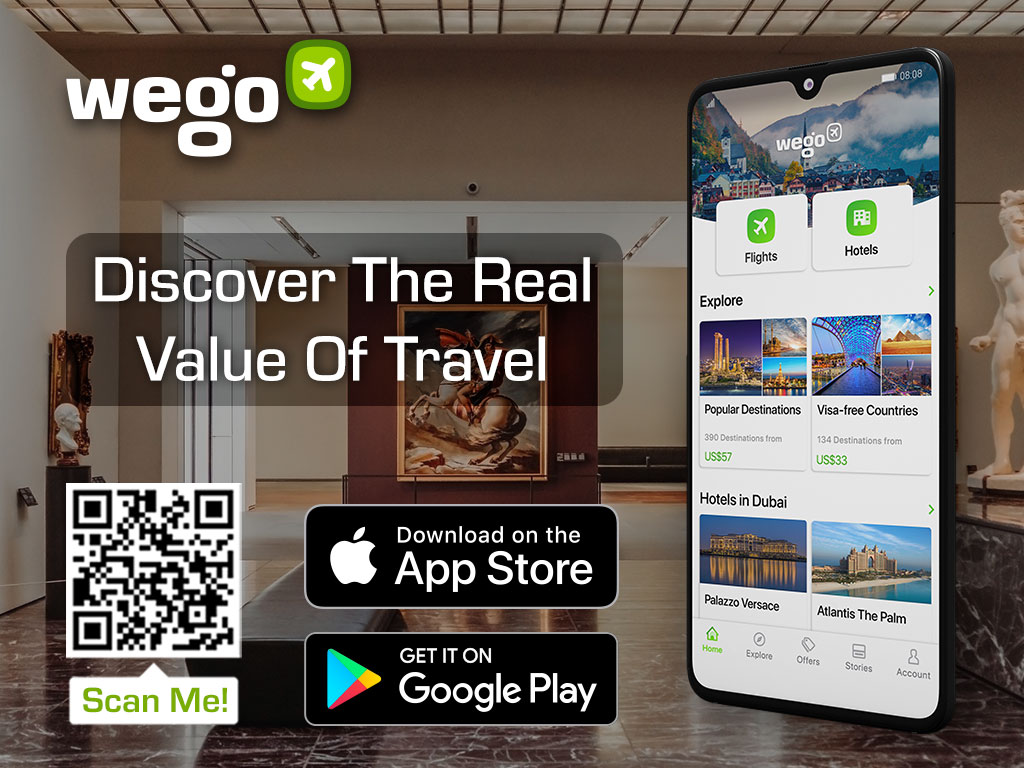 What are some of the Louvre Abu Dhabi collections?
Whatever its namesake may suggest, the Louvre Abu Dhabi is not a carbon copy of the French Louvre. The Arabian influence runs strong here and lays the foundation of a truly universal presentation. 
Permanent installations on display include a sculpture by Auguste Rodin, a large bronze tree with mirrored trunks dubbed Leaves of Light by Italian artist Giuseppe Penone, and three stone walls inscribed with carved historical texts by American artist Jenny Holzer.
Other priceless items on display include a Sphinx (circa 6th century BC), 13 decorative pieces showing the Surah al Hashr from the Qur'an as well as a bust marble sculpture of Alexander the Great.
Among the painting collections, a particular painting by Leonardo Da Vinci commands the most reverence. Dubbed La Belle Ferronniere or Portrait of an Unknown Woman, the painting was completed circa 1495 and is currently on loan from the French Louvre in Paris.
How do I book a ticket and how much does it cost?
In order to provide a safe and enjoyable experience, Louvre Abu Dhabi requires all visitors to pre-book an arrival time slot preceding the visit. Once admitted into the museum, you are allotted a three-hour period in which to stay and enjoy all the items on display.  You can pre-book your visit here.
The admission fee ranges from AED 30 to 60 depending on your eligibility. Minors under the age of 18 may visit the museum gratis, as do frontline heroes, those in the military, senior citizens (60+), people of determination and more.
What are the Louvre Abu Dhabi opening hours?
The Louvre Abu Dhabi is open from 10 AM – 6.30 PM on Tuesdays – Sundays. It is closed on Mondays. The final entry time slot is at 5.30 PM.