This article is reviewed regularly (every month) by Wego's editorial team to ensure it's up to date. 
Last updated 25 September 2020
Are you planning to visit Lucknow? Travelers in India, be they domestic or international, can now travel to and from Lucknow once more, provided they abide by the prevailing guidelines.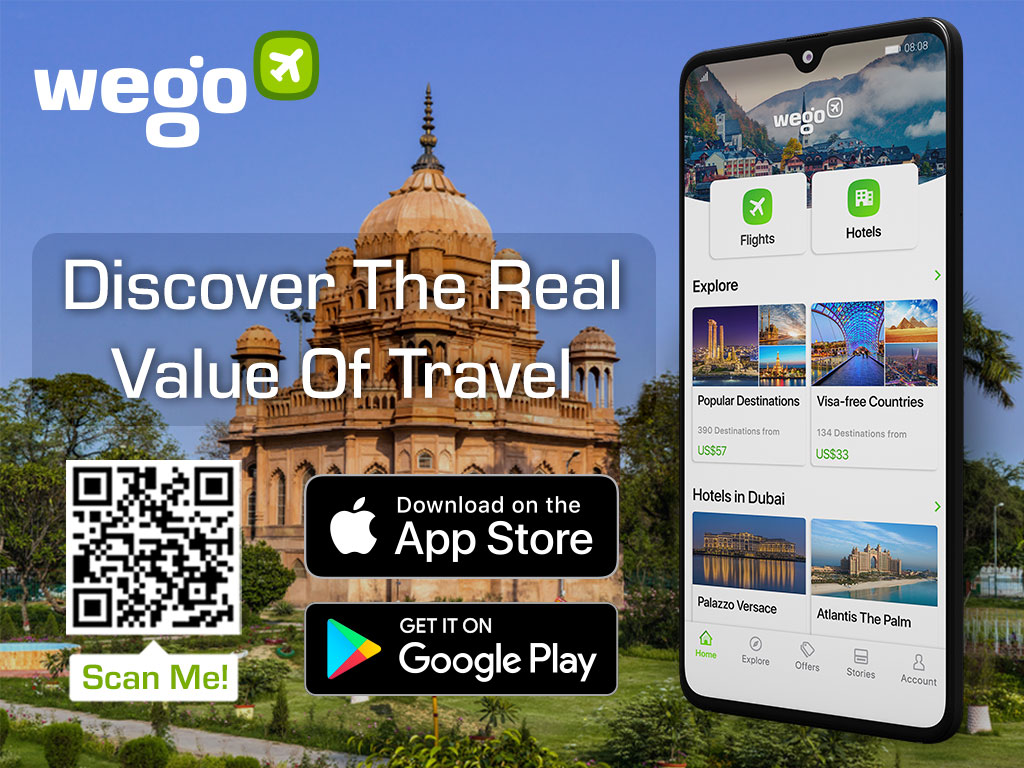 Lucknow quarantine rules
At arrival, health screening would be carried out on all passengers, both domestic and international.
For domestic passengers:
Domestic passengers need to quarantine at home for 14 days.

If you're a domestic passenger, you need to register on the state website before you exit the arrival hall. You can register at https://reg.upcovid.in or call 1800-180-5145.

Passengers whose visit is limited within the seven days of arrival may get an exemption from the quarantine, subject to the validation of return or onward travel.
For international passengers:
International passengers need to abide by 7-day institutional quarantine followed by additional seven days of home quarantine.

If the passengers do not have any home quarantine facility, they need to stay in a institutional quarantine for 14 days.

If you're an international passenger, you need to submit a health declaration form via https://newdelhiairport.in 72 hours before your journey.
An exception to Institutional Quarantine for International passengers :
In pregnancy, death in the family, serious illness, or being the parent of children having age less than ten years, the passenger shall be exempted from 07 days of Institutional Quarantine. However, they shall be Home Quarantined for 14 days.

For seeking exemption in the above cases, the passenger has to apply on the website www.newdelhiairport.in a minimum of 72 hours before the date of the Journey. The decision about the exemption request shall be intimated by the government on the online portal & be treated as final.

Passengers who have undergone RT-PCR test & tested negative 96 hours before the journey shall be eligible for exemption from 7 days Institutional quarantine. The passenger may apply for exemption on newdelhiairport.in or produce a valid test report on India's arrival.
List of Lucknow quarantine hotels
If you're looking for quarantine hotels in Lucknow, here are a few names designated by the government as institutional quarantine facilities:
Radisson Lucknow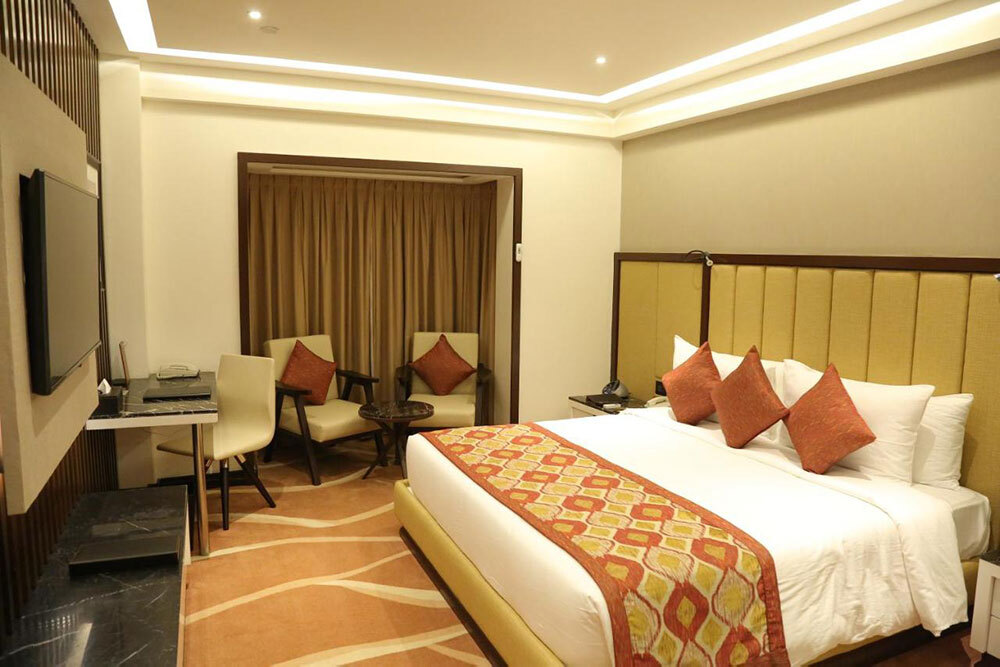 Radisson Lucknow is a 3-star hotel that offers comfortable rooms, located about 13 km away from Chaudhary Charan Singh International Airport. The 24/7 front desk support ensures that you experience no-contact service by hotel staff.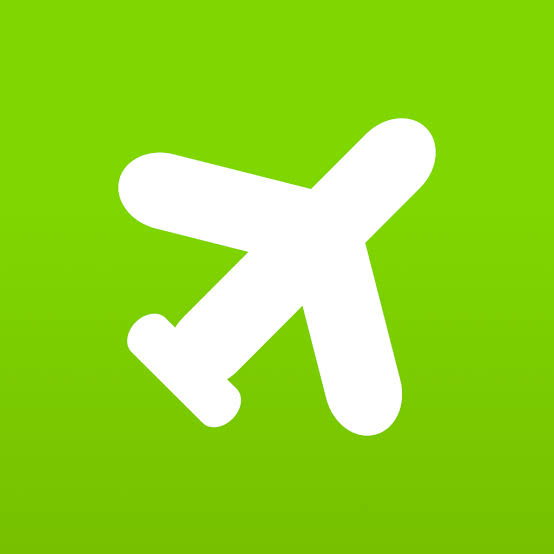 Book your stay with Wego
Hyatt Regency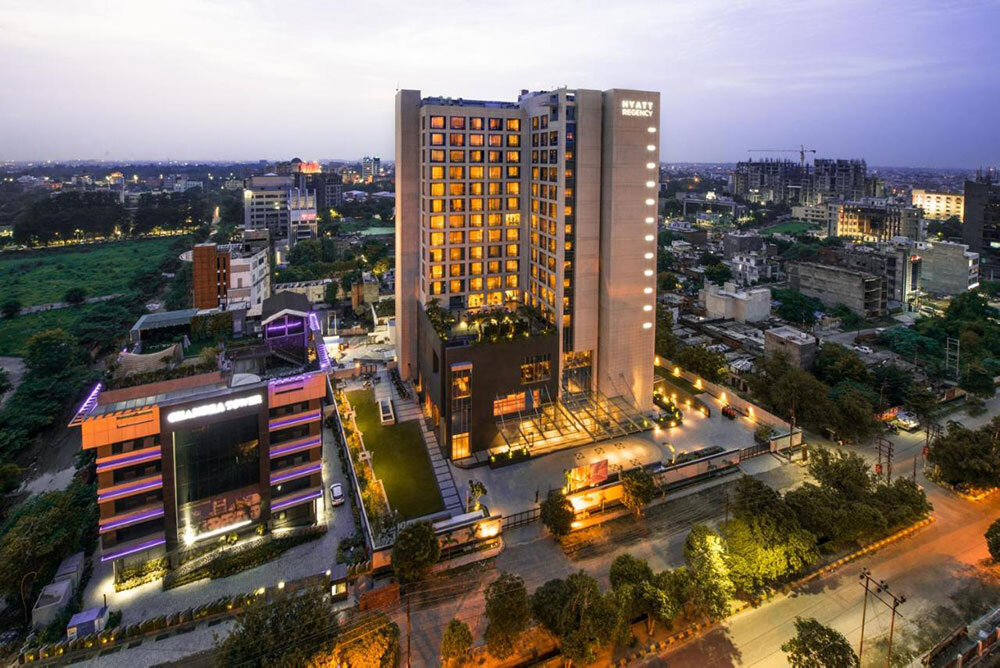 The Hyatt needs no introduction when it comes to hotels. This famous franchise offers one of its 5-star luxurious hotels at Lucknow as well. The hotel provides spacious and cozy rooms along with loads of in-room facilities. It also provides business centers to carry out your business meetings. The hotel implements strict protocols to ensure that all guests have a safe experience during their quarantine period. If you're looking for a 5-star stay at Lucknow, book a stay here now.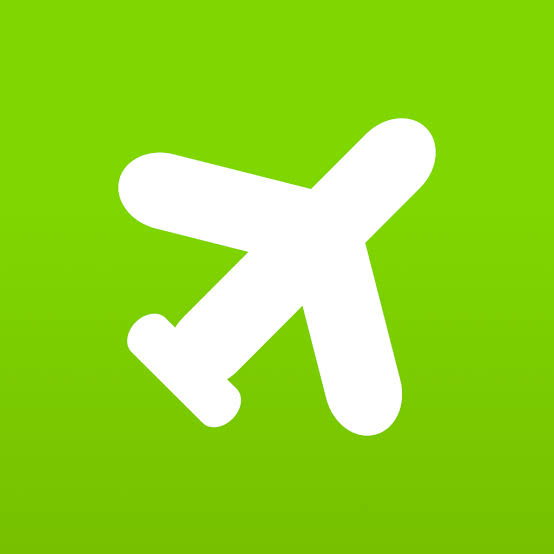 Book your stay with Wego
Fairfield Marriott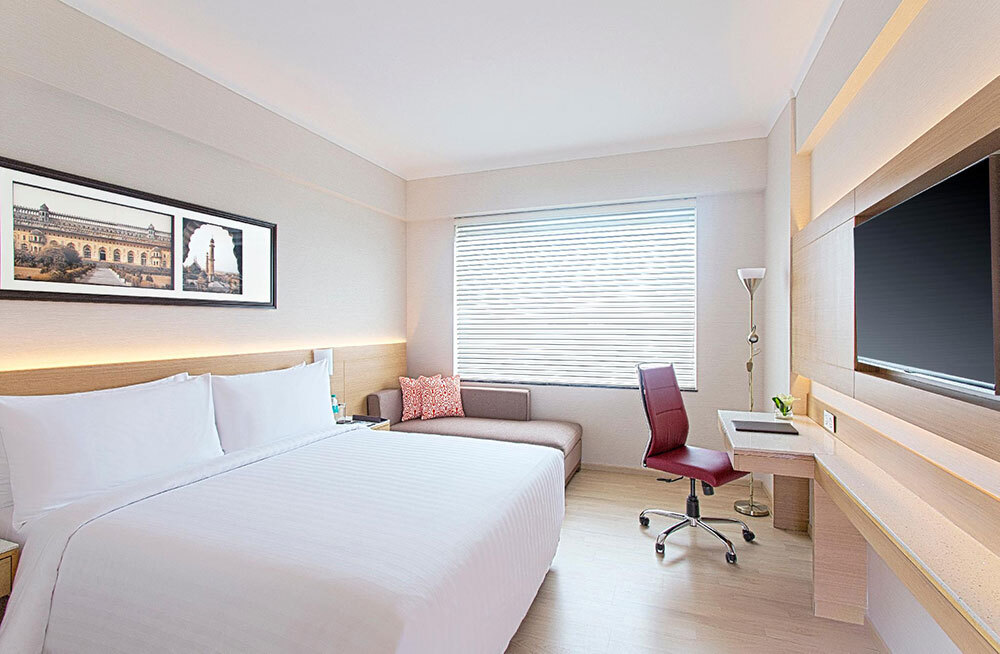 Fairfield by Marriott at Lucknow is a 4-star hotel, located about 24 km away from the Chaudhary Charan Singh International Airport.The rooms offer flat-screen TVs, safes, minibars, which on upgrade to suites add to a separate living space. The hotel is sure to provide a best-in-class hospitality experience to all the guests during their quarantine stays.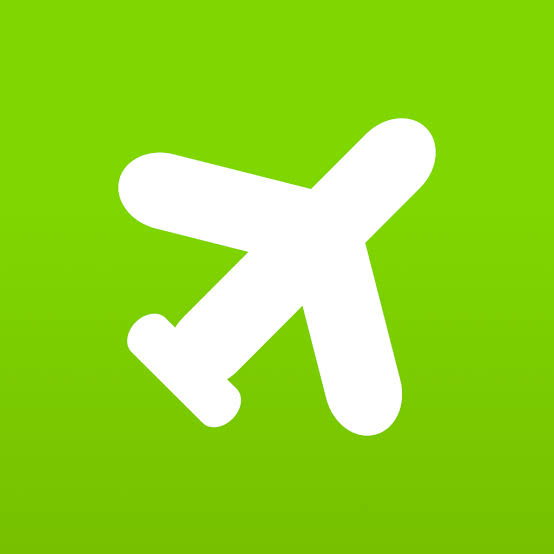 Book your stay with Wego
The Piccadilly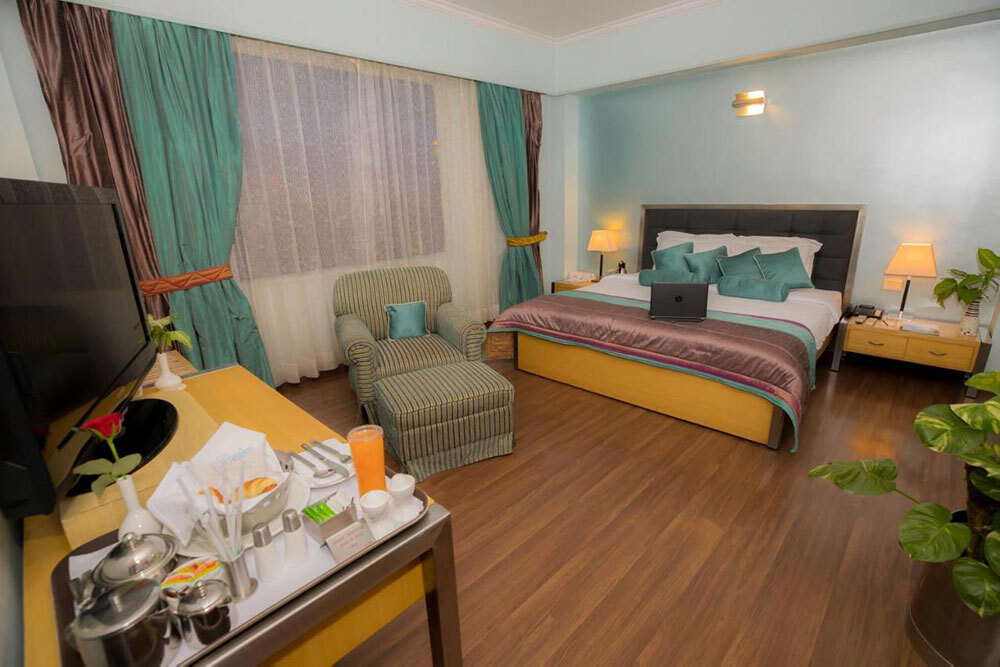 This 5-star hotel in Lucknow is best known for its impeccable hospitality, only 4 km away from Lucknow International Airport. The hotel also provides a 24-hour business center, ideal for business travelers. The hotel promises a comfortable quarantine stay through its safety program PASS, so you can spend your days here worry-free.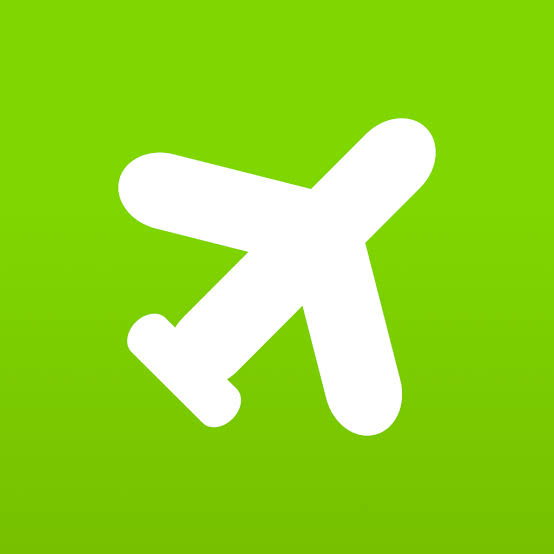 Book your stay with Wego
Lucknow quarantine hotels COVID-19 Protocol
The Ministry of Health and Family Welfare has rolled out an official SOP for quarantine hotels:
The hotel's entrance needs to have mandatory sanitizer dispenser & thermal screening provisions.

All staff & guests to be allowed entry only if using face cover/masks. The face cover/masks have to be worn at all times inside the hotel.

A sufficient workforce shall be deployed by hotel management for ensuring the social distancing norms of COVID.

Also, staff additionally should wear gloves and take other required precautionary measures.

Preferably separate entry and exits for guests, staff, and goods/supplies shall be organized. Specific markings may be made with sufficient distance. To manage the queue and ensure social distancing in the premises.

The number of people in the elevators shall be restricted, duly maintaining social distancing norms. The use of escalators with one person on alternate steps may be encouraged.

The guest must provide the guest (travel history, medical condition, etc.) along with ID and self-declaration form at the reception.

Guests should sanitize hands before and after filling relevant forms, including the A&D register.

Hotels must adopt contactless processes like QR code, online forms, digital payments, etc. for both check-in & check-out.

Luggage should be disinfected before sending the bags to the rooms.

Guests who are at higher risk, i.e., older, pregnant, or those with underlying medical conditions, are advised to take extra precautions.

Required precautions while handling supplies, inventories, and goods in the hotel shall be ensured. Proper queue management and disinfection shall be organized.

The hotel should provide protection gears like masks, gloves and hand sanitizers, etc. to the staff & the guests.