This article is reviewed regularly (on a monthly basis) by Wego's editorial team to ensure that the content is up to date & accurate.
Dubai has opened up to visitors looking to enjoy the long-awaited international exhibition Expo 2020, all set to enthrall guests with spectacular events, international pavilions and unique food outlets, allowing visitors and participants to reimagine the world of tomorrow.
The event, which was postponed due to the pandemic, has returned in all its glory. There's no way we at Wego are going to miss this mega event. We visited it shortly after the opening ceremony and we left Expo 2020 ground with a few memorable impressions.
Get your Expo 2020 ticket at Wego
We are proud to announce that Wego is Expo 2020 Authorized Ticket Reseller, meaning you can now purchase your tickets easily from us!
Join us at the world-class event showcasing cultural experiences, cutting edge innovations, and mind-blowing ideas featuring more than 190 countries. Get your Expo 2020 tickets at Wego now!
Getting there requires a bit of planning
Getting to Expo 2020 was quite smooth and comfortable as there was adequate road signage throughout the journey. It took us about 20 minutes to reach Expo 2020 from New Dubai. Visitors coming from Old Dubai will probably take a bit longer, around 45 minutes to get there.
You can reach Expo 2020 by car, bus, metro, taxi, but the ultimate breeziest way to visit Expo is to stay at one of the hotels within close proximity to Expo 2020 ground. Rove Expo 2020 hotel, for one, is right in the heart of the event!
Parking is a breeze… with a few things to keep in mind
There are 3 major pillars that Expo 2020 is built on: Sustainability, Opportunity and Mobility, which are also the three major sub-themes of the event. Each pillar has its own parking area and entrance guarded by a massive gate at every entry point, with the Sustainability pillar having the largest parking station. 
Conveniently, each parking location has a bus station nearby to take us to the main gate, which can be the Mobility, Sustainability or Opportunity gate according to the pillar of entry. 
Wherever your car is parked within these three parking venues, remember to scan the location at any scanning pillar around the parking slot. This helped us to easily identify our parking location when we were ready to leave. 
Scoring your tickets online saves you time, but purchasing them off-site is easy
We purchased our tickets online as the process on Expo 2020 website was quite easy and straightforward. 
While booking tickets online was certainly more convenient and saved us time, we noticed that physical ticket booths are also available right beside the gates.
These booths would be particularly helpful for people who are unable to book their tickets online or if they'd like to purchase extra tickets at the venue. 
Expo 2020 organizer makes sure everyone is COVID-safe
Once we reached the main gate, we kept our phone ready to show our Al Hosn green pass, as entry is restricted to only fully vaccinated individuals or individuals who have tested negative for COVID-19 within 72 hours. 
For non-vaccinated ticket-holders who have yet to be tested, Expo 2020 organizer has set up a PCR testing facility adjacent to entry gate.
The COVID protocols mandated social distancing and face masks at all times. Additionally, each venue is quite spacious and has a maximum visitor limit. Coupled with the sheer size of Expo 2020, we felt quite safe and comfortable exploring the area.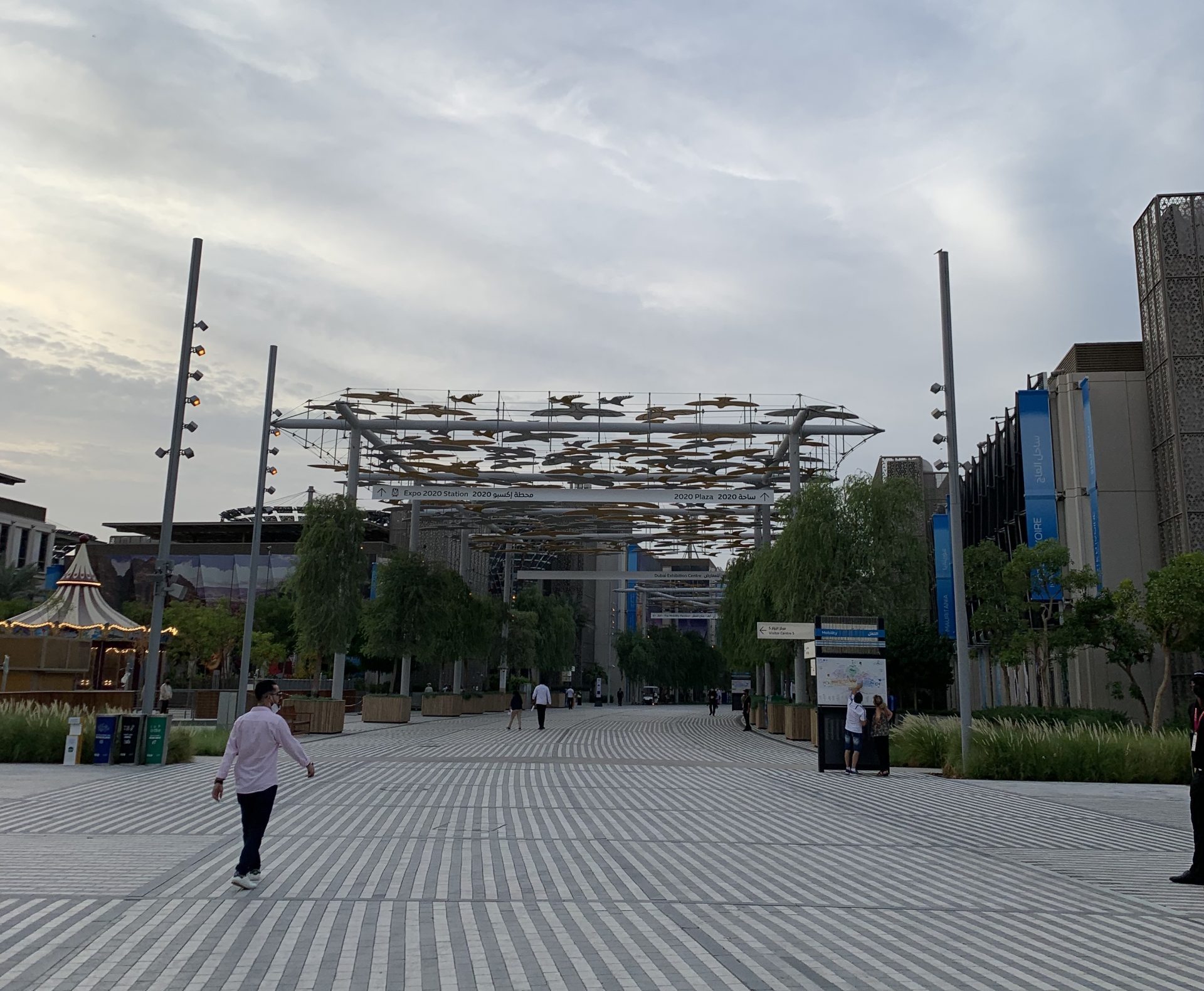 One day will not be enough
Expo 2020 site is massive. Spanning 4.38 square kilometres with 192 participating nations, 200 plus pavilions, along with up to 60 daily shows and 200 dining venues serving more than 50 cuisines, it's practically impossible to fully explore it within a day.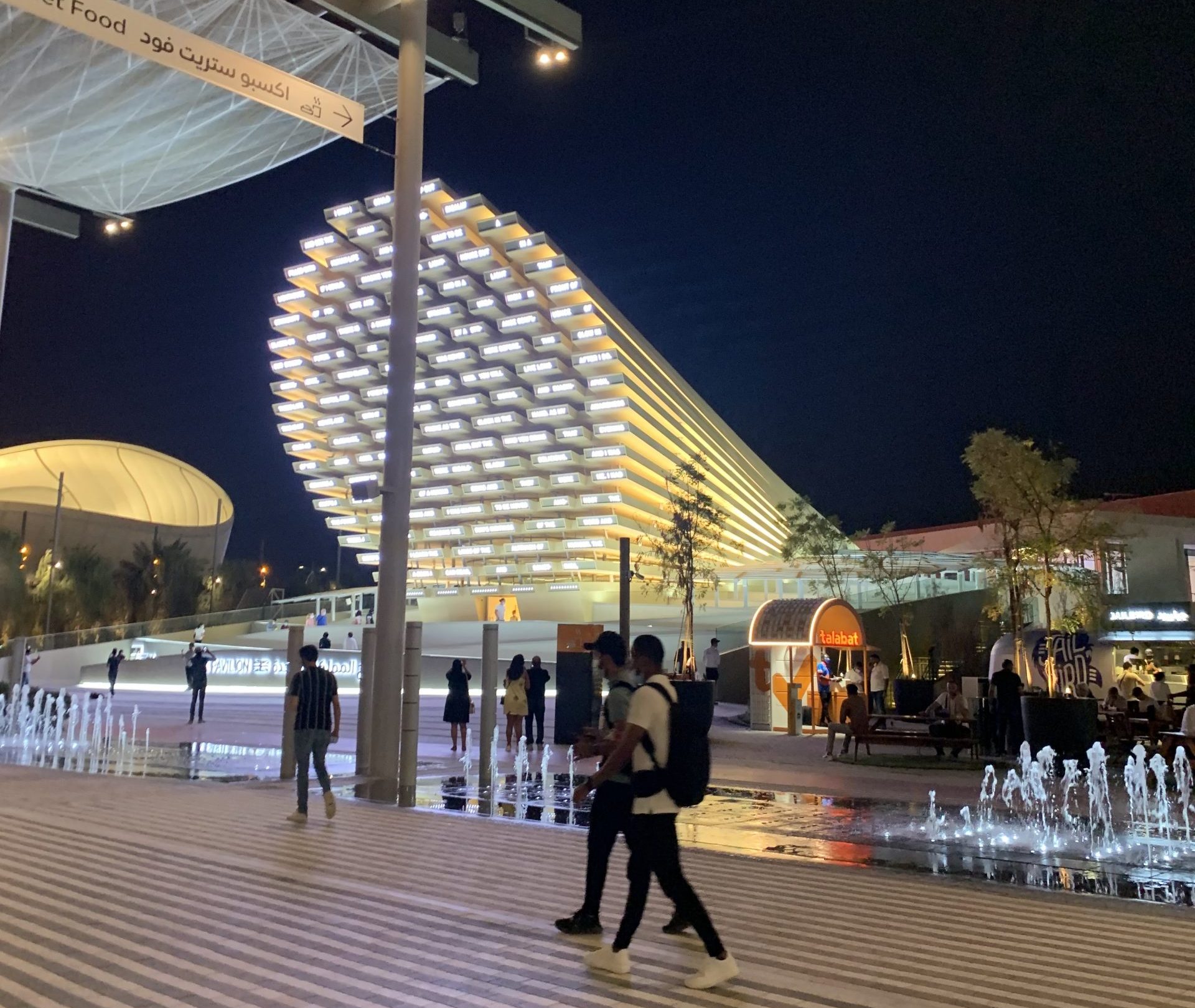 We got ourselves a 1-day pass and quickly realised how little time we had to explore the entire avenue. Next time we come visit (and we definitely will!), we may splurge for the Season Pass that grants entry for six months.
Despite sounding like one, Expo 2020 is not a business event 
The name may conjure up the image of serious, business-like conferences, but Expo 2020 is really a place where you get to experience the world in fun ways.
There are up to 60 live events each day, each showcasing different talents from all across the globe, headlined by internationally celebrated personalities. There are exhibitions, live demonstrations, and even sports events.
One of the major highlights of Expo 2020 was the Al Wasl Plaza's Dome, as it lit up in green featuring beautiful white birds flock across the dome screen. The immersive 360-degree projection surface is augmented by Al Wasl's immersive surround sound and light system, creating a playground for the senses.
Video courtesy of Duha Haj Yahya
It can get overwhelming (in a good way)
The sheer amount of variety and the myriad of spectacles to explore at the Expo 2020 can be overwhelming. We had a hard time deciding which event and pavilion to visit first. It's a good thing that Expo 2020 will run for 6 months!
The international pavilions are a sight to behold. Each country has its own dedicated pavilion representing what its nation stands for. For instance, the Australia Pavilion's theme and structure encapsulates Australian optimism, ambition and creativity. It celebrates Australian diversity in collaboration with innovation.
We highly recommend visiting the KSA pavilion, too, which is the second-largest pavilion, next to UAE's pavilion. The pavilion had a multi-faceted 30-metre diameter globe with an interactive floor that took us on an audiovisual journey through the Kingdom's creative scene, making the overall experience unforgettable.
Foodies and families will have a blast
True to its spirit of providing a feast for all senses, Expo 2020 hosts over 200 food outlets, ranging from international restaurants fronted by celebrity chefs such as Matthew Kenney and household names such as the Arabian Tea House.
We particularly enjoyed the Food Truck Park in every district, each serving delicious grab-and-go fare, ideal for a quick pit stop to refuel. 
There are also several hangout spots available to catch a break and relax. 
It's easy to navigate…
Expo 2020 is simply made for walking with its helpful signage and disability-friendly terrains, all so you can better absorb the beauty and creativity of the design. But we also spotted people getting around on free buses and golf buggies that will fit an entire family.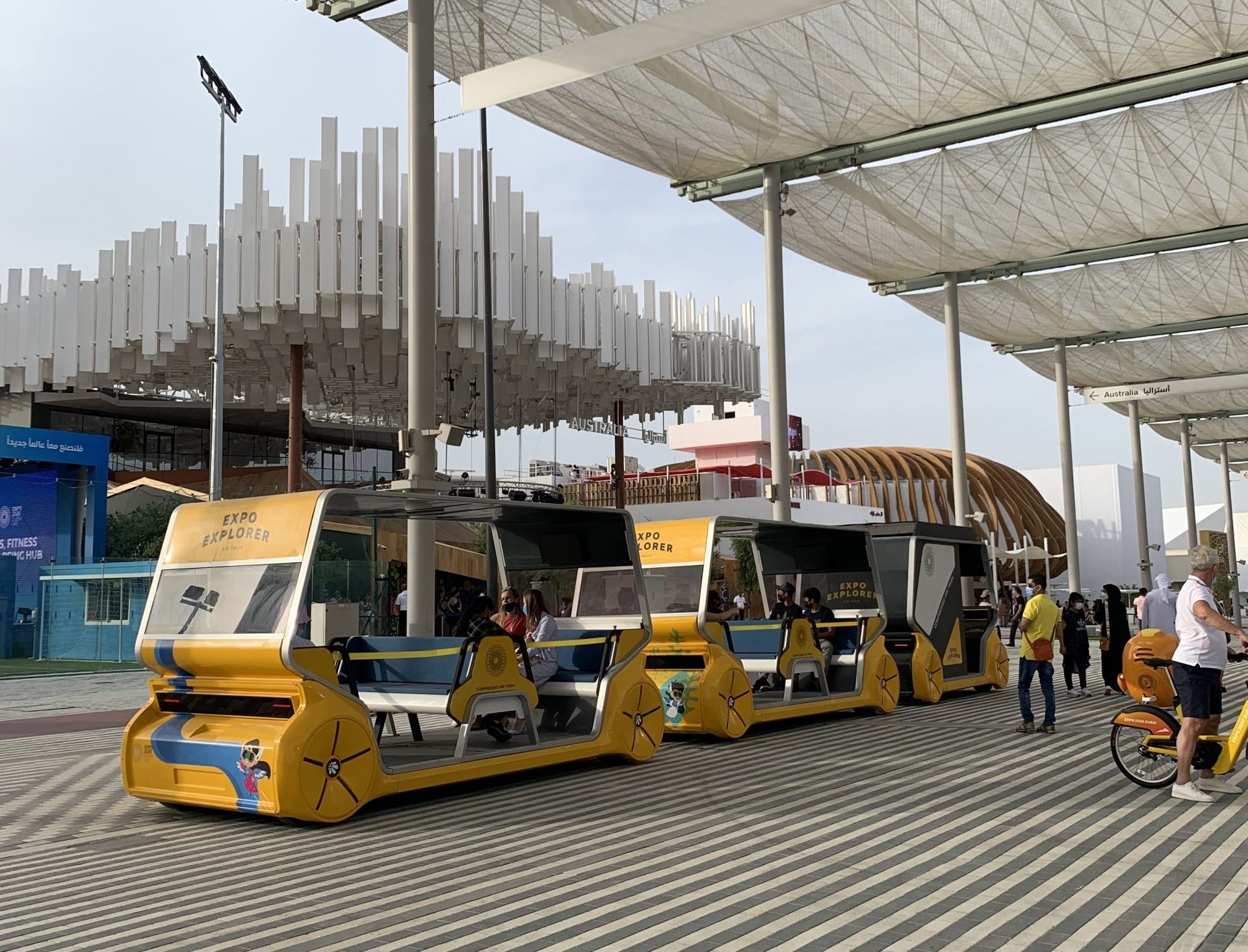 Considering how big the area is, it was easy for us to move around the main avenues of Expo 2020. 
We particularly love the interactive Terminus robot that can be found in several spots within Expo 2020 ground, ready to answer questions and share directions.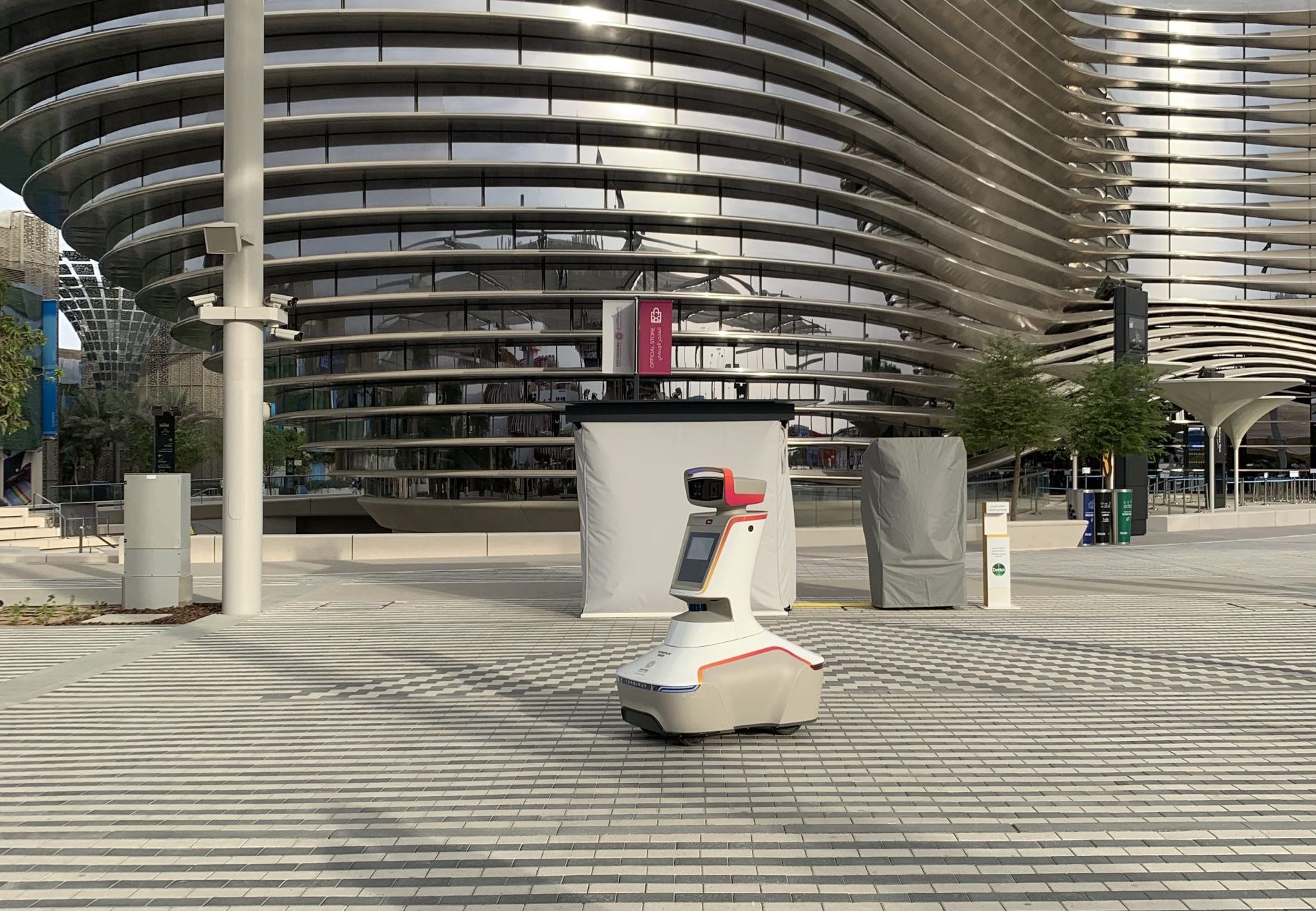 … but leaving can get confusing
While we breezed through Expo 2020 ground, we found that exiting the exhibition was quite a challenge. Ideally, we should exit through the same gate of entry, as different gates lead to different parking lots. However, all the gates looked identical, so that made it quite difficult to find the right one. 
But this was quickly solved by getting on the special buses called "people mover", specially available to transport people to their respective entry gate.
Once we were at the right gate, we took the bus back to our parking spot and got to our car after checking the location we had scanned upon entry.
*All images inside the article courtesy of the author, featured image belongs to Expo 2020