This article is reviewed regularly (on a monthly basis) by Wego's editorial team to ensure that the content is up to date & accurate.
Last updated 10 May 2021
The Land of Maharajas continues to be plagued by the coronavirus. The state is witnessing a worrying shoot-up in cases amidst a severe shortage of vaccine vials. This has compelled the Rajasthan government to implement a stringent lockdown for two weeks, bringing Jaipur and the rest of the state to a screeching halt.
Here's everything you need to know about this lockdown: what's open, what's not, and who's exempted.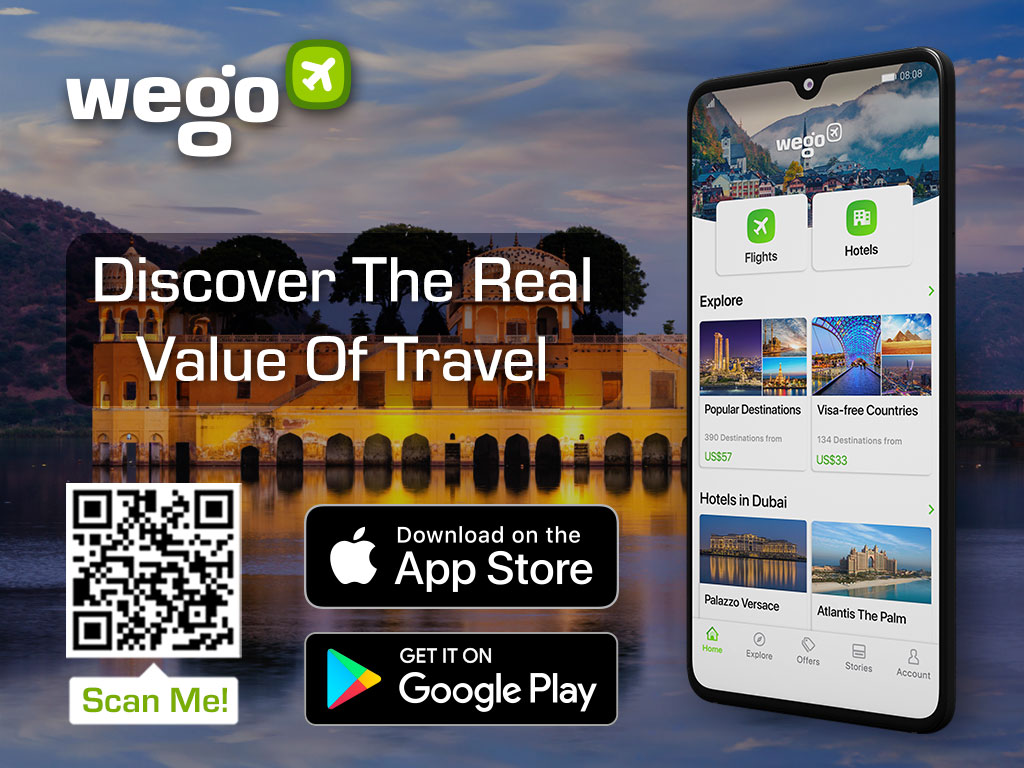 Rajasthan lockdown
The Ashok Gehlot-led government has announced a strict statewide lockdown for two weeks, from 5 AM on 10 May to 5 PM on 24 May.
Considering the caseload, district collectors and police commissioners have also been given the authority to impose more stringent regulations in their respective areas.
What is open?
Groceries, dairies and milk booths, fruit and vegetable shops,  pharmacies and chemists, and other essential services will be allowed to remain open.
Heavy vehicles transporting goods and the workers involved in loading and unloading the goods will be allowed to work.
Only court marriages and small-scale home weddings with no more than 11 guests, will be allowed.
What is closed to visitors/attendees?
All services except milk booths, medical stores, and fruit and vegetable shops
All government offices, markets and commercial establishments
Cinema halls and theatres
Recreational parks
Swimming pools and gyms
Religious places
Marriages at gardens, halls and hotel complexes, as well as incidental ceremonies, DJs, processions, and parties will be entertained only after 31 May.
MGNREGA work has also been temporarily stopped.
Are businesses allowed to operate?
Only industrial and construction sectors can continue to operate amidst the lockdown.
They will have to issue ID cards to their employees. Special buses will be arranged for construction and factory workers. These organizations will need to submit the signature and details of the authorized person to the workers and the name of the special bus and the name of the driver in the District Collector Office.
Note that shops related to construction materials haven't been permitted to stay open. However, they may fulfill orders by phone or electronic medium.
All other business activities will be allowed as per the guidelines of the epidemic Red Alert Public Discipline Fortnight issued on April 30, 2021.
Will transport facilities be available?
No private and government transport service (except those for emergency purposes, such as ambulances) will not function during the lockdown.
Can you travel to/from Rajasthan during the lockdown?
Yes, you can travel to Rajasthan from other states, carrying a negative RT-PCR test report. Those who are not in possession of a negative test certificate will have to mandatorily quarantine for 15 days.
However, intrastate travel in Rajasthan between districts, cities and villages, other than for medical, emergency and permitted reasons, will be prohibited.
What is the Rajasthan e-Pass and who needs it?
The state government has introduced the e-Pass for those who need to break the curfew restrictions and move during the lockdown for any essential or emergency services. You can apply for it on their website or through their mobile app.
To register for Rajasthan e-Pass on their web portal:
Choose from Citizen, Udhyog, and Government Employee
Select one option from Jan Aadhaar and Bhamashah, for residents of Rajasthan, and from Facebook and Google, for all others.
Complete the registration process.
Once you register, go to the login page and enter your SSOID, password, and captcha to log in.
Now select "Rajasthan Lockdown ePass".
Fill in the application form, upload the required documents, and submit.
If you do not have an SSOID:
Click on the "Create New" option and register yourselves.
Login using your credentials and click on the "Lockdown Pass" option.
Accept the terms and proceed.
Select from the two options: Firm and Individual and fill up the subsequent application form.
Upload your passport size photo and other documents such as Aadhaar card, Voter Id, etc.
Click on "Next" and submit the pass.
After submission of the e pass form, your application number and status will display on the screen at the Lockdown Pass list.
Alternatively, to apply through the RajCop Citizen app, download it on Google Play or on iOS Apple Store.
You'll receive the Rajasthan e-Pass via email.