This article is reviewed regularly (on a monthly basis) by Wego's editorial team to ensure that the content is up to date & accurate.
Updated June 2023
One can choose Singapore Airlines business class for an exceptional travel experience. As a leading global player in the aviation industry, Singapore Airlines offers high-end service, comfort, and innovative solutions to its passengers. Whether you're traveling for work or leisure, their business class ensures an unforgettable journey.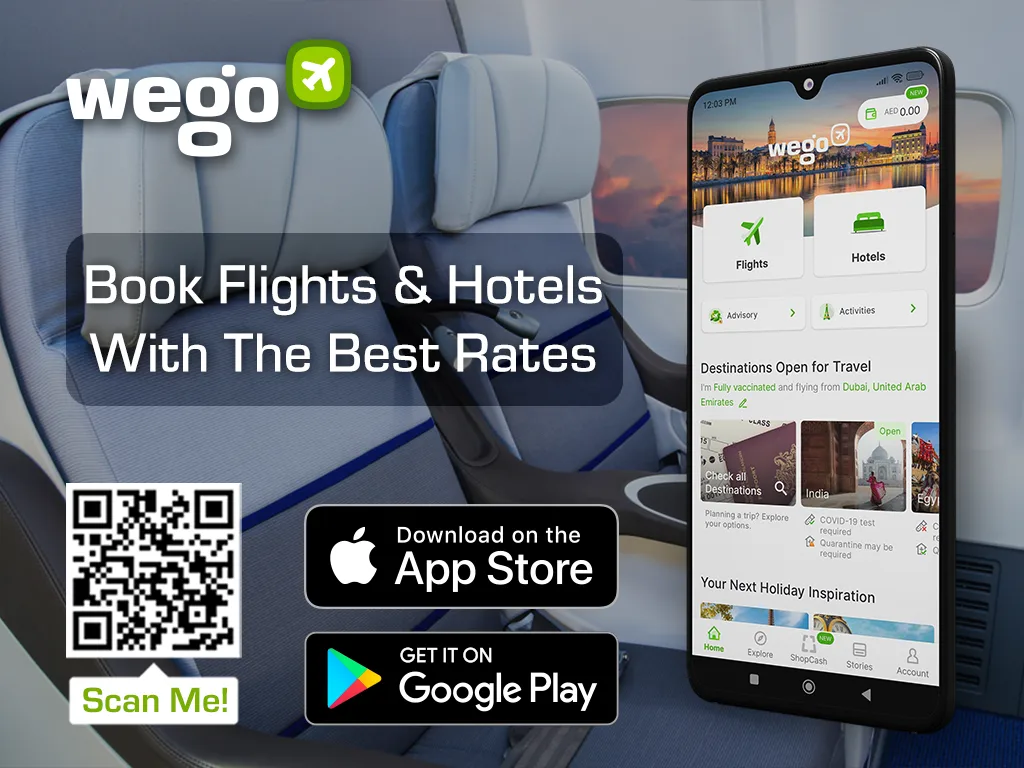 Singapore Airlines Business Class overview
With Singapore Airlines, you can explore destinations in over 60 countries through their extensive network, bringing the world closer to you. Their business class provides top-notch service, comfort, and innovation, guaranteeing a remarkable travel experience. Indulge in luxury with delectable cuisine and a wide selection of entertainment options, boasting over 1,800 channels.
Experience ultimate comfort by flying in Singapore Airlines' A380, A350, 777, 787, or 737 aircraft in the business class category. Depending on your flight and personal preference, choose from various types of business class seats to enhance your travel experience. Singapore Airlines offers KrisWorld, an inflight entertainment system with over 1,000 options displayed on a large, high-definition screen. Additionally, noise-canceling headphones are provided to ensure an immersive entertainment experience.
To personalize your dining experience, Singapore Airlines presents "Book the Cook," allowing you to select from a range of dishes served on fine Narumi porcelain. Complement your meal with champagne and wines sourced from top vineyards worldwide. Slippers and eyeshades are provided for extra comfort during long flights. Freshen up mid-flight using toiletries from Penhaligon's, available in the business class lavatories. With Singapore Airlines business class, every aspect of your journey is meticulously designed to offer unparalleled luxury, comfort, and convenience.
Singapore Airlines Business Class – A380
Fly on Singapore Airlines A380 and enjoy new Business Class seats upholstered in full grain leather by Poltrona Frau that can transform seamlessly from a chair to a bed with sculpted wings for support. You will have enough space for your luggage, laptop, and bag near you. Just push the button, and you'll be ready for relaxation anytime.
Singapore Airlines Business Class – A350 and 777
If you fly on Singapore Airlines' A350 or 777 planes, you can relax in the new Business Class seats offering two positions – Lazy Z and Sundeck. Some other features are the same as the A380 business class.
Singapore Airlines Regional Business Class – A350 and 787
Enjoy regional Business Class seats on Singapore Airlines' A350 or 787. The comfortable seats recline into a full-flat bed and have lower-able armrests, allowing you to rest after work easily. The seat configuration is designed for personal space and freedom, with direct aisle access from every seat.
Singapore Airlines Regional Business Class – 737-8
On Singapore Airlines' 737-8 plane, the Business Class seats can fully recline into over six-foot-long beds for your comfort. There is one aisle with staggered seating arrangements of 1-2-1, which allows every seat direct access to the aisle.
Singapore Airlines Regional Business Class – 737-800 NG
The Business Class seats on Singapore Airlines' 737-800 NG aircraft are upholstered in leather and laid out in a single aisle configuration. You can recline up to 8 inches for maximum comfort.
Singapore Airlines Business Class ticket price
Note that prices are accurate when writing for flights around June – July 2023.
While flying business class is a superior experience to the economy, it also comes with a higher price tag. The airfares vary depending on your destination country, and prices can go up to SGD 10,370 (USD 7,679), even on one-way bookings.
A one-way booking from Singapore to London starts at SGD 9,404 (GBP 5,627), while a flight to Sydney will cost you SGD 4,249 (AUD 4,810). However, short-haul destinations to Manila would cost anywhere from SGD 1,172 (PHP 48,403), and to Kuala Lumpur, the price starts at SGD 640 (MYR 2,183).
Book Singapore Airlines flights on Wego
Singapore Airlines Business Class lounge
The Singapore Airlines Business Class Lounge at Singapore Changi Airport offers a wide range of facilities and services designed to enhance the convenience and comfort of its Business Class passengers. Upon arrival, passengers can take advantage of porter services to assist with their luggage and easily locate the First Class check-in area. The lounge boasts well-appointed seating arrangements, providing a cozy and relaxing environment for passengers to unwind. Check-in procedures are efficiently managed by dedicated Passenger Relations Officers, ensuring a smooth and hassle-free experience for travelers.
Facilities available at the Singapore Airlines Business Class Lounge include:
porter services
private entrance
dedicated check-in
selection of warm food and light snacks
complimentary wireless internet
meeting rooms
TV screens
restroom facilities
shower facilities
nursing room
Singapore Airlines Business Class menu
Traveling with Singapore Airlines in Business Class offers an unforgettable culinary journey curated by their prestigious panel of renowned chefs worldwide. Delight in various delectable options that accommodate diverse palates and inclinations, ranging from customary regional meals to global cuisine.
You can customize your dining experience with Book the Cook, a service allowing you to pre-book your main course up to 24 hours before flying. The menu includes over 60 dishes designed by celebrated chefs from Singapore Airlines' International Culinary Panel, such as roasted lamb loin, lobster thermidor, and chicken rice.
Singapore Airlines Business Class baggage allowance
Singapore Airlines Business Class passengers are entitled to a baggage allowance for check-in or carry-on, which varies based on the destination and flight details. The ticket contains information about the permitted free baggage that can be taken onboard. Bulky items checked in at Singapore Changi Airport should measure no more than 200cm (L) x 75cm (W) x 80cm (H).
Weight concept
For international flights, excluding Canada and the USA, the baggage allowance is determined by weight. Business Class flyers may bring up to 40 kg of checked luggage, while infants are allowed 10 kg.
Piece concept
On flights to and from Canada and the USA, Business Class passengers can check in two pieces of baggage with a maximum weight of 32 kg each. The combined dimensions of the checked baggage cannot exceed 158 cm (62 inches).
[Total:

167

Average:

4.7

]