They say there's more sunshine in Perth than any other capital city in Australia. The Western Australian capital is also said to be the most isolated city of its size in the western world, which is rather mind blowing.
Thousands of kilometres of uninhabited plains and desert divide the country, separating Perth from its east coast counterparts, Sydney and Melbourne. But it's no less cosmopolitan; in fact Perth is a gem. So how do you spend the perfect day?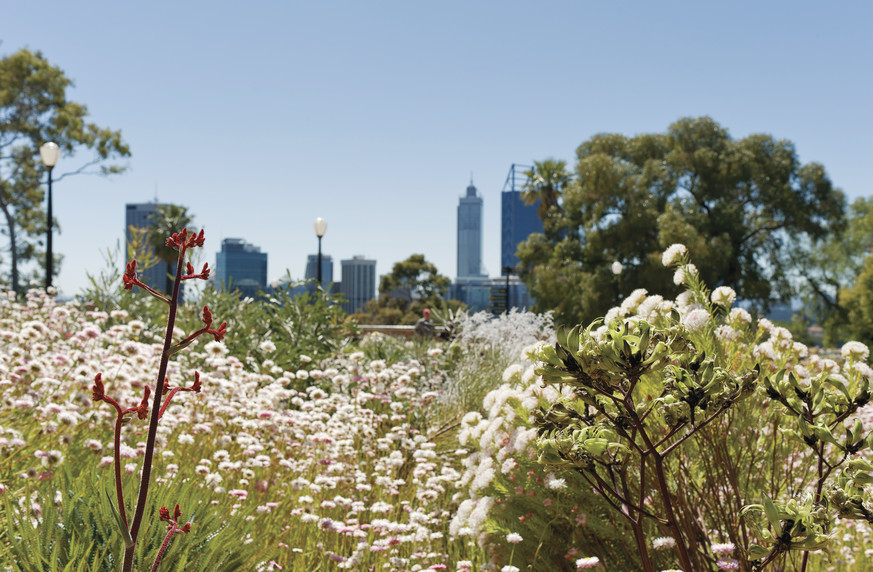 The beautiful Swan River meanders through the city, and a wander through Kings Park and the Perth Botanic Garden are a great way to spend a morning or afternoon, taking in the views of the city skyline while stopping for a coffee and bite to eat at one of the many cafes.
Wolf Lane, which is just off Hay Street, has some of the funkiest boutiques, bars and eateries in the city. You'll rub shoulders with many local hipsters and discover some rather eclectic shops along the way.
In Subiaco, office workers refresh themselves in cool city bars after a long day at work, and along Leederville's Oxford Street, explore some of the fascinating antique and vintage stores and see what treasure you can uncover.
For some designer labels and every kind of latest couture fashion check out Northbridge, and indulge in fine dining at some of the city's most outstanding restaurants.
Dip your toes into the warm Indian Ocean at some of Australia's finest golden beaches. Try Cottesloe Beach which is great for the kids, or Trigg and North Beaches.
Wander over to Matilda Bay and enjoy breakfast or lunch on the river's edge. Or head further to Mosman Park and get a bird's eye view of the Swan River while having a fine lunch at Mosman's Restaurant.
Take the kids (or just take yourself!) to AQWA – the Aquarium of Western Australia. Explore five areas which each represent a unique region of Western Australia's unique coastline, in more than 40 exhibits, including one of the largest coral reef exhibits in the world.
For some real entertainment find out what's on at His Majesty's Theatre during your visit. The historic Edwardian Baroque theatre was built in 1902 and hosted hundreds of musicals, ballet, opera, plays and many other events. If you don't get a chance to see a show, take a behind the scenes tour and hear the incredible tales that span over a hundred years of local show business history.
Spend a day or many more in gorgeous Perth, only a few short hours flight from Asia. Find the best flights from Singapore here, and from Malaysia here.
Images courtesy of Tourism Australia