This article is reviewed regularly (on a monthly basis) by Wego's editorial team to ensure that the content is up to date & accurate.
Last updated 9 June 2021
The youngest state of India kept its case count at an impressive low from the start of the pandemic right up till the second week of March. However, the daily caseload continued to rise. Amidst an acute shortage of hospital beds and oxygen cylinders, the state government was forced to impose a stringent lockdown.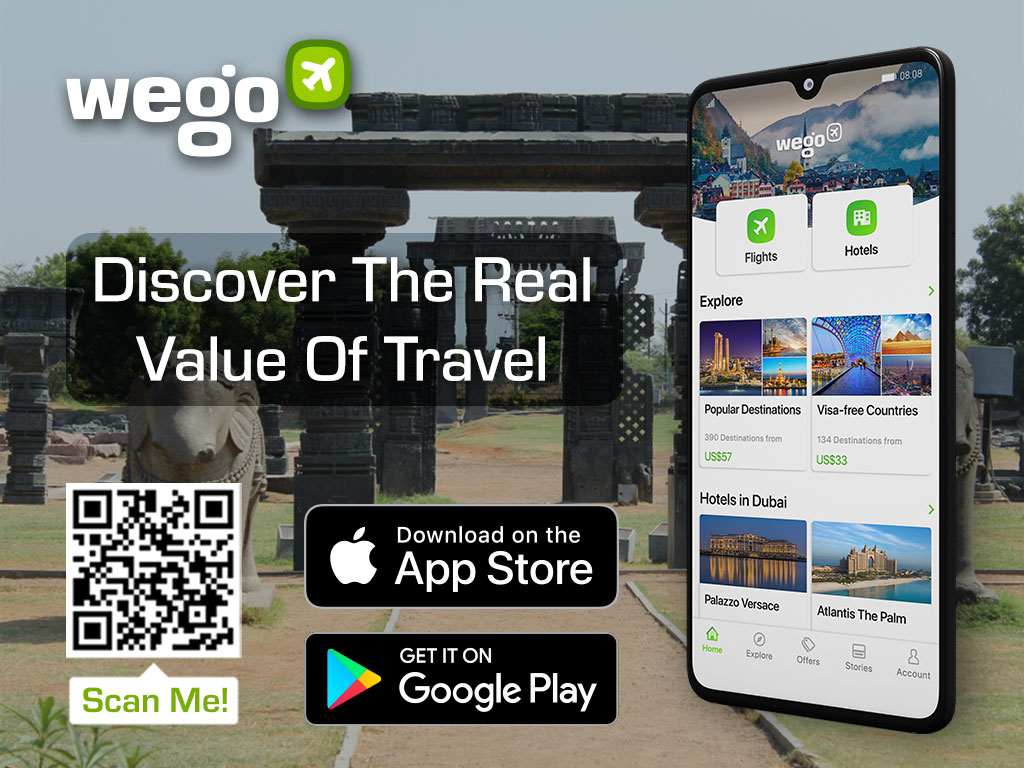 Telangana lockdown
The Telangana government, led by chief minister K Chandrashekhar Rao has extended the coronavirus disease (Covid-19)-necessitated lockdown in the state till June 19. The decision was taken keeping in view the number of Covid-19 cases in a few districts of the state. The extension of the pandemic-induced restrictions will come into effect from June 10.
Moreover, some relaxation has also been made in the lockdown timings.
Telangana decided to extend the coronavirus disease-induced restrictions keeping in view the rising number of Covid-19 cases in some districts — more specifically, the assembly segments of Miryalguda, Munugode, Nalgonda, Satthupalli, Devarakonda, Nagarjuna Sagar, and Madhira.
Covid- 19 – Disaster Management Act 2005, Extension of lockdown with certain modifications from 10.06.2021 to 19.06.2021 – Orders – Issued. pic.twitter.com/DqZYUJExjr

— IPRDepartment (@IPRTelangana) June 8, 2021
What is open?
Essential shops and services, such as the following, will remain open from 6 AM to 5 PM. When shops and other business establishments close down by 5 PM, people will be allowed till 6 PM to reach home from their offices.
Ration shops
Groceries and food shops
Dairies and milk booths
Fertiliser and seed shops
Medical stores
Banks and ATMs
Petrol pumps
Marriages will need prior permission and will be capped at 40 guests, while funerals can be attended by at most 20 mourners.
E-commerce (delivery) of goods and merchandise including food, pharmaceutical and medical equipment will remain functional.
What is closed to visitors/attendees?
The state government has ordered the following establishment to keep their doors shut:
Cinema halls and theatres
Swimming pools
Clubs and bars
Gyms and sports stadia
Amusement parks
Religious places and places of worship
All Anganwadi centres
Religious, social, political, sports, entertainment and culturla gatherings are not allowed during this period.
Who is exempted?
The state government has given an exemption to those working in the following sectors from the lockdown restrictions:
Media, print as well as electronic
Healthcare and medical services, both government and private
Pharmaceutical companies, companies manufacturing medical equipment, medicine distributors, and pharmacies
Works related to the agriculture produce, allied sectors, works undertaken with the agriculture machines, seed manufacturing companies, and other agro-based sectors
Transport of paddy and supply to Food Corporation of India
Supply of drinking water, sanitation works in rural and urban areas
Power generation, distribution and their allied services
Transportation on national highways
Petrol and diesel pumps would be open on the national highways from 6 AM to 5 PM
All construction and project activities, where workers are available in-situ or in secured labour camps
Warehousing and cold storage activities
LPG supply of the cylinders
MGNREGA works
Private and public security services
IT and ITes, including telecom, postal and internet services
Are offices open?
Only the following departments and offices of the state government will be fully operational:
Health, Medical and Family Welfare
Police Department
Urban Local Bodies / Panchayat Raj Institutions
Fire
Electricity and water supply
Taxation, Excise, Commercial Tax, Transport, along with the societies and corporations
Agriculture, Horticulture and allied departments
Civil Supplies department
All staff and officers drafted for COVID-19 related activities
All these government offices can work at fully functional staff capacity.
Will transport facilities be available?
All public transport services including TSRTC buses, SETWIN, Hyderabad Metro, taxis, auto-rickshaws will be functional from 6 am to 6 pm.
Movement of health care workers and passengers for accessing emergency medical services shall be permitted thereafter as well. Interstate bus services by private and public operators stand suspended.
Can you travel to/from Telangana during the lockdown?
Check posts have been set up along the Telangana border. Passenger vehicles will be regulated, while goods carriers can move unrestricted.
All inter-state bus and transport services, both private and public, have been suspended.
Will Telangana lockdown be extended?
The extension of the restrictions will depend on the outcome of this lockdown. If the state sees the much-needed drop in cases, an extension may not be necessary.
What is the Telangana e-Pass and who needs it?
The e-Pass is required by anyone who requires to move during the lockdown hours. This applies to those travelling to other States, inter-district travel and also for those travelling from one place to another in the tri-commissionerates of Hyderabad, Cyberabad and Rachakonda.
It will not be issued to those living in containment zones, those going to containment zones, and those who are exhibiting symptoms of COVID-19 such as cough, cold, and throat infection.
To apply for the pass, follow these steps:
Open the portal.
Click on the orange e-Pass button and select the district or commissionerate you reside in.
Fill in your personal details like name, contact information, Aadhaar card number, the purpose of travel/movement during lockdown hours, and details of the vehicle like type, KYC number and registration number.
Enter the route details- which district/commissionerates you plan to travel between.
Select the dates for the validity of your pass.
Next, you'll have to give your correspondence address.
Select the seating capacity of your vehicle and the number of people who will travel with you from the dropdowns.
Upload your photo, KYV document, and purpose document (that shows proof of the reason you're travelling for).
Lastly, select the name of your jurisdiction and enter the captcha.
Submit the application.