The travel survey of Wego users revealed that approximately 70% of participants from around the world are eager to get vaccinated so they can travel for leisure and about 65% intend to do so this year.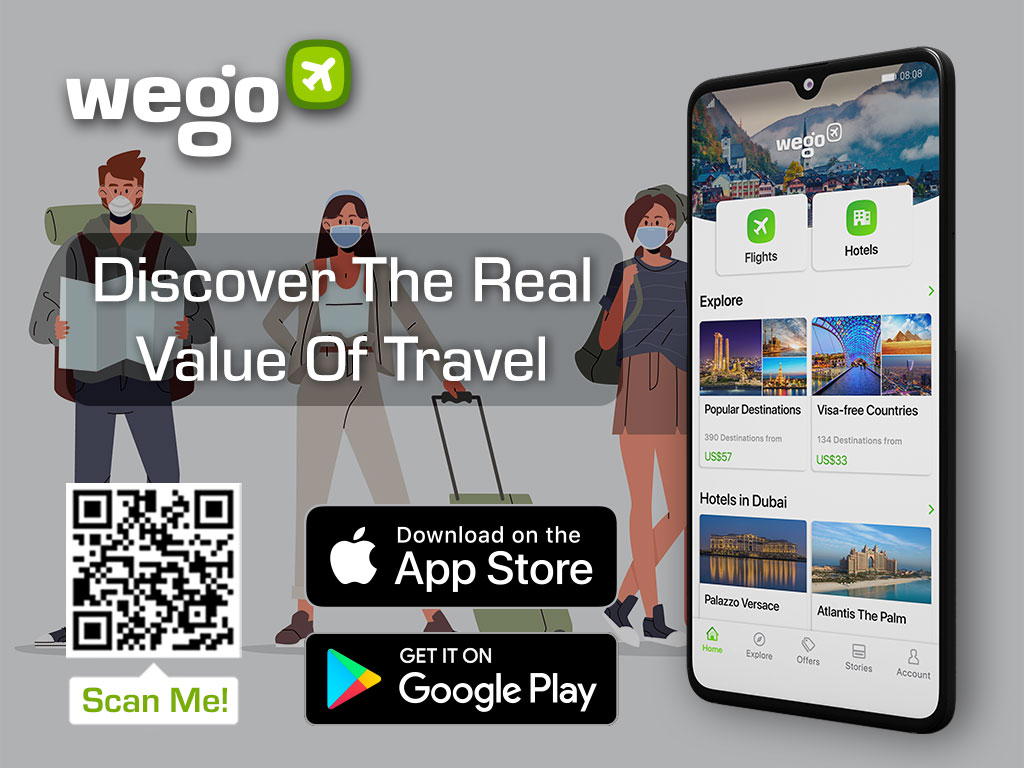 Vaccination has been touted as one of the keys to restarting international travel and restoring travellers' confidence. Users appear to agree; 72% believe that it is important to get vaccinated before travelling and the majority (63%) express desire to travel more once they get their shot.
According to our survey, users look favorably toward vaccination to do away with most travel restrictions and requirements.
73% want to get vaccinated to be allowed to enter a destination.

60% want to get vaccinated so they won't need to be tested before and after entering a country.

74% want to get vaccinated to avoid quarantine on arrival.

69% want to get vaccinated to avoid movement restrictions within the destination country.
When it comes to mode of transport, airlines that provide fully vaccinated flights are also seen as a preferable option post-pandemic, with 41% of users claiming that they will only fly with airlines that carry fully vaccinated crew members and passengers.
Trust in vaccination varies
Our survey found that users place a huge trust in vaccines in general, but only to a certain extent. Only 21% of users are comfortable travelling to countries with high COVID-19 cases once they're vaccinated. Furthermore, around 47% of the respondents state that they will only travel to countries with low COVID-19 cases once they're vaccinated.
As mutant variants of COVID-19 virus have sprouted in places like the UK, Brazil, India, and South Africa, major vaccine producers are quick to reassure the public that existing vaccines will still be efficient toward the multiple variants of the virus. Wego users take a more cautious approach to this. About 55% express hesitancy to travel to countries with other variants of COVID-19 virus.
A robust vaccination program in the destination country is considered an attractive factor in travel planning, but Wego users are not quite as divided. 39% of the respondents would opt to exclusively travel to countries with high vaccination rates. A close percentage (36%), meanwhile, is fine with travelling to countries with low vaccination rates, once they have been vaccinated.
Does it matter which vaccine to get? 
Not all vaccines are considered equal in terms of boosting users' confidence. Users place higher trust in vaccines with high efficacy rates like Pfizer BioNTech when it comes to a prerequisite for travel. 59% of respondents are more comfortable travelling once they get vaccines with high efficacy rates.
Slightly more than half of the respondents (50.5%) are more hesitant to pack their bags if they've only been vaccinated with shots known to have lower efficacy rates, like SinoVac.
The type of vaccine used in the destination country is somewhat less of a concern, with 40% of users stating that they have no problem travelling to countries using vaccines with less international exposure. 34% are neutral on this issue.