This article is reviewed regularly (on a monthly basis) by Wego's editorial team to ensure that the content is up to date & accurate. 
Updated 27 July 2021
With the traffic light system firmly implemented in the UK, international travel is currently permissible with testing and quarantine requirements in place for different categories. Travellers looking to travel on to another destination can still transfer through UK's various international airports. 
For those whose itinerary includes the UK as a pit stop, here are the latest UK transit rules you need to know.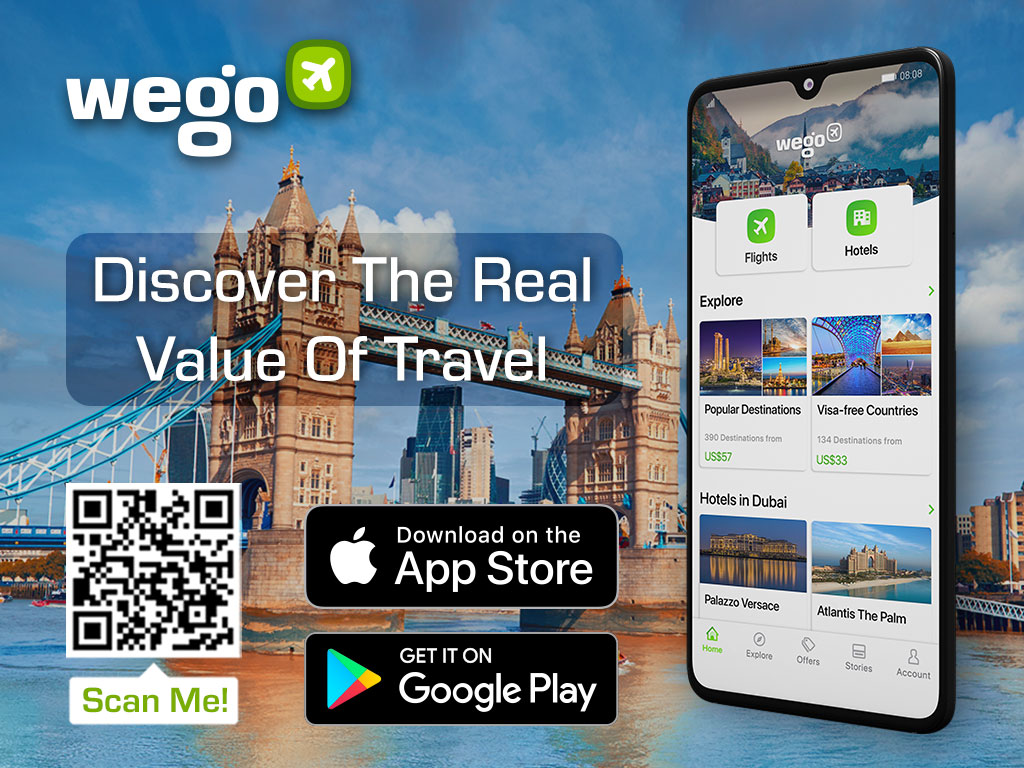 Disclaimer: As rules are updated at moment's notice, we recommend contacting the airlines prior to making travel plan to get the latest information on transiting in the UK.
Can I transit in the UK now?
Yes, providing you're not departing from and/or have not been in any countries currently on the UK red list in the last 10 days. Arrivals from red list countries are only permitted for residents and nationals of the UK.
Arrivals and transits from non-red list countries are permitted although quarantine rules may apply to travellers departing from orange countries depending on their vaccination status.
What should I prepare before transiting in the UK?
Before travelling or transiting in the UK, you must:
provide your contact details by completing the online

passenger locator form

provide proof of a negative COVID-19 test
If your itinerary involves going through border control and leaving the airport for under 48 hours, you need to do the following when completing your passenger locator form.
select 'Stay in the UK' under the Your Travel Plans section

reply 'I will be travelling for an exempt reason' to the question about whether you are required to self-isolate on arrival

select the Exemption options, and then select 'Transit Exemption'
The above guide also applies should your layover involves the Channel Islands or the Isle of Man. You may need to show evidence of onward travel and where you will be staying at the border.
Do I need a transit visa for a layover in the UK?
Depending on the country of departure, travellers may need a transit visa in addition to a standard UK visa for their layover. Consult the government website to determine if you would need a standard visa as well as a transit visa.
What are the types of transit visa available?
There are two different types of transit visas depending on whether or not you're going through border control upon arrival in the UK.
Airside transit
Apply for a Direct Airside Transit Visa (DATV) if you'll be changing flights in the UK and will not be going through UK border control.
Landside transit
Apply for a Visitor in Transit visa if you'll be going through UK border control but leaving the UK within 48 hours.
You'll need to apply for a Standard Visitor visa if:
you need to stay longer in the UK

you can prove you need to frequently pass through the UK over a longer period
How much is the UK transit visa?
Please note that the fees may vary slightly depending on which country you're in.
Direct Airside Transit visa (DATV) – £35

Visitor in Transit visa – £64
How do I obtain the transit visa?
In order to obtain the UK transit visa, you must be able to prove that:
you'll be in transit to another country, with enough funds and the intention to travel on

you can enter that country

the only purpose of your visit to the UK is transit
It's worth noting that you would not require a transit visa if you:
Do I need to quarantine or get tested while transiting in the UK?
If you're transiting through England for the sole purpose of continuing your journey to international destinations, you will not be required to quarantine on arrival or take a COVID-19 test on or before day 2 and day 8. This applies if you are transiting airside or landside.
However, you must either remain within your port of entry until your departure from England or travel directly from your port of entry to another port of departure in England.
If you're travelling on within the UK, Ireland, the Channel Islands and the Isle of Man, you will have to comply with the rules for testing and quarantine in those places.
If you have been in a red list country in the 10 days before you arrive, you must quarantine in a managed hotel at the airport where you arrive in England.
You should book your managed hotel package before you travel.