This article is reviewed regularly by Wego's editorial team to ensure that the content is up to date & accurate. 
Updated October 2023
The United Kingdom is open for all travellers around the world including those from Kuwait. Navigating the pathways of international travel from Kuwait to the United Kingdom necessitates a pivotal endeavor: securing a UK visa. As Kuwaiti residents aspire to explore the enchanting landscapes and dynamic culture of the UK, understanding the intricacies of the visa application process becomes paramount. Read further to know about what kind of visa you need before you pack your bags.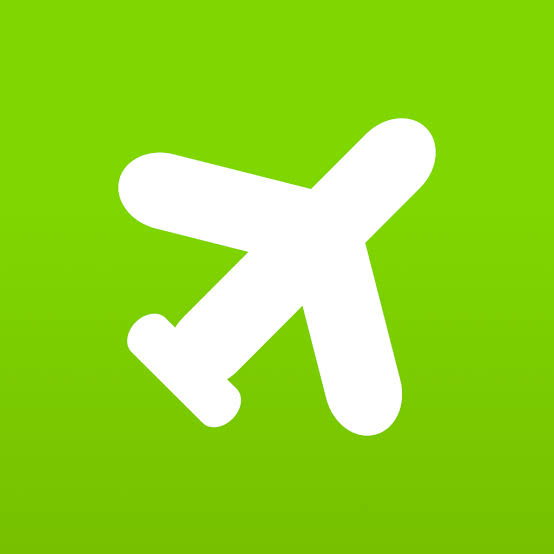 Book cheap flights to United Kingdom now
UK visa from Kuwait latest news
Recently, the UK Government has made a significant announcement regarding changes to the visit visa criteria for individuals from GCC countries.
The Government will eliminate visit visa requirements for nationals from the UAE, Saudi Arabia, Qatar, Kuwait, Oman, Bahrain, and Jordan. Instead, they will be granted an Electronic Travel Authorisation (ETA) at a cost of £10 ($12), which will be valid for two years. This means that Gulf travelers and Jordanians will now have entry requirements equivalent to those of citizens from the US and Australia.
The implementation of this program will commence in October 2023 for Qatari nationals, followed by the remaining Gulf Cooperation Council states and Jordan in February 2024. Furthermore, there are plans to expand this initiative globally throughout 2024.
Do Kuwaitis need a visa to go to the UK?
Yes, Kuwaitis need a Standard visitor visa or an electronic visa waiver to go to the UK, depending on their needs and how long they are planning to stay.
In addition to the EVW, all travellers from Kuwait will soon require the UK Electronic Travel Authorisation (ETA) for entry. The ETA is not a visa, and Kuwait travellers will maintain their EVW eligibility but will need an ETA to cross the UK border.
Check out our article below to learn all about the UK ETA:
Standard visitor visa
With a Standard visitor visa, you can visit the UK for tourism, business, study (courses up to 6 months) and other permitted activities that we have listed below:
for tourism, for example on a holiday or vacation
to see your family or friends
to volunteer for up to 30 days with a registered charity
to pass through the UK to another country ('in transit')
for certain business activities, for example, attending a meeting or interview
to take part in a school exchange programme
to do a recreational course of up to 30 days, for example, a dance course
to study, do a placement or take an exam
as an academic, senior doctor or dentist
for medical reasons
There are some things that you can not do with this Standard visitor visa:
perform paid or unpaid work for a UK company or as a self-employed person
claim public funds (benefits)
live in the UK for long periods of time through frequent or successive visits
marry or register a civil partnership, or give notice of marriage or civil partnership – you'll need to apply for a Marriage Visitor visa
You might be able to apply for an extension within certain circumstances.
Standard visitor visa eligibility
You must have a passport or travel document to enter the UK. It should be valid for the whole of your stay.
You must be able to show that:
you'll leave the UK at the end of your visit
you're able to support yourself and your dependents during your trip (or have funding from someone else to support you)
you're able to pay for your return or onward journey (or have funding from someone else to pay for the journey)
you'll not live in the UK for extended periods through frequent or successive visits, or make the UK your main home
You may need to meet extra eligibility requirements if you're visiting the UK:
to study, do a placement or take an exam
as an academic, senior doctor or dentist
for medical reason
Standard visitor visa application
You can apply for standard visitor visa on the official UK Immigration service website here. Once you've started your application you can save your form and complete it later.
If you're applying with family members, each person must have their own application and pay the fee. They need to attend their own appointment at a visa application centre.
You can apply on behalf of your partner and child if they cannot apply for themselves.
You can also visit the Embassy of the United Kingdom if you have some inquiries about visas. Below is the address of the Embassy of the United Kingdom in Kuwait:
British Embassy
Arabian Gulf Street
Dasman
Kuwait City
Kuwait
Telephone: +965 2259 4320
Website: http://www.gov.uk/contact-consulate-kuwait
Working hours: Sunday to Wednesday 07:30 – 15:30, Thursday 07:30-13:30.
UK electronic visa waiver (EVW)
Kuwait is one of a number of countries whose citizens are eligible to apply for a UK electronic visa waiver. The travel document is quick and easy to obtain, and it is completely online.
The EVW UK visa for Kuwaitis allows travellers to enter Great Britain and Northern Ireland for the purposes of:
Tourism
Business
Study
Short-term medical treatment
The holder of a UK EVW can stay in the UK for up to 6 months. If they plan to stay for longer than 6 months, they must apply for a visa.
UK electronic visa waiver application
The EVW for Great Britain can be obtained between 6 months and 48 hours before travelling to the United Kingdom. Please note that in order to successfully apply for UK electronic visa waiver, Kuwaitis are expected to have:
Valid Kuwaiti passport
Email address to receive the EVW
Credit or debit card for the processing fee payment
Kuwaitis can apply for the EVW in 3 simple steps:
Fill out the UK EVW application form here.
Input their personal data such as data from passport, current address, and travel plans
Pay the processing fee and submit the application
Receive the approved document via e-mail
How much does UK visa cost for Kuwaitis?
A standard visitor visa will cost you around £115 or KWD 43 with a maximum stay length of 6 months and you can apply for an extension. Meanwhile, an EVW will cost you around £30 or KWD 11 with only maximum stay length of 6 months.
[Total:

121

Average:

4.8

]