This article is reviewed regularly by Wego's editorial team to ensure that the content is up to date & accurate.
Updated March 2023
Anyone who's been to the United States of America will tell you that the great American experience has many facets; from major cities whose mere mention evokes countless cultural, culinary and leisure references, to the millions of kilometres of impeccably maintained highways cutting through arid deserts, ancient redwood forests, and golden wheat fields spanning the horizon.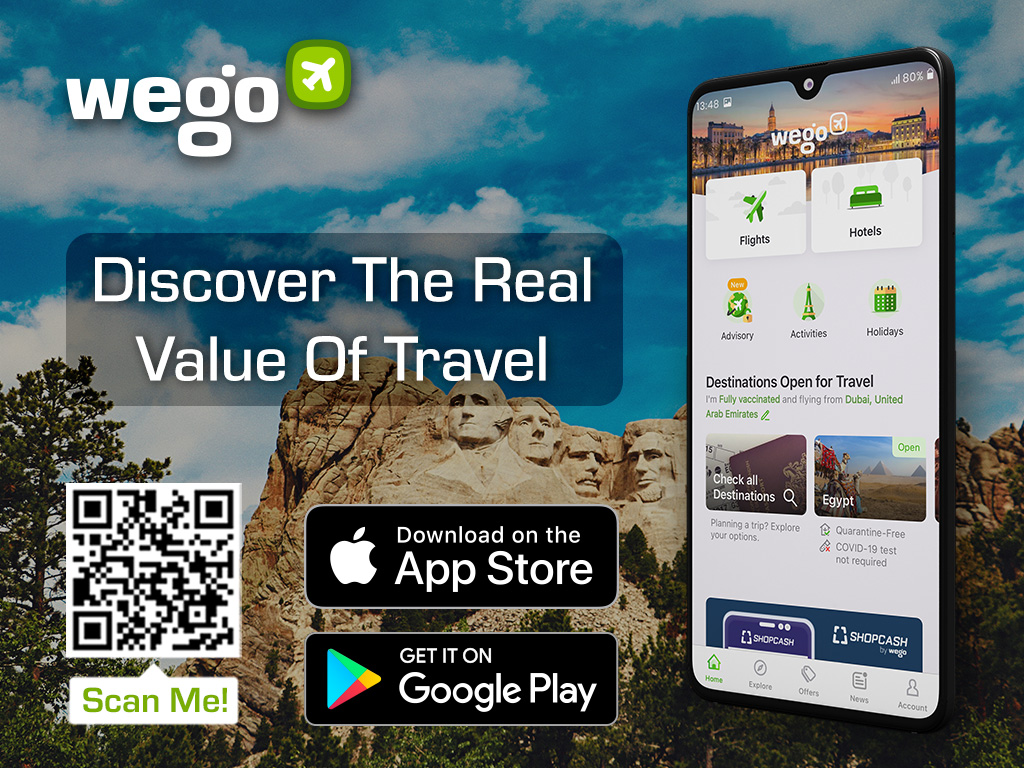 For Saudi citizens looking to travel to the States, here are all the visa requirements for travelling to the states including how to apply for one, the required documents, and the visa cost.
10-year US visit visa for Saudi citizens
Citizens from Saudi Arabia will soon be able to apply for a 10-year US visit visa, under an agreement reached during President Joe Biden's visit to the Kingdom.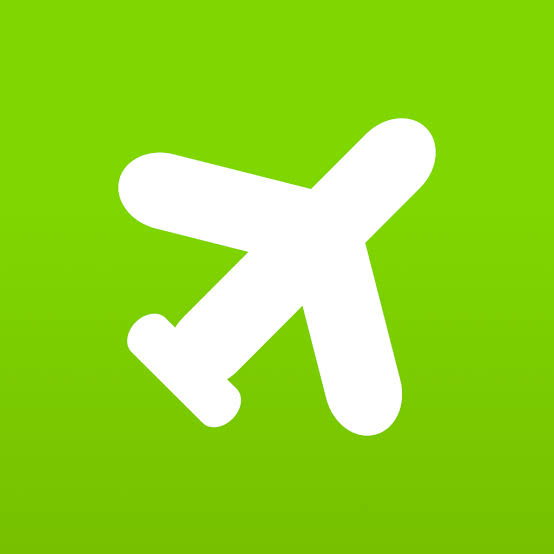 Book cheap flights from Saudi Arabia to America now
According to the announcement made by the US embassy in Riyadh, the agreement will extend the validity of visitor visas (Business/Tourist visas) for Saudi citizens from five years to a decade, starting from 1 August 2022.
The extended visas come after the US also issued a visa interview waiver that allows Saudi citizens aged over 50 to not attend in-person interviews for the renewal of their tourist visas to the US.
US visa Saudi Arabia requirements
Citizens from Saudi Arabia travelling to the US need to apply for a visa to enter the Kingdom. Saudi Arabia is not currently eligible for the US Visa Waiver Program (VWP), and hence a visa is required for entry.
There are numerous types of visas being offered by the US. However, visit and employment visas are some of the most commonly issued visas.
Visitor visa
The US visitor visa allows holders to visit and stay in the US for a maximum of six months.
Business/Tourist visa (B-1/B-2)
The Business visa (B-1 visa) is reserved for travellers looking to visit the US and engage in business meetings and negotiations, attend conferences and fairs, and draw up contracts.
Alternatively, the Tourist visa (B-2 visa) allows holders to enter the US for leisure-related activities. This includes vacationing, visiting friends or relatives, undergoing medical treatments, and participating in social events.
Business/Tourist visa requirements
If you apply for a B-1/B-2 visa, you must demonstrate to a consular officer that you qualify for a U.S. visa in accordance with the U.S. Immigration and Nationality Act (INA). You must overcome this legal presumption by showing:
That the purpose of your trip to the United States is for a temporary visit, such as business, pleasure, or medical treatment
That you plan to remain in the United States for a specific, limited period of time
Evidence of funds to cover your expenses while in the United States
That you have a residence outside the United States, as well as other binding social or economic ties, that will ensure your return abroad at the end of your visit
Please note that some foreign nationals may be ineligible for visas according to The Immigration and Nationality Act. Find out more about The Immigration and Nationality Act and visa ineligibility here.
Work visa
The work/employment visa allows holders to temporarily work in the US as lawful non-immigrants. A Saudi citizen wishing to work in the U.S. temporarily as a nonimmigrant, under U.S. immigration law, must acquire a specific visa based on the type of work they will be doing.
Most temporary work visa categories require that your prospective employer or agent file a petition, which must be approved by the U.S. Citizenship and Immigration Services (USCIS) in the United States before you can apply for a work visa.
All applicants for H, L, O, P and Q visas must have a petition I-129 approved on their behalf by USCIS before they can apply for a work visa at the U.S. Embassy or Consulate.
Please note that you are required to carry your I-129 petition receipt number to your interview at the U.S. Embassy or Consulate in order to verify your petition's approval. The approval of a petition does not guarantee the issuance of a visa if you are found to be ineligible for a visa under U.S. immigration law.
Student visa
The Student visa allows foreign citizens to visit the United States for study purposes. However, before applying for a visa, all student visa applicants are required to be accepted and approved by their school or program.
Once accepted, educational institutions will provide each applicant with the necessary approval documentation to be submitted when applying for a student visa.
Please visit the Global Support Services (GSS) website for complete information on applying for a nonimmigrant U.S. visa, including a directory of nonimmigrant visa categories.
US visit visa at Saudi embassies
Saudi travellers planning on travelling to the US must first apply for their visa either at the U.S. Embassy in Riyadh or the Consulate Generals in Jeddah and Dhahran.
The Consular Sections of the U.S. Embassy in Riyadh and the Consulate Generals in Jeddah and Dhahran are responsible for providing visa services to those seeking to enter the United States for a temporary period and for those wishing to take up indefinite or permanent residence in the United States.
Please note that if you have an urgent matter and need to travel to the US immediately, you can follow the guidance provided at  http://www.ustraveldocs.com/sa to request an emergency appointment.
Riyadh
Please find the address of the U.S. Embassy in Riyadh below:
U.S. Embassy Riyadh
Al Safarat, Abdullah Ibn Hudhafah As Sahmi Street Roundabout no. 9، Riyadh, Saudi Arabia
+966 11-835-4000, +966-11-4887360
Dhahran
Please find the address of the U.S. Consulate General Dhahran below:
U.S. Consulate General Dhahran
P.O. Box 38955
Dhahran Airport 31942, Saudi Arabia
(966-13) 330-3200, (966-13) 330-0464
Jeddah
Please find the address of the U.S. Consulate General Jeddah below:
U.S. Consulate General Jeddah
Al Safa Street
Al Muhammadiyah District, near the new American School building, Jeddah, Saudi Arabia
+966 12 220 5000
US visa for Saudi residents appointment
To start your US visa application or make your appointment, please follow the steps below.
Step 1: Complete the online visa application
You must fill out the Nonimmigrant Visa Application, Form DS-160. Please note that once the form is submitted, you cannot make any changes.
If you need assistance, please consult an immigration lawyer or translator.
Step 2: Pay the visa fees
After completing the form you will be required to pay the visa fee. The visa fee page lists the visa types and correlating visa fees in U.S. dollars and local currency.

To pay your visa fee, read the Bank and Payment Options page You will be required to create a profile and keep your receipt number to book your visa appointment.
Step 3: Schedule a visa appointment
After making the payment for your visa, you will need to:
Log in to your profile with the same credentials you used to pay your visa fee.
Once you are in the system, you will see your dashboard. Click on Schedule Appointment on the left-hand side menu.
This will start the process of scheduling your appointment, and you will need:

Your passport number.
The CGI reference number you wrote in the passport number field on your bank receipt. Click here if you need help finding this number.
The ten (10) digit barcode number from your DS-160 confirmation page.
Please note that as you go through the process you will be able to select your visa type, enter personal data, add dependents, select your document delivery location, confirm visa payment, and schedule your appointment.
Step 4: Gather the required documents
Before attending your visa interview, make sure to gather and prepare the following required documents:
A passport valid for travel to the United States with a validity date of at least six (6) months beyond your intended period of stay in the United States. If more than one person is included in your passport, each person desiring a visa must submit an application;
Your visa application (MRV) fee payment receipt
Your DS-160 confirmation page
Your e-mail address; and
If applicable, required documents based on visa class (Find out more information about each visa category here).
Step 5: Visit the US embassy or consulate
After scheduling your visa appointment, you will be required to visit the U.S. Embassy or Consulate on the date and time of your visa interview.
Please note that if your visa is approved, the visa will be sent to your designated location selected when you scheduled your appointment.
US visa fee for Saudi travellers
The application fee for the most common nonimmigrant visa types including Tourist, Business, Student, and Exchange visas is US$160 (SAR 608).
Alternatively, most petition-based visas, such as Work and Religious visas, are US$190 (SAR 722).
Please visit the visa fee page to find out the US visa fees for the other types of visas.
[Total:

254

Average:

4.6

]