This article is reviewed regularly (on a monthly basis) by Wego's editorial team to ensure that the content is up to date & accurate.
Last updated 22 June 2021
The United Arab Emirates has come a long way since commencing its COVID vaccination drive in December. The vaccination program is currently in full swing across the country with Pfizer, Sinopharm, AstraZeneca, and Sputnik V vaccines. The UAE has also started manufacturing its own vaccine, Hayat Vax, in collaboration with G42 and Sinopharm CNBG.
Haven't taken your jab yet? Keep reading to find out how you too can protect yourself from coronavirus.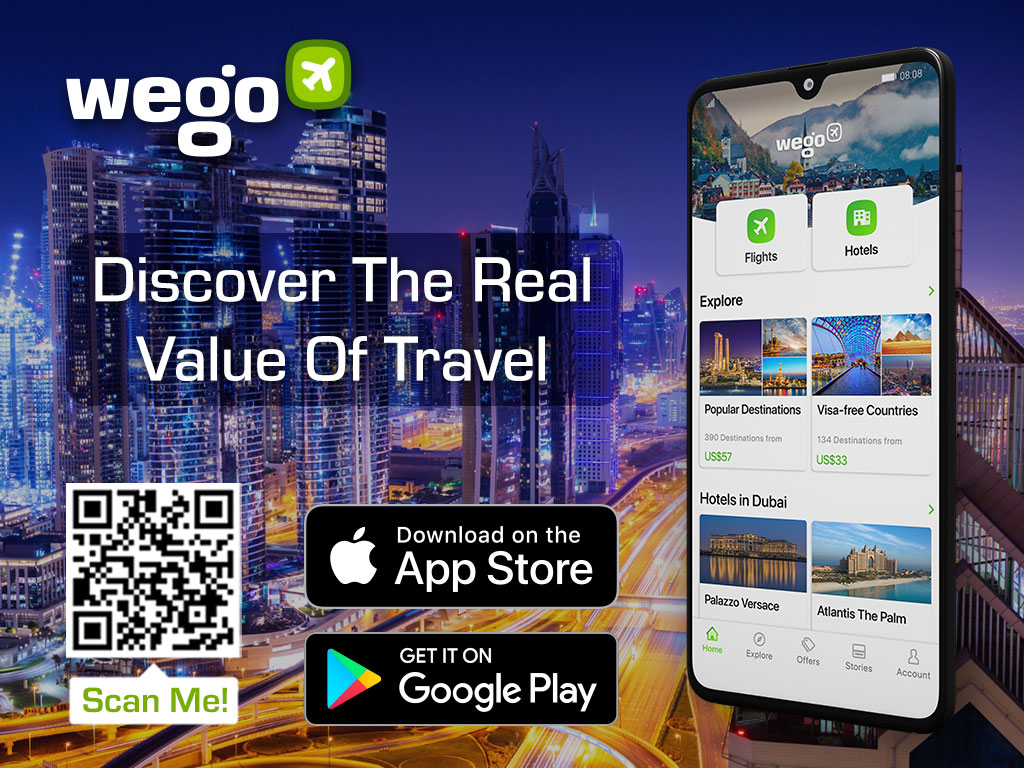 Who can take the vaccine?
Eligible citizens can take the vaccine jabs anywhere across the UAE free of cost. The vaccine is available to all citizens and residents of the UAE above 16 years of age.
The minimum age to receive the Sinopharm vaccine is 18 years, while that of the Pfizer vaccine has been reduced to 12 years. The Oxford-AstraZeneca vaccine will now be administered to anyone over 18 years of age, instead of the 18-65 age group as declared earlier.
However, only the following categories can walk into most vaccination centres without an appointment and get the doses on a priority basis:
UAE nationals and their household workers
Senior citizens and residents (those who are 60 years old and above)
People of determination
People with chronic illnesses
Those working in the health and education centres
For everyone else, appointments are mandatory. 
Keep in mind that the following people can't take the vaccine shots yet:
people with a history of convulsions,
epilepsy, encephalopathy or mental illness,
coagulation dysfunction,
those who have taken any live attenuated vaccine in the past one month,
those with a recent history of allergies,
those with disorders like Guillain Barre syndrome or transverse myelitis, and
those who had volunteered for the 4Humanity Phase 3 clinical trials.
The DHA has announced that, unlike before, pregnant women, breastfeeding mothers and women who are planning to conceive can take the Pfizer vaccine from 17 April. COVID-19 patients are also eligible now to take the shots as soon as their isolation period is over, they don't have to wait for 3 months to pass.
Making an appointment via call
Appointments can be booked with any one of the authorities:
Apart from these, bookings can also be done directly through certain private vaccine providers. More on that below.
Steps for booking the appointment
Dubai
All Emiratis aged 16 years and above and resident visa holders aged 40 and above can book their vaccination appointments through the Dubai Health Authority (DHA) app. DHA is also accepting registrations from elderly individuals above 60 years of age with a valid resident visa issued in any emirate if they can prove they are residing in Dubai.
Download the DHA app available on App Store and Google Play.
Log in using your DHA account or UAE Pass.
Click on "Book COVID-19 Vaccine".
Follow the symptom checker process and answer the questions carefully to determine your eligibility for taking the vaccine.
Schedule your appointment by choosing the nearest centre and the time slot convenient for you.
Review the details and confirm your appointment.
You will receive an SMS to confirm your appointment. It is advised that you read the consent form before attending the clinic.
DHA has made the vaccines available free of cost with 17 different private facilities. Check the full list of private vaccination centres and how you can book an appointment with them here.
Whatsapp appointment
You can now book appointments in Dubai through WhatsApp as well, via the 24/7 hotline.
Add the number 800 342 to your contacts.
Send a "Hi" on the app
Submit your Medical Record Number (MRN)
Select the vaccination centre and the appointment date and time as per your convenience
The AI-enabled system will provide the earliest appointment options in the selected centre. Users will then receive a confirmation message with the name of the centre, date and timing of their appointment.
Abu Dhabi
Residents and citizens holding Abu Dhabi visas can get the vaccine jabs at all SEHA-run facilities and participating Ministry of Health centres.
Download the Abu Dhabi Health Services Co.'s (SEHA) app available on Google Play and App Store
Click on "COVID-19 Vaccine Appointment" at the top of the page.
Choose centre type- "drive-through centre" or "other centre".
Click on "Book Appointment".
Enter details like name, date of birth, contact number, email address, Emirates ID, etc.
Select your preferred centre from their list of vaccination centres, and the date and time slot, as per your convenience, and confirm the appointment.
Appointments for vaccination of children in the 12-15 age group can be booked in the same way.
Sharjah, Ajman, and other Emirates
The Ministry of Health and Prevention (MoHaP) has launched the COVID-19 UAE app to streamline the process of booking appointments.
Download the MoHap app available on App Store and Google Play.
Choose "Residents, Workers and Families" on the booking screen.
Select your appointment category.
Provide personal details such as name, contact number, Emirates ID, etc.
Select appointment details – location, desired center, desired date, and preferred slot.
Click submit.
Enter OTP from the registered number.
View the details on the digital appointment card.
You will receive a confirmation SMS with appointment details.
Private vaccine providers
Mediclinic
With Sinopharm jabs available at several of their facilities, appointments can be made Mediclinic by calling 800 2000 for Abu Dhabi and Al Ain and 800 1999 for Dubai.
After arrival at the centre on the day of your appointment, you will be asked to show your Emirates ID and Al Hosn application on your mobile phone.
The staff will register your personal details and conduct a pre-vaccination medical assessment.
You'll have to sign consent forms, only after which you will be prescribed and administered the vaccine.
The vaccination is free of charge.
VPS Healthcare
Those aged 18 and above, staying in Abu Dhabi, Al Ain, Al Dhafra, and Sharjah can avail of the COVID vaccine, free of cost, at any of VPS Healthcare's vaccination centres by calling 800 5546 or registering on their appointment portal.
NMC Healthcare
The COVID vaccine is available at the following six facilities of NMC in Abu Dhabi, free for all Emirati nationals and UAE residents.
Mubadala Health
Mubadala has recently started administering the Pfizer vaccine at five of its facilities. Call 8004959 or send an email to [email protected] to book an appointment at a Mubadala Health vaccination centre.
Over 200 free vaccination centres have been set up across the UAE. Check them here.
Booster doses
Abu Dhabi has started offering booster doses of Sinopharm vaccine to those who have completed 6 months after receiving the second dose of the vaccine. You need not register to avail of this facility. The booster shot will be available on a walk-in basis at the centre where you took the earlier doses.