This article is reviewed regularly (on a monthly basis) by Wego's editorial team to ensure that the content is up to date & accurate.
Updated 18 August 2021
The number of people vaccinated around the world is increasing day by day, and with it, comes the easing and relaxing of travel and quarantine restrictions.  
So how does vaccination affect travel for vaccinated individuals? Can we even travel without a vaccine certificate nowadays?
Let's discuss the prevalence and role of the COVID-19 vaccine for travel in a post-pandemic setting.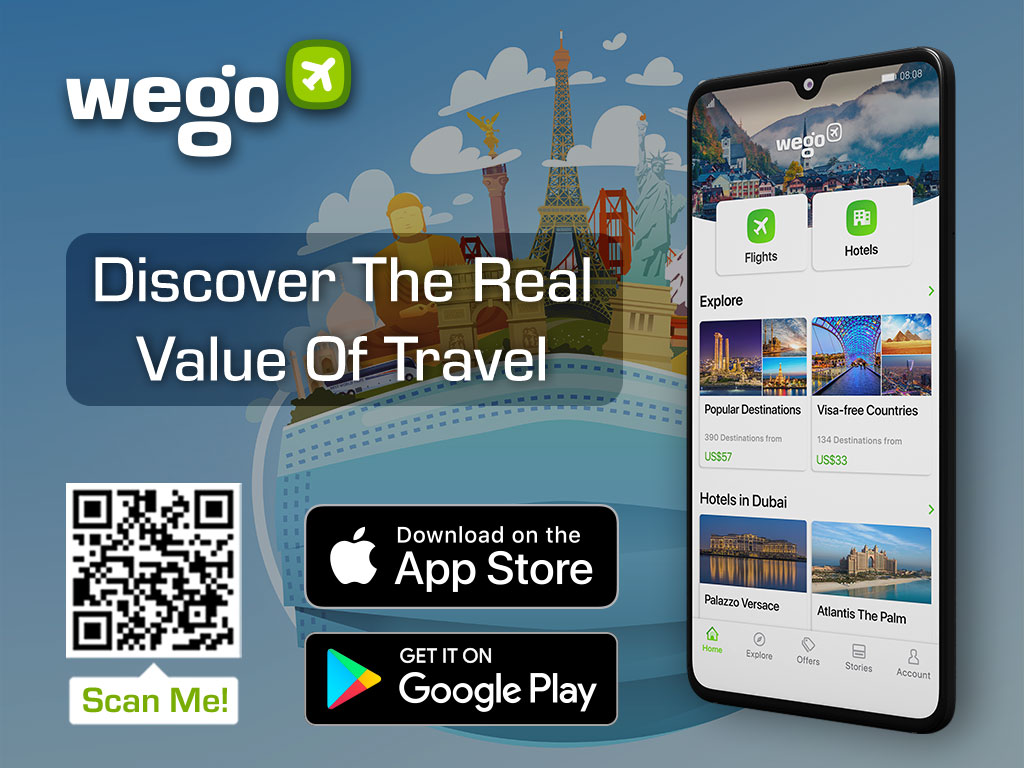 Do I now need to get vaccinated to travel?
Mostly, yes.  
Although there is no universal consensus adopted by all governments regarding the role of COVID vaccination in global travelling, some countries have effectively relaxed entry rules and requirements for fully vaccinated travellers. 
However, it should be noted that this does not mean that travellers are generally required to be vaccinated—it is still very much possible to travel internationally without a COVID vaccine certification. 
What are the advantages of vaccine certification for travel?
When travelling, individuals with vaccine certificates currently benefit from the omission and exemption of quarantine obligations and sometimes even the requirements for on-arrival tests. 
In the absence of proof of vaccination, you may have to prepare yourself to comply with significantly stricter measures than those able to produce vaccine certificates.
Even when entry is granted, non-vaccinated travellers may just find themselves barred from entering public venues such as restaurants, sporting arenas, malls and many others in their destination. 
In short, the elimination of the quarantine and/or test obligation brought about by procuring a vaccine certificate will better facilitate entry and enhance the quality and the condition of your stay at your travel destination.
What countries are requiring vaccines for travel?
There are countries currently requiring their citizens to have been fully vaccinated prior to embarking on international travels. Additionally, visitors to some of these countries are also required to produce proof vaccination to enter or to be exempted from testing and/or quarantine.
Saudi Arabia
Saudi Arabian residents can only fly to permitted countries under the condition that they have received the full doses of government-approved vaccines. Conversely, tourists looking to enter the country also need to be fully vaccinated with Saudi-approved vaccines.
Kuwait
Like the KSA, Kuwait is also banning unvaccinated residents from travelling internationally. Only pregnant women, children and those with medical conditions will be exempted.
Unvaccinated arrivals to kuwait are required to undergo a 7-day hotel quarantine followed by a 7-day home quarantine, while fully vaccinated travellers can enjoy spending quarantine period at home.
Pakistan
The government has recently stated that vaccine certificate is mandatory for air travel as part of the authorities' efforts to curb the spread of the coronavirus pandemic.
The country's Civil Aviation Authority had earlier issued a notification stating that no Pakistani passengers of 18 years of age and above would be allowed to undertake air travel without proof of COVID-19 vaccination.
The Caribbeans
St. Kitts & Nevis has effectively shut out non-vaccinated travellers from entering its borders by implementing a fully-vaccinated tourist policy only.
The same restrictions also apply to visitors to Grenada; only those who have been vaccinated at least two weeks before departure to the 'Spice Isle' will be granted entry. Note that children under 13 are exempted along with citizens of Grenada. 
European countries
27 member countries of the EU and six additional countries have been fully connected to EU Digital COVID Certificate (EUDCC) gateway.
The certificate is recognized in the EU and in all Schengen countries enabling a person who has either been vaccinated against Corona, recovered from it or tested negative for it, to travel in Europe with as few restrictions as possible.
Essentially, holders of the vaccine passport should, in principle, be exempt from quarantine and mandatory testing. 
Which vaccines are most widely accepted for international travel?
*The information on countries accepting a particular brand of vaccine is accurate at the time of writing
Oxford/AstraZeneca
Without a doubt, the most widely accepted vaccine is the Oxford/AstraZeneca vaccine, also known as Covishield and Vaxzevria. The AstraZeneca vaccine is currently accepted in 121 countries around the world.
Countries across the EU as well as the UK recognize the vaccine under the brand name Vaxzevria. Countries across Asia and Oceania have also approved the vaccine with some of the more notable ones include India, Saudi Arabia, the UAE, and Australia, among others. The US has secured some 300 million doses of the AstraZeneca vaccine although it has yet to approve it for use.
Pfizer/BioNTech
Next in line is the Pfizer/BioNTech vaccine. While a total of 97 countries have indeed approved the vaccine, many have yet to actually be able to procure it. Most of the Pfizer vaccine doses have been acquired by the world's wealthier countries the likes of the US, the UK, Singapore, Kuwait, Qatar, the UAE, and many European countries. 
Sputnik V
With 71 countries recognizing Russia's Sputnik V, the adenovirus vector vaccine allows travellers to enter countries such as Pakistan, the UAE, as well as some European countries namely Hungary, Montenegro, and North Macedonia among others.
Moderna
The Moderna vaccine is accepted in 68 countries making it one of the more recognized vaccines. Also known as Spikevax, scores of countries in Europe will accept travellers jabbed with the vaccine, as will the US, the UAE, Saudi Arabia and so on. 
Sinopharm
Finally, China's Sinopharm vaccine is currently accepted by 60 countries worldwide. Among others, the Sinopharm vaccine is recognized for travel in the UAE, Bahrain, Indonesia, Malaysia, and others.