This article has been reviewed by Wego's editorial team to ensure that the content is up to date & accurate.
Updated 05 September 2022
The resumption of international flights and the reopening of airports throughout the Kingdom witnessed international travel to and from Saudi Arabia gradually being restored. Major airlines, such as Saudia (الخطوط السعودية), Emirates, Air India, PIA, have largely resumed service to and from the Kingdom.
Moreover, Saudi Arabia has now scrapped most of its COVID restrictions, including the removal of both the use of masks in closed places and showing the health status on the Tawakkalna application for travellers entering the country. The Kingdom has also removed its travel ban on all countries that were barred from entering the Kingdom.
Keep reading to know the latest travel requirements needed to enter and leave the country. For Saudi travellers looking to venture abroad, here is a list of destinations where travel is allowed as per Saudia's travel guidelines. Arabic language guide is available here – الدول المسموح السفر لها من السعودية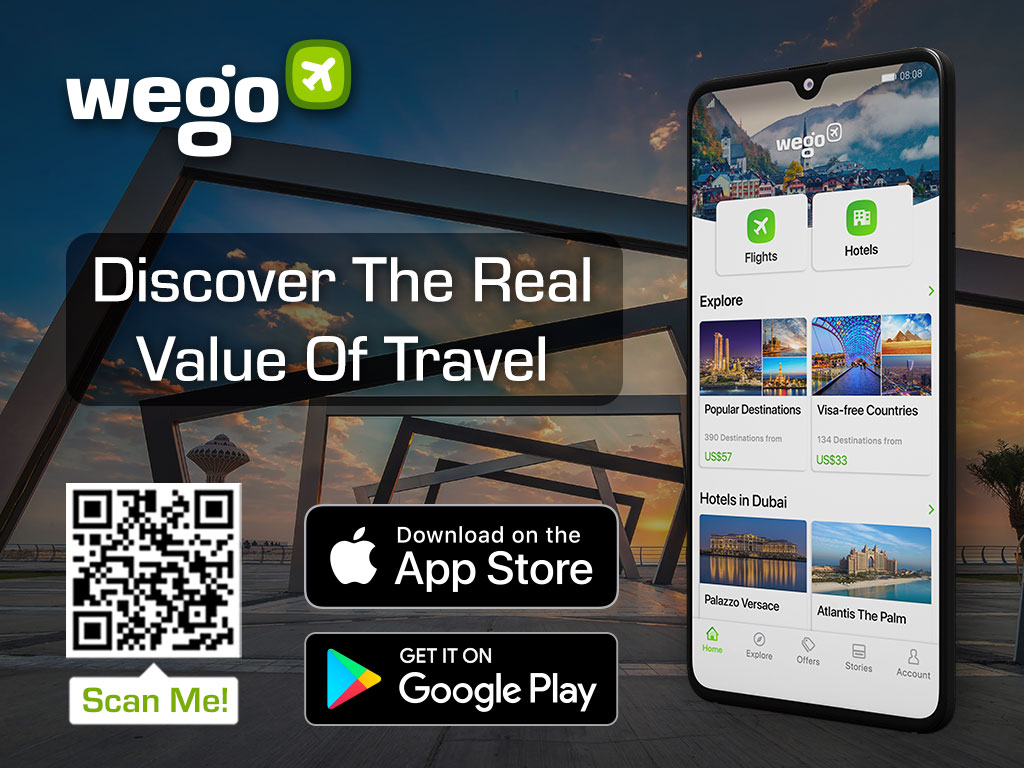 Who can fly abroad now?
Only fully vaccinated Saudi citizens may travel abroad and take domestic flights. All Saudi citizens are required to follows the requirements given below to travel abroad:
Received three doses of COVID-19 vaccine, with the third dose received after eight months of taking the second dose
Exemptions for those groups who have received a vaccine waiver on medical grounds as per the status on the Tawakkalna application
Those under 16 and 12 require two doses of the vaccine
As for those who are under the age of 12, they are required to have a valid insurance policy against coronavirus while travelling.
Travel ban
The travel ban on countries that pose a risk of transmission still remains in force. Saudi travellers are strictly prohibited from travelling to the following countries:
Syria, Iran, Afghanistan, Yemen, Somalia, the Democratic Republic of the Congo, Libya, Armenia, Belarus, and Venezuela.
Saudi Arabia has announced that citizens who travel to red-list countries amid the COVID-19 pandemic will be in clear violation of the law and risk being slapped with a three-year international travel ban. Violators will be held legally accountable and heavy penalties will be imposed upon their return, said the official, adding that offenders would not be allowed to travel outside the Kingdom for a period of three years.
Entry guidelines 
All COVID‑19 restrictions for travel to Saudi Arabia have been lifted. Passengers are no longer required to hold a COVID‑19 vaccination certificate or a COVID‑19 test result to enter the country. Quarantine restrictions have also been lifted.
Saudia's flights are mostly functional and are subject to change according to the changing travel scenarios and restrictions imposed by governments. Saudi Airlines' international and domestic flight operations are available for passengers, on condition that they are eligible for travel by adhering to the entry and exit restrictions placed by their destination countries and Saudi Arabia. 
Where can Saudis travel to now?
The majority of travel destinations are now open for Saudi tourists. Some countries have relaxed their regulations for travellers from the Kingdom, while some have done away with them altogether.
Here are the most prominent countries open for travel and tourism that you, as a Saudi passport holder, can travel to without being quarantined or with minimal quarantine. 
The Weqaya Health Authority has classified countries as low, moderate, high and very high risk, on the epidemiological status of these countries. 
Note: Travel restrictions are subject to change at a moment's notice.
Low-Risk Countries
Quarantine not required
Belize. Fully vaccinated travellers no longer require a negative test but must show proof of vaccination for entry into Belize's airport, land borders or seaports. If unable to show proof or if unvaccinated, the traveller must present proof of a negative PCR result taken within 72 hours of arrival or a negative Antigen Rapid test taken within 48 hours of arrival.

Croatia. Croatia removed all border crossing restrictions, notably the requirement for non-EU citizens to present a COVID-19 certificate or proof of vaccination for entry to Croatia. There are no longer any COVID-related restrictions for entry to Croatia.
Cyprus. Cyprus no longer requires the completion of a passenger locator form (Cyprus Flight Pass) for entry into the country. The country has also removed country categorization and most travel-related COVID protocols
Denmark. Fully vaccinated travellers from Saudi Arabia are exempt from the requirements to be tested and isolate on arrival in Denmark 
Estonia. If you have been fully vaccinated within the last 12 months you can visit Estonia without any testing or quarantine.
Jordan. All travellers, whether vaccinated or not need not bring a negative PCR test from the country of departure. Visitors to Jordan are required to fill out this declaration form and obtain the free QR code that shall be presented upon boarding.
Lithuania. Lithuania ended all COVID-19-related entry restrictions on 1 May 2022. Travellers to Lithuania are no longer required to prove their vaccination status, recovery from COVID-19, have a negative COVID-19 test result on arrival or complete a passenger questionnaire. Self-isolation is no longer required.
Morocco. To enter Morocco, passengers are required to present a valid vaccine certificate as well as proof of a negative PCR test result, with the sample having been taken within 48 to 72 hours before boarding. 
Qatar. Non-residents of Qatar must register via the pre-travel registration system for people entering the State of Qatar on

ww​w.ehteraz.gov.qa.

All passengers must sign an Undertaking before arriving in Qatar. Fully vaccinated travellers from the Kingdom are exempt from quarantine and testing is optional. Passengers are also subject to a Rapid Antigen Test in a private clinic within 24 hours of arrival (this is not required in case of presenting Pre-travel RT-PCR upon arrival)
South Korea. Vaccinated travellers who have completed their COVID-19 vaccination in Korea or have completed vaccination overseas and have registered their vaccination history through the Quarantine COVID19 Defence (Q-Code) system before travelling to Korea will be eligible for quarantine exemption.
Switzerland. Fully vaccinated travellers from Saudi Arabia are able to enter Switzerland without any quarantine and pre-testing measures. 
Quarantine required
Australia. Travellers do not require a pre-departure COVID-19 test to enter or transit Australia regardless of their COVID-19 vaccination status. Each state and territory is responsible for determining and managing quarantine requirements. You should check the requirements for the state or territory in which you will arrive.
Moderate Risk Countries
Quarantine not required
Bermuda. All visitors to Bermuda 2 years old and up are required to have an approved Travel authorisation to enter Bermuda. All visitors aged 2 and older must take a COVID-19 test before entering Bermuda and upload the negative result to their Travel Authorisation application form. Fully vaccinated visitors may take either a COVID-19 NAAT test (PCR, LAMP or TMA) no more than 4 days before arrival, or a supervised antigen test no more than 2 days before arrival.
Barbados. Fully vaccinated people (2 doses administered more than 14 days prior to arrival or a single dose where only one dose is administered) are not required to complete a pre-arrival COVID-19 test and will not be subject to testing* or quarantine on arrival.
Bosnia and Herzegovina. As of May 26, 2022, BiH authorities have removed entry restrictions related to COVID-19.
France. Saudi Arabia has been added to France's green list, which means that Saudis can travel there without the need to provide proof of their purpose of entry, undergo multiple tests or quarantine.
Poland. Passengers arriving from outside the Schengen area must present a negative COVID‑19 test result in Polish or English.
The United Kingdom. Whether you are vaccinated or not, while entering the UK, you do not need to:

complete a UK passenger locator form before you travel to England from abroad
take any COVID-19 tests before you travel or after you arrive
quarantine when you arrive

The United States of America. The US will allow fully vaccinated individuals to enter the country. Fully vaccinated travellers are exempted from quarantine.
High-Risk Countries
Quarantine not required
Canada. Pre-entry tests are no longer required for fully vaccinated travellers entering Canada by land, air or water. You must still use ArriveCAN within 72 hours before your arrival in Canada.
The Dominican Republic. Travellers are not required to take any pre-departure tests but will be subject to randomized breath testing and health screening on arrival. Quarantine is required only if you exhibit symptoms of COVID-19. Passengers must complete an "Electronic Ticket" form.
El Salvador. You do not need proof of COVID-19 vaccination or a negative COVID-19 test in order to enter the country. You should, however, bring proof of vaccination with you, as this may occasionally be required for entry to specific events.
Georgia. Fully vaccinated travellers from around the world can visit the country of Georgia. Travellers just need to show proof that they received two doses of a COVID-19 vaccine (or one dose, in the case of the J&J vaccine) at the border checkpoints.
Ghana. All travellers aged 18 years and over are required to provide evidence of being fully vaccinated against COVID-19 at the point of embarkation and upon arrival in Ghana. There is no pre-travel or on-arrival testing requirement if you are fully vaccinated. Non-resident unvaccinated travellers will not be granted entry into Ghana.
Greece. Testing and quarantine are not required if you can show a COVID-19 vaccination certificate showing that you are fully vaccinated at least 14 days before arrival. Effective 2 May 2022, all travellers, regardless of their country of origin, will be exempt from the requirement to present a valid vaccination, recovery, or test certificate upon their arrival.
Mexico. There is no need to provide a negative PCR test or quarantine on arrival, though most resorts ask guests to fill out health questionnaires. There are health screenings at airports. A completed "Cuestionario de identificacion de factores de riesgo en viajeros" must be presented to immigration upon arrival.
Montenegro. You do not need to provide your vaccination status or a negative test result for entry to Montenegro.
Nicaragua. Passengers are required to have a medical certificate with a negative COVID-19 test result.
Oman. The Omani authorities have removed all COVID-19 restrictions.
Serbia. You do not need to provide proof of your vaccination status or a negative test result for entry to Serbia.
The United Arab Emirates. All travellers must fulfil one of the below requirements:

Present a valid vaccination certificate(s) reflecting that the passenger is fully vaccinated with a vaccine approved by the WHO or the United Arab Emirates (UAE), and includes a QR code
Present a valid negative COVID‑19 PCR test certificate issued within 48 hours after the sample was collected and issued by an approved health service provider with a QR code
Present a valid medical certificate with a QR code issued by the relevant authorities that the passenger has recovered from COVID‑19 within 1 month from the date of recovery to the date of arrival
Very High-Risk Countries
Quarantine not required
Armenia. From 1 May 2022, Armenia has removed all COVID-19 entry restrictions and there is no need to present any proof of vaccination or negative PCR tests.
Bahrain. There is no PCR testing nor quarantine requirements for any arrivals regardless of their vaccination status, including those arriving via the Causeway.
Costa Rica. Testing is not necessary. Travellers must fill out the Health Pass form. Tourists can verify if they require entry with or without a visa at the following link: https://migracion.go.cr/Paginas/Visas.aspx.
Ecuador. A completed "Declaracion de salud del viajero" must be presented upon arrival. Travellers over 3 years old have the option to either present their full COVID-19 vaccination certificate (i.e. both doses for those vaccinations which consist of two doses), received at least 14 days prior to the flight date, or a negative laboratory PCR test, taken up to 72 hours prior to boarding their flight.
Guatemala. Arrivals need to present one of the following-

COVID–19 vaccine certificate proving the vaccine was administered at least two weeks prior to arrival
a negative COVID–19 test taken within 72 hours of arrival

India. Fully vaccinated Saudi travellers may depart from Saudi Arabia to India without the requirement of having to test on arrival or to quarantine at home for 7 days. The only requirement on arrival currently is to self-monitor for 14 days. 
Iraq. Fully vaccinated travellers will no longer require evidence of a recent negative PCR test when travelling into Iraq. The quarantine will not be required unless exhibiting symptoms.
Kyrgyzstan. If you're fully vaccinated, you can enter Kyrgyzstan without needing to test or quarantine. You do not need to show any proof of vaccination or proof of a negative test.
Lebanon. Fully vaccinated travellers are exempt from performing a PCR test or Rapid Antigen test in the countries of departure provided they've taken a booster dose. Quarantine is not required, however, travellers are required to refrain from going out in public until their PCR results come back (usually within 24 hours).
The Maldives. All travellers to the Maldives must fill in a Traveller Declaration form 72 hours before departure to and return from the Maldives. A PCR test is no longer required to enter the Maldives.
Panama. Travellers will not have to present a negative COVID-19 test for entry as long as they can provide physical or digital proof of at least 2 (two) doses or a complete vaccination scheme endorsed by the WHO, EMA and FDA, equal to or greater than 14 days after the last dose.
Paraguay. Fully vaccinated visitors need not provide a negative COVID-19 LAMP, NAAT or RT-PCR test result to enter the country.
Senegal. Fully vaccinated travellers are not required to provide a negative COVID-19 test from the country of departure. All travellers to Senegal must fill out a passenger locator form before entry.
Seychelles. Travellers who are fully vaccinated do not need to take any COVID-19 travel tests before flying to Seychelles. They are also not required to quarantine.
Tunisia. Fully vaccinated travellers who can provide the proper documentation will not be required to quarantine.
Venezuela. All travellers entering Venezuela must have a negative COVID-19 PCR test performed within 72 hours of boarding their incoming flight. All individuals 1-year-old or older must take a further COVID-19 PCR test at the port of entry at Maiquetia International Airport, to be administered by a service provider designated by local health authorities.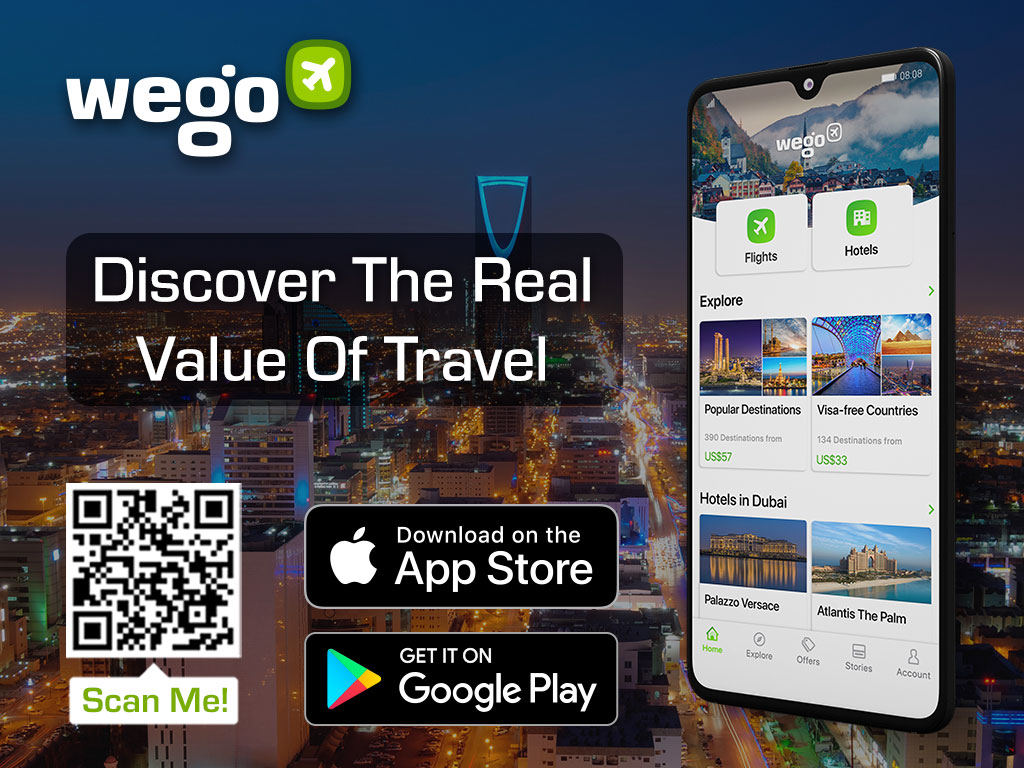 [Total: 211 Average: 4.8]