This article is reviewed regularly (on a monthly basis) by Wego's editorial team to ensure that the content is up to date & accurate.
Updated 12 May 2021
As active corona cases continue to rise in the southern state of Andhra Pradesh, coupled with vaccine shortage, the government has now implemented stricter restrictions to curb the deadly virus.
Starting from 5 May 2021, a state-wide partial lockdown has been announced for two weeks. Here's everything you need to know about this lockdown: what's open, what's not, and who's exempted.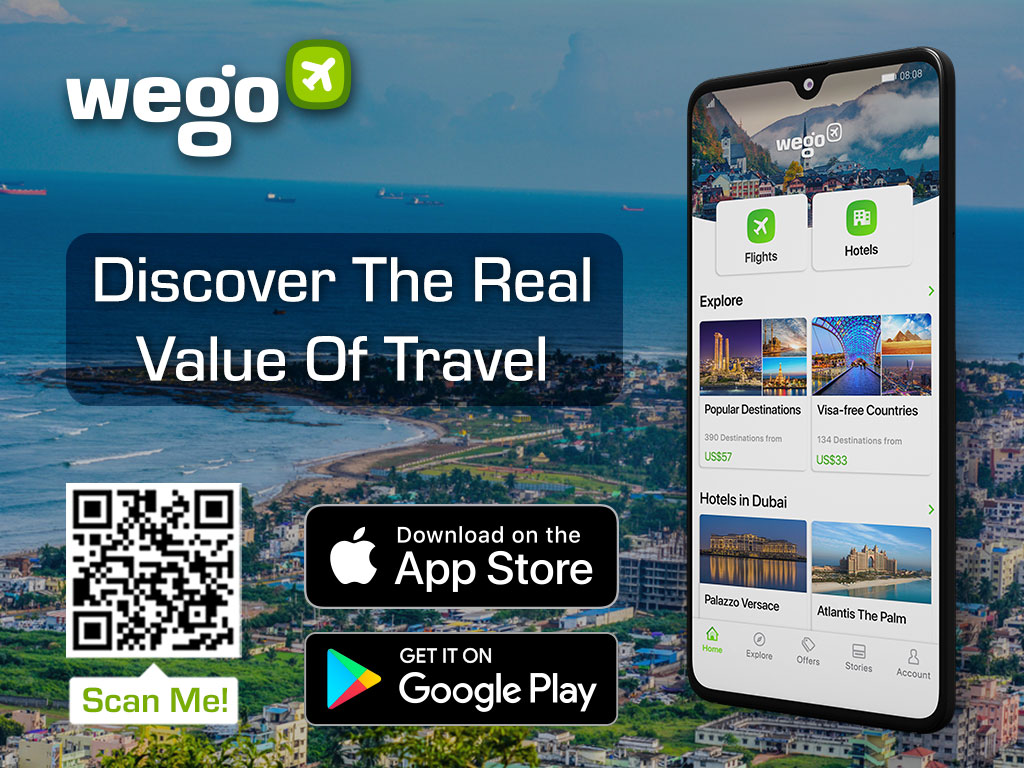 Andhra Pradesh lockdown
The partial curfew, which will be in effect from May 5 to May 19, aims to balance the people's daily needs and mitigate the emerging surge in cases, ensuring that economic activity is not hit. Lockdown-like restrictions will be in place from 12 noon to 6 am for 14 days in Hyderabad, Tirupati, and other cities. The night curfew will be imposed from 10 PM to 5 AM.
The decision was taken during a review meeting on the COVID-19 situation and vaccination drive held at Camp Office by Chief Minister YS Jagan Mohan Reddy.
What is allowed?
According to the latest guidelines, the following establishments will remain open:
Essential services, including hospitals, diagnostic labs, pharmacies
Print and electronic media, telecommunications, internet services, broadcasting services
IT and ITeS
Fuel stations, including CNG outlets, LPG outlets, power generation, transmission and distribution
Water supply and sanitation
Cold storage and warehousing services
Private security services
Manufacturing industries
Agricultural operations
Shops and other establishments would be allowed to open only from 6 am to noon during the lockdown.
Only emergency services will be allowed thereafter.
Section 144 will be imposed during the relaxation period to prevent the gathering of five or more people at public places.
The government reduced the number of guests allowed at marriages to 20. Only functions such as marriages that were already scheduled. Permission from local authorities is a must for conducting functions, funerals and other rituals in the State.
What is closed to visitors/attendees?
From 12 noon to 6 a.m., all the business and public activity including all the firms, shops, establishments, offices, educational institutions, restaurants and others have to be closed, as per the guidelines issued in a government order.
Will transport facilities be available?
All the inter-state and intra-state movements of essential and non-essential goods have been exempted from the curfew. At the same time, local transport services like auto-rickshaws, cabs and city buses would be allowed only between 6 a.m. and noon. Intra and inter-district public transport and inter-State public transport would not be allowed during the curfew hours.
During the curfew hours, all public movement would be restricted, and those related to the list of offices and establishments declared under the essential services category would be exempted.
In addition, officials of State and Central governments, including staff of the High Court, local bodies on emergency duty, have been exempted.
In addition to that, the following category of people have also been exempted:
Medical personnel, pregnant women and patients
Persons availing COVID vaccination at designated health facilities
Persons availing themselves of healthcare in public or private healthcare establishments
Transportation of persons in personal vehicles for getting healthcare services
Persons coming from or going to airports, railway stations, bus stands on the production of valid tickets
Can you travel to/from Andhra Pradesh during the lockdown?
Yes, for emergencies, essential services or medical reasons.
There's no ban on operations of interstate travel and for transportation of essential commodities.
What is the Andhra Pradesh e-Pass and who needs it?
The emergency pass (e-pass) system that was in place during the nationwide lockdown last year, has been revived in the State to enable people enter Andhra Pradesh during extended curfew hours for their emergency needs.
Here's how to apply for the e-pass online:
Start the registration process by visiting the official AP police website here.
Here you have to start filling this application form with all the important details such as your name, gender, mobile number, and email address.
Next, fill in the form with other necessary details. You can add members and their details by clicking on the addition symbol under the section of Traveler(s) Details.
You have to agree that you have the Arogya Setu application installed on your mobile device.
Finally, click on the Submit button and you are all set.