This article is reviewed regularly (on a monthly basis) by Wego's editorial team to ensure that the content is up to date & accurate.
Last updated 30 April 2021
Amidst rising cases and an acute shortage of vaccines across the state, the raging pandemic has brought Jharkhand to a standstill, forcing the government to implement stricter restrictions to curb the deadly virus. 
The government has now announced a week-long lockdown across the state from April 22-29 with a few exemptions. Here's everything you need to know about this lockdown: what's open, what's not, and who's exempted.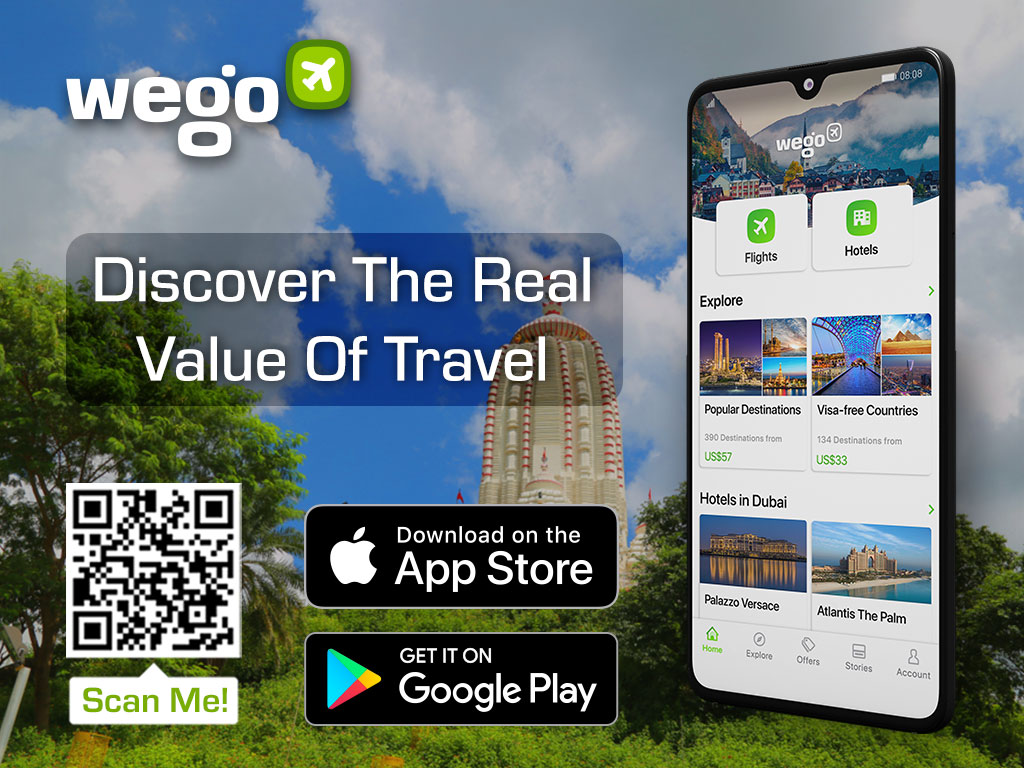 Jharkhand lockdown
The Hemant Soren government had initially announced lockdown across the state from 6 am on April 22 till 6 pm on April 29. The decision to impose lockdown in Jharkhand was taken at a high-level meeting chaired by Chief Minister Hemant Soren, keeping in mind the COVID-19 situation and controlling the number of new infections.
The Chief Minister said the lockdown period would be observed as "'Swasthya Suraksha Saptah" or health safety week and appealed to people not to venture out of their homes unnecessarily.
On 28 April, the lockdown was extended for another week, till 6 AM on 6 May.
स्वास्थ्य सुरक्षा सप्ताह (29 अप्रैल 6 बजे से 6 मई सुबह 6 बजे तक) हेतु दिशा-निर्देश।
सभी से आग्रह है कृपया सरकारी निर्देशों का कड़ाई से पालन करें। जन-सहभागिता से ही हम कोरोना के इस विकट संक्रमण को हरा सकते हैं।

घर पर रहें, सुरक्षित रहें। pic.twitter.com/pu0g1vwdfb

— Hemant Soren (@HemantSorenJMM) April 28, 2021
What is allowed?
During the 'Swasthya Suraksha Saptah,' essential services such as the following will be functioning while all others shops will remain closed.
Groceries, fruits and vegetable shops, PDS shops, sweet shops

Dairy and milk booths

Meat and fish vendors 

Hotels, restaurants but dining is prohibited. Home delivery is permitted

Medical stores, medical equipment providers, and pharmaceuticals

Newspaper distributors and print media

Dhabas on national and state highways

E-commerce, veterinary care shops, vehicle repair shops

Banks, insurance offices and ATMs

Petrol pumps, LPG, CNG, petroleum and gas retail and storage outlets

Water supply, power generation, transmission and distribution units and services, cold storage and warehousing services

Courier services, telecom related services and security services

Mining, agricultural and construction activities
Religious places, including temples, mosques, and churches will remain open. However, devotees will be barred from entry. 
The number of attendees at weddings has been limited to 50, from the existing number of 200. Funerals and last rites related function with a maximum limit of 30 persons
What is closed to visitors/attendees?
The government has strictly banned entry to:
All offices (excluding the central and state government offices and some identified offices of the private sector)

Schools, colleges, coaching, training, and Anganwadi centers

Fairs, entertainment venues, auditoriums

Public parks

Grooming services such as beauty parlours and saloons

Gyms, stadiums, and sports grounds

Alcohol shops

Cinema halls, theatre

Swimming pools
All shops and restaurants shall remain closed after 8 pm. 
The government also announced that Section 144 of the CrPC would be in force during the lockdown period to prevent the gathering of people in public places. The gathering of more than five people at one place has been barred. 
Will transport facilities be available?
State transport secretary K Ravi Kumar said no fresh directives were issued for the transport sector. With no special mention in the state government's order, public transport, including inter and intrastate bus services and auto-rickshaws will continue to offer train, air and other passengers during the week-long lockdown. 
Can you travel to/from Jharkhand during the lockdown?
While there are currently no restrictions on intrastate travel, the government has issued new restrictions on travellers entering the state from other regions. 
By bus: Passengers arriving in Jharkhand from any state of India by bus will be tested by the concerned district surveillance unit at the border. 
By air: It is mandatory for passengers arriving from ANY state to carry an RT-PCR/TRUENAT negative report from ICMR approved lab not earlier than 72 hours. Symptomatic passengers will be tested, and if found positive, they will be advised for home isolation.
By train: Passengers from any state reaching Gomoh station, officially known as Netaji Subhas Chandra Bose Gomoh station, by trains will have to undergo a test for COVID-19. 
All passengers must download the Aarogya Setu app.
What is the Jharkhand e-Pass and who needs it?
Jharkhand Movement E Pass for Curfew/Lockdown can be applied by individuals who are entitled to work even during the lockdown. You can acquire the e-pass by downloading the Pragyaam app on iOS or Android. 
All you have to do is log in using your mobile number and select "Jharkhand e-pass". You can view the complete set of instructions here.