This article is reviewed regularly (on a monthly basis) by Wego's editorial team to ensure that the content is up to date & accurate.
Updated 9 July 2021
Over a year into the pandemic, the coronavirus still continues to plague Karnataka, with the case count skyrocketing especially since April 2021. The state's cabinet has now taken a timely decision to impose a lockdown to curb further transmission.
Here's everything you need to know about this lockdown: what's open, what's not, and who's exempted.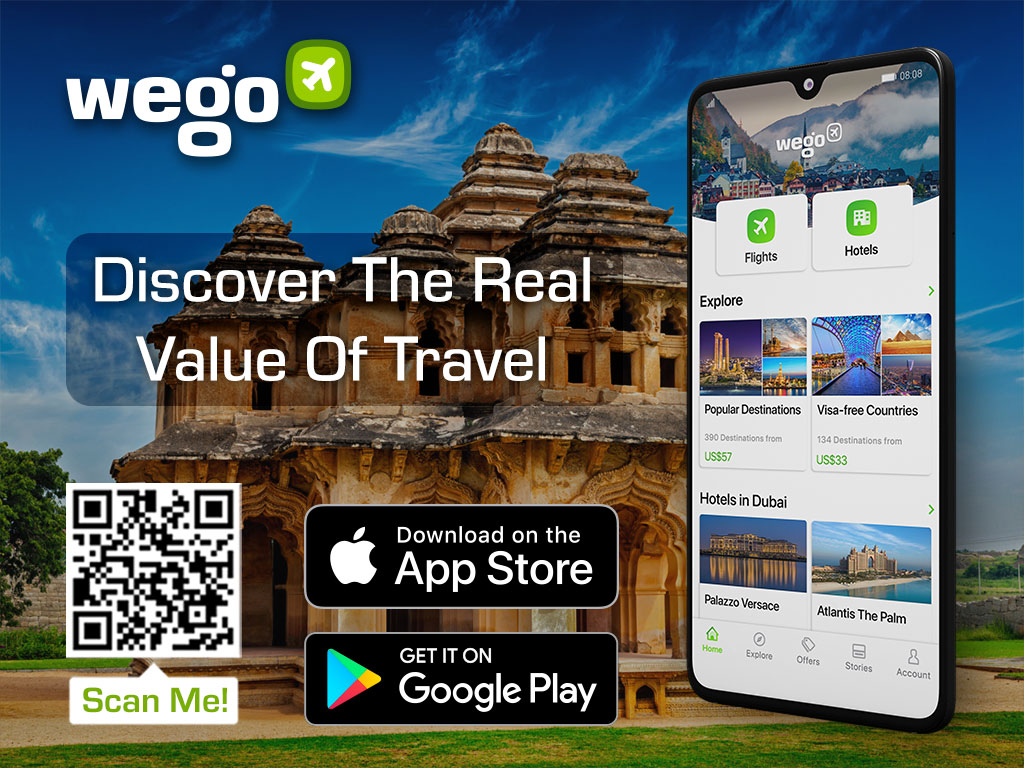 Karnataka lockdown
Taking stock of the day-by-day increasing COVID patients in the state, Karnataka's Chief Minister, BS Yediyurappa had declared a state-wide lockdown. However, as the caseload kept decreasing in the state, government has now announced some relaxations throughout the state.
The relaxations would be in place for the next 15 days from July 6, Chief Minister B S Yediyurappa said after chairing a meeting with his Cabinet colleagues and senior officials. The night curfew will continue between 9 PM and 5 AM, though the weekend curfew has been lifted.
What is allowed?
Several relaxations have been announced across the state:
Shops, restaurants, malls, and private offices have to enforce COVID-appropriate behaviour
Swimming pools would be opened only for competitive training purpose.
Sports complexes and stadia shall be opened only for the purpose of practice
Weddings and family functions are permitted with the presence of not more than 100 guests.
Places of worship are allowed to open only for 'darshan' not for 'sevas.'
Cremation and funerals would be allowed with a maximum of 20 people.
There will be no restriction on movement for COVID-19 testing and vaccination across the state.
Earlier, the state had allowed only essential items to be home-delivered. But now, e-commerce companies can deliver any products, irrespective of their nature.
Places of worship including temples, mosques, churches, gurudwaras, and other religious places are allowed to open only for darshan/prayers, strictly in adherence with COVID-19 appropriate behaviour. No seva/offering or other activities permitted: Karnataka Govt in a July 4 order pic.twitter.com/GLbxhOp7NF

— ANI (@ANI) July 5, 2021
What is closed to visitors/attendees?
The government has put a strict ban on:
Entertainment venues like clubs, cinema halls, theatres, auditoriums and amusement parks
Public places such as beaches and gardens
All social, political, sports, entertainment, academic, cultural, and religious gatherings
Schools, colleges, educational and coaching institutions. (Note that examinations that have already been scheduled will take place adhering to National Directives for COVID-19 management.)
Who can move during the curfew?
Only certain categories of people will be permitted to move during the night curfew, considering the nature of the work or purpose of travel-
Employees of businesses/factories /shops permitted to function commuting to and from workplaces (valid office ID card is required)
Students commuting for examinations (valid admission tickets are required)
Patients and their attendants in medical emergencies
Those going to airports or railway stations to board scheduled flights and trains (valid tickets are required)
Delivery agents
Journalists and media officials
Advocates, their paralegal personnel clerks, and other support staff to their respective offices (only during court working days)
Taxis and cabs transporting such people will also be exempted from the restrictions.
Will transport facilities be available?
Buses
The Karnataka State Road Transport Corporation, which had stopped operations in different places in the State will resume services from July 12. Bangalore Metropolitan Transport Corporation (BMTC) will operate between 5 AM and 9 PM with all precautionary measures, and 4,500 buses will operate in the city and suburban areas.
The operations will resume based on the traffic density and requirement. Buses will be available from Bengaluru, Mysuru, Puttur and other places of Karnataka to various areas including Kerala. Passengers travelling from Kerala to Karnataka in KSRTC buses have to carry covid negative certificate (test taken within 72 hours before travelling) or a vaccination certificate (should have at least one dose)
Metro
Bangalore metro services have resumed services from June 21 on weekdays from Monday to Friday. Metro trains in Bangalore will run during peak hours (7 AM to 11 AM and 3 PM to 6 PM) every five minutes. All passengers will have to adhere to COVID-19 appropriate behaviour. Metro train services will not be available on Saturday and Sunday as weekend curfew is still in place.
Flights
Only scheduled flights and trains will continue to operate during this period.
Can you travel to/from Karnataka during the lockdown?
Karnataka has now eased inter- state travel restrictions.
It is COMPULSORY for passengers arriving from Maharashtra and Kerala to carry a COVID negative report from an ICMR approved lab not earlier than 72 hours of arrival into the state of Karnataka. This is a requirement by the Govt. of Karnataka.
Will Karnataka lockdown be extended?
The Karnataka lockdown has already extended lockdown previously . Whether it will be extended further depends on the outcome of this current lockdown-like procedure.
If the state sees the much-needed drop in the new cases, the restrictions may be lifted. But if the daily caseload maintains its current trajectory, continuing the strict measures may become inevitable.
What is the Karnataka e-Pass and who needs it?
The e-Pass is required for those who need to commute or move during lockdown for any of the permitted reasons.
The government has set up different portals for the application process-
Individuals can also apply for the KSP Clear Pass on Aarogya Setu app.
Those seeking the e-Pass for emergencies should contact the office of Additional General of Police, i.e ADGP (CL&M) of Karnataka State Police.
Keep in mind that office ID cards, exam admission tickets, and flight and train tickets can also be used as passes.