This article is reviewed regularly (on a monthly basis) by Wego's editorial team to ensure that the content is up to date & accurate.
Friday is the equivalent of Saturday for Dubai residents (and the residents of UAE): a day of rest and relaxation following a long week of work. While some would opt to take things slow by going to the beach or pampering themselves in Dubai's excellent line of spas, many would take advantage of the weekend by indulging in opulent Friday brunches.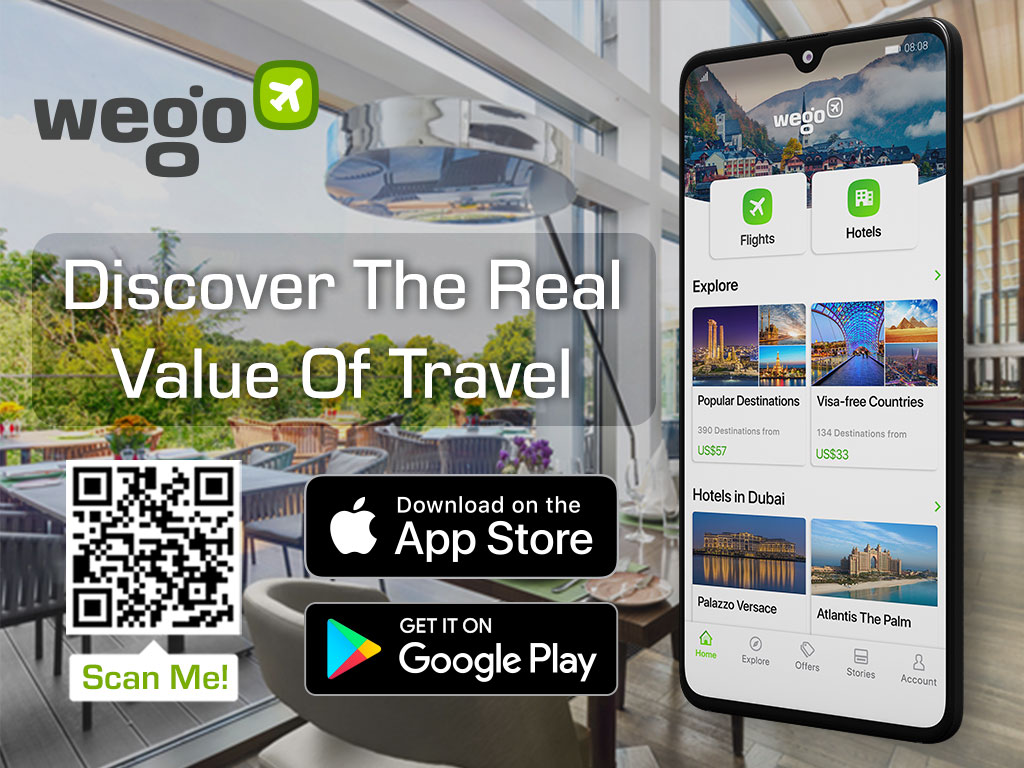 The best restaurants and eateries across Dubai compete for diners' Dirhams as they serve extravagant brunches involving signature specialties the likes of crispy Peking Duck, oysters served on crushed ice and pan-seared Foie Gras.
But regardless of your culinary tendencies, brunch in Dubai means availing yourself to an array of international specialties, picturesque holiday scenes and first-class entertainment. Excess is definitely a virtue as Friday brunches are, after all, the most festive meal of the week.
On that note, here is our list of eight best places to have brunch in Dubai that are open now.
The Dubai Assured stamp
If you have any concerns regarding safety and hygiene during the pandemic, please take comfort in the fact that as Dubai borders are reopened to visitors, the Dubai authorities have launched the Dubai Assured stamp for every hotel, restaurant, food and beverages establishment and attraction as a prerequisite to resuming their businesses.
The Dubai Assured stamp is granted only to establishments that are compliant to the strict safety and hygiene measures in-force within the UAE.
Brasserie 2.0 at Le Royal Meridien Beach Resort & Spa
A firm favorite among the locals, Brasserie 2.0 at Le Royal Meridien offers an extravagant feast of bounties from the land and sea. Fresh seafood, grilled meats, pizza are some of the goodies you can gorge on during your brunch session here.
Timing: Every Friday, from 1.30 PM to 4.30 PM
Price: From AED 325 to AED 795 per person. Children aged 5 to 12 dine at AED 155 per child
Traiteur at Park Hyatt Dubai
For a waterfront brunch with elegant cuisines and lively ambiance, head over to the award-winning Traiteur at Park Hyatt Dubai. In a nutshell, the establishment celebrates the exquisiteness of French cuisine by availing guests to classic French dishes such as Burgundy snails, seared foie gras, scallops and freshly peeled Fines de Claire oysters.
Additionally, a selection of rotisseries and buffets with a varied selection of quality cheeses, cold meats and terrines are available.
Timing: Every Friday from 1 PM to 4.30 PM
Price: AED 495 Per Person
Zuma Dubai
Winner of numerous awards, Zuma Dubai's reputation as the juggernaut of Dubai's brunch scene is truly well-founded. For starters, you will be presented with a carefully prepared menu comprising of only the best in Japanese cuisine made from top-notch ingredients. The brunch experience entails an unlimited number of cold starters, hot starters, salads, sushi and sashimi. You will then be presented with the opportunity to select a main course that tickles your fancy, which naturally includes all of Zuma's signature dishes.
Timing: Every Friday, 12.30 PM to 3 PM
Prices: From AED 315 to AED 550
Flow Kitchen at Fairmont The Palm
Spend some quality time with your loved ones by inviting them to The Ultimate Friday Brunch at Fairmont The Palm's renowned Flow Kitchen. This family-friendly gastronomic experience offers a wide selection of specialties from Arabic cuisine to various roast specialties at various live cooking stations. The buffet offerings are ever-changing, ranging from Middle Eastern flavors to Indian, Asian and the Mediterranean.
The little ones are also pampered by the establishment's range of colorful entertainment programs, which includes face painting, games and handicraft activities.
Children ages 5 and below eat for free, ages 6 to 12 enjoy a 50 percent discount at Flow Kitchen for regular buffet. Kids Menu is also available.
La Cantine du Faubourg at Emirates Towers
If you're in the mood for some French cuisine in a chic and friendly atmosphere, having brunch at La Cantine du Faubourg will deliver. The Parisian institution has a wide range of comforting culinary experience revolving around French specialties, namely eggs, pastries, crepes, waffles, toast along with a plethora of desserts.
Enjoy the afternoon on the restaurant's garden terrace or simply unwind in the pergola lounge with a glass of bubbly sangria while the DJ sets the tone.
Timing: Every Friday from 12 PM  to 4 PM
Prices: From AED 250 – AED 600
Bubbalicious Brunch at The Westin Dubai
The Westin Dubai's Bubbalicious Brunch sees three on-site restaurants (Mina's Kitchen, Sui Mui and Baba) join forces to provide the ultimate brunch experience perfect for you and your famished entourage.
Its extraordinary buffets combine the restaurants' collective culinary specialties into a varied menu that offers everything from sushi and sashimi to steak and fish specialties. With the joint's cozy atmosphere and great selection of music, you'll definitely get your money's worth here.
Timing: Every Friday
Prices:
AED 650 – Incl. free flow Bubbly
AED 450 – Incl. free flow Sparkling
AED 300 – Incl. Soft drinks
AED 150 – between 6 and 12 years old
Lock, Stock & Barrel at Grand Millennium Hotel
Concealed within the twin towers of the Grand Millennium Hotel, a brunching at Lock, Stock & Barrel allows you to sample dishes of the so-called 'Confederate States' of the USA.
Authentic dishes of the American south are served here, including bayou popcorn crabs, chicken wings and, of course, the black Angus beef steak accompanied by fries and onion rings! End your all-American brunch by indulging your sweet tooth in sweet New Orleans treats in the form of beignets, ice cream and brownies.
Price: AED 250 (House Beverages) AED 200 (Soft Drinks Package)
Timing: Every Friday 1-4PM
Giardino at Palazzo Versace Dubai
Experience the Friday Brunch at Giardino for some Cucina Italiana indulgence followed by a relaxing dip in the pool. The restaurant's comfortable yet fashionable setting is further enhanced with an expansive jungle allure to help you relax after a fulfilling meal.
Lounge in the outdoor terrace's green surroundings before making your way to the Palazzo Versace Dubai's regal swimming pool.
Timings: Every Friday, 1 PM to 5 PM
Prices: From AED 299 to 699 per person. Children between 4 to 11 years dine at AED 150, while infants up to 3 years dine for free