This article is reviewed regularly by Wego's editorial team to ensure that the content is up to date & accurate.
Updated October 2023
With the purpose of simplifying processes for companies seeking to initiate or expand their operations in Dubai, the Dubai Chamber of Digital Economy has launched a new platform known as the 'Business in Dubai' program. Aligned with the chamber's dedication to fostering a favorable business environment, the initiative is aimed at empowering digital companies to thrive and play an active role in fulfilling the objectives outlined in the Dubai Economic Agenda (D33).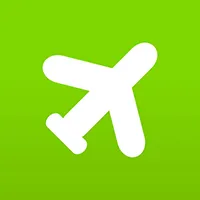 Book cheap flights to Dubai
Read on as Wego explores Dubai's business platform of the future, the Business in Dubai platform.
Business in Dubai objectives
Positioned as an all-encompassing solution to tackle the hurdles encountered by startups, especially those related to securing funding, workspace, and various avenues for growth, the Business in Dubai program primarily aims to empower startups, and boost its role in enhancing Dubai's economy through productive partnerships with both private enterprises and government bodies.
Moreover, this initiative has brought together seven new partners, including the Dubai World Trade Centre, du (a telecom operator), Dubai Islamic Bank, Mashreq, Commercial Bank of Dubai, in5 (a startup incubator by Tecom Group), and Letswork (a workspace platform). This collaborative effort is set to further enhance the Business in Dubai program's reach and impact, opening up exciting new horizons for digital businesses in the region.
Business in Dubai services
The Business in Dubai program centers around two primary components, that is, a business matchmaking service aimed at linking firms with potential partners, investors, and customers, and a comprehensive array of institutional services provided through collaboration with Dubai Chamber's partners.
Moreover, the program will introduce incentives strategically crafted to attract a larger pool of both local and international digital startups to establish their operations in Dubai. According to the Dubai Chamber Digital official website, the platform will assist businesses in settling their matters in Dubai by providing the following services:
Business setup
business licensing
business banking
business office
Business operation
business recruitment service providers
business payment solutions
business training service providers
telecom service providers
cloud service providers
Business networking
business conferences
business groups & councils
Staff comfort
staff schooling
staff home rental
staff office car rental/purchase
In-country knowledge
In-country reports
Dashboard access
How to apply for the Business in Dubai program?
Interested applicants can sign up for the Business in Dubai program services on the Dubai Chamber website, by going through the following four stages:
filling out and completing the application form
qualification and selection
identifying requirements
facilitating introductions to second parties.
Dubai Family Business Management Program
The Dubai Family Business Management Programme is a joint initiative by the Dubai Centre for Family Businesses, which operates under Dubai Chambers, in collaboration with the Mohammed bin Rashid Center for Leadership Development. The program aligns with Dubai's Economic Agenda (D33) goals by preparing second-tier managers with the competencies needed to enhance competitiveness and support sustainable development.
Moreover, leveraging Dubai's strategic location and advanced infrastructure, it aims to maintain the city as the preferred destination for major global businesses.
As part of the Dubai Centre for Family Businesses activities and in partnership with Mohammed Bin Rashid Center for Leadership Development, we launched the 'Dubai Family Business management Programme'. The programme aims to empower the second-tier of leaders in family businesses… pic.twitter.com/L1FtOnB37Q

— Maktoum Bin Mohammed (@MaktoumMohammed) October 3, 2023
The program's key objectives include elevating the global standing of second-tier management members, enhancing their understanding of both local and international regulations, strengthening corporate governance and sustainability practices, developing strategies for global trade and investments, and fostering a culture of social responsibility within family businesses.
To apply for the Dubai Family Business Management Programme, interested individuals can submit their applications through the Mohammed bin Rashid Center for Leadership Development website.
[Total:

134

Average:

4.8

]