This article is reviewed regularly (on a monthly basis) by Wego's editorial team to ensure that the content is up to date & accurate.
Last reviewed 21 January, 2021
After months of dormancy due to the raging pandemic, the travel industry is gearing up for a return to small normalcy with borders reopening, easing of quarantine requirements, and the creation of travel bubbles. Travellers around the world are now keen to find out if, when and where they can travel abroad. One country that's been on many travel wishlist is Italy.
Can anyone travel to Italy now? What important things do travellers need to know if they are planning to fly to Italy?
Who can travel to Italy?
Italy has been welcoming visitors for tourism purposes from June 3. The following is a classification of countries based on their entry allowance and requirements.
Certain European countries
You can enter Italy from any of the European countries with or without restrictions as per the following.
Travel for tourism and all other purposes is possible to Italy from the following places in Europe without any restrictions or limitations: Vatican City and Republic of San Marino.
Travel is also possible from the following countries without the need for any certification of motivations for travelling. Passengers from these countries need not undergo fiduciary isolation provided they take a molecular or antigenic test within 48 hours prior to entry, fill a self-declaration form and inform the local health authority.
Austria, Belgium, Bulgaria, Cyprus, Croatia, Denmark (including the Faroe Islands and Greenland), Estonia, Finland, France (including Guadeloupe, Martinique, Guyana, Reunion, Mayotte and excluding other territories outside the European mainland), Germany, Greece, Ireland, Latvia, Lithuania, Luxembourg, Malta, the Netherlands (excluding territories outside the European mainland), Poland, Portugal (including the Azores and Madeira), Czech Republic, Romania, Sweden, Hungary, Iceland, Norway, Liechtenstein, Switzerland, Andorra, Principality of Monaco.
Third countries
Now, it's not just European countries that had made the cut in Italy's list of countries for any purpose, including travel. You can travel to and from some countries outside the European Union as well. The council of the European Union had released a list of epidemiologically safe third-countries by assessing their COVID-19 public health status.
As per EU recommendations, Italy has its borders open for the following non-European countries:
Australia
Japan
New Zealand
Republic of Korea
Rwanda
Singapore
Thailand
You don't need to provide any specific reason to enter Italy from these countries, but you must undergo fiduciary isolation and health surveillance for 14 days and fill out a self-declaration. it is also mandatory to immediately communicate your entry into Italy to the Department of Prevention of the local health authority.
Travellers from the rest of the world with specific purposes of travel
Travel to and from Italy is allowed for other countries for essential reasons, such as work, international study, absolute urgency, health concerns, return to home, or other emergencies. If you are travelling from these countries and you are an EU citizen — including Italians — you and your family members can enter Italy.
If you have tested positive in the past 14 days or are showing mild symptoms of the COVID-19 disease, you wouldn't be able to travel to Italy. The same is applicable if you have been in contact with a COVID-19 positive patient in the past 14 days.
You are liable to fiduciary isolation and health surveillance for the next 14 days.
Great Britain and Northern Ireland
If you have been in the UK in the 14 days prior to entry, you'll not be permitted to enter Italy. This doesn't apply to:
passengers registered as residents in Italy before December 23, 2020
passengers having a reason of absolute necessity
Will I need to quarantine in Italy?
Yes and no. Whether you would have to quarantine or not will depend on the country from which you are travelling.
Vatican City and Republic of San Marino will face no quarantine mandates on arrival in Italy.
If you arrive from other European countries, you'll have to present a molecular or antigenic test carried out by means of a swab and a negative result within 72 hours before entering Italy. Alternatively, you'll undergo a molecular or antigenic test within 48 hours of entering Italy and you'll have to quarantine until your test results are out.
For anywhere else in the world, all arrivals — including EU and Italian citizens and their family members — must quarantine in Italy.
All travellers need to fill out the self-declaration form to visit Italy. If quarantine is mandated, passengers can reach their final destination in Italy only in a private vehicle.
Are there flights to Italy?
With most of Europe being in the quarantine-less travel list, flights have been flying to and fro within the European Union. Even with a pandemic around the corner, flights have picked up pace steadily in Europe for non-essential travel as well.
Ryanair, British Airways, and other popular airlines are currently operating at international airports in Rome, Milan, Venice, and others. You can check Wego to see if flights are available from your country to Italy.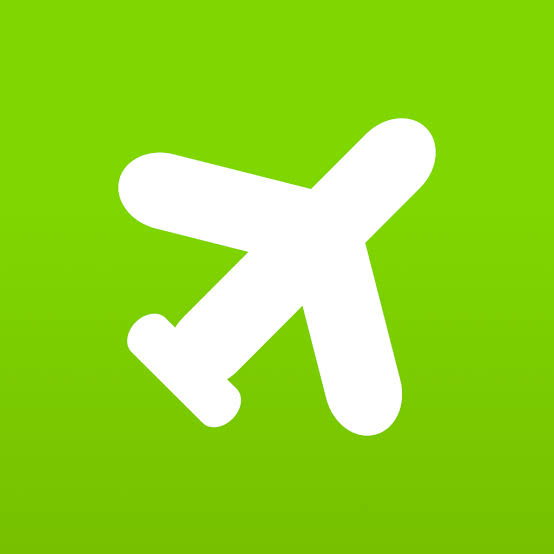 Book Cheap flights to Italy on Wego
Is it safe to travel to Italy?
Italy has somewhat recovered from the early months of its fight against the coronavirus. Life had gone back to normal, albeit with 'new normal' attributes. Beaches, museums, and other public places had opened upon for tourists and locals as coronavirus cases kept dwindling.
In response, the Italian Health Ministry (content in Italian) ruled that masks and social distancing are mandatory in public enclosed places and most public places. It is now obligatory to wear a mask between 18:00 and 6:00, everywhere in the country.
Nightclubs and dance halls have also been shut down since. The country has additionally proposed mutual testing among EU member states at the airports to lower the chances of transmission.
Many regional authorities have also levied fine on those individuals, tourists and citizens alike, who flout the mask rule. You may find yourself paying a fine as hefty as €1,000 if you are seen without a mask, as reported in the city Salerno.
Feature image © Freepik.com