This article is reviewed regularly by Wego's editorial team to ensure it's up to date and accurate. 
Updated 17 June 2021
After a long period of hiatus due to the raging pandemic, the travel industry is gearing up for a return to small normalcy with borders reopening, easing of quarantine requirements, and the creation of travel bubbles. Thailand has implemented significant relaxation of COVID-19 measures for entry into the Kingdom, as the first step in reopening to all international travel.
What restrictions are applicable now? What important things do travellers need to know if they are planning to fly to Thailand?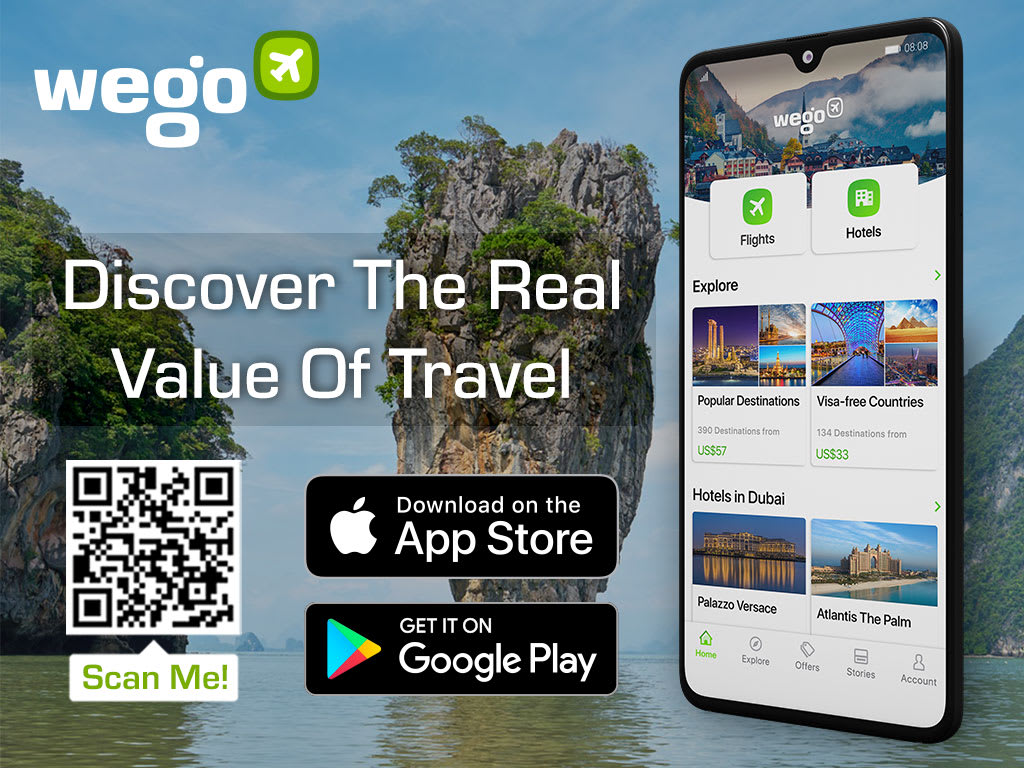 Outside of China, Thailand had been one of the first countries in the world that had been affected by COVID-19 when a tourist arrived in the country's capital from Wuhan. As of  17 June, the total reported positive cases of COVID-19 are 207,724 with 1,555 deaths.
Thinking about travelling to Thailand? Read along to know the latest updates on travel advisories from the Thailand tourism department.
Thailand Reopening
1 April onwards, the Kingdom has eased its travel restrictions to accommodate the dynamics of the COVID-19 situation.
General tourists are not required to apply for a Thai Visa. Since December 2020, visitors from countries under the Visa Exemption List are not required to obtain a Thai visa to travel to Thailand for tourism purposes. The Thai Immigration Bureau will allow the foreigner to stay in Thailand for 45 days. Meanwhile, the Special Tourist Visa (STV), introduced in October 2020, allows for 90-day stays and can be renewed twice. 
Tourists will have the option to apply for visa extensions at any local immigration office in Thailand. The visa extension due to COVID is valid for 60 days.
 The following are necessary for travel to Thailand.
A Certificate of Entry 

(COE)

 issued by the Royal Thai Embassy or Consulate 

A COVID-19 health 

insurance

 policy with a minimum coverage of US$100,000 (this does not apply to nationals of Thailand)

Confirmation of Alternative State Quarantine 

(ASQ)

 hotel booking,

A medical certificate with an 

RT-PCR laboratory result

 indicating that COVID-19 is not detected, issued no more than 72 hours before departure.
COE Application process:
Register and fill in your personal details here, and upload supporting documents. The Embassy will screen and pre-approve the applicants who meet the requirements.
Check the status of the application online after 1-3 working days and whether it has been pre-approved. Passengers will be contacted by email if the Embassy requires further documents.
Applicants who are pre-approved can then purchase their flight tickets and book their ASQ hotels.
Copy of the ticket and the ASQ hotel booking confirmation must be uploaded to get the COE (please check the status of your application after 1-3 working days).
Once the COE has been approved, applicants can download their COE.
For foreign travelers coming to Thailand, a fit-to-fly certificate will no longer be required. Only the COVID-19 RT-PCR test taken and conducted within 72 hours before the flight is needed. For Thai nationals, they may choose to submit either a fit-to-fly certificate or a COVID-19 medical certificate.
Note that travellers from Bangladesh, India, Nepal or Pakistan will not be allowed to enter Thailand unless they are Thai nationals or passengers with a diplomatic passport.
Entry to Phuket:
Travellers, who enter Phuket by air need to register their entry at the "www.gophuket.com" website and on the Mor Chana' mobile application (available on both iOS and Android) to show evidence of Covid-19 vaccination or a Rapid Antigen test (RT-PCR) within 72 hours prior to arriving in Phuket.
In order to enter Phuket without a vaccine certificate and a Covid-19 test result, travellers will have to be quarantined and disease control officers will issue a so-called quarantine ticket and submit it to the Emergency Operations Centre (EOC) to oversee the quarantine.
Quarantine requirements
Stage 1: April to June 2021
Starting May 6, 2021, all travelerss, Thai and foreigners, will be required to undergo 14-day quarantine regardless of nationality or vaccination status.
For vaccinated travellers:
A '0+7 nights + designated routes' model will be applicable, meaning that vaccinated foreign tourists will be allowed to engage in leisure activities within the premises of their hotels or other accommodation establishments during quarantine. They will also be allowed to engage in outside travel activities within designated areas in their selected destination of arrival.
The 7-day quarantine will only apply to people who received full doses of the following vaccines:
CoronaVac by Sinovac (2 doses)

Pfizer/BioNTech (2 doses)

Covishield by the Serum Institute of India (2 doses)

Johnson & Johnson by the Janssen Pharmaceutical Companies (1 dose)

mRNA-1273 by Moderna (2 doses)
The traveller must receive the vaccine at least 14 days before their arrival in Thailand.
Stage 2: July to September
In the second stage of the reopening roadmap, under the 'Phuket Sandbox' program, Thailand will lift all its quarantine requirements in only Phuket for vaccinated travellers and will be the first destination to do so since the onset of the COVID pandemic.
However, they will be restricted to activities within designated areas in Phuket for 7 days, and only then will be allowed to visit other areas.
Vaccinated tourists to other destinations in Thailand will still be required to quarantine under the '0+7 nights + designated routes' model.
As Thailand continues to battle its third and worst Covid-19 wave since the start of the pandemic, officials say Phuket is still on track to reopen to international tourists on July 1.
Stage 3: October to December
Krabi, Phang Nga, Surat Thani (Ko Samui), Chon Buri (Pattaya), and Chiang Mai will join Phuket in welcoming vaccinated travellers quarantine-free.
Just like Phuket, their travel activities will be limited to the designated areas in these destinations for 7 days before they are allowed to visit the rest of Thailand.
Stage 4: January 2022 onwards
The Thai authorities have hinted at a fourth stage to introduced in January 2022 wherein any foreign tourist who has been vaccinated against COVID-19 and holds a vaccine passport will be able to enter Thailand without any quarantine.
However, as of now, only the first three stages remain concrete.
Where to quarantine in Thailand?
All travellers both Thai nationals and foreign nationals are required to undergo a mandatory quarantine at the accredited Alternative State Quarantine or ASQ Hotels accredited by the Ministry of Health.
You can check them out and book your stay here.
Digital Yacht Quarantine
On 10 March, the Tourism Authority of Thailand (TAT) in collaboration with Thailand's Digital Economy Promotion Agency (DEPA) and the Thai yachting organizations in Phuket, launched Thailand's first 'Digital Yacht Quarantine' project. This will allow yachters to complete their 14-day quarantine in the luxury of their own yacht.
After arrival in Thailand, yachters will need to contact the Thai Yacht Business Association (TYBA) which will help arrange for the requisite COVID-19 RT-PCR tests. After the testing, each yachter will be given a smartwatch health tracker to be worn round the clock. The temperature, blood pressure and pulse readings will be monitored on a real-time basis by the Thai authorities using the NB-IoT technology.
Golf Quarantine
Along similar lines, visitors can also spend their two weeks of quarantine teeing at an approved golfing course. Two golf resorts have got the go-ahead from the government as of now, namely  Blue Star Golf Course and Artitaya Golf Club and Resort,.
Flights to top destinations in Thailand