This article is reviewed regularly (on a monthly basis) by Wego's editorial team to ensure that the content is up to date & accurate.
Updated 6 December 2021
To maintain the current progress of COVID cases and keep the further transmission of coronavirus in check, especially with the discovery of the Omicron variant, the government has imposed rules and regulations on travellers arriving in Delhi includes mandatory thermal screening for domestic and international passengers at airports.
COVID testing facilities have also been set up at the airport, available to any passenger arriving or departing from Mumbai by air. Here is everything you need to know about the testing facilities available at the Mumbai airport.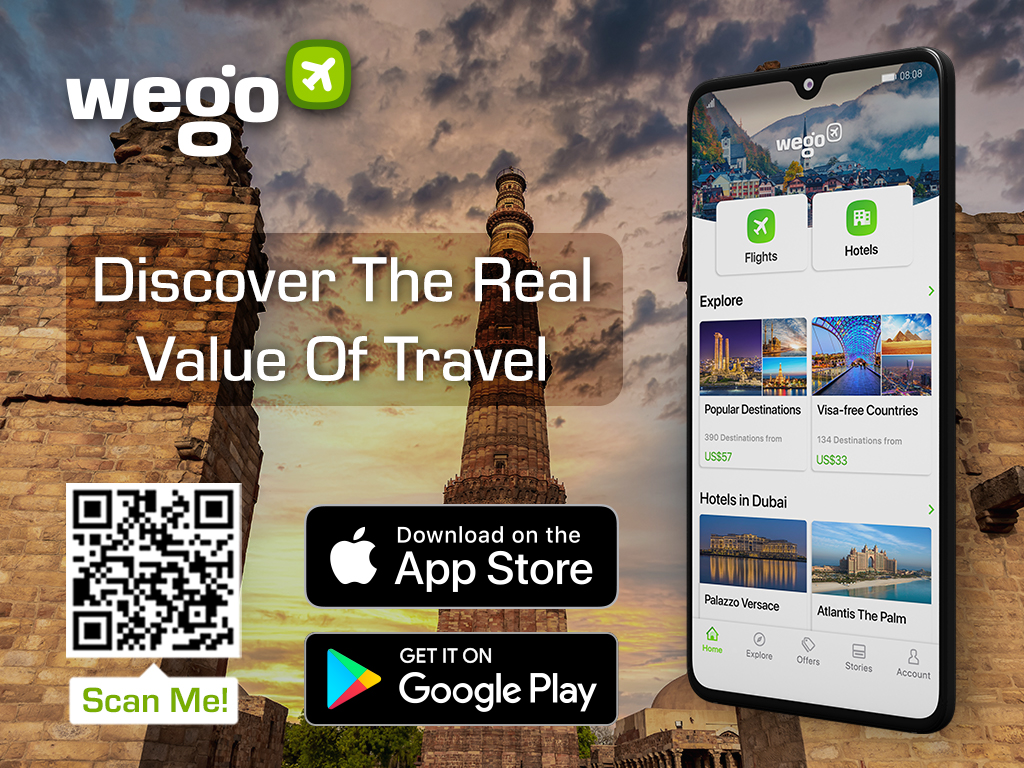 Who can get tested?
Travellers from "at-risk" countries
India has classified certain countries as "at-risk" from where travellers would need to follow additional measures on arrival, such as post-arrival testing. The list of countries are:
Countries in Europe including The United Kingdom
South Africa
Brazil
Bangladesh
Botswana
China
Mauritius
New Zealand
Zimbabwe
Singapore
Hong Kong
Israel
Regardless of vaccination status, passengers arriving in Mumbai from or transiting through "at-risk" countries would be subjected to an RT-PCR test on arrival and will have to wait for the results before leaving the airport or boarding a connecting aircraft.
Travellers who test positive will be transported to a medical institution for isolation and will be required to stay there until they test negative if they are infected with the Omicron form. If they are infected with any of the other kinds, a doctor will decide whether or not they may be released, based on their condition.
People who test negative after arriving from the countries listed will be placed in home quarantine and will be tested again on the eighth day. The instructions state that if they are positive, they must contact the Covid-19 hotline.
Travellers from other countries
Travellers from country not on the "at-risk" list of nations, will be allowed to leave the airport and self-monitor their health for 14 days' post arrival. However, a sub-section (5% of the total flight passengers) shall undergo post-arrival testing at random at the airport on arrival.
The 5% of such travellers in each flight shall be identified by the concerned airlines
Such travellers shall be escorted by the concerned airlines to testing area on arrival.
Laboratories shall prioritise testing of samples from such travellers.
If such travellers are tested positive, they shall be managed as per laid down standard protocol and samples would further send for genomic testing.
Domestic arrivals
In view of the surge in number of COVID-19 cases, random sample collection will be done for passengers arriving from states where there has been a spurt in number for COVID-19 cases.
What is the procedure for the test?
RT PCR, Rapid PCR Test and Rapid Antigen test facilities are available to all passengers above the age of 5 arriving at or departing from Delhi Airport .This facility is available both at Departure as well as Arrival level.
For departing passengers, RT-PCR testing facility is located at Level 1 – Airport Connect Building at T3. For International arriving passengers, RT PCR Testing facility is located near Gate no. 3 at Arrival Pier- A & Near Gate no. 15 at Arrival Pier- B at T3.
Passengers looking to get tested need to register on the official website of New Delhi airport. A Unique Booking ID is sent to the applicant's email ID given at the time of filling of form. Passengers have the option to cancel their booking or change their time slot on the RT-PCR Web Portal.
You can present the booking ID number along with the hard copy of your passport/Aadhar associated with the booking at the counter upon arrival at the airport and get tested.
How much is the cost?
According to the official website of Delhi airport, the Rapid RT PCR test will cost arriving passengers Rs3,500. RT PCR tests will cost Rs 500 whereas a rapid antigen test would cost Rs 300 per person.
How long until you get the result?
International travellers opting for RT-CPR test will get their results within 6-8 hours. Rapid RT-PCR test results are provided in 60-90 minutes.