This article is reviewed regularly (on a monthly basis) by Wego's editorial team to ensure that the content is up to date & accurate. 
Updated 3 May 2021
After a long period of hiatus due to the raging pandemic, the travel industry is gearing up for a return to small normalcy with borders reopening, easing of quarantine requirements, and the creation of travel bubbles. Travellers around the world are now keen to find out if, when, and where they can travel abroad. One country that's been on many travel wishlist is Hawaii.
Can anyone travel to Hawaii now? What important things do travellers need to know if they are planning to fly to Hawaii?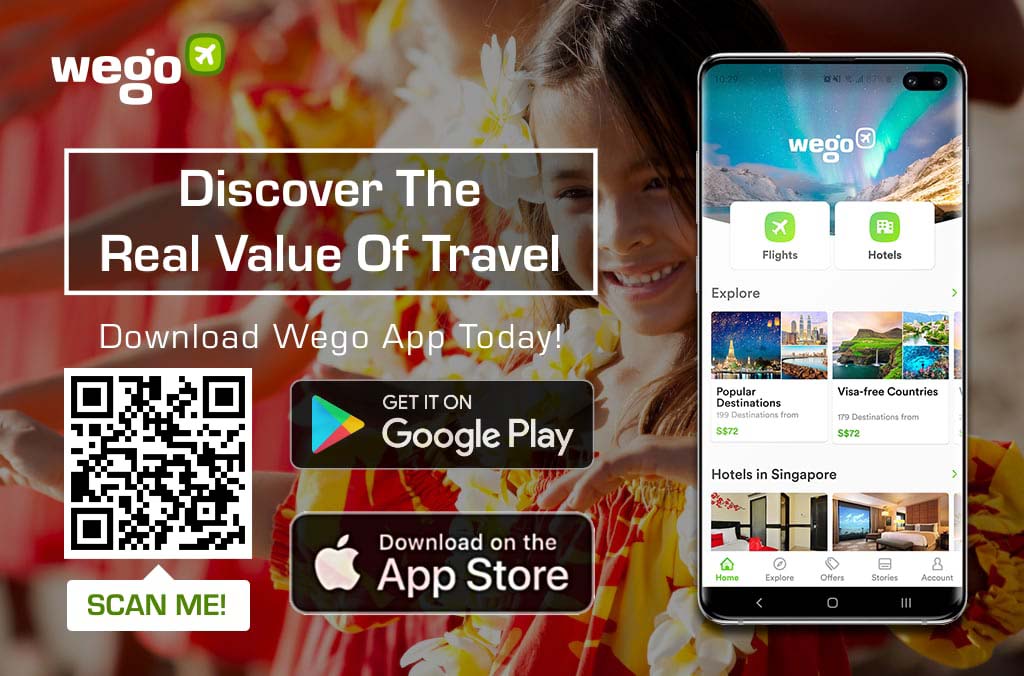 What is the current situation like in Hawaii?
As of 3 May 2021, the official tally has reported a total of 32,580 cases in the state of Hawaii, with 483 counts of fatality.
According to the state's official website tracking economic recovery, Hawaii is currently in the "Act With Care" phase, which emphasizes the islands' Covid-19 strategy "to renew and rebuild our communities into a stronger and more resilient Hawaiʻi moving forward. We will be living with and managing COVID-19 for the foreseeable future, and must remain adaptable and vigilant within our communities."
Am I allowed to travel to Hawaii now?
International and Trans-Pacific Passengers:
Foreign nationals who have been in any of the following countries during the past 14 days are not allowed to enter Hawaii – China, Iran, European Schengen area (Austria, Belgium, Czech Republic, Denmark, Estonia, Finland, France, Germany, Greece, Hungary, Iceland, Italy, Latvia, Liechtenstein, Lithuania, Luxembourg, Malta, Netherlands, Norway, Poland, Portugal, Slovakia, Slovenia, Spain, Sweden, Switzerland, Monaco, San Marino, Vatican City), Republic of Ireland, Brazil, South Africa and India.
However, there are no travel restrictions for travellers from other countries. A negative COVID-19 test result not older than 72 hours is required prior to departure. Tests ONLY accepted from TRUSTED TESTING AND TRAVEL PARTNERS. Travellers who failed to produce a negative test report will be subjected to 10-day quarantine. 
Prior to arrival, all adults 18 years of age and older are required to create an online account and register with the State of Hawaii's Safe Travels Hawaii program. The names of each child/children travelling with an adult registering will need to be included in the adult's Safe Travels Hawaii program application form.
The negative test result must be uploaded onto Safe Travels prior to departure or printed out prior to departure and hard copy in hand when arriving in Hawai'i. Completing the state of Hawaiʻi's Safe Travels Hawaiʻi program application form and obtaining your QR code(s) for Hawaiʻi airport processing prior to departure will significantly reduce your arrival airport screening and processing time.
You will receive a notice 24 hours prior to your departure to complete the Mandatory State of Hawaii Travel and Health Form via your Safe Travels Hawaii program account. Upon your completion of the form, a QR code will be emailed to you to present to airport personnel upon deplaning in Hawaii either on paper or on your mobile phone.
Inter-Island Passengers:
The counties are each managing their own interisland-travel quarantine processes. Inter-island travellers travelling to the County of Big Island (Hawaii) have to mandatorily undergo a 10-day quarantine or take a pre-test 72 hours prior to arrival, and bypass quarantine with a negative result. The following are the quarantine and testing procedures in different counties:
Traveling into City and County of Honolulu
No test and no quarantine required
Traveling into County of Hawai'i
Pre-test 72 hours prior to departure, same requirements as domestic trans-Pacific; OR
Post-arrival test in quarantine until negative test received and verified. May break quarantine to test.
Traveling into Maui County
Pre-test 72 hours prior to departure, download AlohaSafe Alert app, same requirements as domestic trans-Pacific
Traveling into Kaua'i County
Through May 10, the mandatory 10-day interisland self-quarantine applies to any person arriving to Kauai, Hawaii Island or Maui County (Maui, Molokai, Lanai). However, the counties may adopt a negative test exception process for travelers who are subject to the interisland quarantine.
Inter-county, or interisland passengers arriving in Kauai and Maui counties may bypass the mandatory 10-day quarantine if they take an FDA-authorized Nucleic Acid Amplification Test (NAAT) from the certified CLIA lab of a trusted testing and travel partner no earlier than 72 hours prior to departure and receive a negative result.
Interisland passengers arriving to Hawaii County have two options to proceed without the 10-day quarantine: either test for COVID-19 via a trusted testing and travel partner no more than 72 hours before traveling to Hawaii Island and receive a negative result, or be tested after arrival. Individuals may break the self-quarantine to receive an approved test. A negative post-arrival test would allow the traveler to be released from quarantine.
Do I need to quarantine if I travel to Hawaii?
If you've successfully completed a pre-travel test you will not be subject to the state's 10-day quarantine program. 
The state of Hawai'i will ONLY accept Nucleic Acid Amplification Test (NAAT) from a certified Clinical Laboratory Improvement Amendment (CLIA) lab test results from TRUSTED TESTING AND TRAVEL PARTNERS.
Anyone without a negative test result prior to departure must quarantine upon arrival. Travelers originating from any other international destination and coming directly to Hawai'i do not have the ability to test for purposes of bypassing the State's 10-day traveler quarantine.
If you receive a NEGATIVE TEST RESULT or an INDETERMINATE TEST RESULT while you are in quarantine in Hawai'i, you will need to remain in quarantine for 10 days.
If you receive a POSITIVE TEST RESULT while you are in quarantine in Hawaiʻi, you will be required to go into isolation until you recover and at least 10 days have passed since the start of symptoms or positive test, and at least 24 hours have passed without a fever without the use of fever-reducing medicine. Health services guidance will be provided to you by the Hawai'i State Department of Health (DOH). If you are traveling with others, they will be required to quarantine in Hawaiʻi for 10 days since their last contact with you, plus an additional 10 days after you are cleared from isolation IF staying together.
Travelers who violate the terms of the 10-day mandatory self-quarantine will be prosecuted and may face fines of up to $5,000 and one year in prison.
Hawaii vaccine passport
The Governor of Hawaii, Mr. David Ige, has announced the approval of the vaccine passport which would allow fully vaccinated travelers to bypass the Aloha state's quarantine measures starting from 11 May. The vaccine passport will initially exempt inter-island travellers and those who were vaccinated in Hawaii. Local travelers will be able to upload a copy of their vaccination cards to the Safe Travels website starting 7 May. The state is able to validate those records for Hawaii vaccinated travelers through its database of vaccines administered.
As of when the vaccine passport will be available for nationwide travellers, the Hawaiian authorities have stated 'summer' as the projected timeline of when trans-Pacific/continental United States and Alaska travelers would finally be included.
What are the things that are open right now in Hawaii?
Referring to Hawaii's website tracking current reopening status, pretty much all businesses and operations are open now with different degrees of precautions, physical distancing and safe practices; large venues and clubs remain closed.
Are there airlines flying to Hawaii now?
A search through Wego showed that there are currently numerous international flight schedules in operation to Honolulu.