This article is reviewed by Wego's editorial team to ensure that the content is up to date & accurate.
Reviewed November 2023
The process of renewing an Indian passport holds significant administrative importance as it enables Indian nationals to either update or prolong the validity of their current passports. Beyond serving as a travel document, the Indian passport also functions as evidence of one's identity and citizenship.
Whether you find yourself approaching the expiry date of your passport or necessitating essential modifications, having a comprehensive understanding of the passport renewal process is essential to maintaining the integrity of your travel arrangements and identity documentation.
Read on as Wego provides you with the streamlined process of renewing your Indian passport in India, ensuring that your travel around the world remains hassle-free.
When to renew your Indian passport?
For Indian citizens seeking to renew their passports, the Government of India has introduced a comprehensive and user-friendly solution through the Passport Seva website. A passport in India is reissued under the following circumstances:
change in existing personal particulars.
validity expired within 3 years or due to expire within one year.
validity expired more than 3 years ago.
exhaustion of pages.
damaged passport.
lost passport.
Please note that if you do not possess an Ordinary passport, you must apply in the fresh category, regardless of possessing an Official/Diplomatic passport.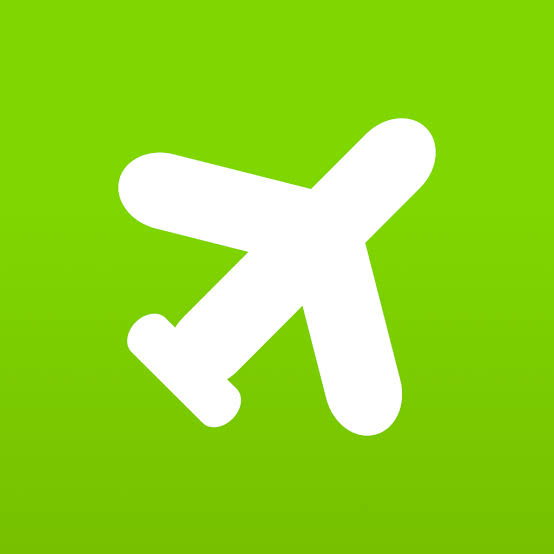 Book cheap flights to India
India passport renewal requirements
The documents required to renew an Indian passport depend on specific circumstances or changes in personal information, including the type of application, application category, employment type and more.
Given below are some of the general documents required for the renewal of an India passport:
original old passport
self-attested copies of relevant passport pages
proof of identity (Aadhar Card, Voter ID, etc.)
proof of address (Aadhar Card, utility bills, etc.)
birth certificate
2 recent passport-sized photographs
for minor applicants, proof of address in the name of parent(s)
Please note that additional documents will be required depending on your situation. You can find the complete list of documents required to renew your Indian passport from the Passport Seva website. 
India passport renewal process
To renew your Indian passport, follow the steps given below:
visit the Passport Seva website
select the "Register to Apply for Passport Services" option, and fill in all the required details
after completing the registration process, log into your Passport Seva account with the registered login ID and password
in the Applicant Home Page, click on the "Apply for Ordinary Passport" option and then on "Reissue" under the "Applying for" category to proceed with your re-issuance procedure
after successful submission, click the "Print Application Receipt" link to print the application receipt containing the Application Reference Number (ARN)/Appointment Number.
visit your nearest Passport Seva Kendra (PSK)/Regional Passport Office (RPO), where the appointment has been booked, along with original documents.
Please note that only emergency/medical cases and preapproved categories may visit Passport Seva Kendra without an appointment. Moreover, re-submission of the application form is required if the applicant does not visit the Passport Seva Kendra within 90 days of the online form submission.
India passport renewal processing time
For individuals seeking to renew or re-issue their Indian passport, the application process is designed to be efficient and timely. If there is no requirement for police verification, the processing of these applications will be completed within 7 working days from the date of application submission. However, if the Passport Office deems police verification necessary, the processing timeline might extend to up to 30 working days.
Please note that this duration excludes the time needed for the police verification process and acquiring a Police Verification Report (PVR).
For more information regarding the India passport processing time, visit our dedicated article below:
India passport renewal status tracking
You can track your Indian passport online by visiting the official Passport Seva website. To access this system, all you need are some essential details, including your application file number or passport number.
To track the status of your Indian passport online, follow the steps given below:
visit the Passport Seva portal
select the type of passport you applied for from the "Select Application Type" drop-down menu.
enter your 'File Number' and your 'Date of Birth' accurately
click 'track status,' and you can view your application's status on the screen.
For more information on Indian passport tracking, visit our dedicated article below:
India passport renewal fee
The reissue of an Indian passport can be classified into two categories: minor and adult. Within these categories, citizens may have various requirements, such as a change in validity, ECR status, personal particulars, or lost/damaged passports.
Below are the fees for the reissue due to expired/soon-to-expire validity, change of ECR status, change in personal particulars, and exhaustion of all pages.
| Age Group | Validity | Pages | Normal Scheme Price (INR) | Tatkal Scheme Price (INR) |
| --- | --- | --- | --- | --- |
| 18 and above | 10-year validity | 36 | 1,500 | 3,500 |
| | | 60 | 2,000 | 4,000 |
| 15 to 18 | 10-year validity | 36 | 1,500 | 3,500 |
| | | 60 | 2,000 | 4,000 |
| | 5-year validity | 36 | 1,000 | 3,000 |
| Below 15 | | 36 | 1,000 | 3,000 |
For more information, visit our dedicated article on India Passport Fees 2023: How Much Does it Cost to Issue or Renew an Indian Passport?
[Total:

153

Average:

4.7

]