This article is reviewed regularly by Wego's editorial team to ensure that the content is up to date & accurate. 
Updated November 2023
Tourists, expats, and foreign residents in Kuwait must have a valid driving license. Acquiring and renewing this license is essential, as driving without a valid one can result in legal consequences such as hefty fines or confiscating your vehicle. Having a Kuwait driving license gives you more flexibility in getting around and meets the legal requirement for renting or owning a car.
Kuwait driving license latest news
Recently, significant changes have been made to Kuwait's traffic law, including stricter penalties and substantial fines for specific violations. The relevant committee has proposed and finalized these amendments with the goal of regulating and improving road safety throughout the nation.
One of the changes proposed by the amendment is the confiscation of a driver's license or vehicle permit if they are involved in accidents that cause accidental deaths or injuries. The documents should be given to the authorities within 24 hours. Moreover, a first-time suspended driver's license can be reinstated after the driver undergoes an educational program as long as they don't commit a serious violation.
Another proposed change is related to driver education. Individuals without a driver's license will not be allowed to learn to drive a vehicle or motorcycle without a driving education permit. This permit can be obtained from the traffic department, including the locations for education.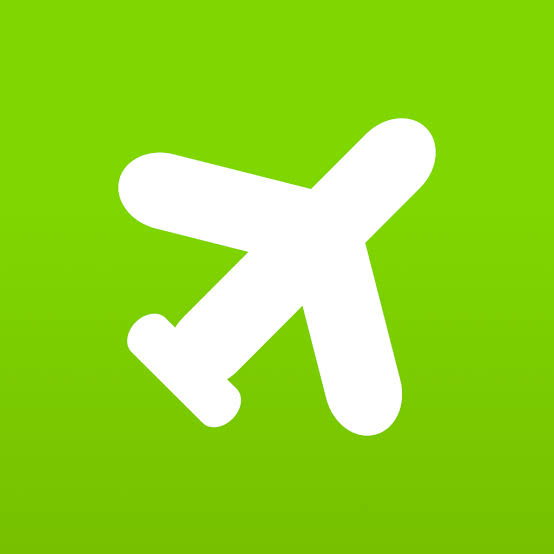 Book cheap flights to Kuwait
Kuwait driving license categories
Driving licenses in Kuwait are categorized by the type of vehicle permitted for operation. Here are some relevant categories for tourists, expats, and foreign residents.
New driving license (Kuwait/Non-Kuwaiti) – For first-time drivers in Kuwait.

Motorcycle llcense – For operating motorcycles in Kuwait.

License for Construction/Industrial/Agricultural Vehicle – This category is for operating construction, industrial, or agricultural vehicles in Kuwait.

Renew/Replace driving license (Kuwait/Non-Kuwaiti) – For those renewing or replacing a lost/damaged license.

Renew Learners License (Kuwait/Non-Kuwaiti) – For those needing to renew their learner's license before taking the final driving test.

Replacement of GCC license (direct) – Replace GCC with a Kuwaiti driving license.
The important categories for tourists, expats, and foreign residents are New and Renew/Replace Driving Licenses for Kuwaiti or non-Kuwaiti individuals. Note that requirements may vary based on nationality, age, etc.
Kuwait driving license requirements
Visitors and expats in Kuwait must obtain a domestic driver's license, which entails various paperwork and procedures. Here is what one should anticipate:
Print a driving license request form

Sign a medical fitness certificate after the request approval

Obtain a learning permit – after the medical exam and blood typing, the License Department will issue a driving permit.

Schedule a driving test appointment – to schedule a driving test, visit the Ministry of Interior website.

Pass the driving test

Provide necessary documents – You must submit your civil ID copy, passport copy, and 2 photos (4×6 size) with blue background. Also, attach the learning form and fee based on license type and expiry date.

Non-Kuwaiti requirements – Non-Kuwaiti residents need to provide their work permit and a copy, signature authorization for employees of companies/institutions, security ID/criminal record request, employer's original civil ID (for maids under 20), and embassy ratification from the Ministry of Foreign Affairs.

Legal residency for 2 years
Non-Kuwaitis' driving license is valid based on their residency validity. Check with the Kuwait Ministry of Interior or embassy/consulate for the latest regulations before applying for a driving license in Kuwait.
Kuwait driving license fees
The charges for renewing/obtaining a driving license are stated below:
New driving license for Kuwaiti/non-Kuwaiti: KD 10

Motorcycle driving license test fees: KD 5

Motorcycle driving license test repetition fees: KD 5

License for construction/industrial/agricultural vehicle test fees: KD 10

Renew driving license (Kuwaiti/non-Kuwaiti): KD 5 or according to the license expiration.
Kuwait driving license test
To get a Kuwait driving license, you'll need to pass theoretical and practical tests, which can be scheduled on the Ministry of Interior website.
The written/theoretical exam evaluates knowledge of traffic regulations, road signage, and driving safety principles. On the other hand, the practical test gauges proficiency in operating a vehicle on varying terrain types, observing traffic rules, and reacting to diverse driving situations.
To pass the test, study the driving manual and regulations thoroughly. Practice with experienced drivers and familiarize yourself with common routes. On test day, arrive early with your civil ID, passport, and driving learning permit. Bring an insured vehicle that meets the necessary standards for the practical exam. If you pass both tests, you'll get a Kuwait driving license. Note that non-Kuwaiti licenses are only valid based on residency validity.
As of 2023, the requirements for obtaining a driving license in Kuwait remain unchanged. It's recommended to check the Ministry of Interior's website regularly for updates to their guidelines.
Kuwait driving license renewal
To get a Kuwait driving license, you'll need to pass theoretical and practical tests, which can be scheduled on the Ministry of Interior website.
All expats must renew their licenses annually with no exemptions. However, sons and spouses of Kuwaiti women married to non-Kuwaitis and Article 20 visa holders are eligible for a three-year driving license. This aims to simplify the renewal process and maintain control over expat drivers in the country.
Non-Kuwaiti residents renewing their driving license must provide a copy of their passport and an employer's signature authorization. Those over 70 (for private licenses) or 60 (for public licenses) require another medical check-up.
Licenses can now be easily renewed online. Licenses issued before 2013 are subject to the one-year renewal policy if the expat's job position remains unchanged, simplifying license management and maintaining control over driving privileges in the country. A one-year validity period was implemented to streamline the renewal process.
Kuwait's traffic sector recently stopped renewing driving licenses for three years and now only allows online renewal for one year due to some expatriates changing their profession after renewing their licenses.
Kuwait driving license validity check
There are a few ways to check the validity of your Kuwait driving license.
Online – To check if your driving license is valid, visit the Kuwait Ministry of Interior website and select "driving license e-services" from the menu. Log in to your MOI account and choose to issue or renew a driver's license. You will then see your license expiration date, type, and issue date.

By phone –

Check your driving license validity by calling the Kuwait Ministry of Interior's customer service line at 22430500 and providing your civil ID and driving license numbers. A representative will inform you about the expiry date.

In-person –

You can verify your driving license validity at any Kuwait Ministry of Interior traffic department by bringing your civil ID and license. The staff will inform you of the expiration date.
[Total:

105

Average:

4.5

]