This article is reviewed regularly by Wego's editorial team to ensure that the content is up to date & accurate. 
Updated July 2023
When planning a trip to Pakistan, it is crucial to consider the expenses associated with obtaining a visa. The visa cost is of significant importance as travelers need to budget enough funds to ensure a smooth entry into the country. Pakistan offers various visa options, each with its own fee structure based on the duration and purpose of the visit.
Having knowledge of visa fees and requirements helps travelers plan their finances effectively and avoid any unexpected issues. Here, Wego provides a comprehensive guide to help you understand the visa prices for different visa categories in Pakistan. Please note that the visa costs mentioned here may be subject to change, so it is advisable to verify the current fees before applying.
Pakistan visa fees 2023
Visiting Pakistan requires obtaining a visa, and the fees for visas vary depending on the purpose of the visit and the number of entries allowed. The visa fees cover different charges associated with the duration and type of visa. It is essential for travelers to be aware of the cost of a Pakistan visa in order to plan their expenses effectively and meet all the necessary requirements. Please note that the visa fees and prices provided here are subject to change. Therefore, it is crucial to verify the current charges at the time of your application.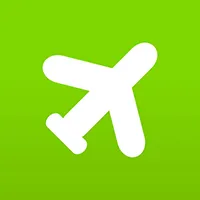 Book cheap flights to Pakistan
Tourist visa
The Pakistan tourist visa is a document that permits travelers to visit the country for leisure, sightseeing, or cultural exploration. Typically, individuals need to submit an application at a Pakistani embassy or consulate in their home country to apply for this visa. Some countries also offer the option of applying for an e-visa online.
The available types of tourist visas are as follows:
single-entry for short duration stay of less than 3 months 

duration up to and greater than 6 months (Extension) – A tourist visa can be extended for up to 6 months or more, subject to approval
The cost of a Pakistan tourist visa ranges from USD 20 to 60, although the price is determined by your nationality and the processing time you choose for your application. You can calculate your visa fee on the Pakistan online visa system portal by providing details like your visa category, entry type, and country of origin. 
Work visa
A Pakistan work visa is an official document that grants foreigners permission to reside and work in Pakistan. It provides opportunities for individuals from other countries to seek employment within Pakistan's borders. This visa category is specifically designed for individuals who have received a valid job offer from a Pakistani employer and meet the necessary requirements outlined by the Pakistani government.
The cost of obtaining a work visa for Pakistan is USD 100. However, the fee may vary depending on the applicant's country of origin and the type of visa they are applying for. This fee applies to all countries in the categories of Business and Work SE visas. It includes a 10% PCW&E (Pakistan Community Welfare and Education) fee, a 10% FIGOB (Fund for the Assistance of the Government of Balochistan) fee, 8 dollars NADRA (National Database and Registration Authority) service charges, and 2.2% bank fee. Work visas can be extended for up to 2 years with multiple entries.
Please note that the fee must be paid in the currency of the country where the application is made unless otherwise specified. To calculate your fee for obtaining the Pakistan work visa, please refer to the fee structure on the official NADRA website.
Business visa
Pakistan grants business visas to citizens from over 100 countries worldwide. However, only individuals falling into the following categories are eligible for these visas:
The category under which an applicant falls determines the validity and processing time for visa issuance. It is important to note that nationals from certain countries are eligible for a Pakistan business visa on arrival, also known as a Business Visa in Your Inbox. The list of countries can be checked on the Pakistan government website.
The cost of obtaining a Pakistan business visa varies depending on the type of visa and the applicant's country of origin. The fees range from approximately USD 9 to 200. For more detailed information on visa fees, please visit the official fee structure page.
Family visit visa
The family visit visa is designed for foreign citizens who have Pakistani heritage or are married to someone of Pakistani nationality. Its purpose is to allow them to visit and reside with their family members for a maximum period of 5 years, with each entry permitting a stay of up to 1 year.
To apply for a family visit visa, you have the option to utilize the Pakistan online visa system. During the application process, you will be required to submit various documents, including your passport, a photograph, an invitation letter from your host in Pakistan, evidence of your relationship with the host, and proof of either your Pakistani origin or your spouse's Pakistani nationality.
It's been reported that the cost of a Pakistani family visit visa is approximately USD 90. We recommend checking with the Pakistani embassy or consulate in your country or getting in touch with NADRA through their website.
[Total:

133

Average:

4.6

]