This article is reviewed regularly (on a monthly basis) by Wego's editorial team to ensure that the content is up to date & accurate. 
Updated 19 July 2021
Qatar is now open to international visitors and those looking to travel on to another destination can still transfer through Hamad International Airport. 
For those whose itinerary includes Doha as a pit stop, here are the latest Qatar transit rules you need to know.
As rules are updated at moment's notice, we recommend contacting the airlines prior to making travel plan to get the latest information on transiting in Qatar.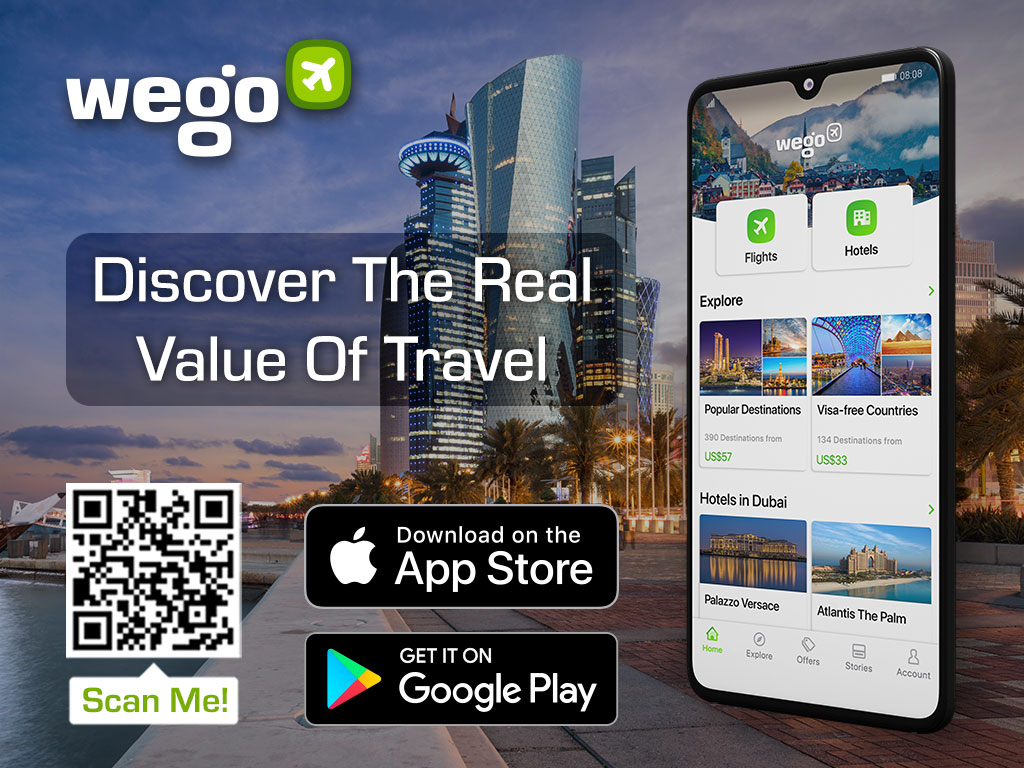 Can I transit in Qatar now? 
Yes, if you're a traveller normally permitted to enter Qatar. There are currently no countries barred from entering Qatar.
Please note that passengers from India, Pakistan, Nepal, Bangladesh, Philippines, Sri Lanka travelling to or transiting in Qatar are required to present a negative COVID-19 RT-PCR test result carried out and issued within 48 hours prior to their flight departure from one of the testing centers approved by the local health authority. They must hold 2 copies of the negative test result. 
Are there any required documents to transit in Qatar?
A transit visa is required if you are not one of the 85 nationalities eligible for a visa-free entry to Qatar. Otherwise, you would need a pre-approved transit visa for a duration between 5 to 96 hours.
How much is the Qatar transit visa?
The 96 hours transit visa is issued free of cost. 
How do I get the Qatar Transit Visa?
The pre-approved Qatar transit visa can only be obtained through a Qatar Airways Office or through the Qatar Airways website.
What are the requirements of the Qatar transit visa?
Individual passport per visitor is mandatory (including infants). A clear passport copy is required to be submitted at a Qatar Airways office or through the Qatar Airways website. Passport should be valid for a minimum of six months at the time of entry into Qatar.
Passengers must also have confirmed tickets for a journey into Qatar and the onward journey out of Qatar must be on the Qatar Airways ticket document. Both flights must be operated by Qatar Airways. 
The facility is not applicable for travel where Doha is the point of turnaround e.g. BOM-DOH-BOM.
How long is the validity of the Qatar transit visa?
The transit visa will be valid for a duration between 5 to 96 hours. The duration of stay beyond 96 hours is not permitted under this scheme.
Please note that entry into Qatar with the pre-approved transit visa must be within 30 days of the date of issuance.
How long will the transit visa process take?
The processing time for the visa application is a minimum of seven days excluding Public holidays.
Do I need to get tested while transiting in Qatar?
All passengers transiting through Qatar, except for the 6 countries mentioned above, must have the mandatory pre-travel PCR test certificate valid for 72 hours of arrival to Qatar.
According to the Doha Hamad Airport webpage, PCR tests are currently not offered to transiting passengers until further notice. If the passengers require another PCR test for their next destination, they may need to check with the connecting airline or the embassy for their destination.