This article has been reviewed by Wego's editorial team to ensure that the content is up to date & accurate.
The month of Ramadan is considered the holiest and most sacred month of the Islamic Hijri (lunar) calendar. Muslims firmly believe that it was during this exalted month that the archangel Gabriel descended from the heavens and revealed the Message to the Prophet Muhammad.
During the month of Ramadan, Muslims are required to elevate their level of spiritual and physical submission to God by way of fasting; that is to say, Muslims must abstain from eating, drinking, smoking and also husband-wife intimacy from the breaking of dawn until the setting of the sun.
As we prepare to welcome the holiest of months, here are the dates, calendar and guide to spending Ramadan 2024 in Qatar.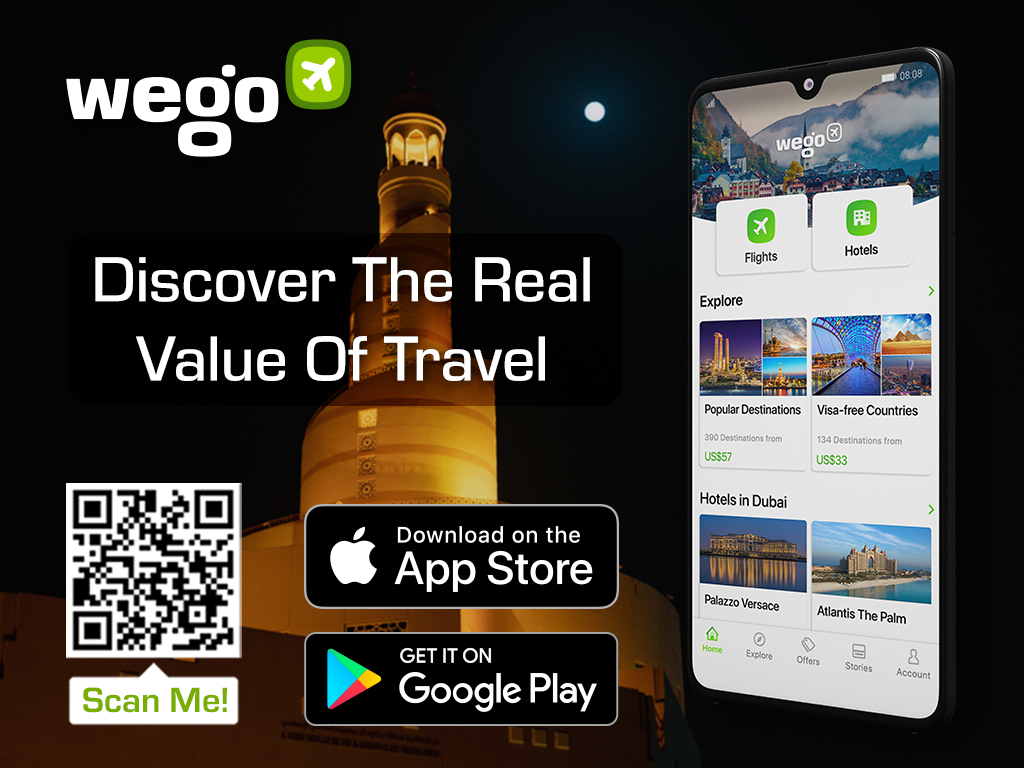 Ramadan in Qatar 2024 dates and calendar
So far, Ramadan 2024 is predicted to begin on 11 March 2024 and end on 9 April 2024, corresponding to Ramadan 1445 in the Islamic calendar.
However, tradition mandates that the exact date of the holy month's beginning must be determined by a moon-sighting committee consisting of religious scholars, astronomers, and other authorities under the cover of night. The committee is responsible for observing certain sightings related to the appearance and cycle of the new crescent moon which heralds the start of Ramadan. 
In Qatar, the Moon Sighting Committee in the Ministry of Endowments and Islamic Affairs (Awqaf) declares the start and end of the holy month. 
Ramadan 2024 moon sighting in Qatar
On the 29th day of Shaban, the moon sighting for Ramadan 2024 took place. The moon sighting date for Ramadan 2024 varies in each country because the Shaban month did not begin on the same day in every country.
Umrah from Qatar during Ramadan
If you are thinking of performing Umrah during Ramadan, you can check our article about the latest update of Umrah 2024 below. 
Ramadan in Qatar
Generally, Qataris are still keen to revive the age-old Ramadan traditions and customs they have inherited from their ancestors. This is embodied and manifested in various practices, but none more so than in the keenness to prepare local traditional foods. 
Ramadan cannon
The launching of the Ramadan cannon is one of Qatar's most beautiful traditions. Cannons were traditionally used to mark the end of suhoor and the breaking of the fast long before loudspeakers and other digital devices became commonplace. Because the cannon was not adequately introduced before then, it is believed that this lovely custom began during the Ottoman Empire. 
These days, they no longer needed the Ramadan cannon to notify them about the time. That is why they only does the launching of Ramadan cannon in order to preserve their tradition. 
Where to see Ramadan cannons in Qatar?
The Ramadan cannons can be seen at four places including Souq Waqif, Katara, Muhammad Ibn Abdul Wahhab Grand Mosque and Souq Al Wakrah.
Ghabga
Ramadan is also affectionately known and referred to as the month of Ghabga; the month of the midnight feast. The purpose of Ghabga is to gather family and friends so that the midnight feast may be enjoyed in a spirit of togetherness.The youth may have their gathering here, as do the men and women; all uniting in intimacy and love under one roof as they reminisce shared memories and enjoy each other's company. 
While each family has its own favorites, several dishes are a must-have for every Ramadan table in Qatar, having graced iftar tables for decades, including Al Luqaima (fried dough covered in sugar syrup, usually flavoured with rose or orange blossom water),  Harees (made from pounded meat with wheat, olive oil, and cinnamon), and Al Thareed (crispy flatbread layered with soup made with either lamb, chicken, or just vegetables). 
The children also celebrate Garangao, an exclusively Gulf festival that is particularly prominent in Qatar, on the 14th day of Ramadan. It began as a means to celebrate children who were attempting to fast in the middle of Ramadan. Families assemble at a Ghabga to distribute Garangao – mixed bundles of nuts, sweets, sugared kernels, and other candies – to children in the area, who sing the "Gara," a traditional song, all night long. Gara is a Khaliji (Gulf) word that refers to the sound of two things striking together, such as nuts and sweets in bags or knocking on doors.
The prevalent customs in Qatar also include exchanging Ramadan foods between neighbors, which are characterized by the richness of their traditional dishes, and customs that are also present in other Arab countries. 
During the blessed month of Ramadan, nationals and residents of Qatar rush to give alms to the poor and needy in order to attain the favor of their Lord. Thus thousands of needy congregate around what the Qataris call Ma'edat Al Rahman, meaning the tables of mercy.
Countless charity organizations along with affluent members of the community prepare these tables so that the poor may break their fast by having dates, milk and other ready meals. Makeshift praying spaces are usually set up near the tables so that Muslims may immediately perform their sunset prayer following the Iftar and the special Ramadan prayer, Taraweeh.
Ramadan in Qatar working hours
A circular on the official Ramadan working hours in Qatar for the ministries, government agencies, and public institutions was released by H.E. Ahmed bin Abdullah Al Mahmoud, Deputy Prime Minister and Minister of State for Cabinet Affairs.
According to the circular, administrators agreed that civil employees would work five hours every day during the holy month of Ramadan in the Hijri year 1437. Compared to an eight-hour workday, this one is three hours shorter. The workday will begin at 9:00 am and last until 2:00 pm, just like in prior years. 
For more details on the working hours in Qatar during Ramadan, please refer to our article below: 
Some rules to observe
Like in practically all Muslim countries, work and school hours are cut short during Ramadan. Hotels remain open as do restaurants within their grounds. All other restaurants are mostly closed during the day with some closed for dine-in only.
As there are plenty of options to have your meal or drink during the day, please do so in private or within the above establishments. Public display of eating and/or smoking is highly frowned upon and should be avoided. Most offices and workplaces also have separate areas for those wishing to dine and wine during work hours.
Women must also take care to dress modestly and conservatively. Shoulders, necklines and knees are expected to be hidden from view during Ramadan.
Ramadan praying hours in Qatar
Muslims living in Doha, Al Rayyan, Al Wakrah and other cities start observing Ramadan as per the Sehri time or Iftar time in Qatar. This is one of the main reasons why the starting date of Ramadan in Qatar has great significance for them. Below is the complete timetable for Ramadan 2024 in Qatar.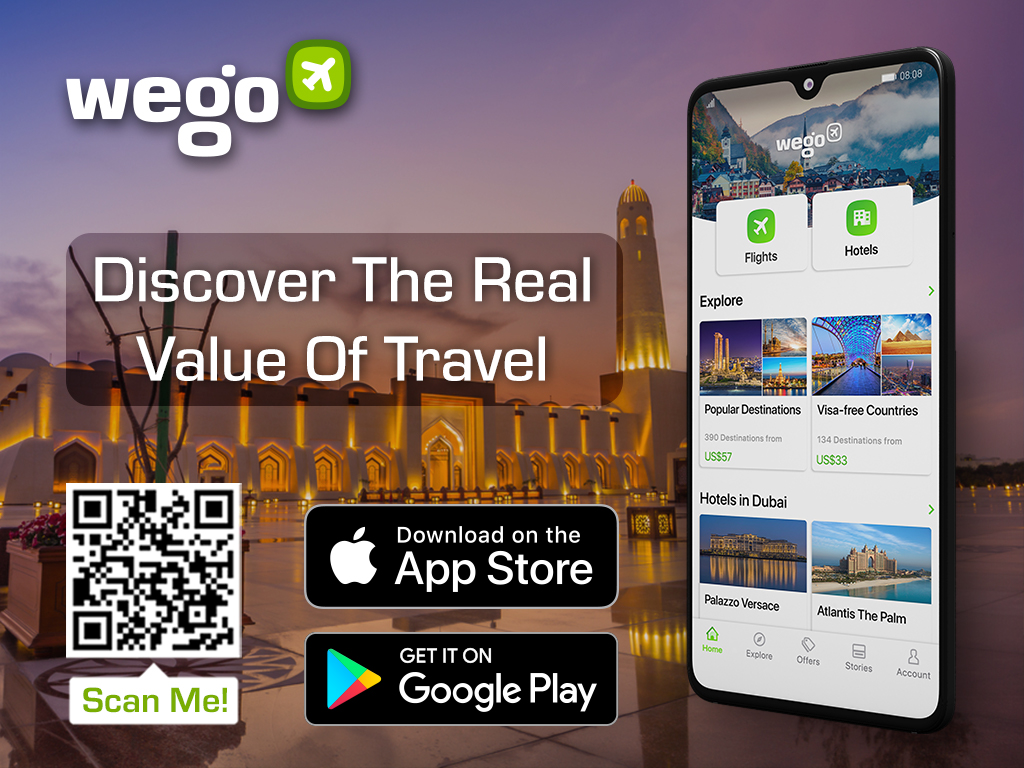 [Total:

226

Average:

4.9

]