This article has been reviewed by Wego's editorial team to ensure that the content is up to date & accurate.
The holy month of Ramadan is considered the holiest and most sacred month of the Islamic Hijri (lunar) calendar. Muslims firmly believe that it was during this exalted month that the archangel Gabriel descended from the heavens and revealed the Message to the Prophet Muhammad.
During the month of Ramadan, Muslims are required to elevate their level of spiritual and physical submission to God by way of fasting; that is to say, Muslims must abstain from eating, drinking, smoking and also husband-wife intimacy from the breaking of dawn until the setting of the sun.
As we prepare to welcome the holiest of months, here are the dates, calendar and guide to spending Ramadan 2023 in the Kingdom of Saudi Arabia.

Ramadan dates and calendar 2023
It is predicted that Ramadan 2023 in Saudi Arabia will fall on Thursday, March 23, 2023 and followed by Eid al Fitr festival on Friday, April 21, 2023. These dates will naturally be confirmed as we move closer to Ramadan.
However, tradition mandates that the exact date of the holy month's beginning must be determined by a moon-sighting committee consisting of religious scholars, astronomers, and other authorities under the cover of night. The committee is responsible for observing certain sightings related to the appearance and cycle of the new crescent moon which heralds the start of Ramadan.
Umrah during Ramadan
If you are thinking of performing Umrah in Ramadan, you can check our article about the latest update of Umrah 2022 below.
Ramadan in Saudi Arabia
The common thread that runs through all predominantly Muslim countries in Ramadan is that life generally slows down as the hours for working and schooling are reduced by two to three hours. Many opt to embrace a nocturnal lifestyle in the sense that they shift their schedule to allow them to sleep through the day and work through the night. 
Unlike in places like Dubai, most supermarkets, malls, shops, restaurants, cafes and nearly all other eateries close down during the daylight hours. Hotels remain open and may still offer food to their non-fasting guests, albeit in screened and partitioned areas. 
Close to sunset, numerous mosques are filled with lines of people sitting in lines facing spreads of food. As the call to prayer is heard signifying the arrival of Iftar (breaking of the fast), numerous people can be heard chanting their prayers before helping themselves to the available sustenance.
It's also common to observe people, both local residents and visitors, handing out dates and bottles of water to passersby while shouting 'halal' at busy intersections close to Iftar time. The month of Ramadan indeed encourages Muslims to further practice benevolence and charity.
Most businesses resume operations after Iftar and continue to do so until 1 or 2 in the morning. This naturally makes the Ramadan nights alive and wonderful as opposed to its slow and somber days. Friends and family gather at midnight at malls, restaurants and cafes to shop and indulge in Ramadan snacks, before retiring to their homes and preparing the pre-dawn meal.
Iftar sweets
In the tradition of the Prophet Muhammad SAW, Muslims eat dates to break their fasts; among Saudis, a selection of dates is frequently eaten, along with Arabic coffee, soup, and fried or baked stuffed pastry (samboosa and other dishes).
To top it all off, kunafah (a sugar-soaked pastry loaded with cheese or cream) and logaimat (little round balls of fried dough covered in sweet syrup) are the most popular Arabian deserts on Saudi tables, with qatayef (pancakes filled with cream or nuts) being the icing on the cake.
Some rules to observe
The month of Ramadan is strictly observed in Saudi Arabia. Although non-Muslims are not expected to fast during the month, they are strictly forbidden to eat, drink and smoke publicly during the day, as it's punishable by law. The word 'public' extends to not just open-air places like streets or parks, but also to offices, factories and other types of workplaces.
COVID-19 mosque protocols
As much as we hope Ramadan this year will inch closer to some semblance of normalcy following the KSA vaccination drive, the authorities are still imposing strict measures in an effort to further mitigate the spread of the coronavirus. As it stands, the following applies:
mosques are opened one hour before the Friday prayer and closed 30 minutes after
1.5-meter social distancing protocol must be observed
worshippers are urged to bring their own copies of the Qur'an
scheduled disinfection must be observed
mask-wearing is mandatory
post-prayer lectures and lessons are allowed but are subject to social distancing measures
funeral prayers are allowed
The announcement for Ramadan 2022 COVID-19 mosque protocols has yet to be made. However, last year's restrictions are as follows:
Social distancing and mask-wearing must be observed at all times
Hosting of iftar and suhoor will not be allowed. l'tikaaf is also not allowed
Friday sermons are shortened to 10 minutes. Everyone must bring their own prayer mat and Quran
The duration of Taraweeh and Isha prayers will be capped at 30 minutes
Iftar tents or banquets outside masjids are not allowed, the same is true for public gatherings outside of masjids
Umrah 2022
It has been confirmed by the Ministry of Hajj and Umrah that indeed the Umrah pilgrimage will be allowed to be undertaken this year, albeit with a number of fresh rules and restrictions. For a detailed breakdown of this year's Umrah, please do visit our Umrah 2022 article.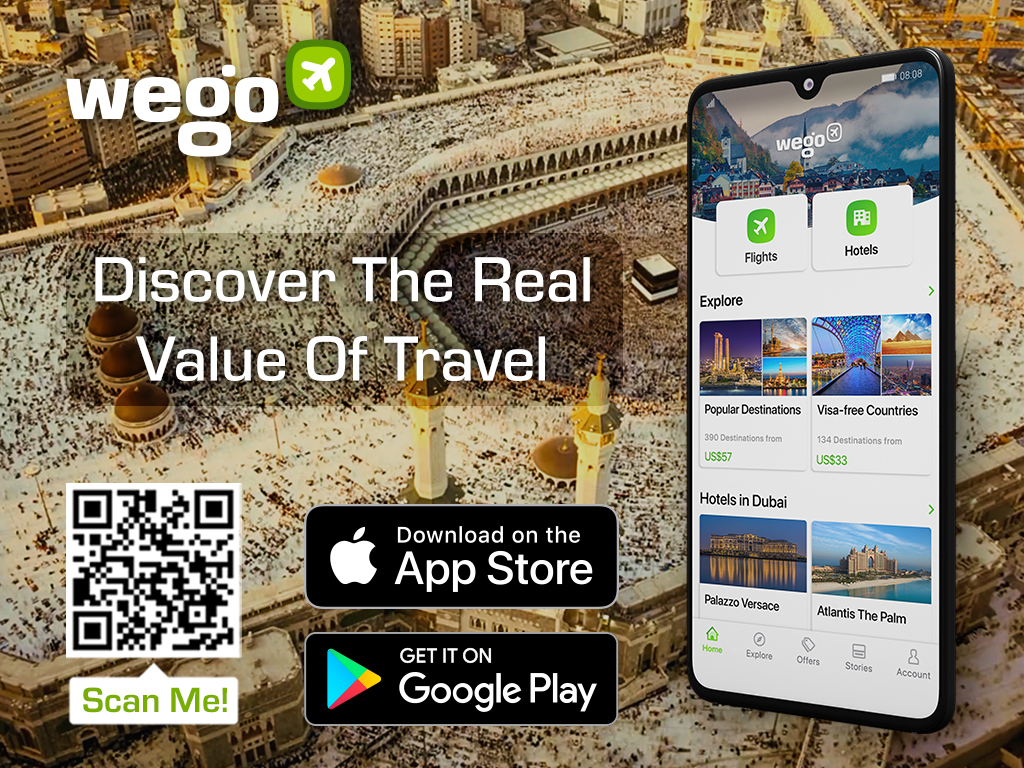 [Total:

352

Average:

4.9

]