This article is reviewed regularly by Wego's editorial team to ensure that the content is up to date & accurate. 
Updated December 2023
With the implementation of the Saudi Vision 2030, the Kingdom of Saudi Arabia is expected to welcome international visitors from all over the world in the coming years. As Saudi Arabia's role as one of the main hubs in the MENA region continues to grow, more and more travelers will be visiting or transiting through the kingdom.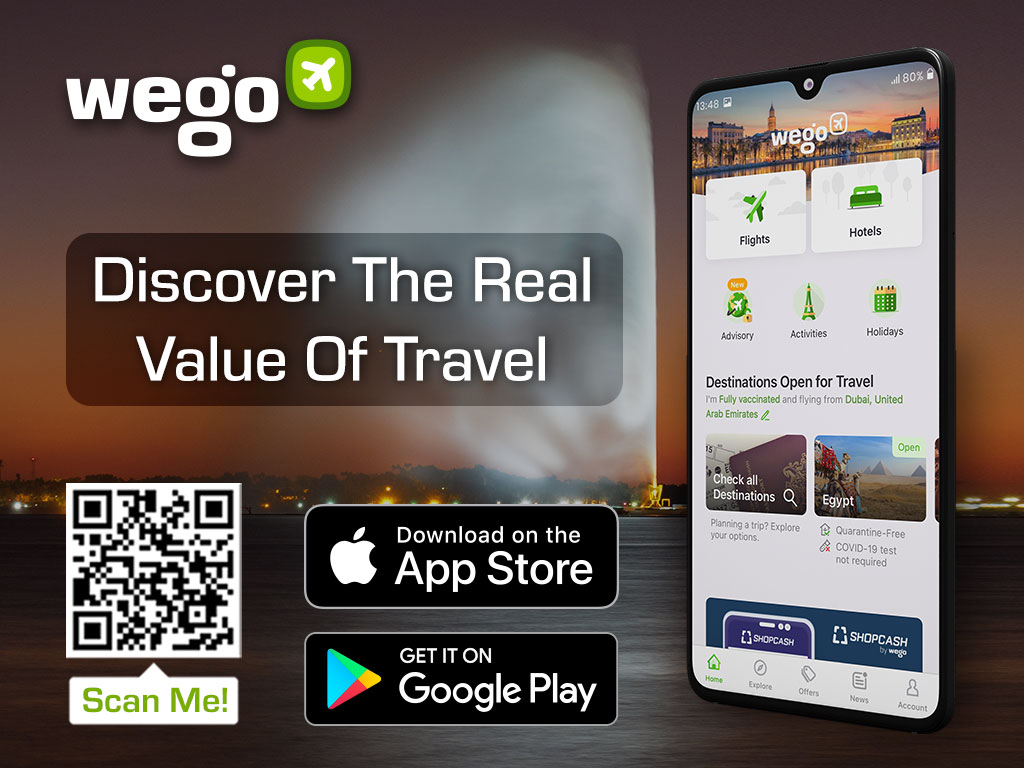 If your itinerary includes Saudi Arabia as a pit stop, here is everything you need to know about the Saudi transit visa; its application, requirements, price, and more.
Saudi transit visa news
Saudi Arabia has made significant advancements to support Indian citizens going for Haj by introducing several measures. These include granting visas within 48 hours and offering a 96-hour stopover visa.
This means that Indians heading to the West or the Middle East can now acquire a stopover visa for 96 hours during their ticket issuance, enabling them to conduct Umrah and visit any city within Saudi Arabia.
Free Saudi transit visa
Saudi Arabia has released its latest scheme on visa policy: free Saudi transit visa. The visa allows foreign visitors to make a 4-day stopover in the Kingdom. Check out our dedicated article about the free Saudi transit visa that allow you to perform Umrah and explore the country below.
Saudia ticket + visa package
Recently, Saudi Airlines launched a program allowing holders of Saudia flight tickets to obtain a free 4-day visa with their purchase. Please check our dedicated article about the Saudi Airlines ticket visa and how to apply for it below.
E-maritime transit visa
According to the announcement made by Saudi Arabia's Ministry of Foreign Affairs (MOFA), an e-maritime transit visa for those coming to the Kingdom via cruise ships has been launched. The e-maritime transit visa will be issued to those arriving via cruises, and the beneficiaries who are wishing to obtain the visa can submit their applications through MOFA's electronic platform.
Furthermore, as instructed by the authorities, the visa application should be filled up after purchasing the cruise ticket. The application data must be submitted on the foreign ministry's Visa Services Platform.
Who needs to apply for a Saudi transit visa?
All travelers passing through Saudi Arabia or wishing to stay for a period of no more than 96 hours will need to apply for a Saudi transit visa.
Note that this does not include nationalities eligible for visa-free entry to the KSA. The Saudi transit visa validity has now been extended to three months. Please find the details below:
Saudi transit visa for Umrah
Saudi Arabia offers a transit visa for travelers who want to stop over in the country for up to 96 hours (four days). The transit visa is free of charge and can be obtained online or on arrival, but only for passengers of Saudi Arabia Airlines (Saudia) or Flynas. The transit visa also allows visitors to perform Umrah, which is a voluntary pilgrimage to Mecca, as well as visit holy sites, tourist attractions, and historical places.
Please note that the transit visa is not extendable and does not allow you to perform Umrah during the peak seasons of Ramadan and Hajj. You also need to follow the rules and regulations of Umrah, such as wearing the ihram clothing, performing the rituals, and respecting the sanctity of the holy sites.
For more information on Umrah 2023, please refer to our article below:
Saudi transit visa application
GCC citizens and nationals traveling from Bahrain, Oman, Kuwait, Qatar and the United Arab Emirates may enter Saudi Arabia visa-free and thus are not required to apply for a Saudi transit visa.
For other travelers, the Saudi transit visa should be applied via the applicant's airline or travel agency or through an established visa agent in their respective countries.
Saudi transit visa requirements
To apply for the Saudi transit visa you would need the following documents to apply for a Saudi transit visa:
a valid passport with a minimum validity of 6 months
a residence permit from the country you are applying from
a passport-sized colored photograph
a completed and signed Saudi visa questionnaire
a signed declaration of adherence to Saudi laws
proof of ticket booking, confirming your stay-over in Saudi Arabia.
Printed visa application submitted through the Enjaz e-portal.
Saudi transit visa cost
The cost for a Saudi transit visa for up to 96 hours is roughly SAR 100 (USD 26.61). However, we recommend applicants consult their airlines, travel agents, or respective Saudi Embassy regarding the latest price of the Saudi transit visa.
[Total: 124 Average: 4.4]