The usage of spices in food can take you as far as your imagination would go, adding color, flavor, zing, heat and perking up each dish. Did you know that spices were also used by the ancient Egyptians for cosmetics and embalming over 5,000 years ago?
As colorful as they are intense and fragrant, these 7 spice markets in the world are delights to your senses.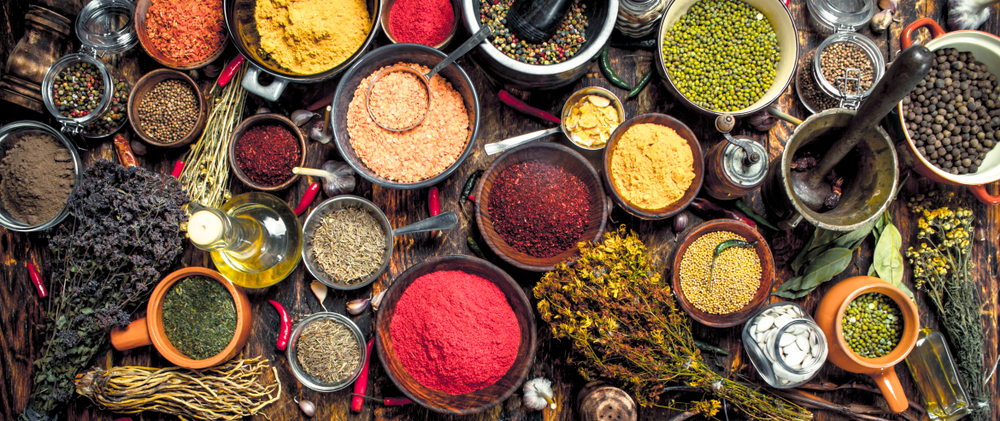 Khari Baoli (Delhi, India)
Touted as the largest spice market in the whole of Asia, the centuries-old Khari Baoli is located in Old Delhi and is undoubtedly bound to engulf you in sensory overload. This market is as hectic as they come, and the snaking paths are perplexing.
Not for the faint of heart, Khari Baoli is terrific for those looking to buy in bulk. If you're successful, you can get some of the most sensational curry powders, amongst other spices.
You just might have to brave the clutter and overwhelming miasma for that great deal.
Find cheap flights to New Delhi
Mercado Benito Juárez (Oaxaca, Mexico)
The labyrinthine Mercado Benito Juárez is a buzzing market in the city center of Oaxaca, where tourists and locals alike flock to. Here, you can find an overwhelming array of chilies and mole, for whatever tolerance it is you possess. Challenge yourself, maybe?
Aside from just spices, there are also comedores all over that could whip you up some of the freshest, most delicious Mexican dishes and snacks. Don't just stop at the chilies, go on with the food too at the oldest market in Oaxaca.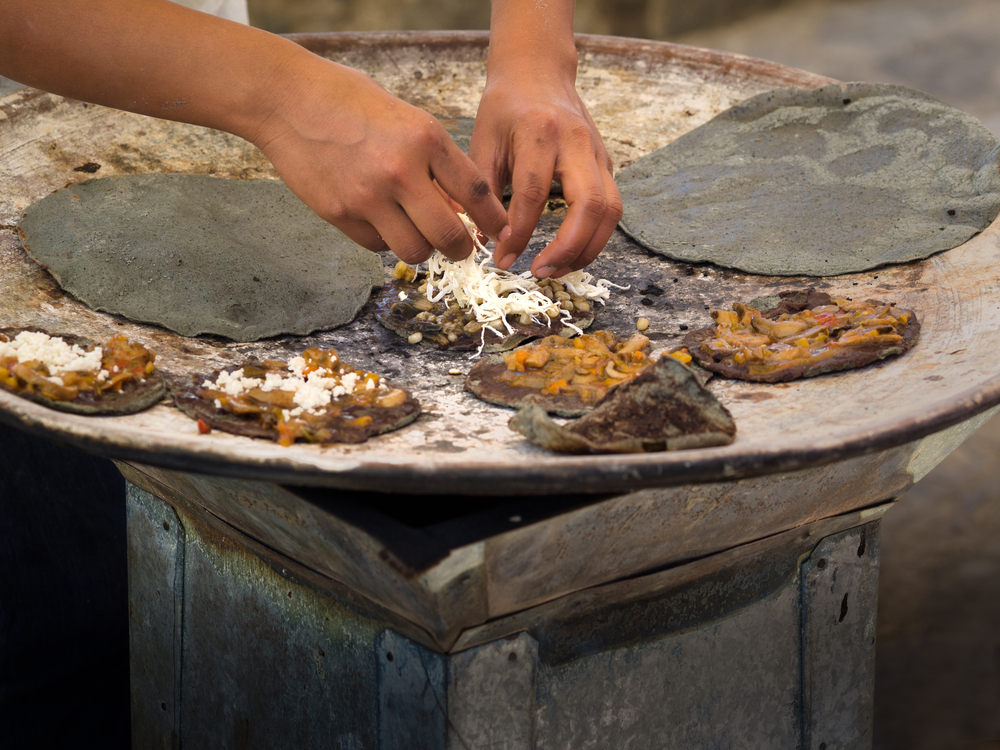 Find cheap flights to Oaxaca City
Mombasa Spice Market (Mombasa, Kenya)
With its strategic location, Mombasa stands as Kenya's historically, and continued, crucial link to the rest of the world. An obligatory stop for wide-eyed wanderers, the frenzied Mombasa spice market promises a feast for the senses.
It carries unique blends of spices, thanks to its status as a cultural melting pot, surely helpful in making exquisite curries. Also, don't forget to get your hands on the famous Mombasa pepper, which packs more heat and flavor than regular cayenne peppers.
Darajani Market (Zanzibar, Tanzania)
Beyond the impossibly beautiful beaches of Zanzibar, you would discover the vibrant Darajani Market. While not exclusively a spice market – you can find ocean-fresh fishes, live poultry, and hearty slabs of meat – the spices do shine brightly.
Hoards of tourists come here for the spices and souvenirs, and they know it. So, unless you want to get ripped off, do some research on what you should be paying and sharpen your haggling skills.
Find cheap flights to Zanzibar City
Mellah Spice Souk (Marrakech, Morocco)
This market in the old Jewish quarter of Marrakech is a sight to behold, with a navigable complex and picturesque display of vibrantly colored spices. Perfect for the photo bug, the market is lined with captivatingly warm shades all arranged in spectacular peaks.
One spice mixture to keep an eye out for would be the ras el hanout, where the 30+ ingredient blended seasoning is as authentic is it comes.
The spice is leagues above what you typically find in your run-of-the-mill grocery store, and is a perfect pairing for all sorts of proteins, vegetables, and of course, tagines.
Find cheap flights to Marrakech
Mısır Çarşısı (Istanbul, Turkey)
Also known as the Egyptian Bazaar in English, Mısır Çarşısı is Istanbul's, and the region's, premier spice nucleus. With dozens upon dozens of shops selling one of the most extensive collections of spices in the Middle East, and no less, in beautifully built premises.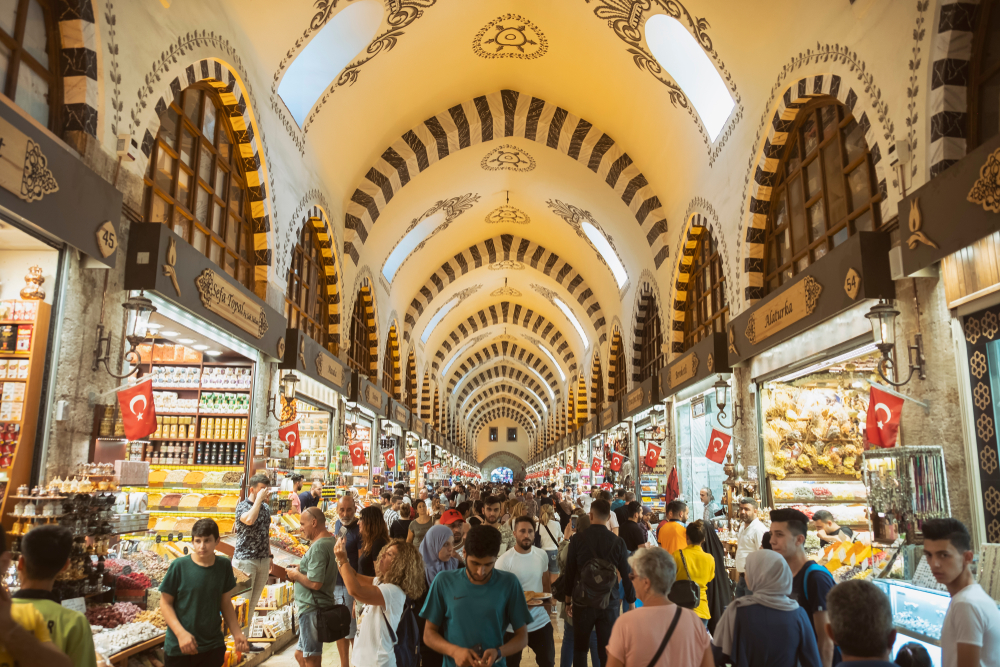 With heaps upon heaps of spices, from cinnamon to cardamom, you'd likely be able to find whatever spice you're looking for. Aside from the spices, you could also get some beautifully blended teas and intricately detailed tea sets to go with it.
Find cheap flights to Istanbul
La Boqueria (Barcelona, Spain)
While the site of the Mercat de Sant Joseph de La Boqueria, or simply La Boqueria, dates back over 800 years, the current towering structure was built in 1914.
With a magnificent stained-glass façade and an intricately ornate sign that hangs over the entrance, this market is a destination on its own.
Undoubtedly the most organized, sanitary, and beautiful market on this list – but perhaps tied with Mısır Çarşısı – this Spanish stalwart is a must-visit when you're in Barcelona. Even if not for supplies, come here for the sights and the experience.
Revel in the vibrant red Spanish paprika powders, throngs of dried peppers, and a dizzying variety of fresh produce and fruit preserves.
But before you leave, don't forget to get your hands on some world-famous Spanish exports like jamón Ibérico and manchego. You definitely won't regret it.