This article has been reviewed by Wego's editorial team to ensure that the content is up to date & accurate.
Updated June 2023
The crowd-favourite beach area of Jumeirah, Dubai, is bringing cuisines from around the world to the Emiratis. From high-end restaurants to cheap street food to chic cafes, you can have your pick from the number of food joints present here.
If you are looking for a relaxed vibe for your lunch, here are the 6 best cafes in Jumeirah, Dubai.
Jumeirah cafe scene
In the captivating neighborhood of Jumeirah, Dubai's coffee shop and cafe scene thrives with an exceptional blend of allure and allure. Amidst an atmosphere of sophistication and elegance, Jumeirah's cafes captivate discerning individuals seeking a distinctive coffee experience. From trendy boutique establishments to renowned international chains, these hidden gems in Jumeirah offer an exquisite array of flavors and ambiance. Nestled within luxurious surroundings, these cafes provide a haven of indulgence, where patrons can relish in meticulously crafted brews while immersing themselves in the neighborhood's enchanting atmosphere.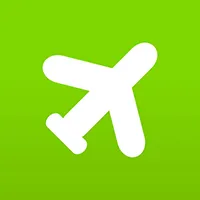 Book cheap flights to Dubai
Daily Dose
Daily Dose is exactly what is promised by its founding fundamentals – crafted coffee, great food, excellent service, and widespread positivity. There's indoor as well as outdoor seating, along with plenty of soothing greenery.
A great place for breakfasts and brunches, Daily Dose uses only carefully grown and roasted beans to serve the best cups of coffee to start your day right, varying from regular cappuccinos to Ethiopian air press. Splurge on the famous "Dubai 24K Gold Milkshake" to taste a sip of luxury. Other items on the menu include sandwiches, croissants, eggs, bagels, falafel, acai bowls, and desserts.
Stomping Grounds – Specialty Coffee Hub
Immaculate aesthetic and rich flavours come together at Stomping Grounds. With a mouth-watering mix of Arabic and European cuisine, the cafe lends itself well to relaxed brunches and lunches in its outdoor area.
Almond croissants, shakshuka, beetroot salad, acai bowl, and eggs benedict are easily some of the best items off the menu. The cafe also has great pour-over coffee options, so coffee connoisseurs will be more than happy with their brews.
The Duchess
A picturesque waterfront cafe with exceptionally good food, The Duchess is famous for its contemporary menu that looks as good as it tastes. Boasting a charm reminiscent of "Breakfast At Tiffany's", The Duchess is too Instagram-worthy to miss out on.
From gourmet dishes like lobster eggs benedict, truffle omelette, and portobello mushrooms on homemade brioche to Middle Eastern delicacies such as falafel and shakshuka, the cafe whips up some great breakfast dishes. Their lunch menu offers healthy options like salads, baked avocado, and quinoa as well as indulgent options like wagyu burger, baked brie, and ricotta cannelloni.
Comptoir 102 Healthy Cafe and Concept Store
Comptoir 102 is the perfect spot for those who'd like a side of fashion with their food. One of the best concept stores in the city, the cafe combines organicity with curated fashion and eclectic interiors, attracting even international travel guides and fashion magazines to its swank kitchen, lounge, garden, and terrace spaces.
Visit with friends and family to make the most of their sharing-style spread of mezze platter, avocado crostini, and rainbow pancakes. With everything from salads and acai bowls to detoxifying waters, juices, and smoothies to superfoods including bee pollen, flax seeds, and Klamath, health nuts will find their haven at Comptoir 102. They even alter the menu to be vegan, dairy-free, sugar-free, and gluten-free.
Society Cafe & Lounge
Society Cafe & Lounge offers patrons a contemporary, refined take on modern European cuisine. The elegant decor of its indoor and outdoor seating areas is suitable for both a relaxed brunch with your girlfriends as well as a business meeting.
The cafe introduces a posh twist to simple dishes, taking them to whole new levels of deliciousness – eggs benedict with veal bacon, avocado toast with nori, and Turkish eggs with herb-crusted pinenuts. Its pastas, burratas, schnitzels, and moussakas are sure to give you a taste of Europe all under one roof. Sources tell us that their pistachio croissant is especially to die for.
[Total:

112

Average:

4.8

]