This article has been reviewed by Wego's editorial team to ensure that the content is up to date & accurate.
Updated 6 July 2022
The UAE authorities have outlined certain rules and requirements for international travellers wishing to enter the UAE, and most of the entry restrictions have been relaxed in comparison to the earlier placed stringent ones. 
Here, we've rounded up all the latest UAE travel rules and requirements you need to fulfil before flying out to the UAE.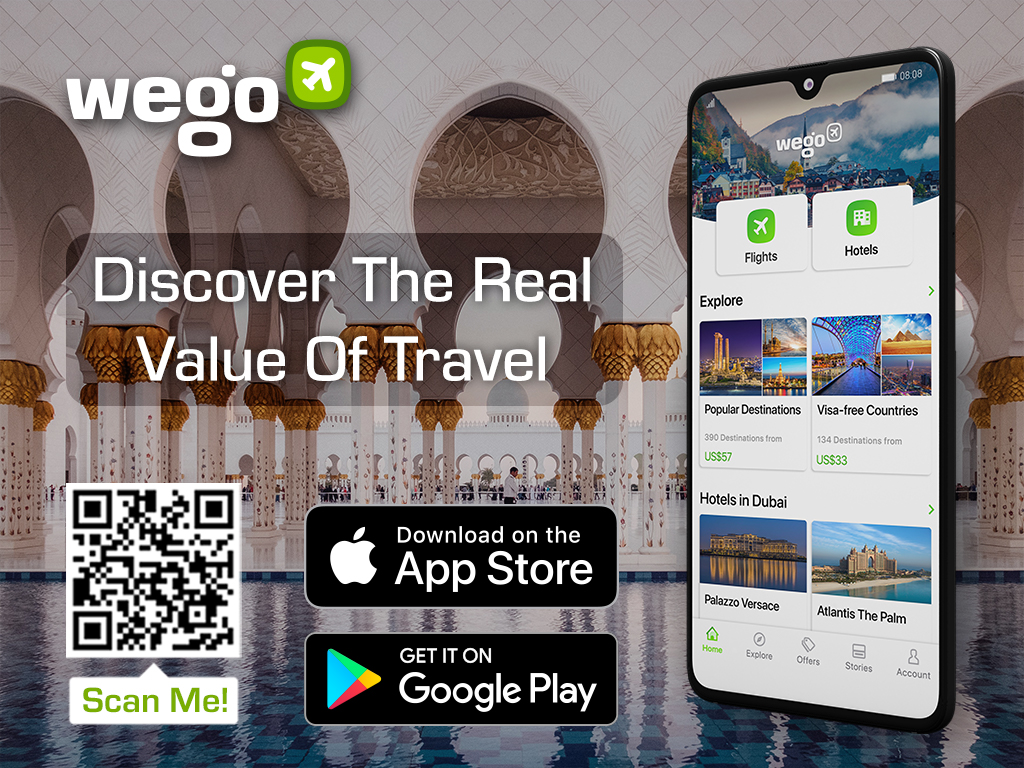 Travel rules for tourists  
Passengers travelling to Dubai from all countries (GCC included) must fulfil one of the below requirements:
Present a valid vaccination certificate(s) reflecting that the passenger is fully vaccinated with a vaccine approved by the WHO or the United Arab Emirates (UAE), and includes a QR code
Present a valid negative COVID‑19 PCR test certificate issued within 48 hours after the sample was collected and issued by an approved health service provider with a QR code
Present a valid medical certificate issued by the relevant authorities that the passenger has recovered from COVID‑19 within 1 month from the date of recovery to the date of arrival
Travel rules for Hajj returnees
Following an increase in the number of COVID-19 cases in the UAE, the National Emergency Crisis and Disaster Management Authority (NCEMA) has updated testing requirements for Hajj pilgrims returning back to the country from Saudi Arabia.
Upon returning back to the UAE, all Hajj pilgrims are encouraged to take a COVID-19 test on arrival, a mandatory COVID-19 test on day 4 after arrival and stay in home quarantine for 7 days.
To know more about travelling to Saudi Arabia from the UAE for undertaking Hajj this year, check out our article:
Travel rules for UAE citizens
Citizens who are not vaccinated with regular or booster doses are allowed to travel, provided they undergo a PCR test within 48 hours before their date of departure. They must also complete the travel forms in the Al Hosn App to turn their application status to green. 
In short, they must meet one of the following requirements to travel out of Dubai:
Must have completed one (1) dose of an approved vaccine and a period of one month has not lapsed from the date of the vaccination and the date of travel; or 
Must have competed two (2) doses of an approved vaccine; or 
If not vaccinated, the passenger must present a valid negative Covid‑19 PCR Test certificate that is issued within 48 hours from the time of sample collection and the time of boarding the aircraft. The COVID‑19 PCR test certificate has to be issued from an approved health service provider and must contain a QR code.
The following categories of UAE Nationals are exempted from the specified travel conditions provided they obtain an official letter from the relevant health authority in the UAE:
Individuals medically exempted from taking the vaccine
Humanitarian cases
Individuals travelling for medical and/or treatment purposes
Any exception must be obtained by the individuals from the relevant authorities before arrival to airport or making travel arrangements.
Covid-19 travel advisory
The Ministry of Health and Prevention (MoHAP) has issued a new set of guidelines for UAE residents travelling out of the country:
Before travelling
Check the Covid-19 stats (situation) in areas where the new variant is spreading and travel only if necessary.

Vulnerable individuals such as the elderly, diabetics, and those with cardiovascular diseases must avoid travelling to areas where the virus is spreading unless necessary.

Complete the recommended doses of the vaccine
While travelling
Wash your hands regularly (with soap and water or sanitizers with 70 percent alcohol)

Maintain physical distance from others.

Avoid crowded places

Consult your doctor immediately if you feel sick

Comply with local Covid-19 guidelines for travelling, transportation and gatherings.
After travelling
Conduct a PCR test to ensure your safety and avoid spreading the virus
General entry rules 
No GDRFA and ICA approval needed
GDRFA and ICA approval has been scrapped for all residents and tourists travelling to the UAE.
UAE residents from all over the globe can now travel to the emirates without pre-travel or registration on GDRFA or ICA portal.
Testing and vaccination requirements
Unvaccinated tourists and travellers will have to present a valid negative COVID‑19 PCR test certificate issued within 48 hours from the time of sample collection and issued by an approved health service provider with a QR code.  Please note that:
Printed or digital PCR test certificates or vaccination certificates are accepted in English or Arabic and must include a QR code. SMS certificates are not accepted.
COVID‑19 vaccination certificates without a QR code will be accepted for travel to Dubai as long as the vaccination certificate is issued by test centres/organisations recognised/approved by the national health authorities of the country.
COVID‑19 PCR test or vaccination certificates in other languages are acceptable if they can be validated at the departure point.
PCR tests must be based on a molecular diagnostic test intended for the qualitative detection of nucleic acid for SARS‑COV‑2 viral RNA. Rapid antigen, antibody or any form of rapid lateral flow tests and home test kits will not be accepted.
NHS COVID‑19 test certificates for travel from the United Kingdom to Dubai will not be accepted.
As mentioned above, fully vaccinated and recently recovered travellers need not submit a negative COVID test report for entry. 
Exemptions 
UAE nationals arriving from all countries to Dubai are not required to present any PCR or vaccination certificate.
An exemption from this requirement is also extended to the below categories of passengers travelling to Dubai from all destinations:
First degree relatives of a UAE national travelling on the same flight
Domestic workers travelling with a UAE national sponsor
Other exemptions include:
Quarantine rules  
Quarantine requirements for COVID-19 contacts and arriving passengers have been done away with; but the isolation measures for those infected with COVID-19 have not changed. Each emirate may still impose its own quarantine and PCR measures for COVID-19 patients.
Transit passengers
Transiting passengers are not required to present a COVID 19‑PCR test certificate unless it is mandated by their final destination.
Download and install the Al Hosn app
To properly confirm their test and vaccination status, travellers are advised to download and instal the Al Hosn app on their mobile devices.  
The UAE Ministry of Health and Prevention (MoHAP) has upgraded the Al Hosn app with a color-coded system allowing users to promptly display their vaccination status as well as their latest PCR test results. A 'green pass' status means that a traveller is fully vaccinated and has a valid PCR test result.
Most public venues and establishments will now check visitors and guests for their green passes. So, even if they're just a visitor, they must validate their COVID vaccination and test status to be allowed the same privileges.
Book your ticket
Once all the entry prerequisites have been obtained, travellers may now book their tickets to the UAE. 
Direct flights to Dubai from most countries are now available serviced by Emirate Airlines. 
Etihad Airways has also been operating regular flights to and from Abu Dhabi everyday.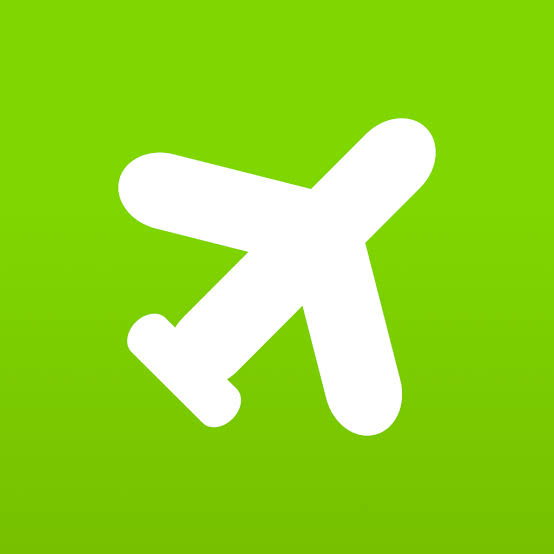 Book cheap flights to UAE now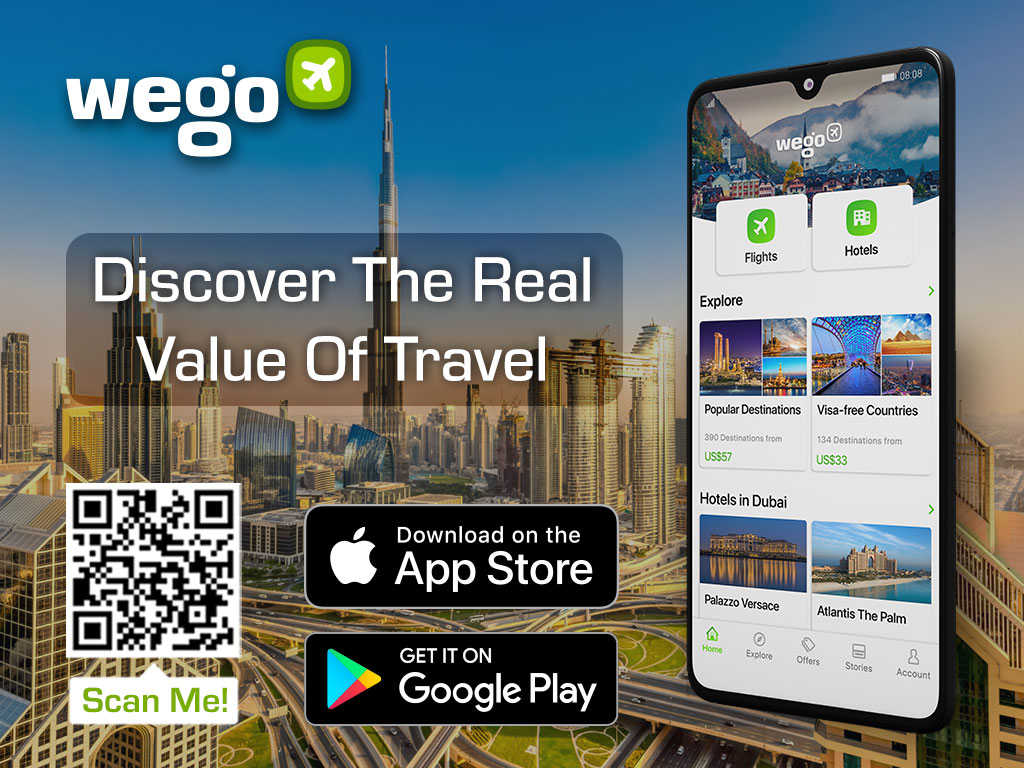 [Total:

200

Average:

4.5

]