This article has been reviewed by Wego's editorial team to ensure that the content is up to date & accurate.
Updated 3 January 2022
The UAE authorities have outlined a set of fresh rules and requirements for international travellers wishing to enter the UAE.
Depending on their residency status, some travellers will need to register their COVID-19 vaccine credentials as well as obtaining ICA approval prior to travel. While exempt from acquiring approval other than the usual tourist visa, tourists to the emirates are also subjected to some travel rules.
Here, we've rounded up all the latest UAE travel rules and requirements you need to fulfill before flying out to the UAE.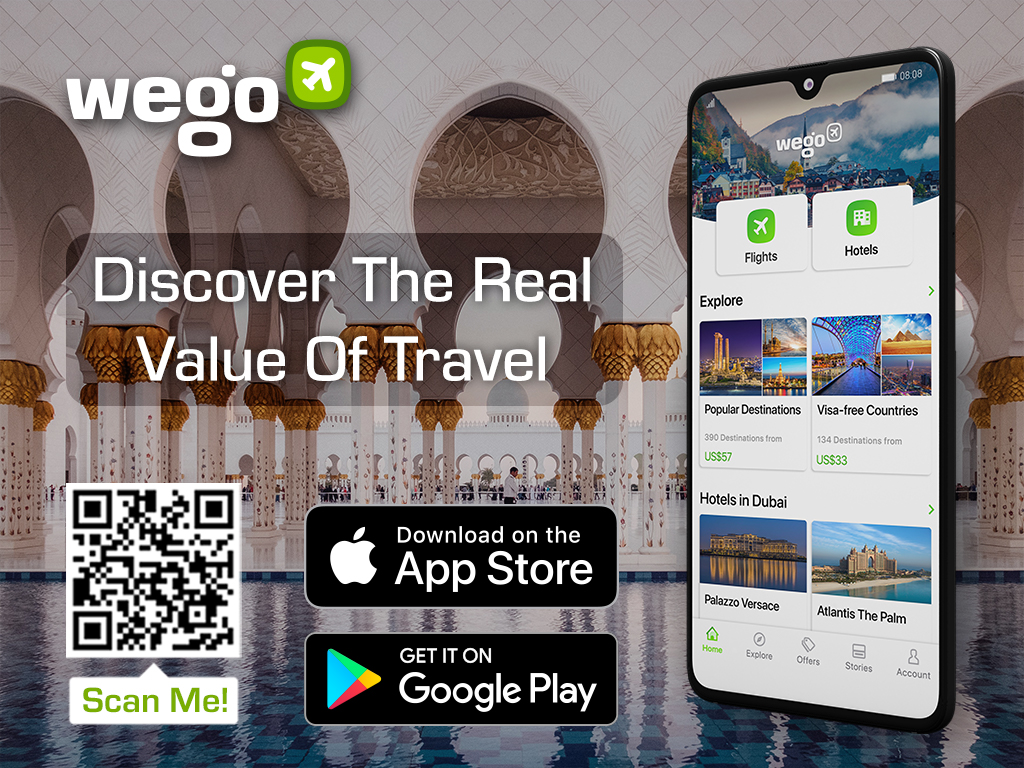 GDRFA and ICA registration and approval (for expat residents)
Abu Dhabi
As per the latest rules, travellers must register via the ICA Smart Travel Service and obtain a QR code before flying to Abu Dhabi. This does not apply if you are a UAE national or are transiting in Abu Dhabi. Registration of their personal data, passport number, residential address, and vaccination details must be completed at the ICA Smart Services portal. 
Returning residents holding valid residency visas and all other travellers to Abu Dhabi must also install the Al Hosn app to receive the Green Pass confirming their valid vaccination status and negative PCR test result. 
Dubai
Residents holding valid residency visas returning to Dubai no longer require ICA or GDRFA approval, except for residents departing from the following countries:
Bangladesh
Ethiopia
India
Pakistan
Sri Lanka
South Africa
Returning residents to Dubai travelling from a restricted country as mentioned above can apply for approval on the GDRFA's online portal. During the application process, applicants will be asked to enter their Resident File Number and provide additional necessary documents such as passports, visas and emirates ID.
If the application is successful, an email with a GDRFA reference number will be sent to the applicant's email.
Requirements for passengers from these countries and Ethiopia:
UAE Residence Visa holders must have GDRFA or ICA approval to enter the United Arab Emirates (UAE). This does not apply to passengers who have other visas, such as newly issued residence or employment visas, short stay or long stay visas, visit visas or visas on arrival.
Passengers arriving from the countries above must present a negative COVID‑19 PCR test certificate with a QR code issued within 48 hours of the time the sample was collected at an approved health facility.
Passengers must also present a Rapid PCR test report with a QR code for a test conducted at the departure airport within six hours of departure.
Transit passengers from Ethiopia will need to show proof of a negative COVID-19 PCR test result done no more than 72 hours before departure.
Those travelling to Dubai from France, Germany, Spain, Switzerland must follow the guidelines mentioned below:
Present a negative COVID 19 PCR test result which was done no more than 72 hours before departure
OR
Present a vaccination certificate for a vaccine that was administered in France, Germany, Spain, Switzerland or the UAE. The vaccination certificate should be approved by the WHO and accepted by France, Germany, Spain, Switzerland or the UAE.
Those travelling to Dubai from the United Kingdom must hold a negative result for a COVID 19 PCR test done no more than 72 hours before departure. Note that test certificates issued by NHS are not accepted for travel from the United Kingdom.
Passengers travelling from other countries must have a negative COVID 19 RT PCR test certificate for a test taken no more than 72 hours before departure.
For passengers travelling to Dubai as their final destination from Nigeria, travel is currently not possible as there are no rapid PCR testing facilities at the airport.
You can check out more details on RT-PCR requirements in Dubai here.
COVID‑19 PCR test exemptions:
All UAE nationals returning to Dubai from any country are exempted from the pre‑departure COVID‑19 PCR test requirements but must take a PCR test on arrival. 
Non‑UAE national accompanying a first‑degree UAE national family member and domestic workers accompanying a UAE national sponsor are also exempted from the pre‑departure COVID‑19 PCR test requirements but must take a PCR test on arrival.
Children below 12 years old and passengers with moderate to severe disabilities
Travel rules for UAE citizens
Effective 10 January 2022, UAE citizens who are not fully vaccinated against Covid-19, will not be permitted to travel.
The UAE has now allowed fully-vaccinated citizens to travel to countries listed on the earlier enlisted travel curb list, which are Bangladesh, India, Nigeria, Pakistan, Sri Lanka, South Africa, Uganda, Vietnam, and Zambia.
It is also mandatory for UAE citizens returning from their trip to these countries to present a valid negative COVID-19 PCR test within 48 hours from the time of departure. The negative PCR test result must include a QR code for it to be deemed valid. The result of another Rapid PCR Test, conducted not more than six hours before the departure time is also mandatory.
The protocol indicated that vaccinated travellers must take a PCR test upon arrival and take two more PCR tests on the fourth and eighth days.
All UAE citizens must register in the Tawajudi service and upload a negative PCR test result valid for 48 hours and their itinerary, and must ensure that they adhere to the destination's requirements.
Effective 10 January 2022, all unvaccinated UAE citizens will be banned from travelling to other countries. The following categories are exempt from the travel ban:
Citizens traveling from medical and treatment purposes.
Individuals who are medically exempted from taking the COVID-19 vaccine.
Humanitarian cases
Please note that prior approval from the official authorities for the above categories is mandatory.
Tourist visas available to all nationalities
The Emirates News Agency reported that the ICA and NCEMA have jointly announced that from 30 August, application for tourist visas will be open to people from all countries, provided that they are fully vaccinated with one of the WHO-approved COVID-19 vaccines.
Take the PCR test
After completing the registration and acquiring all the necessary pre-entry permits, travellers must ensure that they take a PCR test within 48 to 72 hours prior to departure to the UAE.
The UAE has recently eased a few entry requirements for GCC citizens and expatriates. Travellers who are fully vaccinated can now present a pre-departure COVID-19 test taken within 14 days of entry; and must undertake another test on the 6th day of their stay. Unvaccinated travellers (GCC citizens and expatriates) will need to have a negative result of a test taken no more than 72 hours prior to entry and need to get tested on days four and eight after entry. Vaccinated as well as unvaccinated education staff, students and parents of students transferring to the Emirates must present a negative pre-departure COVID-19 test taken within 14 days of entry.
The test must be conducted at designated laboratories that issue a QR code linked to the original report. Travellers must ensure to bring the printed test certificate.
Passengers arriving in Dubai from the following countries will be required to take another COVID‑19 PCR test on arrival at Dubai International airport:
Afghanistan, Angola, Argentina, Azerbaijan, Bangladesh, Bosnia & Herzegovina, Brazil, Cambodia, Chile, Congo, Djibouti, Egypt, Eritrea, Ethiopia, Georgia, Ghana, Guinea, India, Iran, Iraq, Ivory Coast, Jordan, Kenya, Kyrgyzstan, Lebanon, Liberia, Morocco, Myanmar, Namibia, Nepal, Nigeria, Pakistan, Philippines, Romania, Rwanda, Russia, Senegal, Sierra Leone, Slovakia, Somaliland, Somalia, South Africa, South Sudan, Sri Lanka, Sudan, Syria, Tajikistan, Tanzania, Tunisia, Turkey, Turkmenistan, Uganda, Ukraine, Uzbekistan, Vietnam, Zambia, Zimbabwe.
All arriving passengers in Abu Dhabi will be subjected to a PCR test on arrival. 
Transit passengers
Please note that travellers from the nine countries mentioned above whose itinerary involves transit stop in the UAE are also required to produce a negative PCR test result issued within 48 or 72 hours before departure depending on where they travel from. 
Etihad Airways announced that they will be carrying passengers from Bangladesh, Pakistan, and Sri Lanka only if they are transiting in Abu Dhabi, with exemptions extending to diplomats, UAE nationals and golden visa holders. 
Banned regions
In line with the recent ban, the UAE has terminated inbound travellers from 7 South African nations due to the rise in infections of the new variant. The ban will be applied to passengers who have travelled through South Africa, Namibia, Lesotho, Eswatini, Zimbabwe, Botswana or Mozambique over the past 14 days. However, outbound travel to these 7 regions will be allowed.
Those exempt from the above rule (UAE citizens, members of diplomatic missions, official delegations and golden residence visas holders) are instructed to undergo a 10-day quarantine with a PCR test to be undertaken on day 9.
Download and install the Al Hosn app
To properly confirm their test and vaccination status, travellers need to download and instal the Al Hosn app on their mobile devices.  
The UAE Ministry of Health and Prevention (MoHAP) has upgraded the Al Hosn app with a color-coded system allowing users to promptly display their vaccination status as well as their latest PCR test results. A 'green pass' status means that a traveller is fully vaccinated and has a valid PCR test result.
Most public venues and establishments will now check visitors and guests for their green passes. So, even if they're just a visitor, they must validate their COVID vaccination and test status to be allowed the same privileges.
Tourists can do so by inputting their Unified Identity Number (UID) into the Al Hosn app, which is the number used by Emirati authorities to identify all arrivals into the country. This number can be found on the visa page, the entry stamp on the passport, or provided by the immigration authorities at the airport.
Additionally, travellers to Dubai will also need to instal the COVID19 – DXB Smart App for both iOS and Android.
Book your ticket
Once all the entry prerequisites have been obtained, travellers may now book their tickets to the UAE. Depending on the country of departure, travellers may need to take yet another PCR test upon arrival and may be subject to quarantine measures. 
Direct flights to Dubai from over 50 cities are now available serviced by Emirate Airlines. Moreover, residents holding Dubai residency visas are now eligible for flights to Abu Dhabi via Etihad Airways.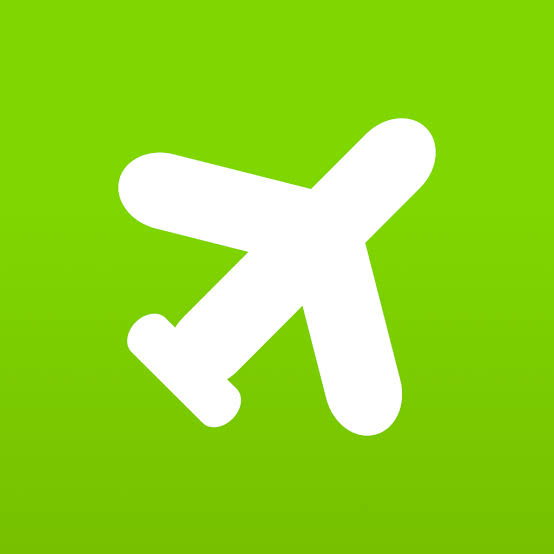 Book cheap flights to UAE now